Amazon has been under criticism for its corporate governance policies for a long time. In addition, they have been criticized for underpaying their employees, which they recently ratified by raising minimum wages.
Employee right exploitation, fuelled by fossil fuels, and tax avoidance have been a common criticism of Amazon's corporate policies.
Consumers have become more aware of their brands' corporate governance than ever. These are compelling reasons for many consumers detaching themselves from Amazon.
There are some common risks that any consumer does face shopping at Amazon.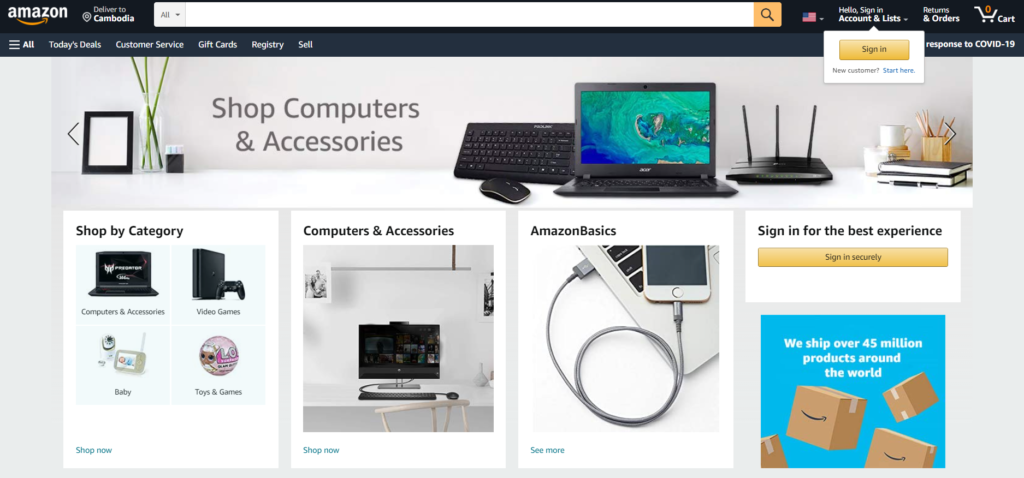 1) Counterfeit Products
Although Amazon has taken several initiatives to address the issue, counterfeit products still sell easily on Amazon. Poor quality, copycat, and damaged goods arriving from a small e-commerce platform differ, but not from Amazon. The stature with which Amazon appeals to its consumers demands high integrity principles.
Amazon has been tackling the issue through its Brand Registry and Project Zero Programs. But, unfortunately, the upside of easily creating a seller account becomes a devastating disadvantage here. Scammers can easily create alternative accounts and fake reviews and start selling the same low-quality products.
There is always a risk of receiving a counterfeit product unless you're buying from the brand's original store. However, many top brands do not directly sell on e-commerce platforms like Amazon.
The counterfeit product risk further increases if you buy something that doesn't come from a recognized brand. Many resellers on Amazon offer cheap offers through sales and discounts but sell poor-quality products.
2) Fake Reviews
Every brand selling on Amazon will boast about its product reviews. Even they'll advertise these reviews on every social media platform they join.
The truth behind such consistent "top reviews" is ugly, though. Most reviews on Amazon (and other platforms) are fake. Paid performers do the job for many brands of offering the best-written reviews.
Reputed brands do not bother about purchasing fake reviews. But again, they do not bother selling directly on Amazon either. As a result, resellers and retailers offering these products face stern competition.
Attracting customers in a fiercely competitive marketplace is difficult. Consumers naturally look for products and brand reputation at the earliest before buying.
Be cautious, and do not be fooled by the all-star reviews. Review the Reviews carefully before you pin your credit card.
3) No Product Trials
It's an instinct to try a product firsthand before you buy it. We all love feeling a touch of a hand on our favorite products coming from our favorite brands.
Online shopping strips us from that experience, especially in buying apparel and shoes we love to try before choosing the final one.
It will be unfair to say "no product trial" is the reason associated with Amazon only. However, it certainly is a big factor for certain product categories.
Nowadays, we get a hands-on feeling on most of our bought products, including garments, fashion items, electronics, and smartphones.
4) Amazon Prime Is Expensive
Online shopping is convenient. You can buy anything at all from Amazon with a few clicks. There is hardly a product you can think of that you wouldn't find on Amazon.
Then, there may be long waits before your parcel arrives at your doorstep. Not to mention an increasing number of complaints on stolen or misplaced deliveries from Amazon and Walmart etc.
Amazon solved the delayed parcels and product deliveries with Amazon Prime. Amazon Prime doesn't come free, though. Instead, sellers and buyers pay extra charges to receive the premium service.
Consumers need to pay $119 annually to keep their prime membership. It is costly unless you're a regular buyer, as it covers all your delivery charges.
5) Scams, Fraud, and Identity Theft
Amazon is the world's largest online marketplace. It is one of the safest online platforms as well. Yet scammers find ways to cheat consumers. Consumers lost $24.2 billion in fraud with online shopping worldwide.
Credit Card fraud presented the largest chunk of these losses. The US reported the highest credit card losses, with 38% fraud reports on credit cards.
Online scamming and identity theft have evolved a lot. Scammers pose as legitimate businesses and steal contact information "fairly" from consumers.
This contact information is used for identity theft, phone calls, tax information, subscriptions, and other fraudulent online activities. But, again, these risks are not limited to Amazon only. Every online platform possesses such risks.
From corporate governance to environmental policies and shopping experience to receiving counterfeit products, there are numerous reasons to avoid Amazon. The renowned American organization Green America sums it up like this.