Amazon is a world-leading e-commerce platform today. Its business model offers e-commerce services to both individuals and corporate clients. Since in inception in 1994 as an online bookstore, the company has evolved significantly.
Today, it incorporates businesses in the e-commerce, SAAS, web services, streaming and music, and advertisement business, to name a few.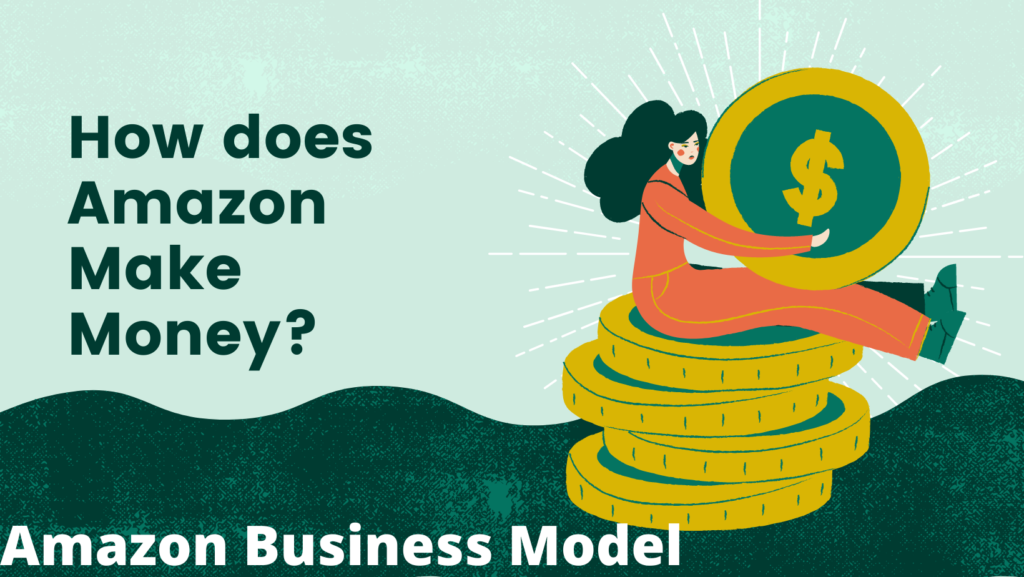 Amazon Business Model
Amazon is the largest online retailer globally, with over 150 million prime users and 230 million website visitors in the US alone. Its business model offers direct sales to retail and corporate customers.
Amazon's sales to its retail clients include:
E-commerce products and services
Sales through its physical stores and outlets like amazon fresh
Amazon Web Services (AWS)
E-books and publishing on kindle
Amazon App store and software
Amazon live streaming and music prime
Amazon-branded products like Fire tablets, Echo, and Alexa.
Amazon also offers a comprehensive business model for its corporate clients. There are several partner programs offered by amazon that both retail and business customers can join.
Some of the critical Amazon partner programs include:
Amazon selling partner program
Amazon business for B2B sales
Amazon self-publishing for e-books
Amazon ignites digital educational materials
Amazon merchandise and handmade programs
Affiliate and Influencer programs
Amazon Flex and Delivery partner program
App Store, AWS, and Alexa Skills program
Earning with gaming on Twitch
Amazon's global reputation as a worldwide retailer giant quickly evolves into a multinational conglomerate. It currently holds more than 40 subsidiaries and offers more services each day than earlier. It has become a leading market player in cloud storage, software as service (SAAS), and other web services sectors.
Amazon's comprehensive list of products and services means it has multiple sources of income. As with each large company, evaluating the excellent income sources attributable to each section is complex.
How Amazon Makes Money?
Let's say how Amazon makes money. Amazon sells the products directly to its customers and with third-party partner programs. It generated record revenue in the current financial year due to a pandemic caused by home restrictions.
More people turned towards online shopping, live streaming, and stay-at-home activities, which all contributed to increased revenues for amazon.
Amazon reported $ 260.509 billion of revenue for the third quarter that ended in September 2020. Its net profits amounted to $ 14.109 billion for the same quarter.
It isn't easy to categorically attribute income sources against each of the amazon products or service categories.
Amazon divides its sources of income into SIX broader categories. It's each business segment generated sales for the latest quarter as below: (all figures in Millions)
Online Stores                                                $130,899
Physical outlets                                            $12,201
Third-party seller services                           $53,121
User Subscriptions and Memberships      $18,146
Amazon Web Services                                 $32,628
Other miscellaneous categories                 $13,514
Total Sales for the quarter                          $260,509
Let us elaborate on each of these income sources in detail.
Online Stores
These sales account for both retail and corporate e-commerce activities. Online selling revenue also includes the purchase of all e-commerce products. It excludes digital downloads and subscriptions, though.
Physical Outlets
Amazon's physical outlets mainly include sales through its subsidiaries like Amazon Fresh stores, Whole Food Market, Zappos, and Shopbop.
Third-Party Selling Revenue
As Amazon describes, it includes selling commission, handling charges, profit margins, etc. Both individual and business customers with Amazon pay monthly fees and other costs.
Sellers with fewer than 40 monthly sales pay $0.99 per item, and Sellers with more than 40 monthly sales pay $39.99 per month charges to amazon.
User Subscriptions and Memberships
It mainly drives sales through amazon prime service fees. Other subscriptions include Amazon Live streaming, E-books, and other digital service subscriptions.
Amazon Web Services
Amazon offers comprehensive cloud storage and web optimization services to its global customers. These services include cloud computing, storage, database and transfer, networking, and content delivery services.
Others Category
Amazon's other category revenue is mainly derived from advertisement charges. The online advertising industry is rapidly accelerating as more customers adopt online mediums.
Social media and streaming networks are the most significant sources of online advertisements. Likewise, amazon's publishing and live-streaming platforms are its comprehensive income sources.
The Geographical Income Sources for Amazon
Amazon's web services (AWS) and other digital products are offered globally. However, it mainly divides its revenue streams into three categories—all figures as of the last financial quarter ended September 2020.
| | |
| --- | --- |
| Sales Source | Sales in Millions |
| North America | $ 160,936 |
| International | $ 66,945 |
| AWS | $ 32,628 |
| Total Sales | $ 260,509 |