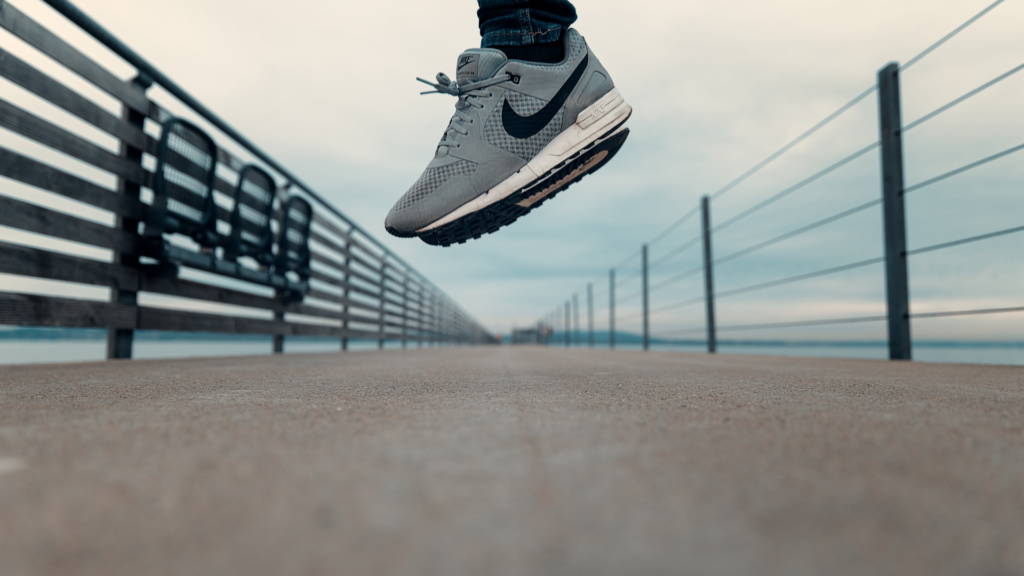 Nike was founded by William Bowerman and Philip Knight in Beaverton, Oregon. It is the top brand of sportswear and a big rival of Adidas. It designs and sells a wide range of shoes, sports gear, accessories, and equipment.
Nike generated $41.3 billion in revenue in 2020, and 76,000 people work in it. They are gaining more success because of their marketing drills and partnership with professional athletes.
Over the past few years, many other shoe companies are also emerging, giving tough competition to Nike. However, none of these companies has been successful in beating Nike.
If you want to know about our competitor of Nike in detail, read on. The top 7 Nike's biggest and main competitors in 2022 are Adidas, Puma, Converse, Under Armor, Asics, and Brooks.
Adidas is a global brand established in 1949, and it is the biggest competitor of Nike. However, Nike competes in many other industries besides shoes, for example, textile, footwear, sports, apparel, equipment, and accessories.
Adidas brand value was increasing every year for the past 5 consecutive years; moreover, in 2021, it was up $12.07 billion.
However, in the United States in 2019, they devised an advertisement budget of $688 million. It caught up to Nike because they worked in collaboration with many celebrities, including Kanye West, Pharell Williams, Run DMC, and Beyonce.
Reebok, TaylorMade, and Runtastic are also in the profile of Adidas, that's why it has many advantages. Furthermore, they invest a large amount of their revenue in research and development, and sustainability is their primary commitment.
All products are made of organic cotton, and they do not use plastic in their products.
If we move back to 1948, we will know a definitive history of puma and Adidas. Puma has played the role of an estranged sibling for years, and it pressurizes Nike.
In 2019 an increment of 31% in the revenue was observed compared to Adidas's gain of 108%. However, the loss in its revenue of 31% in 2020 led to the loss of almost $100 million.
In 2020 customers were only involved in diversity above all. For example, Puma's board of director
On the other hand, Nike has only 15% black and 31% women on their board of directors.
Puma is in a much better place than the other competitors of Nike and alternatives to capture black Americans and women.
Although Nike is in a higher position than Puma, it gives intense competition to Nike and its competitors.
The sponsorship of Adidas and Nike is much higher than puma. However, you can guess from the earnings of Puma that many people around the globe love it.
It has gained the icon's position as it is believed that creative spirit can transform the world. That's why most of the customers are loyal youth-based.
However, now converse is owned by Nike but has maintained its authenticity, and it is still competing with its parent corporation.
Shoes, tennis shoes, and accessories are included in its product line. In 2020 the total revenue generated by converse was $2 billion, which helped it maintain its position as the top brand for sports shoes.
The looks of Converse shoes are gorgeous, and they look good both with jeans and casual attire. Their casual shoes are famous worldwide; however, their primary sources of appraisement are tennis shoes and sneakers.
The brand value of under armor is $4 million, and now it is at the leading position in the industry of footwear, and it has achieved this position in just 25 years.
Moreover, in the last 5 years, there has been year-over-year revenue growth. Its name shows that it manufactures lightweight and sweat-wicking garments easily worn under clothes.
Eventually, the company increased its working areas, and now it is selling footwear, clothes, and other sports equipment. The company has spent almost $137 million on its reorganization since 2017.
When the reorganization is complete, it will boost competitiveness or erode its profitability.
Starting from the 1960s, there is a long history of Asics and Nike. It all started when the founder of Nike, Phil Knight, distributed shoes made by Onitsuka Tiger, and resultantly it became Asics.
Meanwhile, this company sells running shoes in different countries, Asia, Australia, the United States, and the United Kingdom.
However, the popularity of the Asics decreased from 51% to 7% in 2019 as almost 84% of the contenders favored Nike's Vaporfly next percent sneakers.
However, this Japanese shoe company is traded on the Tokyo stock exchange. Moreover, like Nike, it also works in other industries, such as athletic gear, footwear, and accessories.
First-generation Americans made this brand, and its main aim was to honor their ancient immigrants. Moreover, this company is continually putting its efforts into engaging, promoting, and advocating for issues that negatively affect the underprivileged communities in the United States.
Vans introduced a theme known as work a day in our shoes and introduced their new collection of shoes, T-shirts, and hats in October 2020. It proved very beneficial for poor and middle-class hardworking people.
The retail of vans sneakers is $100, and a percentage of proceeds benefits the local non-governmental organization. The primary benefit of the vans on Nike is its involvement in the community.
The primary reason it is listed among its competitors of Nike is due to its iconic skate shoes. That's why it has most followers in the pop-up fans and fans of south California's skate and surfing culture.
Brooks is a well-known brand it is working under the Berkshire Hathaway umbrella. You can get high-end running footwear and clothes.
Brooks has outperformed Nike in the niche running retailers. In 2019 the amount of revenue generated by Nike was $750, which increased by 20% in 2020; thus, soon, it will become a billion-dollar company.
In 2001, their focus was shifted from broad athletic gear manufacturing to high-performance running shoes. Brook's gamble paid off, and they also have praise from major publications, for example, runner's world and sports Illustrations.
Furthermore, they also share 25% of the specialty running shoe category of the sports footwear market.
In a nutshell, there are many competitors of Nike, and if you cannot afford Nike, you must buy shoes from the brand mentioned above as they all sell high-quality products.
Although their products are not at the level of Adidas, they have worth buying quality, long last, and have affordable prices. There is no significant difference in the price of their products; however, some products have relatively low prices.
Moreover, you can buy products at a very reasonable price from the sale and offers given by the companies on different occasions. Therefore, please keep checking the official websites of all these shoe companies and avail yourself of the sale opportunity as it helps you save a lot of money.
These companies have faced many challenges in attaining the position of Nike's competitors and still trying to beat it in manufacturing quality products and generating revenue.
If you are confused, feel free to ask in the comment section below. Thank you for your visit!