The transfer of currency is what has kept humanity moving for nearly 5,000 years, dating all the way back to Mesopotamia.
Even before these times, and in areas where humanity didn't use any form of currency, bartering, trading, and the like has always been a way of life, a way for people to connect through the transfer of goods and services.
It should come as no surprise that the modern era has kept these ideals intact, bringing money transfers and payments well into the 21st century with a bit of style. Though Venmo is one of the top apps available for use, it is not the only app you can find to fit your needs.
This article will explain what Venmo is, what some of the alternatives and competitors are, and what key services each offer. As a whole, most of these operate similarly to one another, though a few outliers are quite useful by comparison.
What is Venmo?
In short, Venmo is a mobile payment service that fuses the idea of social media and payment together. You can use it for an endless number of things, though it is heavily advertised that you can connect to and pay your friends through their services rather than using physical cash.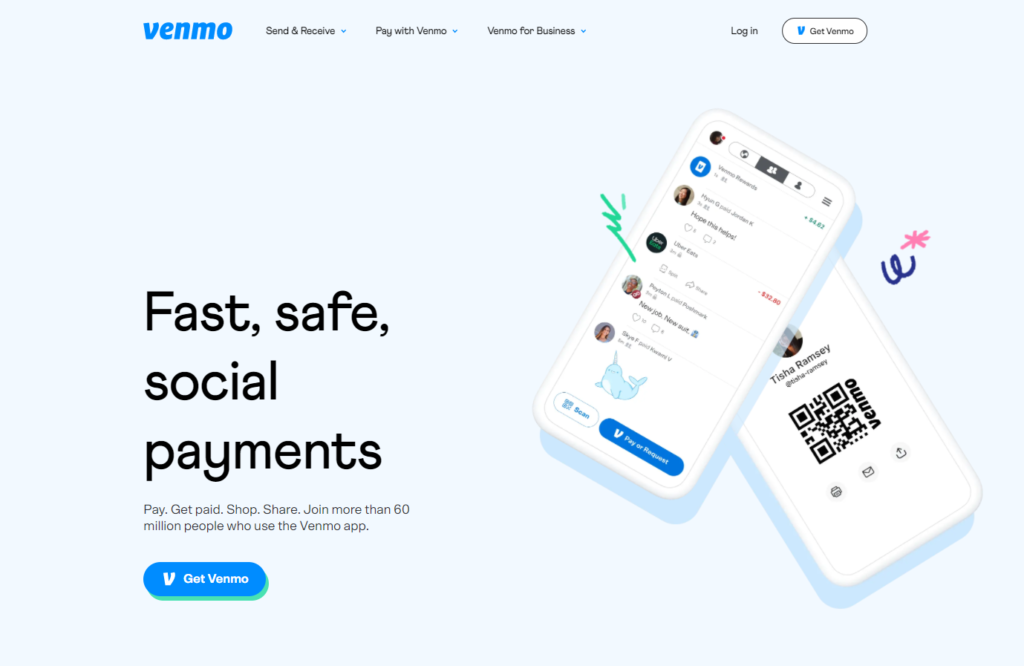 It began in 2009 and has steadily grown since, being capable of handling north of $100 billion one quarter ($159 billion in 2018, for example). It is free, generally easy to use, and has no monthly or annual fees.
Key Services
Venmo's money transferring feature is its primary service for users. They can transfer money to and from their bank account, send & receive money from friends, family, or acquaintances, and you can even operate a business through the use of a Venmo for Business profile.
You can even send and receive cryptocurrencies (limited to Bitcoin, Ethereum, Litecoin, and Bitcoin Cash). Finally, the company has also instituted a Venmo Credit Card that functions on a cashback rewards program.
This comes with the added benefit of many other perks through a partnership with Visa that can add up quickly over time.
Top Competitors and Alternative for Venmo
Despite all the great features that Venmo has, there are several other competitors that offer just as much flexibility with an equal measure of reliability.
Here are five of these alternatives that you should consider when you are thinking of downloading a money-transferring app.
Fintiv is a platform that's all about versatility for businesses. Rather than being built for individuals with social media backing, Fintiv has sought to transfer funds between businesses easier while simultaneously lowering the cost of ownership, helping users get their services on the market quicker, and ultimately marketing those services in a streamlined manner.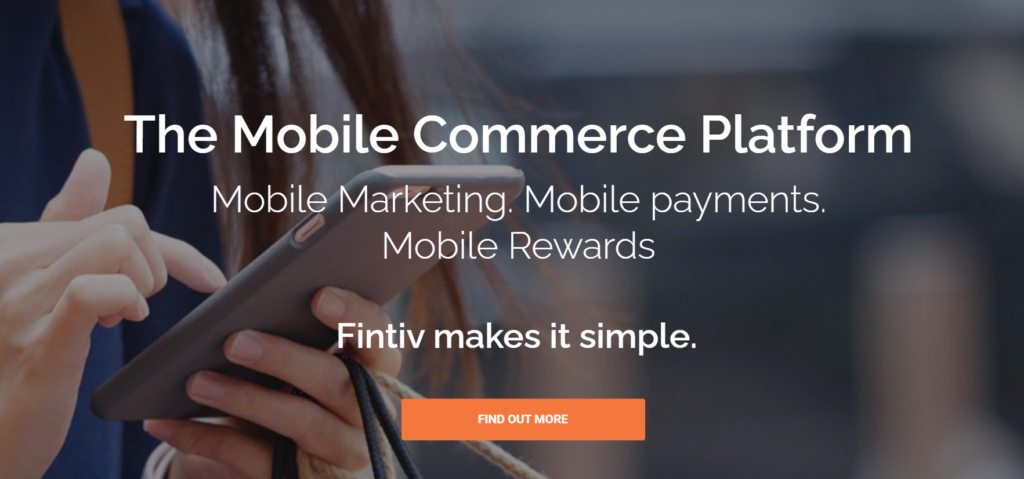 Thus far, they have been operating in 60 countries with over 5 million customers and are consistently growing. Financial security/assurance has also been a key component of their business model.
Key Services
Though Fintiv is widely known for its payment transferring services for industries, they are also competent in customer management. Their capability to help users complete any transactions on their platform rather than relying on multiple vendors.
Fintiv's mobile app features mainstays like a wallet and payment tracking and analyzes customer behavior through marketing, rewards, and loyalty programs.
Skrill is an online wallet that has been around for nearly two decades, first established in 2001. They were originally known as Moneybookers and operated like Venmo, though with a few extra features.
In the realm of online wallets, this business was one of the early pioneers that cemented the functionality and viability of online payments/transfers.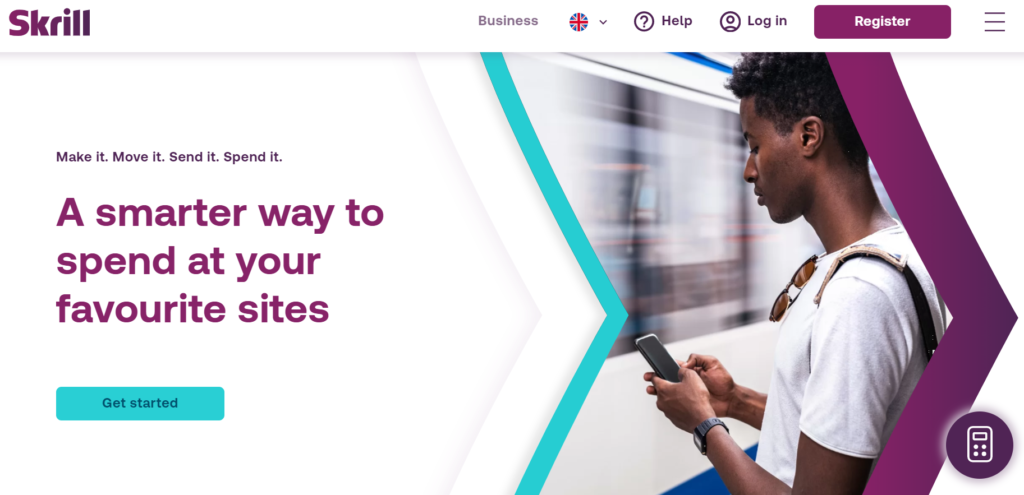 While their rebranding to Skrill was completed in 2013, this did not stop them from forming several partnerships once this occurred. Their most recent sponsorships came by partnering with AC Milan and the EPL football team Leeds United.
A few awards have also been received for Skrill's design – it won Best Digital Wallet in 2019 from Juniper Research and won the Best Online Payments Solution from Paysafe in the same year.
Key Services
Skrill's primary service is acting as a multicurrency digital wallet. It supports over 40 currencies, along with numerous cryptocurrencies to boot.
It has been used extensively in the realms of e-gaming and e-commerce, especially since it was one of the few companies to lay the groundwork for online transactions through digital wallets.
A Skrill Card was also introduced after 2013 that can be used at select locations and ATMs. Finally, you can also become a VIP member once you have spent or transferred enough, which gives users access to lower processing fees, higher transaction allowances, and better support.
This runs alongside their Skrill Loyalty Program where users can gain loyalty points for various actions.
Stripe follows many of the same ideas that the others do while prominently acting as a payment infrastructure for the internet. It uses uniquely created software and powerful APIs that manage several payments like payouts and overall business management.
Although simple and easy to use, the method by which payment is transferred from customers to a business is complex.
Put shortly, the payment will be processed by a gateway, temporarily puts the money into an aggregated merchant account where various fees are taken, and then finally is put into the merchant's regular account.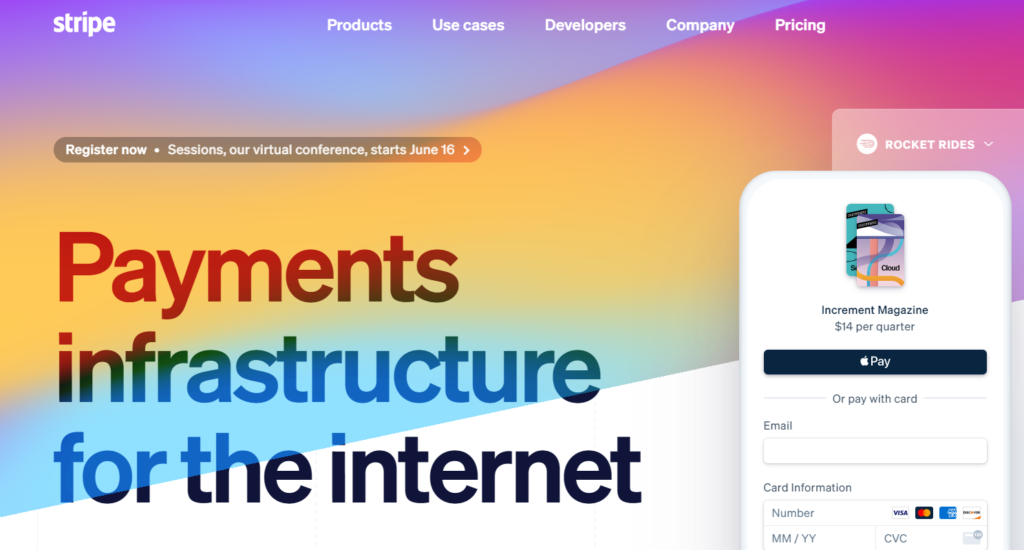 It should be obvious that the process has a few finer steps in between, though it's not essential to understanding stripe. All you need to know is that Stripe is focused on helping businesses manage their funds/income/expenditures with ease. 
Key Services
Stripe has a lot of flexibility when it comes to discussing its functionality. It enables users to manage payments to or from their accounts related to retail, business, or software platforms, marketplaces, and even subscriptions at a baseline.
However, another idea that Stripe prides itself on is its developer friendliness. This aspect of their services has helped them, along with many of their clients, broaden their financing and business spending capabilities, invoicing procedures, and even determining fraud cases.
It can sometimes be difficult to determine what is the best or fairest way to pay for something among a group of friends, roommates, or family. Splitwise is not quite as complex as Venmo or any of the other services here. Instead, it focuses on bringing equality and fairness to paying bills of all sorts.
Notably, the Splitwise development team is also relatively small, meaning they have a pointed, responsive set of people in tune with this service's success.
It is arguably the most straightforward alternative on this list since it doesn't have all the bells and whistles of a social media-oriented app, nor has it been designed to take on incredibly complex business management tasks.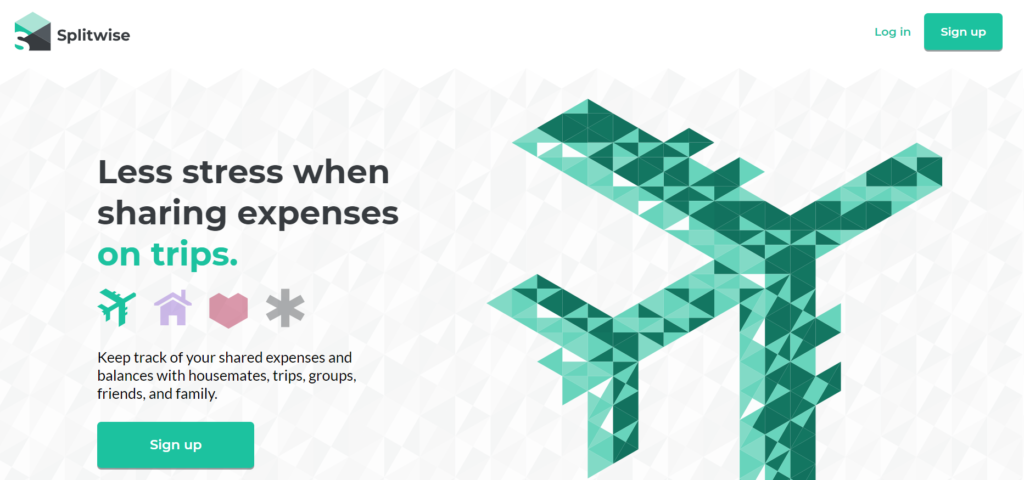 That makes it the perfect choice for everyday individuals just looking to get stay equal/honest with the people they know best.
Key Services
Splitwise is divided into five primary calculators to help determine the best way to split up payment in different situations.
Tax, Furniture, Guest, Noise, and Travel calculators come with a uniquely designed calculator that can help determine exactly how much you should pay and/or receive based on a certain aspect.
For instance, the Guest calculator requires you to enter how much rent is paid for an apartment, how often that's paid, how many people live there, and how many nights a guest will be staying over.
It can help you or your guest properly compensate for an otherwise hard-to-decide number that can leave everyone satisfied.
For all intents and purposes, Zelle operates in the same way that Venmo does. There are some options for small businesses to use Zelle to use Venmo, but Zelle is definitely inclined to be used by individuals.
The primary difference between the two is that Zelle is often lauded because it is listed as a bank-backed app, which can move money directly between linked bank accounts without incurring fees. This comes among many other useful features that will be described shortly.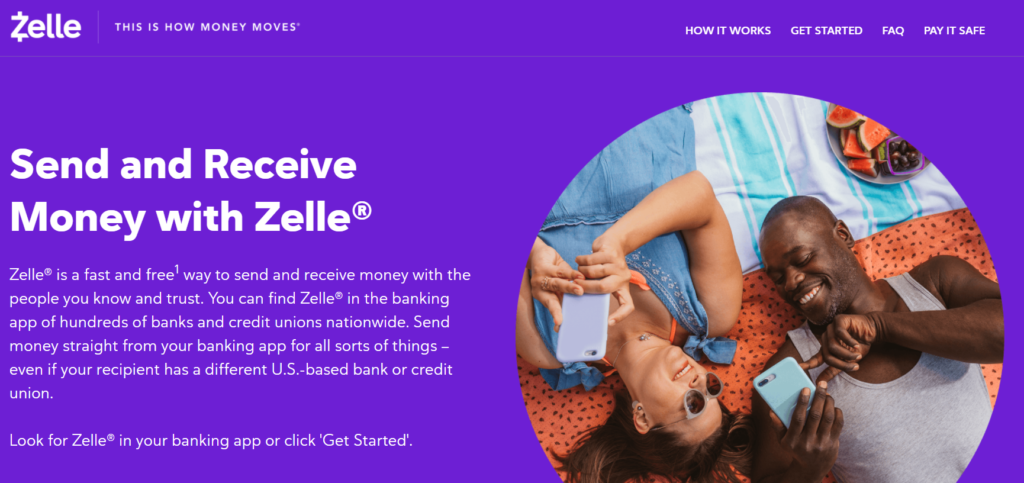 That being said, beyond this, Zelle functions in the same manner and is just as secure as Venmo, as both use effective forms of encryption to protect user data.
Key Services
As noted, the key service provided by Zelle is payment transfers between individuals. The biggest draw for Zelle is the instant transfer capability. This is such a large aspect of the app that their website listed that 'Transactions between enrolled Zelle users typically occur in minutes.
For small transfers between trusted individuals, this can be incredibly helpful and take a lot of strain off of the uncertainty around the process.