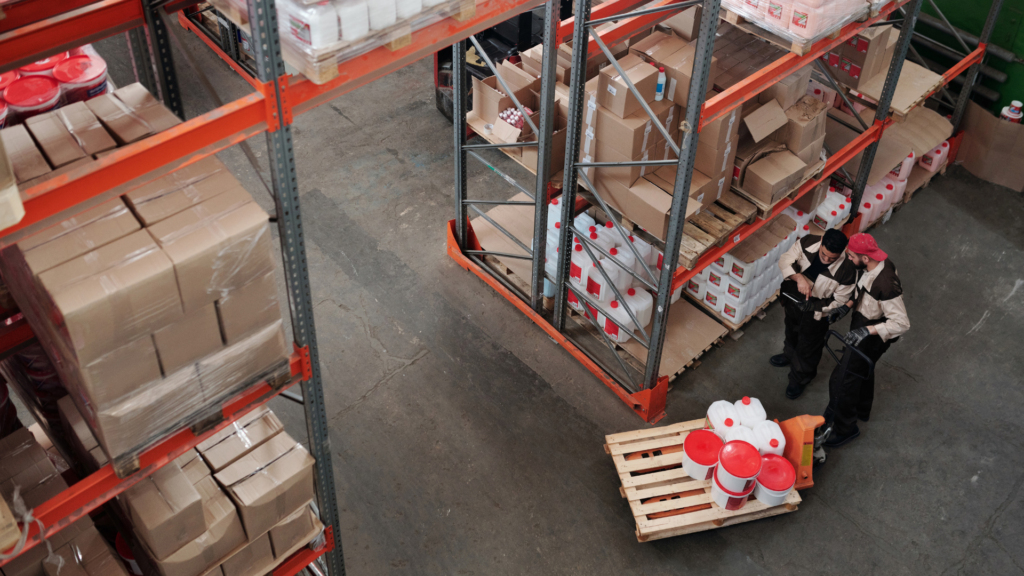 Costco is an American multinational retailer corporation that was formed in the year 1976. The headquarters of this corporation is located in Washington. The corporation operates membership-only big box retail stores. It this distinct from others in retailing organic food, wine, rotisserie chicken, and prime beef.
It follows low-cost operation, streamlines its distribution network globally, reduces the carbon footprint, and enhances the warehouse management system. It also maintains innovative designs to get the environmentally responsive business.
Due to excellent market strategies in maintaining the valuable position, it also sees its competitors. Here we will mention its 7 Top Costco's Competitors 2022.
Let's Start!
Walmart is the top Costco competitor. Walmart is an American multinational corporation that was established in 1962, and its headquarters are located in Arkansas, United States. Now, Walmart has established about 11,277 stores in 27 countries.
How Does it compete with Costcos?
Low pricing is the motto to flourish its business. Now Walmart gives the option to its customers to get the experience of both online and offline shopping. Its products are also available online, making it easy for its customers and attracting more people to go for it.
When we talk about the internal logistic system of Walmart, so is an excellent initiative and innovative design and styles play a vital role in gaining the environment responsive business.
It successfully tracks its products in all the stores and countries using technology. It also gives gift cards to its customers to promote them to buy more products. In addition, it makes a strong strategy to make excellent HR management and development.
Amazon is growing day by day, and it has become the top competitor of Costcos. Amazon came into existence in 1994, and its headquarters are established in Seattle, Washington. Initially, it was only the online bookstore.
Still, after receiving a good customer response, it decided to expand its available products, and today it is included in the world's largest retail store. The available products include electronics, accessories, footwear, home, and kitchen items.
Amazon has good management of delivery system it delivers the products to the customers as soon as possible.
It also modulates its delivery system to expand the availability of its products in remote areas. Being an e-commerce giant, it has become the top Costcos competitor.
Amazon makes the purchases easy by providing individual products and related products of preference by capturing the purchase items and the visited items. As a result, many buyers frequently buy from Amazon, resulting in a low investment cost for new buyers.
The other top Costco competitor is the Korger company. It is the chain of supermarkets that was first established in 1883, and its headquarters are located in Ohio, United States. Now we will see which features of its business strategy have made it the top competitor of Costcos.
The Kroger Company maintains the low prices of its high-quality products, which makes it more distinct and affordable for most people, and as a result, the rate of its sales and purchases increases.
This company sells the products and has operations to manufacture them and sell them. The outstanding services provided by Kroger are financial services, health clinics, in-store consultants, and magic selections for kids.
In addition, the vast products portfolio with private label brands makes it popular among the customers and the top Costco competitors.
Target is the largest department that provides an extensive chain of retail stores. Target was founded by George Draper Dayton in 1902 and established its headquarters in Minnesota, united states. Now it has established over 1,863 stores in the 50 different states of the country.
Its products include electronics, pet and food items, jewelry, health and beauty products, etc. It provides online availability of products and makes the strategy of more for less. The online availability of products commercializes its products and increases profit.
According to an estimation, it obtained revenues of $75.3 billion from 360,000 employees. To make permanent customers, It launched different schemes, including Expect More Pay Less and Low Prices Promise to attract the people and lure them into becoming repeated customers.
Its strategy is to attract the image-conscious generation and aim to get a distinct position from other retailing companies to make more customers. As a result, Target is growing day by day, and it has established its 20 own brands.
CVS is a health corporation that operates a chain of pharmacies and retail stores. It was established by Brother Stanely and Sidney Goldstein in 1963 in the United States. It has established over 9,900 locations and 1,100 pharmacies to provide health services.
By giving clinical and health services, it has reached 92 billion members. In 2018 it posted its revenues of 72 billion dollars.
It has also incorporated other brands, including Aetna, Navarro Discount Pharmacy, Apria Health Groups, and Omnicare, to improve customer health-related experiences.
Albrecht family founded this chain of supermarkets in 1961 in Germany. Aldi Einkauf is the world's first discount store, and now it has grown to a level to provide services to 40 million customers daily.
The products include household products, fresh produce, grocery, meats, beverages, and food items.
It commercializes the products by selling at low costs without compromising the quality of the products. It also provides discounts depending on the volume and frequency of purchases.
It also provides seasonal discounts in all categories. It also tests its food products to guarantee the taste and quality of food products.
It has 10,000 locations in 20 countries and has over 74,000 employees. According to an estimation, in 2018, it reached revenues of $82.1 billion. It has become the 7th most significant chain of retail stores globally. Due to its distinct marketing strategies, it has been included in the top competitors of Costcos.
Kmart is an American subsidiary company that S S Krege established in 1899. Its headquarters are located in Illinois and Hoffman estates, United States. The services of Kmart are available in the United States Virgin Islands, Guam, Puerto Rico. In addition, this famous brand has established over 100 locations in different countries.
In 2005 its parent company was Sears Holding Corporation, and it was its subsidiary company, but from the year 2019, it was the secondary company of the Transform SR Brands. Retail stores under Kmart include electronics, hardware, pet supplies, appliances, sporting items, automotive, accessories, health and beauty products, food items, toys, jewelry, furniture, footwear, and clothing.
Being the top competitor of Costcos, it is the operator of big-box retail stores with a valuable reputation in the United States. The low and affordable pricing policies play a vital role in the popularity of this brand and increaseth profit. In addition, the excellent management of services is the major contributor to future growth and development.
Final Verdict
7 Top Costco's Competitors 2022 include Walmart, Amazon, The Kroger Company, Target, CVS Pharmacy, Aldi Einkauf, and Kmart. Because of their excellent marketing strategies, including place, pricing, distribution, and promotional strategies, these companies have the competitive potential for Costcos.
So every corporation operating a chain of retail stores must put efforts into its business strategies and mainly on customers' convenience and affordability to get more profit and get its business flourish.