Venmo and its decade-long journey
Since its inception in 2009, Venmo has been achieving new heights with every passing year; Venmo has been the app of choice for all safe, fast, and social transactions between friends.
The transactions and settling up payments feel like catching up with friends. It makes friendships and bonds deeper rather than complicating them, asking for money from someone who doesn't feel guilty like before.
After 11 years, there are almost 60 million users and millions of payment transactions with jokes and emojis in a friendly manner altogether at once place. Even after 11 years, it's going upwards.
Venmo payment has become so advanced that with the new Venmo Master Debit card, Venmo is literally inside your wallet. Venmo is almost everywhere, whether transactions with friends and family or brands or businesses.
Venmo seems to be everywhere.
This article will discuss Venmo's vision, mission, and business objectives. But, before discussing this, let us discuss the relationship that Venmo has with PayPal.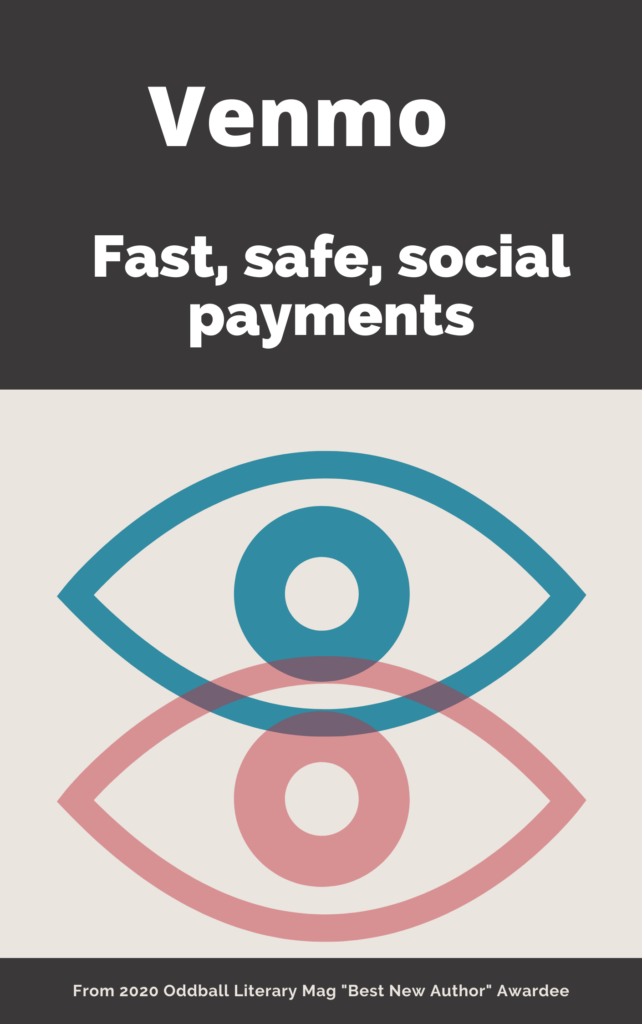 Venmo and PayPal
Venmo is owned by PayPal, the global leader in digital payments.
The team has grown to a large extent now. Venmo's team consists of people who share the excitement and vision of the company with them.
When PayPal acquired Venmo, the mission statement of PayPal became the Mission Statement and Vision of Venmo.
Mission Statement & Vision
PayPal's mission statement is: "we believe that now is the time to reimagine money, to democratize financial services so that managing and moving money is a right for all citizens, not just the affluent.
PayPal and Venmo have been working dedicatedly on this mission statement. If we look deeply into the mission statement, it consists of three parts.
Reimagine the Money
Democratize the financial services
Managing and Moving Money is the Right of all citizens
This is quite an influential mission, and it seems like PayPal is dedicated to reaching this. For this, they have been innovating and adding a lot of technology. Acquiring Venmo was a part of this mission to make payments and transactions easier.
"PAY WITH VENMO"
In 2015, PayPal raised its slogan and marketing strategy
"PAY WITH VENMO" and introduced the app to retailers. This was a great strategic and marketing move as it increased the downloads of the Venmo apps and transactions through Venmo.
Venmo's Business Model
The key success for Venmo throughout its journey has been its feel structure. The low usage fee makes the platform the best option of all.
PayPal, after acquiring Venmo, doesn't change the fee structure much to continue the loyalty of the customers and to facilitate the old customers.
Venmo allows the retail business to pay for merchandise and items through simple clicks via smartphones rather than the old hectic ways of transferring money. The cashless system makes it very easier for people to transact money without involving third parties.
The structure of Venmo has been designed in such a manner that it is a peer-to-peer payment application system.
The app is an alternative to wiring transfers, ATM cash and delivery services, and also processing checks. The payment is transferred instantly, and both the sender and receiver are notified.
Venmo users also have the facility to pay their utility bills instantly and easily. There is absolutely no sign-up fee for Venmo, and the standard transaction fee is as low as 3 %. The sign-up rate is huge.
One of the strategic changes PayPal made after acquiring Venmo was to enhance the database. PayPal already had a huge list of users that were using the eBay platform alone; now, with this, PayPal was able to prompt and promote the users to use both platforms, which has increased the potential of eBay.
Venmo's Global mission and vision are to make transfers and transactions easy. The goal is to bring money to lower-income users and audiences regardless of their social status.
Venmo and PayPal want to democratize financial services so that they are not controlled by the marketing giants and the upper-class sitting on top of the policymaking.
Along with this, Venmo wants to make transactions a social behavior just like other social networks so that the transfers and transactions seem fun rather than old conventional transfer methods, which seem hectic.
We are also talking about Venmo's SWOT analysis here. Click the link if you are interested in reading this also.