Overview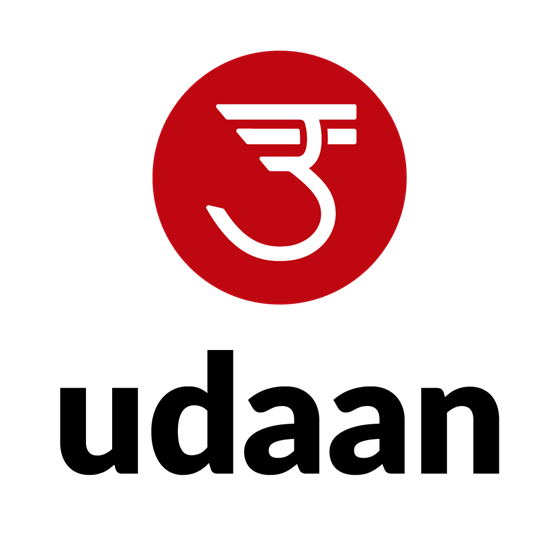 Udaan is a B2B e-commerce firm established in 2016 that brings together and connects all manufacturers, wholesalers, traders, and retailers under one roof. This streamlines the country's whole B2B operations. Not only that, this platform enables manufacturers to showcase their products on the platform, giving potential traders the freedom to pick and acquire them. The same strategy applies to wholesalers and retailers who can promote and purchase the item.
The platform offers a wide range of categories, including home and kitchen, electronics, stationery, and supplies. It also features fruits, vegetables, toys, and other household items.
According to Economic Times, the network currently professes to have more than 3 million users and over 30,000 sellers. There are more than 1.7 million users selected across 2,500 brands.
Company Profile
| | |
| --- | --- |
| Company Name | Hiveloop Technology Private Limited |
| Website | https://udaan.com/ |
| Founded | 2016 |
| Founders | Amod Malviya, Sujeet Kumar, Vaibhav Gupta |
| Key People | Mohit Kumar – Data Scientist, Swati Srivastava – Lead Human Resources Business Partner + Strategic Initiatives, Apeksha Ahluwalia – Lead Strategic Projects and Hr Bp Corporate Functions, Suvid Bajaj – Head of Marketing, Devyash Goel – Head of Business Development, Credit |
| Headquarter | Bangalore, Karnataka, India |
| Company Revenue | Rs 978 crore (≈ USD 129,000,000.00; 1 crore= ten million) |
| Key Competitors | Bizongo, ikman, Olist and Ralali |
What is Udaan? A Brief History
Udaan, situated in Bangalore India, was launched in 2016. Amol Malviya, Vaibhav Gupta, and Sujeet Kumar, three former Flipkart employees, collaboratively founded this startup.
Their primary goal was to provide commodities to the most distant parts of the nation, such as Bhabua in Bihar. While serving in Flipkart, they had seen how the firm had such a robust distribution network yet was still unable to reach these remote regions.
This Indian startup has raised more than $900 million since launching in 2016. It has done so for 8 rounds of funding. It raised close to $585 million in funds in September 2019 alone. In March 2020, the company raised about $30 million in its latest funding round.
Following the investment, it was valued at $2.8 billion. The startup intends to use the cash to strengthen and grow its core competencies and technologies to enhance and develop its delivery and payment sectors.
The firm became a unicorn in 2018 and secured roughly $225 million in a Series C round of investment from its initial shareholders, DST Global and Lightspeed Venture Partners.
How Does Udaan Work and What Does It Offer 2022?
So how exactly does Udaan work?
Browse and Order: Retailers have the option to browse the app and find the product they are looking for and place an order.
Receipt of order: The seller will acknowledge receipt, pack, and mark the order ready for shipping.
Pick-up and Delivery: The logistics staff assists with this process.
In-Transit: Material is on its way to the retailer's location.
Successfully Delivered: The order is subsequently delivered to the store and collected.
Payment Settlement: The seller's payment has been received and credited to his account.
What does Udaan offer to its consumers?
Udaan runs a B2B marketplace, connecting small retailers to wholesalers and traders. It supports many categories, including home, kitchen, lifestyle, electronics, staples, fruits and vegetables, and toys.
This B2B startup also provides a credit line for buyers and sellers to help them raise working capital. This addresses one of the most pressing problems faced by small and medium-sized businesses, merchants, and traders. The entity and its non-banking partners finance the credit for buyers and sellers.
Udaan Business Model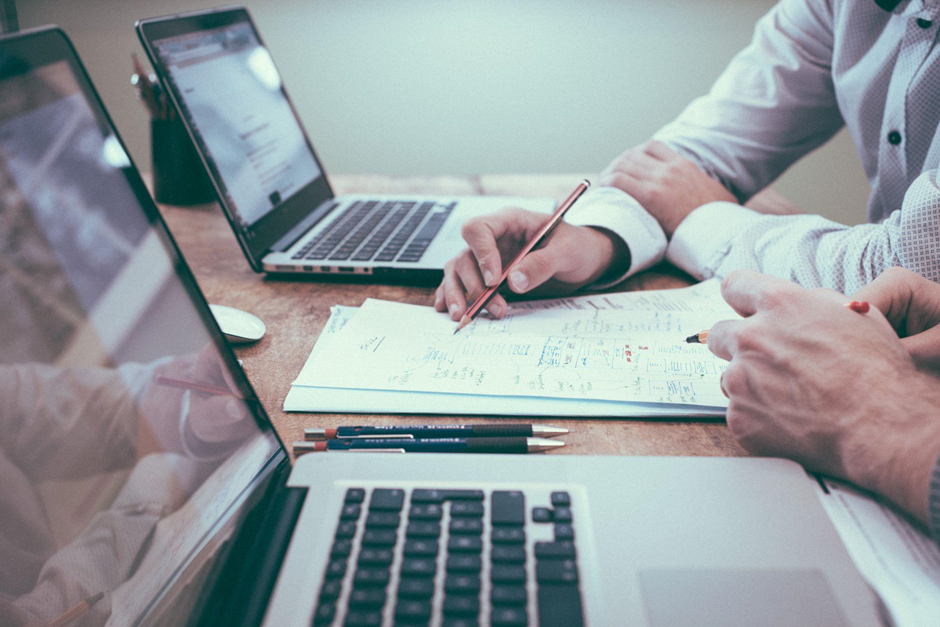 Instead of using third-party dealers, the company's business strategy allows manufacturers to interact directly with retailers. Still, the Udaan app is unique in a way that can bring together producers, distributors, and retailers in one place.
They provide door-to-door delivery, intelligent returns, and a simply-secured payment method.
Udaan has always prioritized an asset-light business strategy. On their business model's foundation, the platform is the asset-light operator since they do not want to hold assets. The company assists businesses in locating clients, suppliers, and commodities across a variety of categories to create a suitable trade. In addition, secure payments and logistics support are also available through the platform.
This Indian-B2B startup also provides accounting, payment management, and order management solutions to the merchants dwelling on its platform. The platform attempts to enable its retailers' working capital at sensible prices. As a result, in addition to serving as a marketplace for wholesalers and retailers, the company has begun to underwrite loans for small businesses.
Udaan Unique Selling Propositions
Udaan charges a portion of sales as commission, which varies depending on the categories. Along with sales, the site also charges the customer for logistics in the form of delivery fees.  And, the item's quality and the cost of delivery will also affect this charge.
The company also credits suppliers/retailers with credit ranging from 10,000 to 200,000 INR. It makes its revenue by charging buyers 15%-18% commission for paying their transaction.
How Does Udaan Make Money 2022?
Udaan earns money through a variety of sources. Its main sources of income are:
Logistics income: It makes significant revenue from its delivery charges to market participants. These are used to pick up goods from sellers' premises and deliver them back to buyers. Any return of sales is subject to fees.
Warehousing income: The company offers sellers registration, storage, and warehousing to make shipping goods to the buyers easier. For such warehousing, sellers are charged a fee.
Fees from receivable collection services: On behalf of the sellers, the platform facilitates collecting the payment from buyers or accepting payments online for the sellers.
Advertisement income: This platform also takes a commission from sales by promoting product listings, ensuring better visibility for buyers on the platform.
Interest from credit: Udaan's NBFC arm extends credit to traders and merchants to help them match with their working capital needs. This is a significant source of income for the platform.
The company offers other value-added business services that can generate income. These include printing labels, products packaging, invoices printing, and managing product returns.
How Udaan Becomes Successful?
The founder of this B2B company believes in removing technology productivity killers and allowing engineers to express themselves creatively.
The strength of Udaan's team and better understanding between its founders are powerful secrets to the company's business model's success. Most importantly, one of the startup founders was performing really well at Flipkart, and they already had E-commerce expertise, which is critical to Udaan's success.
Udaan SWOT Analysis 2022
Strengths
Low-cost in manufacturing
Hardware compatibility
Good product development and design
Strong patent and product portfolio
Big scale of customer base: The company now has about 150,000 vendors on its platform, with the number of downloads and website views rising every day.
The organization came up with the innovative notion of delivering online services to retailers and distributors. It offered a platform for B2B commerce to compete more effectively with major merchants and branded storefronts and websites.
After working at Flipkart, the company's founders already possessed the necessary expertise and experience. As a result, a large number of Flipkart employees joined the company, allowing them to increase their efficiency and output. It allowed the developers to use their creativity, which is appreciated at Udaan.
Weaknesses
Less Efficiency in Expense Management: Although the revenue increases, the company's expenditures increase more than the revenue.
Supply Chain Issues:  The firm frequently has problems in finding prospective suppliers that can match the company's criteria in various geographic locations while also delivering the goods on time.
Internet Requirement: Certain locations still cannot access the internet. These individuals remain impoverished, forming a barrier across all geographic areas.
Patent infringement
The margin of profit is low.
Lack of capacity in the software industry
Concentration on a wide range of products
Threats
The cost is a significant factor in a market where a firm must compete fiercely to stay afloat. Due to the huge number of costs invested in the process, the firm frequently has to sell its products and services at a greater price than the market, causing its consumers to switch to another company.
The corporation has put up a sizable sum of money as capital. A slight shift in economic circumstances can significantly influence a business.
Shrinking in profit: Despite rising sales year after year, the corporation cannot increase profitability. Profits are declining year after year, posing a serious threat that requires immediate action.
Saturation of the market in developed nations
High force in price competition
Opportunities
In addition to its present departments, the company should build a platform that works with B2C. This will assist the organization in expanding its client base and income streams.
Consulting with professionals will help for better resource management.
Outlet Setup: The company currently trades through an online platform. It can be a great way to increase your customer base by investing in establishing offline outlets in different areas.
The smartphone market is expanding.
Expansion into new geographical areas
Acquiring patents through acquisitions