Overview
Cred is an Indian TrustTech startup bridging credit card users to make payments online via an app. Kunal Shah, who is an Indian entrepreneur, founded the company in 2018. His initial idea was to encourage people to pay taxes in exchange for coins as incentives. With the reward coins, the users are able to use them for purchasing a wide range of products offered on the platform with special discounts and offers. After a few years of establishment, the startup's users skyrocket to nearly 6 million active users. In recent times, the company has total funding of more than 700 million dollars and over 4.1 billion valuations.
Company Profile 2022
| | |
| --- | --- |
| Company Name | CRED |
| Website | https://cred.club/ |
| Founded | 2018 |
| Founders | Kunal Shah – Founder |
| Key People | Ganesh Subramanian – Chief Architecture, Lisa Boye – Executive Operations, Sandeep Tandon – Advisor, Priya Vadivel – TPM, Sudarshan Tapuriah – Executive Operations, Bharat Kumar – Consultant Tech Program Manager, Chandra Maloo – Product Manager, Deepak Narang – Campaign Manager, Hriday Bradoo – Product Manager, Preet Khalsa – Product Platform Manager, Kanhaiya Agarwal – Engineer, Tejas Balasubramanya – Product Analytics, Trupthi Shetty – Product & Marketing. |
| Headquarter | Bengaluru of Karnataka, India |
| Company Revenue | $5.2 million Rupees ($68.676 as of 12 December 2021) |
| Key Competitors | Paytm, PayUbiz, RazorPay, PhonePe, Mobikwik |
What is Cred? A Brief History
Cred is a TrustTech company that creates an online payment platform. It is a place where users can pay rentals and many other bills, use their credit cards, and earn rewards simultaneously. Moreover, the platform provides not only rewards but also it gives exclusive offers and records expenses. Moreover, the users can connect credit cards of various Indian banks. In addition,
MasterCard and VisaCard can be used on the platform as well.
Kanal Shah founded the company in April 2018 and has a headquarter in Bengaluru of Karnataka, India. This Trustworthy startup was initially established to encourage people to be happy about paying taxes and get rewards in return. After several months, this unique idea attracted a million users to pay bills using their credit cards. Therefore, it caught the eyes of many investors from there. The startup quickly expanded itself and raised more funding, valuating over 4.1 billion dollars as of now.
How Does Cred Work and What Does It Offer 2022?
So how exactly does Cred work?
Cred works by allowing users to pay bills via its platform and get special rewards in vice versa. The end-users subscribe and download the app, both Andriod and IOS versions for free by registering phone numbers, credit cards, and pieces of profile information. The users are automatically authorized if their credit score is 750 or higher. However, the individuals having lower credit scores than the threshold have to wait for the app's approval. After getting approvals, they can use every feature offered in the app.
What does Cred offer to its consumers?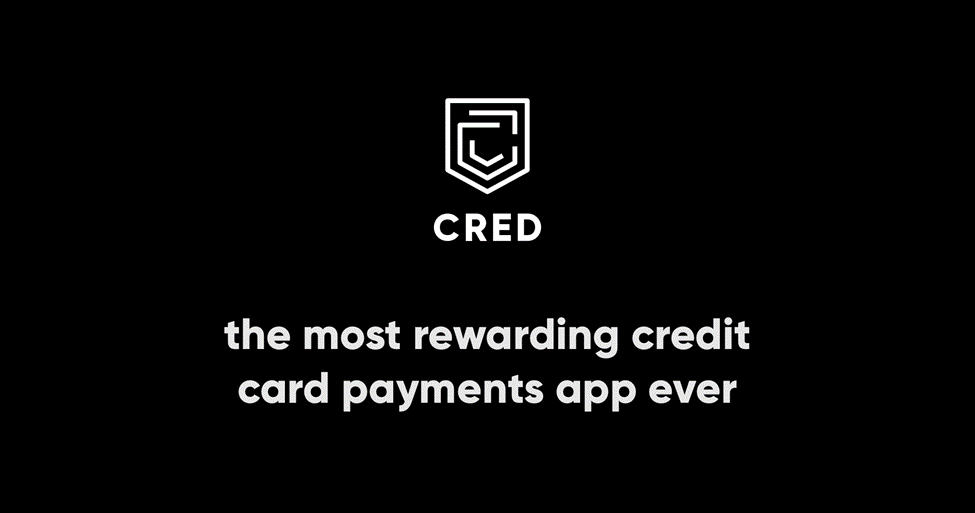 Source: Cred
Cred Stash, Pay, RentPay, Travel, and Store. Firstly, the Cred stash is an immediate credit line offering customers an interest rate lower than the interest rate of a regular credit card. This feature allows the customers to borrow at a maximum of 5 million Rupees (equal to 66,034.95$ at the time of writing). Thirdly, users can pay bills with their credit cards and receive rewards with the Cred pay feature. On top of that, the feature allows individuals to view and track their personal financial statistics on the app, so they can pay the bills on time. Thirdly, the company also features Cred's RentPay tracking recurring expenses and rentals. Thus, it reminds the users to finance the expenses on time.
Cred Travel is another feature offering flight tickets and hotel purchases, and bookings. In return, once the users purchase anything via the app, they often get rewards as Cred coins. Therefore, the reward coins can be used in buying a lot of products in a Cred store. Lastly, the Cred store is the most attractive feature that the company provides. Besides, the users can purchase products from over 2000 different stores with special prices in the feature.
Cred Business Model 2022
Every company has its business model. But, if we look into details, Cred has adopted the following businesses model that makes them so successful.
Application
This TrustTech company offers a free accessibility app, both Android and IOS versions. The app builds in a convenient interface allowing users to through available offers after paying the credit bills. Moreover, the users can freely register the app and sign up to track and watch out for other financial records on their own.
Company's Partnerships
Cred has partnered with thousands of businesses to provide bill payments via the platform. Those businesses are willing to give the platform's users a lot of benefits. Furthermore, as the platform has millions of active users, the businesses that have partnerships with the company can get customers in return. Thus, this business model is a win-win strategy that the company has.
Rewards for Paying Bills via The Platform
This business model is an excellent idea that Kunal Shah used when establishing the company. The idea is about rewarding any users willing to pay their credit bills through the app. Like no other online payment platform, the users can pay credit bills and get exclusive rewards in return.
Cred Mint Feature
The company just introduced this new feature in August 2021. This newly established feature allows a p2p (peer-to-peer) lending for creditworthy platform users to borrow money from other platform users. The feature helps users to build a stronger community within the platform. In addition, users with a minimum of 750 credit scores or higher are considered credit-worthy members. The p2p feature only permits the users with the mentioned credit scores to borrow money. On top of that, borrowing money is flexible borrowing; therefore, lenders have the right to withdraw the money back anytime with interests of an accumulated period.
Cred Unique Selling Propositions
Cred is popular at offering satisfactory user experiences because the company provides outstanding values to the customers. The first thing is the application has a helpful, smooth, and convenient interface, making it easy for users. They can use the app to finance credit loans, bills, rentals, and so on. Apart from this, the app records and provides all financial statistics and helps remind the users of the schedule of payments. Therefore, the users are able to plan and prepare their finance better.
Furthermore, the company also presents an immediate credit loan with lower interest rates through a p2p lending system, making it convenient for people who need instant cash flow. Last but most importantly, this Trustworthy startup is predominantly notable owing to the fact that it encourages is users to pay bills on the platform in exchange for coins. The users can use the coins to purchase diverse products with prime offers on the Cred store.
How Does Cred Make Money 2022?
Initially, Cred charges listing fees from businesses that list their products and services on the app. However, since millions of daily users use the platform and have access to various products and services as displayed on the interface, businesses are willing to pay the listing fees. Other than that, those businesses are encouraged to give exclusive offers; therefore, they can attract the eyes of thousands of customers to the platform. Regarding the listing fee payment, the company charges the partnered businesses only when the customers redeem Cred coins.
Furthermore, the company also has a few other income sources that generate fair revenues, such as advertisements, transaction fees, and loans. Online advertisements allow the company to earn partial revenue by displaying the advertisement on the app. In addition, a processing fee of 1 to 1.5% is also part of the company's revenue. Lastly, the company also earns loan interest fees from a p2p lending platform. 
Cred SWOT Analysis 2022
After understanding about Cred business model, its position in the market as well as its unique proposition lets we now discuss the Cred Swot analysis based on our market research in 2022.
Lets us start now,
Strengths
A fast-growing TrustTech company that has total funding of over 700 million dollars within 2 years of establishment
The company's valuation is 4.1 billion dollars
Nearly 6 million users are actively using the Cred app
Users pay bills and earn rewards as coins in return
The coins can be used to purchase special offers on Cred store
Business partners can display and sell their products on the platform
The app always has the updates of UPI utilities
The loan has a ⅓ lower interest rate than credit cards
Weaknesses
Lending money via a p2p feature is flexible as lenders can request a withdrawal from borrowers anytime with accumulated interests of the borrowing period
Users can only borrow a maximum of 5 million Rupees from the platform, which is quite low
Despite the company having gathered an enormous funding, it only has roughly $70,000 in an annual revenue
Putting financial data on a third-party platform is risky
Threats
Data privacy and protection of customers are highly vulnerable to hacking
A credit score is quite high for low and lower-middle-class people
The Cred loan limit is relatively low as it only suits small businesses
Governments may seek private data of taxpayers from the company
Opportunities
India governments can support this system to align the taxpaying framework
Engage teenagers to utilize fintech systems
Encourage more people to learn about fintech knowledge and its online payment system
Members with 750 credit scores or over can borrow money via a p2p system
The users can track and learn about their finances through the app.