Overview

Flipkart is India's top e-commerce company based in Bengaluru. It was founded in 2007 by Sachin Bansal and Binny Bansal. It initially focused on online bookstores, but it is now expanding into household basics, electronics, consumables, apparel, and other lifestyle items. Over 1 billion customers use this platform for shopping, making this e-commerce one of the gigantic e-retailers in India.
Company Profile 2022
| | |
| --- | --- |
| Company Name | Flipkart Internet Pvt Ltd. |
| Website | www.flipkart.com |
| Founded | 2007 |
| Founders | Sachin Bansal & Binny Bansal |
| Key People | Bhanu Singh – Chief Executive Officer Daniel Garza – Chief Ethics & Compliance Officer Mayur Datar – Chief Data Scientist, Jeyandran Venugopal – Chief Product and Technology Officer (CPTO) Kiran Samudrala – Chief of Staff |
| Headquarter | Bengaluru, Karnataka, India |
| Company Revenue | 436.2B INR (USD 6.1B) (2019) |
| Key Competitors | Amazon, Etsy, ebay, Snapdeal, JioMar |
What is Flipkart? A Brief History
Flipkart was created in 2007 by two young Indian men, Sachin and Binny Bansal. These IIT Delhi alumni, who had previously worked for Amazon, began with a digital bookstore platform.
As everyday sales grew, they expanded by introducing many different product lines. As a result, this company ranks first among the leading e-commerce platforms. Like Amazon, it has quickly become one of India's inventive unicorns. The enterprise, which Walmart now holds, is one of India's biggest successes.
The firm currently features more than 80M commodities from books, cell phones, gadgets, laptops, desktops, workstation components, household appliances, electrical items, apparel, fitness, healthcare, gaming systems, jewelry, etc.
According to Walmart, Flipkart multiplied many active users in November 2020. To ensure timely service to its users, the enterprise leases more than 1M sq ft in cities like Mumbai, Hyderabad, Bengaluru, Lucknow, and Ahmedabad.
In 2019, the firm earned USD 6.1B in sales. No wonder it is one of the largest enterprises in the e-commerce industry nowadays. During its peak operation, it has made major mergers, such as Myntra, Jabong, Phonepe, wholesale Walmart India, Ekart, and others.
How Does Flipkart Work and What Does It Offer 2022?
Flipkart provides a marketplace for vendors and customers. It is where the supplies and demands meet. This place allows vendors to list and sell their products, and customers to buy anticipated products from those available vendors.
After the purchase is made with a desirable price and discount, the vendors or the platform will ship the products to customers' locations. Once the products are successfully accepted, the vendors will receive an agreed-upon payment for the product sold excluding the commission charged by the platform for effecting the transaction.
From there, the company's principal revenue model is X% commission on the total selling price delivered to the vendor, excluding the taxes. The transaction can take place through various distributions, as shown below.
Website
Web app
Mobile app, available on Android, iOS, and so on
Telesales where the customers call and order, but it infrequently occurs nowadays
Affiliate networks, such as coupon or review websites
Social purchase
Flipkart Business Model 2022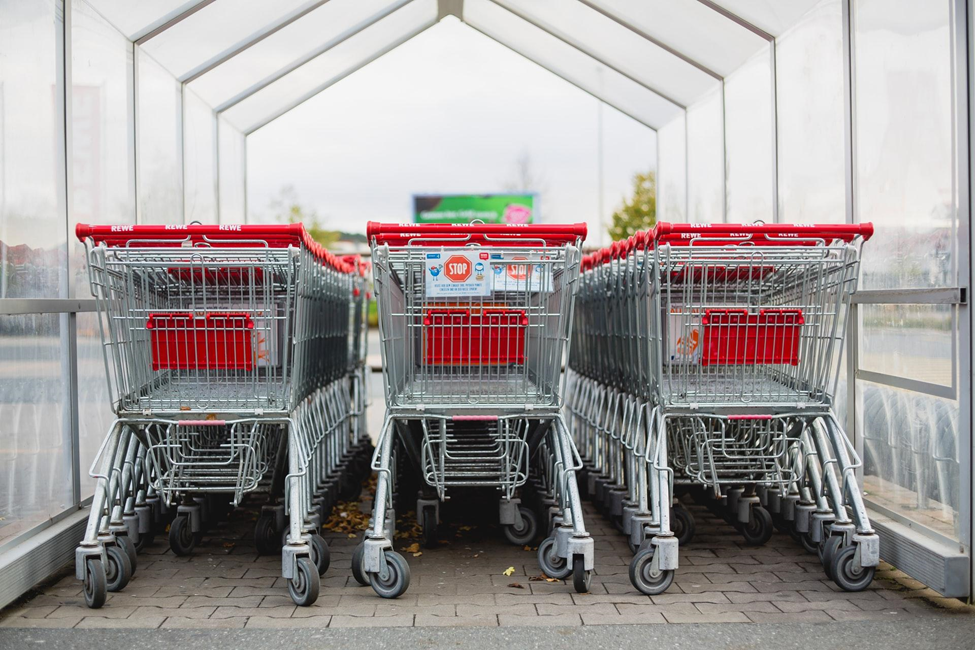 Flipkart has revolutionized the shopping experience in India, operating on a B2C basis (business to consumer model). The entity began with a direct-to-consumer strategy, selling books and other items, before transitioning to a titan online marketplace, connecting vendors and customers, and growing its portfolio exponentially. It now sells books, household items, and even FMCG goods.
The firm claims to have numerous vendors on board throughout India in which their items are listed in over 80 classifications. Even if shoppers have never known the vendors before, this platform allows shoppers to associate with vendors confidently and conveniently.
The commission rate varies based on the type of goods and retailing approaches completed by the e-commerce site. The company strives in giving its consumers the finest e-shopping experience and benefits possible such as:
Free shipping
Unmatched price range
30-day replacement policy
Cash on delivery (COD)
No-cost equated monthly installments (EMIs)
Flipkart Unique Selling Propositions 2022
Flipkart obtains a solid value proposition despite being in a highly competitive industry. Although its core business focuses on product offering, the firm has implemented and developed itself into a part of the service industry. That includes having a great user experience, authentic products, genuine feedback, competitive prices, and a vast product range on the homepage.
Besides, it is an accessible place to shop whether the users browse through the web or app. Moreover, there is a seamless supporting payment system, reliable delivery, and excellent customer service.
Moreover, the delivery staff is one of its most valuable assets thanks to its 247 business hours. All staff works very hard to guarantee that the items are delivered on time. Currently, the management is planning to expand its activities to new locations throughout India.
How Does Flipkart Make Money 2022?
Customer traffic during Flipkart's large sales with special prices for festivals like The Big Billion Day is one of the significant attributions to how the firm makes money. What's more, the firm has lately created its own brands like MarQ and SmartBuy, which sell numerous items. Nevertheless, the business's pricing strategy has now gained criticism from the authorities, which might have consequences for the business's earnings in the long run.
The firm also earns from other sources of income, including:
Vendor commission fee: The firm receives commission fees from vendors as it provides a platform for them to sell on.
Buyer convenience fee: The firm receives a convenience fee from buyers for speedier delivery.
Logistics fee: E-Kart is Flipkart's logistics corporation, and it facilitates the fulfillment of orders from sellers to buyers through its logistics team. It costs the vendors a fee for this service. The fee varies depending on each location.
Advertising-free: Businesses can purchase advertising space on Flipkart's website since it exposes millions of users who visit its website every day.
Media fee: firm features advertisements for specific products in major newspapers, radios, and TVs. Therefore, it charges a fee to the brands that it promotes.
Flipkart SWOT Analysis 2022
Strengths
Substantial product range: The e-commerce has many high-quality product listings in every area it retails. Exclusive partnerships such as Lifestyle, Apple, Motorola and fostering local brands like Citron, Digiflip, and MarQ have promoted their enormous product portfolio.
Established cornerstone: Somewhere in 2007, when India's internet retail industry was in its immaturity, Flipkart's founders were in charge after leaving Amazon. Their technological skills aided the rise and notoriety in the online retail business. Even after Amazon's debut, the rivalry remains fierce because of the strong backgrounds they have built.
Superior brand retention: It has a high level of brand retention thanks to its online presence, media platforms, and amusing TV ads.
Proactive Partnerships: The corporation has regularly established partnerships with big corporations such as Myntra, Jabong, and Walmart to strengthen its stance. Meanwhile, creating a distinct entity for fashion and digital payments (PhonePe) adds significant value to its brand image. Furthermore, Flipkart has formed several strategic alliances with companies such as Ekart, Chakpak, Letsbuy, and Walmart. By doing so, the organization will be able to enhance its all-in-one logistics procedure, payment method, and content creation.
Weaknesses
Heavy advertising expenditures: This e-commerce spends up to 30% of its yearly turnover on advertising and marketing, significantly greater than an FMCG would do. As we know, the business thrives on huge discounts and spends billions of rupees to attract and keep customers because it wants to be more visible across all channels. In addition, despite a 32% increase in income, the company recorded a heavy loss in FY2020. For this reason, 'Big Billion Day' has become a yearly sale event for internet buyers. However, excessive ad spending is no genuine way to conduct a business.
Inadequate technology advancement: Flipkart's distributing methods are restricted compared to other key players. At the same time, the supply chain and logistics require significant improvement as the delivery and lead times are too long to wait for customers. Meanwhile, the Just-in-Time inventory concept must be adopted as well. In other words, Flipkart has lagged behind Amazon in terms of technological R&D, guiding customers from multiple channels to their website in the same way Alexa does for Amazon.
Aggressive acquisition splurge: The company has recently sought to elevate its game by concentrating on enhancing customer experience. It has merged many start-ups, including Mech Mocha (social gaming) and Scapic (AR). However, provided that the firm is losing money and that competitiveness is getting hotter and hotter, focusing resources on increasing user interaction on their platform isn't a top priority.
Threats
Extreme competition: The internet retail industry is saturated with rivals. Global firms such as Amazon, eBay, and Alibaba compete with domestic businesses such as Shopclues, Snapdeal, and Paytm. The existence of all those competitors providing identical items significantly affects earnings. Therefore, Flipkart and Amazon are embroiled in a war of burning capital, demanding holiday bargains and aggressive money injections from investors. Both seek to dominate the Indian internet retail business and dethrone the other.
Government restrictions: It is difficult to endure losses and continue conducting operations if state regulations continue to impede the firm. In reality, Flipkart was extensively reviewed by the Competition Commission of India (CCI) for the suspecting breaches of competition rules in 2020. The Indian government also strictly monitors FDI and capital from overseas investors flowing into the Indian market. This resulted in several regulatory challenges for e-commerce. In addition, in the aftermath of Indo-China resentments, the growth of fake products on e-shopping sites has been controlled with rigorous restrictions. According to the existing legislation, e-commerce giants like Flipkart must verify the goods imported from overseas and have a registered commercial enterprise in the country.
Opportunities
Post-pandemic Perk: As COVID has wrecked devastation worldwide, it also gives a strong motive for businesses to go virtual. As more customers become aware of the benefits of digital service. They are more familiar with purchasing their everyday necessities from these e-shopping sites. As such, this e-commerce has a realistic chance to seize.
Market expansion: Flipkart should expand into new markets and broaden its offerings with a focus on the digital economy and retail. The company can magnify outside Indian boundaries to reach clients in neighboring regions such as South-East Asian countries. There is a huge demand for online retail in these nations. In addition, the company may diversify its earnings from other areas by forming cooperative partnerships with local players.