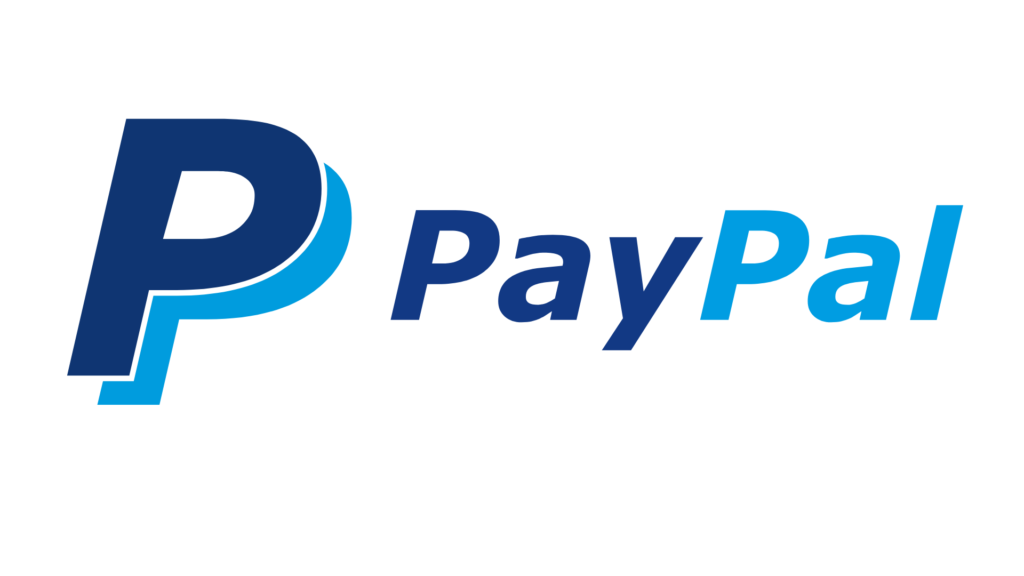 Introduction
PayPal is an American company that started as an online payments system in the US. However, over time, it has become a worldwide service reaching more than 200 countries. PayPal's key service consists of providing users with the ability to receive and send payments online.
However, through its subsidiaries and associated companies, PayPal has expanded its business into multiple markets. Overall, the company is the top name in the world of online payments.
PayPal is the preferred mode of payment for most online platforms. In terms of competition, there are a few names that offer the same services. However, none of these names even come close to the market share and popularity of PayPal.
The platform is available on all major operating systems, including Windows, iOS, and Android. It also has a web version that users can use to access the platform from all operating systems.
The company behind PayPal, PayPal Holdings, Inc., didn't start as an online payments solutions company, though. Originally established as a company that developed and distributed security software for handheld devices in 1998, the company was named Confinity.
However, through its merger with X.com in 2000, an online banking company, the company shifted towards providing users with its current services and products. Later the company got renamed from X.com to PayPal. Subsequently, it went public in 2002.
eBay, the online marketplace, acquired PayPal in 2002 for $1.5 billion. PayPal remained under eBay's control until 2014, which also saw the company's highest boom period.
One of the reasons for the early adoption of PayPal was also because eBay started accepting PayPal as a payment option and promoted it as its primary payment option.
Soon, eBay saw more than 70% of its auctions get completed through PayPal. In 2014, eBay announced it would spin off PayPal into a separate publicly-traded company.
In 2020, there are more than 346 million active PayPal accounts that use the platform. The company also generated $17.8 billion in revenues, which is the highest ever revenue during a year for the company.
It also earned the company an operating income of $2.7 billion and a net income of $2.459 billion.
Overall, the year was the company's most successful year in terms of financial performance. As of December 2019, PayPal's estimated number of employees was 23,200.
PayPal's company profile can be summarized as follows.
PayPal's Company Profile
| | |
| --- | --- |
| Name | PayPal Holdings, Inc. |
| Website | paypal.com |
| Founders | Ken Howery, Luke Nosek, Max Levchin, Peter Thiel, Yu Pan, Elon Musk. |
| Chief Executive Officer (CEO) | Dan Schulman. |
| Chairman | John Donahoe. |
| Headquarters | San Jose, California. |
| Type of corporation | Public. |
| Year founded | 1998 |
| Revenues (2019) | $17.8 billion. |
| Company valuation (approximate) | $230+ billion. |
| Key products/services | Payment systems, credit cards, and financial services. |
| Key competitors | Stripe, Square, Amazon Pay, Braintree, WePay, Payoneer, Google Pay. |
| Subsidiaries | Braintree, Paydiant, Honey, Venmo, PayPal Credit, Xoom Corporation, TIO Networks, card.io, iZettle, Tradera. |
PayPal's SWOT Analysis
There are many tools through which users can further analyze PayPal. One of these tools is the SWOT analysis, which identifies the Strengths, Weaknesses, Opportunities, and Threats of a company. For PayPal, these are as follows.
1) PayPal's Strengths
A company's strengths describe all the areas in which it excels and has control over. For PayPal, these consist of the following.
Worldwide reach
One of PayPal's biggest strengths is its worldwide availability and popularity. The platform has users around the world.
Furthermore, the company also has various offices in some of the major cities around the globe. Its reach gives PayPal a competitive edge over many of its competitors that may not have the same userbase.
Ease of access
One of the main reasons for the company's worldwide reach has been its ease of access. The services offered by the company are extremely user-friendly and straightforward to use.
Anyone getting started on the platform can learn how to use it within a short amount of time.
Through its services, PayPal also makes sending and receiving funds online very simple, which is why users prefer it over its competitors.
Financial stability
As mentioned above, the company generated its highest revenues and profits in 2019. For 2020, experts suggest its revenues and incomes will further increase. The company also had total assets of $51.33 billion in 2019, which makes the company highly stable.
Through its financial stability, the company has been able to penetrate new markets in the past and acquire new subsidiaries as well. Overall, the financial stability of the company has been one of its strong points.
Innovation
Another reason why PayPal has been so successful in the past has been its innovations in the past. Although the company is on top of the game in the market, it still brings in innovative features that make users' lives easier.
Due to its innovation, the company provides better ways for users to manage their money. In comparison, some of PayPal's competitors have not shown the same innovation prowess, which PayPal has perfected.
Security
PayPal also offers its users robust security systems to keep them safe. Because there is money involved in these accounts, the security and safety of users are a top priority on the platform.
Therefore, the company also focuses on its security systems and does a great job with them. In summary, the security of the platform is also one of its strengths.
2) PayPal's Weaknesses
Weaknesses are the opposite of strengths and show the areas in which a company lags behind its competitors. PayPal's weaknesses consist of the following.
High fees
PayPal's popularity worldwide and the dominance of the market allow it to set prices at any level it likes. The lack of worthy competition and substitute products also helps in this regard.
For most of the platform's international cards and other transactions, users complain of unaffordable fees. In contrast, some competitors have much lower prices, which makes fees and charges a disadvantage of using PayPal.
Restrictions
While PayPal is available in more than 200 countries in the world, the platform still imposes some restrictions in some countries.
These contain countries such as Pakistan and Sri Lanka, where the freelance and online marketplaces are booming. Due to its constraints in these countries, PayPal's competitors have been able to capitalize and capture these markets.
Research and development
PayPal has been able to introduce new features and innovations in the past. However, the company isn't putting as much effort into market research and development as some of its competitors.
Some experts believe that it is because the company has captured a majority of the market and doesn't want to spend any further on research. However, it still makes it a weakness for the company.
Moderation
PayPal is also weak when it comes to the moderation of its users and online payments. The company has suffered due to some past controversies linked with terminating or freezing accounts and withholding funds.
Similarly, many users have faced problems with fraud, but the company hasn't been able to help. Overall, PayPal's moderation has been one of its weaknesses.
3) PayPal's Opportunities
The opportunities of a company represent external factors that the company can use to its advantage in the future. For PayPal, these include the following.
Internet
Because PayPal is one of the largest online providers of financial services, the internet, in general, provides an excellent opportunity for the company. Firstly, the number of users and their spending on the internet is increasing day by day.
Therefore, it presents PayPal with the opportunity to attract these users and build a greater user base. Secondly, the number of online marketplaces and platforms is also increasing, presenting PayPal with the chance to become the primary mode of payment for these platforms.
Technological developments
Due to the nature of PayPal, technological developments also present an outstanding opportunity for PayPal to utilize.
New improvements in technology mean that PayPal can bring innovations and services that can give it a competitive edge over others. Similarly, it presents better opportunities to increase revenues and decrease costs.
Globalization
As a result of globalization, the opportunities for companies such as PayPal have increased significantly. Due to this, trade barriers between countries have been reduced, the transport industry has boomed, and international businesses have flourished. All these are areas that PayPal can exploit for its benefits in the future.
4) PayPal's Threats
Threats are external factors that can prove harmful to a company. For PayPal, these consist of the following.
New entrants
For companies such as PayPal, one of the biggest threats is that of new entrants. For PayPal, new entrants pose a risk that some of its competitors may not.
These entrants can come up with better prices or products that users can use instead of using features provided by PayPal. Similarly, the more entrants that try to enter the market, the more diluted it becomes, making competition higher and more difficult.
Political uncertainties
Despite globalization, some countries have stringent relationships with each other. It poses a threat for PayPal as these can be a barrier to business and can affect all trades between countries.
Since PayPal facilitates these trades through financial services, it can also affect the company negatively. A recent example of this is the political tension between the US and China.
Cybercrimes
Cybercrimes also pose a significant threat to PayPal. Due to its nature and popularity, PayPal has to face many attempted breaches.
It can affect the quality of the platform negatively, which can also affect its users. Similarly, it also poses threats of online fraud and other problems related to money. Overall, cyber crimes can pose a threat to the platform.
Conclusion
PayPal is the top name when it comes to financial services and online payment services. No competitors come close to their popularity and userbase. The company started in 1998 and evolved through years of changes.
PayPal also had one of its most successful years in 2019. Given above is a SWOT analysis of the company for a more detailed examination and more insights into it.