Overview: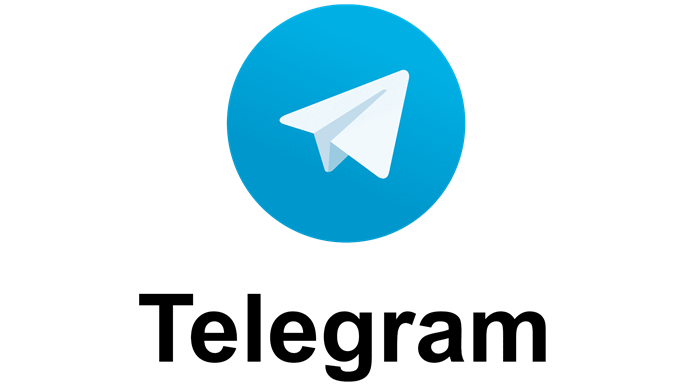 Telegram is a desktop and mobile messaging application, enabling both personal and business communication. Most amazingly, both types of users can enjoy using this free-of-charge application. The granting-free access concept is built for communication with a better privacy experience. Since its founding, this digital messaging app has had over 500 million registered users and is now one of the world's top messaging platforms.
Company Profile
| | |
| --- | --- |
| Company Name | Telegram Messenger, Inc |
| Website | https://telegram.org/ |
| Founded | 2013 |
| Founders | Nikolai Durov (co-founder), Pavel Durov (cofounder, CEO) |
| Key People | Pavel Durov – CEO; lya Perekopsky – Vice President; Elies Campo – Partnerships and Business Development; Ayush Ranjan – Social Media Manager; John Valdez – Community Manager; Tony Quinn – Telegram Marketer |
| Headquarter | Dubai, Dubai Emirate |
| Company Revenue | $33.5M per year |
| Key Competitors | Slack, WhatsApp, Viber and SMSCountry |
What is Telegram? A Brief History
Telegram is a powerful digital tool for messaging and voice calls. Some features appeal to businesses and small teams. The app can add up to 200,000 members, which suits the business purposes well. On top of that, the group owner can find support for responses, mentions, and hashtags to keep huge communities organized and efficient. In addition, the group owner can authorize anyone to be admins with certain authorities. By doing this, the admins will help the community to stay prosperous and organized.
Nikolai and Pavel Durow founded the messaging service in 2013. These duo founders had built an encrypted messaging app that enabled them to text safely with one another. While developing the app, the two brothers were also building VKontakte, aka Russian-version of the Facebook platform while developing the app. However, the duo decided to sell the platform to the Russian government and left the country in late 2013, when they launched a Telegram app publicly. This social messaging app rapidly attracted 100,000 users a few weeks after launching.
How Does Telegram Work and What Does It Offer 2022?
So how exactly does Telegram work?
Telegram is free to download on Android and iOS devices and Linux, macOS, and Windows. After registering the phone number, users can send each other text, video, and audio communications. In addition to business purposes, individuals can have a personal conversation or join one with others in a group chat. Moreover, the app also features file exchange at a maximum of 2GB in formats, including ZIP, MP3, JPG, IMG, and so on. Moreover, users can use photo and video editing tools with additional stickers, GIFs, or emojis to make more funny content among friends or families.
What does Telegram offer to its consumers?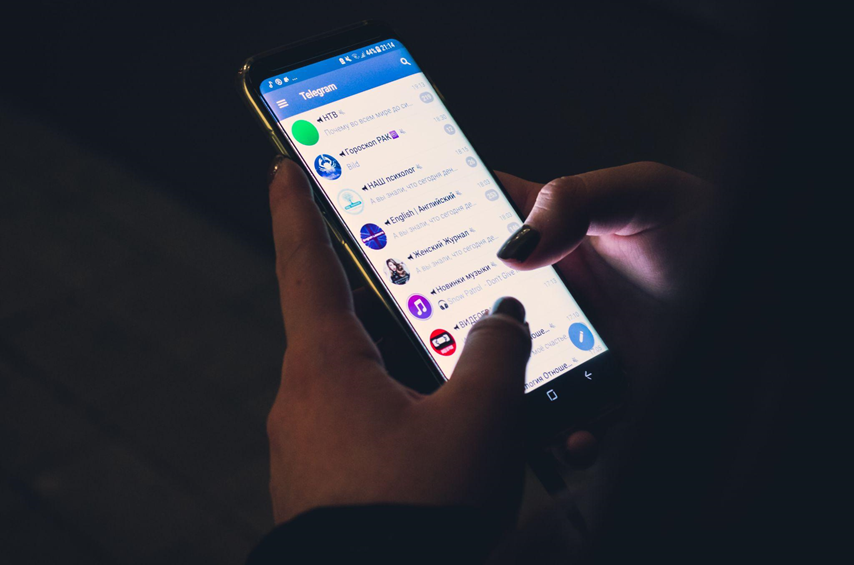 There are features that users can make use of for convenient communication, such as audio or video calls, delivering documents, and creating groups for gathering all relevant members. Telegram also allows you to build private channels shared solely between one individual and their chosen contacts.
The Most Attractive Characteristics of Telegram
Storage in the cloud
Get in touch with a Specific Group of Individuals
Distributing Files
Video and Voice calls
Stickers
GIFs
Emojis
Message Pins
Survey Polls
Channels
Groups
Telegram Business Model 2022
Telegram's revenue strategy solely depends on the convenience and functionality of its users. At the end of March 2014, the platform had 35 million downloads and 15 million users who sent over 8 billion messages a month. By 2021, there will be over 500 million people using this messaging app. The company has maintained an optimal economic model, and the essential characteristic is that this entity was not established to earn money as of 2019.
This cloud-based program has gained popularity primarily due to its security and privacy features. Furthermore, privacy concerns significantly influence this platform's popularity, as seen by the large number of users who switched to Telegram during the scandal surrounding South Korean President Park Geun-Hye's control over chat on Kakao Talk.
The platform does not impose any fees on its users and does not show ads in private or group conversations.‌ These figures are surprisingly splendid as the company spends no money on marketing and its user base grows organically. The platform's messaging-focused features will remain ad-free. The company believes that showing advertisements in private 1-on-1 or group conversations is a poor idea. People's communication should be free of all forms of advertising.
As a result, the company is looking at additional revenue-generating methods. Durov confirmed in 2020 on his public the app channel that they will start monetizing the application services. Consequently, the firm receives billions of dollars in capital, including the Durov brothers' injected capital.
The platform will launch premium stickers with more expressive capabilities in the future, and the artists who create them will also get a share of the earnings. We want to see millions of Telegram's artists and small businesses thriving, enhancing a more compelling user experience.
Telegram Unique Selling Propositions 2022
Talking about chat and social media applications like WhatsApp, Facebook, Snapchat, and others, privacy advocates were alarmed by the amount of information people had to provide to connect with each other. Telegram's founders were concerned about privacy and decided to take action about it. They developed the application and made it available to the rest of the community.
This messaging tech is a secure and private texting app. Users may have 'secret conversations,' where communications are saved on devices rather than in the cloud. Messages may also be configured to expire after a certain amount of time has passed.
Encryption is one of the platform's most crucial security features. If you're looking for a way to have a private discussion with another user, this feature is for you! Because it intends to be a forum for crypto enthusiasts and initiatives, encryption is critical to Telegram. For these initiatives to be decentralized, a platform to safeguard their users' data is necessary.
On top of that, it is essential to note that even if the government or agents get access to your smartphone or device, they will never be able to read your conversations or block you from communicating.
Moreover, the platform uses an open API and encourages developers to build in the applications. Samsung capitalized on this by releasing Socializer Messenger in 2015.
Additionally, developers and consumers are welcome to build bots and sticker sets accordingly. Along with sending messages, users can also subscribe to 'channels,' enabling creators to communicate with their followers.
How Does Telegram Make Money 2022?
Telegram recently generated no revenues. As a matter of fact, Pavel's investment keeps the business's daily execution. So far, the funds are sufficient to keep the firm running; however, if the firm runs out of funds, they intend to provide non-essential paid choices to create profits.
As a result, the corporate is backed by billions of dollars in finance and the Durov brothers' own wealth.
In addition, revenue came from various sources, including GRAM Token, which was established as a payment mechanism for peer-to-peer transactions. Additionally, it also makes money by distributing colossal file storage and proxy services to offer decentralized VPN services.
However, Durov hinted at new money generation methods for Telegram in December 2020. All of the features that are now available for free will remain so. For premium users or corporate teams, some more features will be added. Certain features will demand more resources, which will be charged to these premium customers. As for the platform, regular users will be allowed to continue using the service for free indefinitely.
Telegram SWOT Analysis 2022
Strengths
Telegram has 500 million active monthly users and expects to reach one billion by 2022.
In Iran and Uzbekistan, this messaging app is the most popular messaging app (SimilarWeb via ChartsBin)
In 2020, the platform had 540 million overall downloads, with 500 million coming from Android smartphones.
In 2016, the app sent over 15 billion messages each day.
Compared to the rest of Messenger, it is very safe and trustworthy.
It is entirely free to use.
Mode of self-destructiveness
All platforms are available and ready to be supported
A broader range of media options
Allows you to send many different sorts of files, including huge files of up to 1Gb in size.
It has limitless storage, and all data is stored on the cloud.
Available on all major operating systems, including IOS, Windows, and Android.
A wide range of functions is available in secret chat, employing encryption mechanisms.
Weaknesses
Fewer users than other social messaging applications
There is no option to download several files at the same time.
They have a smaller number of users than rivals.
In this case, users cannot provide information on the contact's status.
Threats
There is an intense rivalry within comparable programs such as SnapChat and WhatApps.
Terrorist groups are using it more and more.
If you are the victim of this cyber assault, you are in danger of data theft, malware, ransomware, and even a total system takeover.
It is considerably easier for hackers to create a Telegram channel than a new dark website. Furthermore, they would effortlessly attract consumers and advertise their operations via this channel.
Opportunities
The company intends to monetize its service with advertisements. However, unlike adverts on Facebook and WhatsApp, these advertisements would not be micro-targeted and will not use sensitive information about the users' browsing habits.
This advertising will only be offered on Telegram's own ad platform for one-to-many groups. Also, the channel admin will earn a portion of the money.
A freemium benefit of the platform is the introduction of premium stickers that users can buy and use in their conversations.
Internet penetration is increasing, particularly in developing nations.
Smartphone adoption is on the rise.
The advancement of technology
User growth is also the influential factor