Overview
Dunkin's Donuts has built a creative business model of operations that is successful for the model of the QSR sector with low-cost and high-quality service. In addition to providing outstanding service, the company also focuses on franchisee-owned location networks, menu innovation, product uniformity and quality, and a continual focus on marketing and brand management.
Furthermore, the company has been able to keep robust growth, profitability, and brand recognition even though its business model has changed a lot from food to beverages. The focus has switched to teaching and supporting their franchisees, advertising, and customer feedback; therefore, franchise royalties, rental income from franchisees, sales of goods at company-owned stores, and other licensing fees are the primary sources of Dunkin's revenue.
Company Profile
| | |
| --- | --- |
| Company Name | Dunkin' Donuts, LLC |
| Website | https://www.dunkindonuts.com/en |
| Founded | 1950 |
| Founders | William Rosenberg |
| Key People | David Hoffmann – Chief Executive Officer, Kate Jaspon – Chief Financial Officer, Scott Murphy – Chief Operating Officer,  Brandulys Casalla & Derek Desselles – Chief Leader, Karen Raskopf – Chief Communication and Sustainability Officer, Stephanie Lilak – Chief HRs Officer, David Mann – Chief Legal Officer, Philip Auerbach – Chief Digital and Strategy Officer, John Varughese – Senior VP International |
| Headquarter | 130 Royall Street, Canton, MA 02021, United States |
| Company Revenue | $287.4 million in 2020 |
| Key Competitors | McDonald's, Starbucks, Krispy Kreme, Black Bear Diner, Peet's Coffee, The Cheesecake Factory, Brinker, Au Bon Pain, IHOP, Chick-fil-A |
What is Dunkin' Donuts? A Brief History
Dunkin' Donuts is one of the world's biggest franchisors of QSRs, delivering cold and hot coffee and baked pastries to over 3 million people daily. Donuts are the company's specialty, yet they also have a wide variety of drinks, bagels, breakfast sandwiches, and other baked products to choose from. Currently, this famous franchisor is owned by its parent company, Inspire Brands.
Bill Rosenberg founded Dunkin' Donuts in Quincy, Massachusetts, in 1950. At that time, coffee was 10 cents while a donut cost half of the price. Since its founding, the donut company has been supported by loyal customers in the Northeastern United States, where it originated. Soon, a franchise heritage was established, which the company started franchising since then. Five years later, it had grown to more than 100 sites worldwide. In the following years, the donut cooperation has become the second-fastest expanding franchise in the US and Canada. The firm has franchised over 8,500 shops located in 41 states throughout the United States, and the other 3,200 stores are located in 36 countries overseas.
How Does Dunkin' Donuts Work and What Does It Offer 2022?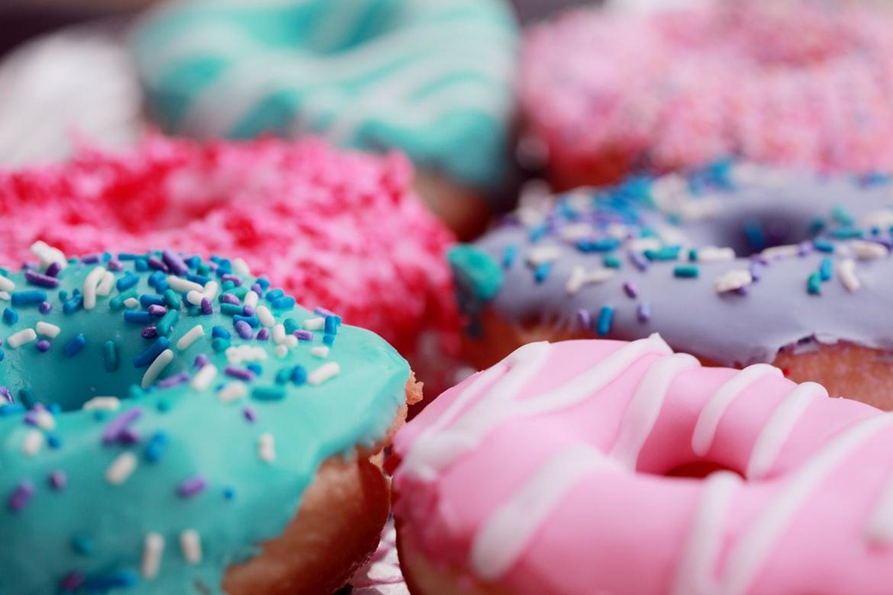 So how exactly does Dunkin' Donuts work 2022?
Dunkin' Donuts has a long procedure for becoming a franchisee. Generally, it could take up to 1 month and a half to accomplish the company's requirement as there are many steps. During this period, they will analyze your applications and business model in order to determine whether or not you are qualified for a franchisee. Moreover, there is still a lot of work to be done as it could take up to 15 months the completion. Throughout this timeframe, building your restaurant and getting your staff ready to work are all essential matters for consideration.
What does Dunkin' Donuts offer to its consumers?
Dunkin' Donuts offers numerous benefits to its franchisees, including a sizable customer base, a well-known brand, a diverse range of market opportunities, and exceptional support staff. A widespread misunderstanding is that in order to own and manage a successful franchise, you must have significant business knowledge (marketing, finance, etc.). This is not the case at all! Many franchisees have little or no business experience or education, yet they still make a profitable income by franchising this brand.
A Sizable Customer Base
Not mentioning the Northeast location where the company reaches out its customers, this donut and coffee company has roughly 3 million customers in and out every single day. On top of that, more than 8 million mobile users are registered in the DD perk programs.
A Well-Known Brand
Dunkin' continues to place a premium on brand recognition, collaborating with JetBlue, Saucony, and Coca-Cola.
A Diverse Range of Market Opportunities
The company offers an estimated 1,000 new stores in the US. While the brand's existing franchisees have booked for the franchisees, the company has significant motives to broaden more stores in the west. In addition, they also predict that 90 percent of the stores will be constructed outside of the Northeast.
An Exceptional Support Staff
Because franchising offers so much assistance to its franchisees, it has become an increasingly popular option. The franchisor provides a staff of seasoned franchising support experts that work with franchisees to help them succeed. In addition, the support workers are operation managers, real estate managers, and field marketers. Each of these people helps with everything from choosing a location to training and managing the company. Furthermore, they also have consultants that help franchisees figure out what works and what does not.
Dunkin' Donuts Business Model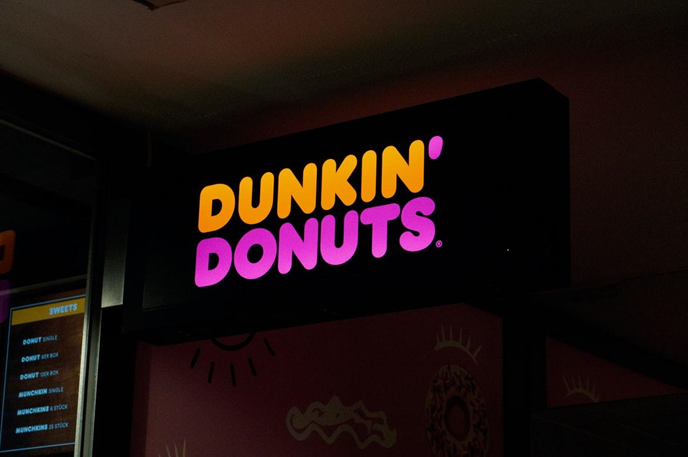 As mentioned earlier, Dunkin's Donuts focus more on franchisees and many other aspects regarding its products and services. The company keeps a close eye on its supply chain, making sure there is always enough coffee, food, and other products while holding very little in stock. This beverage company looks further into customers with fewer specific coffee bean types and supply region criteria. This way, the company has been able to keep overall production costs low.
The firm was the first mover providing a donut-first to a coffee-first approach to its customers. With this strategy, the company is excellent at selling donuts, sandwiches, and other foods, like Baskin-Robbins ice cream, to people who come in because they like coffee and other drinks. Meanwhile, competitors, like Krispy Kreme, have tried to focus on donuts first, which is not very successful. This beverage company, on the other hand, has adapted well to consumer changes and has a sharp strategy for gaining customers and using beverage sales to sell more foods.
In addition, franchising is the most successful business model that the donut company has ever found. It generates more profits with rapid scalability than the other companies that try to earn from direct management. On top of that, working through franchises make this donut company less active on the management while earning more passive incomes.
Dunkin' Donuts Unique Selling Propositions
Having a thorough awareness of the strengths and weaknesses is essential for businesses. The company's strategic heartbeat is an effortless coffee shop that reinforces traditions for customers to refresh and rejuvenate their minds. In other words, Dunkin' Donuts has food and drinks that are quick, fresh, and cheap for people who are busy and have busy lives. A lot of people now want the shops to serve fresher and faster food and service than ever before.
Other than that, marketing strategies and programs are implemented in order to construct lucrative and long-term customer relationships. Thus, the company must figure out how to provide value for its selected market. As a result, the company should make direct contact with its customers in order to build customer relationships.
Selected Market: Standardized coffee offerings with retailers of donuts.
Positioning: Both donuts and coffee must be served in accessible areas and cheap, yet they must be produced with the finest quality.
How Does Dunkin' Donuts Make Money 2022?
Dunkin' Donuts gains most of its revenue through the franchise model. A franchise outlet generates yearly revenues of between $620,000 to $1.3 million, depending on the location. For example, the location can be a standalone restaurant, a shopping mall, or a gas station or grocery store. Moreover, a typical franchise store earns virtually 8 and 12 percent in net earnings. Simultaneously, some franchisees could achieve even higher than this. Although the franchisees could make $1 million in their annual revenue, they would encounter so many hurdles before getting their net profit. Royalties, food, and labor production costs, rentals, loan repays, and other operational expenses are the main expenses that could hurt the franchisees.
Dunkin' Donuts SWOT Analysis 2022
Strengths
The first company to adopt new business strategies: a 'donut first, coffee first' and a 'franchise' model
Establish more than 12,000 stores in the USA and 36 other countries worldwide
Offers consistent, cheap, and fast donuts and beverages servings for more than 50 years
A global franchising company with more than thousands of franchisees under its brand
The organization ensures timely delivery of fresh baked goods and ground coffee to the selected location by managing its supply chain
The giant corporation has over 8 million mobile users and 3 million customer base worldwide.
Weaknesses
There are more than 8,500 outlets located in the US, where the whole company's revenue relies on
Due to a strict control over its franchisees, the company has developed limited outlets than the competitors
Even though the corporate found out its new model of serving donuts and coffee, this traditional bakery and coffee strategy would not work well without other food varieties
The franchisees are required to pay an annual of 5.9% for royalties
To get the franchise, the franchisees must pay up to $90,000 for it.
Threats
Due to the global pandemic crisis, the company has turned down more than 600 outlets in the US, in which their revenue plummeted to $287.4 million in 2020 (the company made $646.09 million in 2019)
Owning franchises must be able to work well with the policies and limitations of the company
As the industry is getting more intensive, franchising may carry some risks due to large competitors, including Burger King, Starbucks, KFC, Domino's and so forth
Since the global pandemic, running food and beverage stores is highly risky because people would no longer want to go to any physical stores. 
Opportunities
.A grocery store offering healthful and fresh farm food might help the company diversify its income sources
Due to the lack of diversity in the company's menu, it has the chance to serve the whole foodservice market. The chain may provide any cuisine for breakfast, lunch, or supper
The company still carries fewer franchise outlets; therefore, they could expand more shops to attract more customers
Expanding more healthier foods in the menu should be implemented to earn more vegetarian customers.