Overview
Tinder's business model is so simple but powerful that the firm has risen to become one of the most rapidly expanding social media and mobile app start-ups of all time. What is better than swipe, get matched, flirt, and go on a date using Tinder?
Following two years of progression, the firm introduced Tinder Plus, which boosted the revenue model even more and disclosed its crucial success to the public. So, let's look at its dating business practice in more detail in this article.
Company Profile
| | |
| --- | --- |
| Company Name | Tinder, Inc. |
| Website | https://tinder.com/ |
| Founded | 2012 |
| Founders | Christopher Gulczynski, Jonathan Badeen, Dinesh Moorjani, Sean Rad, Justin Mateen, and Whitney Wolfe Herd |
| Key People | Renate Nyborg–CEO, Josh Sell–Chief Product Officer, Tom Jacques–Chief Technology Officer, George Felix –Chief Marketing Officer, Jenny McCabe–Chief Communications Officer, Joe Ciesla–Chief Financial Officer |
| Headquarter | West Hollywood, California, United States |
| Company Revenue | 1.4B USD (2020) |
| Key Competitors | Bumble, Instagram, Snap Inc., Hinge and TikTok |
What is Tinder? A Brief History
Tinder is an online community and dating application that is supremely prevalent in North America. This is the location-based social search smartphone application that uses the Facebook connection. It allows users to get matched before they initiate the conversation.
The story started when Sean Rad and Justin Mateen worked together at start-up incubator Hatch Labs to develop a prototype for MatchBox. And the reason that they started this project was that they saw a problem where people were unable to make contact because of a lack of a suitable tool.
Rad observed that a "double opt-in" system could alleviate the anxiety of socializing with outsiders. Following this finding, the concept was dubbed Tinder to correspond with the flame logo developed by future CCO Chris Gulczynski six months after its inception.
After that, a comprehensive marketing campaign was launched, which included the introduction of the app on many college campuses. Surprisingly, the number of daily swipes had climbed to over 1 billion in 2014, resulting in 12 million matches each day. As it turned out, this app was utilized by roughly one in every five people in the United States, according to data from Nielsen. There were 6.7 million paying customers as of Q4 2020.
How Does Tinder Work and What Does it Offer 2022?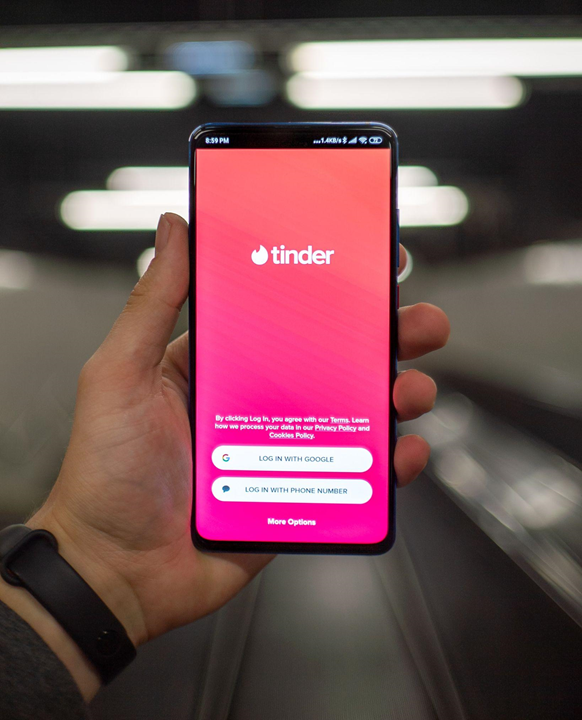 Tinder Business Model acquires prominence amongst users not just as a free version within its introductory package but also as a premium subscription service, such as the Tinder Plus and Tinder Gold editions, as well as a premium subscription service.
The fundamental feature of each version is consistent throughout all frameworks, including:
Facebook is used to import profile pictures, employment and school details, hobbies, and other given information. Users can create a profile by signing up with their Facebook identifications. These profiles are critical in the app's operating system.
The app is a location-based social search program that recommends various people depending on their particular place and preferences.
The swipe is the core value of the app's configuration. There is a list of possible matches depending on the geographic area, their social connections, and their similar interests. The user is prompted to swipe right to like the recommended profile and left to detest it to continue the search process.
Users are paired if they have shown a common interest in one another. It is necessary to have a match to begin a conversation.
The Super Like option was introduced in 2015, and it is available to all users. Users may now Super Like someone rather than swiping right to indicate that they are attracted to them privately. When clicking the super like option, users have a threefold increase in the likelihood of finding a match.
Tinder Business Model 2022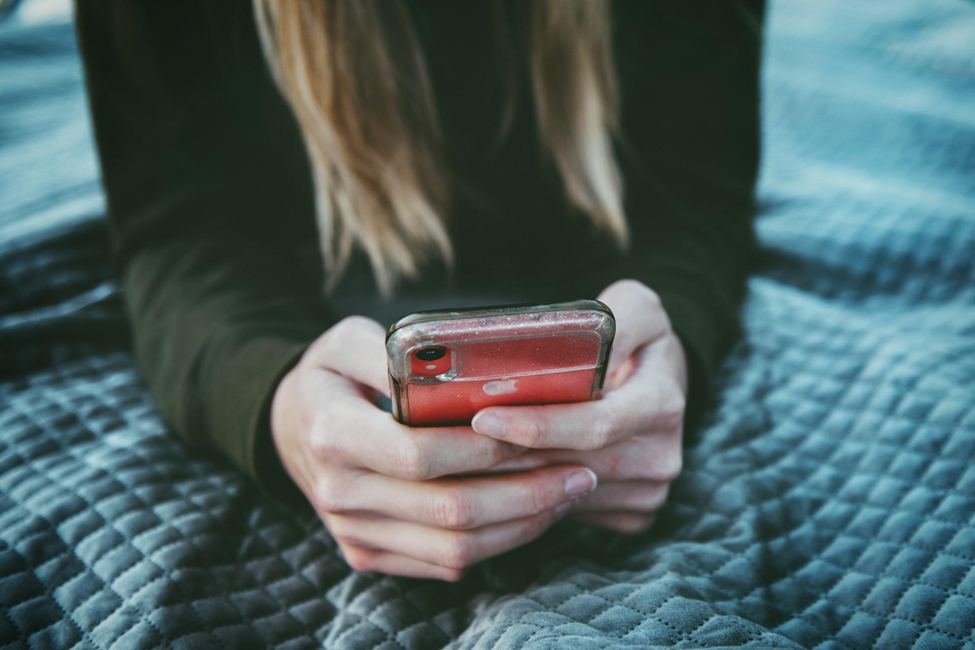 Rather than connecting with people a user already knew, the Tinder Business Model offers users a unique way to interact with peers they would not have met in any other circumstance.
This is a freemium model. Users can swipe endlessly where it seems like they hold a global passport to find a match anywhere in the world. At the same time, users can receive more than one Super Like per day, and the rewind feature is to undo the last swipe and a monthly boost.
This is an extended version of the basic model. It is a paid subscription that enables you to access all functions of Tinder plus. It displays the individuals who have liked you in a grid format, allowing you to like back, ignore, or inspect the user's account without losing time swiping constantly. On top of that, you can view how many likes you have received.
The app has integrated sponsored material or adverts within its regular display, making it looks less intrusive. In most cases, the app uses chatbots for this objective.
Boost elevates the user's profile to the top of the search results. With this, you can get up to 10x more profile views and three times as many matches while enhancing your account visibility.
Tinder Unique Selling Propositions
Tinder offers a unique selling proposition that connects users with people they would not have reached rather than pairing them with people they previously knew. Since this was a new feature in 2013 and 2014, it attracted many new people to join the app cumulatively. For its unusual business and operational approach, the service also received TechCrunch's Crunchie Award for "Best New Start-up of 2013."
How Does Tinder Make Money 2022?
Tinder makes money via the use of a freemium business model. Although the app is free to use, members may pay to access a range of additional connectivity options. For instance, there are many subscription levels. In addition to the free "plan," users have the option of upgrading to one of three paid options as follow:
It is a version that allows you to search for people on the internet. Users receive infinite likes and rewards and five super likes daily for as little as a $9.99 monthly fee.
Users can access all Tinder Plus features with top selections and the opportunity to view who is interested in them for as little as $29.99 monthly.
A newish plan with a monthly price of around $39.99. Platinum members can communicate before getting matched and viewing the desirable likes.
However, suppose the company is implementing a beta-testing for its new features. In that case, the price levels for each plan will vary based on the exact location and demand in which it operates. Like different subscription services, paying six-monthly or yearly results in a lower price than paying monthly or quarterly. Taking Tinder Plus as a means, if you pay yearly, the cost of the monthly plan drops from $9.99 to $4.17.
Prices are also determined by the customer's age, which has sparked some debate. Users beyond the age of 30 are often charged much more for the same service as those under 30. Meanwhile, the price is also influenced by the geographic area and sexual preference of each customer's behaviour.
The company claims that its evolving pricing model enables more budget-conscious younger users to obtain paid subscriptions without incurring extra costs. Users who want special features but do not want to commit to a subscription may pay for premium services on an as-needed basis, including:
Boosts to increase the visibility of the user's profile.
Super Likes to add extra social signals of a profile's acceptance.
Tinder SWOT Analysis 2022
Strengths
There is now a big market for dating solutions for many people. Tinder is a pioneering mobile app focusing on dating services and communication opportunities. The firm created a solution that became a relatively successful model among users.
This app tries to expand its provision to strengthen its market dominance. Moreover, the app diversification allows more extensive access to the client base and explores new distribution channels. Besides, the corporation may gather information about users from social media such as Facebook to gather data and produce the best possible match for people who pick this service. The data obtained by the firm is critical since it maximizes client happiness and improves the company's portfolio.
Most importantly, the platform is inexpensive and straightforward for the typical user. Such user-friendliness draws many users, making the firm a world-famous tool.
Weaknesses
One of Tinder's primary flaws is the vulnerability of information about its users. Even while the corporation makes every effort to protect users' privacy, there is still the risk of revealed data.
The dilemma of users' inadequate knowledge about one another increases exploitative and unpleasant user behavior. As such, the inappropriate behavior of certain users may have a severe influence on the company's reputation and even increase the possibility of litigation brought by consumers who this app has invaded.
The firm also confronts the issue of gathering information about users to assist them in making better matches, but this may be not easy at times since other online communities and users prefer to safeguard their credentials from third-party access.
Opportunities
Given the recognition of its finest platform, the extensive usage of mobile apps and other offerings, the firm could establish a promising position in the market and obtain a strong grip on dating services. On top of that, the corporation can strengthen its position and broaden its target market in other services and industries through its diverse merchandise.
Furthermore, the app can enhance people's personal lives by facilitating more advanced tools to build a better engagement experience. This accomplishment will assist in enhancing the company's business image and identity.
Threats
The main threat that the app currently faces is tough competition, which is only becoming more robust. The popularity of dating services and the advent of new mobile applications endangers the platform's standing.
For better or worse, users always attempt and utilize new apps that undermine Tinder's competitive position in the market. More than anything, a new technology revolution may increase the risk of new competitors emerging and substitutes, which may replace or force the firm out of the market.
Modern inventions may put this application and the company's services at a loss against firms that employ newer, more sophisticated technologies that may spring up in the coming years.