Overview
Snapchat is one of the most widespread social networks globally, particularly in North America and Europe. Located in Pacific Palisades, California, United States, founded in 2011 by co-founder Evan Spiegel, Bobby Murphy, and Riggie Brown.
The business earns most of its revenue from advertising and makes a minor portion from Spectacles. Spectacles are the only physical product of Snapchat. They are the glasses built to connect to its app, letting the users snap pictures and videos easily.
Company Profile
​​
| | |
| --- | --- |
| Company Name | Snap Inc. |
| Website | www.snapchat.com |
| Founded | 2011 |
| Founders | Evan Spiegel, Bobby Murphy, Riggie Brown |
| Key People | Bobby Murphy– Chief Technology Officer; Michael Shields– Vice President of Sales and Marketing; Jim Slezak– Senior Director, Product Engineering; Sebastian Gil– Engineering Manager Emily Twomey– Senior Account Director |
| Headquarter | Pacific Palisades, California, United States |
| Company Revenue | 2.5 Billion USD |
| Key Competitors | WhatsApp, Facebook, Instagram, Twitter |
What is Snapchat? A Brief History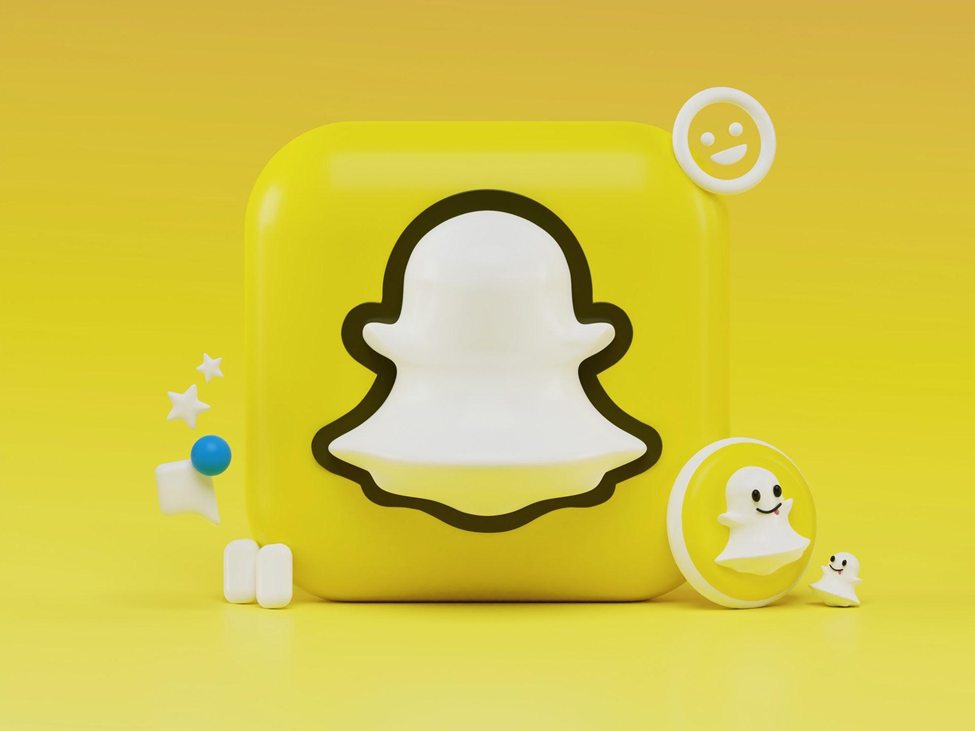 Snapchat is a social network app that lets people connect by sharing photos, videos, and chat. The app's primary concept is about snapping. For every picture, video, or message you send, it displays to the receiver for a limited time only before it disappears. The short-lived existence was intended to promote an instant and involving interaction. This app is compatible with both iOS and Android devices.
The company was initially named Picaboo, which is a picture messaging app available on iOS only. After months, it was rebranded as Snapchat when more features were launched. Over the years, the application underwent significant changes, including smart filters, video messaging, and stories, which quickly made the firm a huge spike.
In 2013, Evan Speigel, Snapchat CEO, turned down a $3B offer from Facebook. Flashing back, Facebook acquired Instagram for $1B in 2012. The truth is Facebook always attempts to buy the startup competitors. That is why Facebook tried to buy this Snapchat again in 2016.
Fortunately, the enterprise manifested that it made the right decision. From 2014, there were roughly 50M users per year. No wonder the application quickly rose in popularity among millennials.
In September 2016, the corporation was eventually changed to Snap, Inc. In March 2017, it went public and issued a share at $17 price. This proposition made Snapchat the top U.S tech IPO, more than Alibaba once used to acquire $25B in 2014.
As soon as its IPO was released, its stock valuation experienced an increment of 44%, approximately over $33B. This number was appealing to many investors. The organization offered 200M shares, presenting more than 10% of the total trading volume on the New York Stock Exchange.
How Does Snapchat Work and What Does it Offer?
Snapchat was originally designed for private photo sharing. However, you can use this app to send short videos, live video chat, messaging, create Bitmoji avatars that look like cartoons, and share a running story with your followers.
Snap Inc. (SNAP) is now a giant social-networking platform. It describes itself as a camera business that generates a substantial amount of income from selling advertising space. Indeed, the company's flagship product is a camera app that allows users to chat with their family and friends, share photos or videos, and connect with them.
Nevertheless, Snap is facing major competitors concentrated on engaging mobile advertisement. This contains cutting-edge tech companies that use digital programs and conventional media companies that use television, radio, and printings.
Snapchat Business Model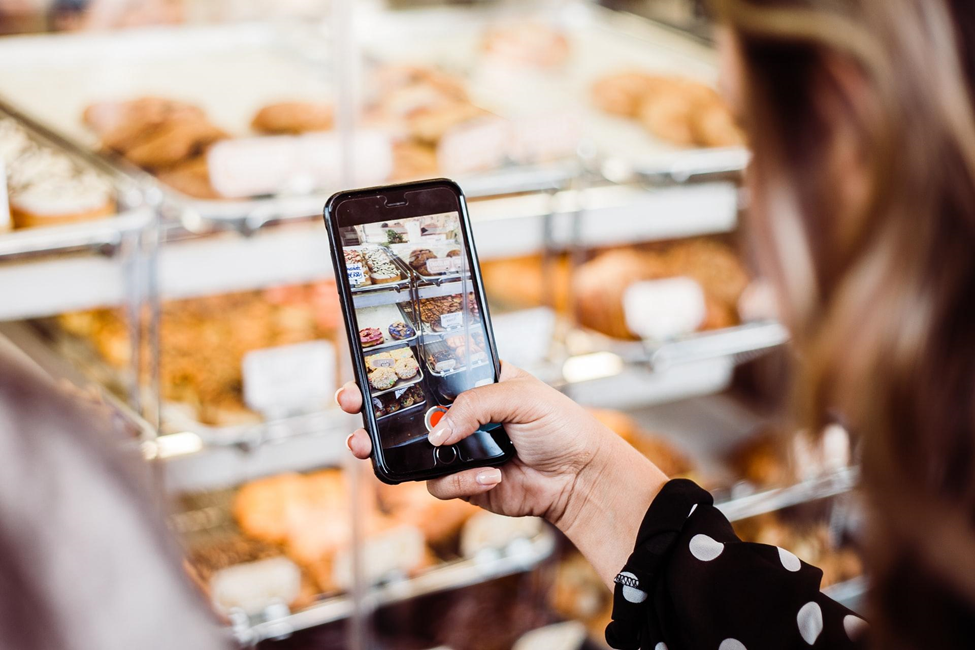 Snap Inc. is known as a "camera business," Its business model is multi-sided and based entirely on a smartphone camera app. The business believes that the ultimate gateway to improve people's life and communication is through the invention of the camera.
One thing is for sure, and the camera contributes to human advancement by allowing people to express their thoughts, have fun, live in the moment, and learn about the world through their camera lens.
Snapchat is specifically designed for its short-life content that will disappear within 24 hours. This unique feature sets up the company to surpass the competitors. Sooner or later, such a concept has been clichéd by other social media platforms.
For this reason, we can see that this initiative has been a triggering function for the social network. The firm is now facing big players like WhatsApp, Facebook, Twitter, and Instagram.
Snapchat Unique Selling Propositions
Most social media sites like Instagram and Facebook business models have a core value to keep users' photos that friends and followers can access at any time.
Snapchat, however, grew differently. It offers a special tool that lets users share photos and videos conveniently. The app's "philosophy," as it claims on its official website, is about "living the moment" because it deems that every moment will fade. Therefore, people should cherish it.
The idea of living in the moment was a great fit for teenagers and youngsters. It also approved privacy, avoiding parental observation since their parents can mostly access them via Facebook and Instagram.
That being the case, this fresh feature was the firm's unique selling proposition over its rivals. If you take a closer look at the customer segments, here are their value propositions:
Users: It is a mobile-friendly app used for constant interaction, letting users deliver a message via photos and videos. Every moment, users can enjoy the filters and editions effortlessly. They don't have to worry about their appearances because the posts will soon vanish. While having fun, users can also learn more about other people from different places.
Advertisers: It is a popular platform among teenagers aged 13-24. It provides creative tools that permit users to interact with brands and ads without being noticed. Users will also be less likely to feel "invaded" and may not even notice. Businesses can use the self-serving tools to create their ads. There are also e-commerce tools available and APIs that allow for integrations.
How Does Snapchat Make Money?
Snapchat is a free app. However, the app enhances users' engagement and attracts advertisers for Snap Ads or Sponsored Creative Tools. Snap claims that its advertisers can reach up to 218,000,000 daily active users per day when users spend an average of 30 minutes each day on the app.
The price varies depending on the specific campaign, objective, and duration. Advertisers can prepare a budget with a minimum daily spend of $5. All will be charged on a CPM basis (cost per 1,000 impressions) based on their campaign strategy.
Snap Inc. generates almost all of its revenue from advertisements. This represents 98% of total Snap Inc.'s $1.7B revenue earned in 2019. The remaining 2% is from Spectacles. North America accounts for almost 60% of its revenue, 18% from Europe, while the remaining revenue streams come from everywhere.
Snapchat SWOT Analysis
Strengths
The firm's user base presently stands at 166M, with an annual growth rate of 36%. This number is expected to increase twice in the next three years.
With its unique software, it can delete messages within a period, which is quite different from other messaging apps. This is a competitive advantage for its target audience. Although the feature was initially controversial, it has been favored by many.
The platform uses more visuals than its competitors. Such visual stimuli are more powerful than text messages, and they have been shown to increase better customer engagement.
The app offers more privacy through its self-deletion function. This is a major advantage for its target audience. Also, messages are kept short, so they don't get lost or stolen later.
Weaknesses
In 2012, the firm issued a failed IPO because the stocks were incredibly undervalued, destroying the good image it had built.
The company was attempting to broaden its provisions into several areas, many of which did not work and caused it to lose lots of money. One of them is its spectacles.
The activities of users are tremendously fluctuating, and the number of daily active users has dropped dramatically.
A lot of users started to compare Snapchat with other instant message alternatives about their services. For example, Whatsapp has more to provide regarding features. This is the reason why this application has not been included in the top list of chat services.
Threats
Snapchat faces threats from both new and experienced competitors, including Twitter, Facebook, Whatsapp, Instagram, and Twitter.
The technology for instant messaging has been evolving each day, and navigating through this creation could be overwhelming.
There are restrictions on countries such as Dubai, Qatar, UAE, Korea, and Libya. The platform placed an interdiction on VoIP, which could cut down on their growth potential.
The level of satisfaction that customers get from using instant messaging depends on the speed within the area, which results in some problems with service in certain regions.
Opportunities
Snapchat and smartphones go hand in hand. It permits users to snap pictures quickly and share them easily. The rise of smartphones and technology made the apps more extensive. This presents a business's prospect to expand its operations in other countries.
The new era of businesses in information technology promotes the idea of working remotely. Their dependence on instantaneous messaging tools for interaction is in high demand.
Privacy is a growing concern in a time when threats such as data theft are on the rise. So, privacy has become a must in instant message services. This app comes with many features that safeguard higher security protection.