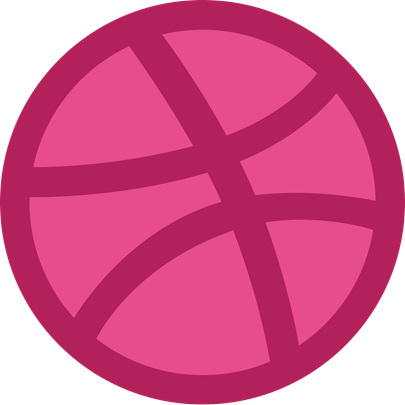 Overview
Dribbble is one of the leading design platforms that acts as an ecosystem and aims to share creatives and designs inspiration to designers from all over the world. On top of that, the creatives or designers have the opportunities to show off their works and get public feedback for improvement; therefore, they can earn more trust to reach prospective clients. Not only that, with a reliable portfolio, an independent designer can seek freelancing projects that allow her/him to make more income streams.
Company Profile
| | |
| --- | --- |
| Company Name | Dribbble Holdings Ltd. |
| Website | https://dribbble.com/ |
| Founded | July, 2009 |
| Founders | Shaurya Rawat – Founder, Sebastián Martínez – Co-Founder & Chief Experience Designer |
| Key People | Zack Onisko – CEO, Brandon Green – Chief Financial Officer, Chloe Oddleifson – VP of Operations, Alayna Burton – Operation Manager, Fawaz Zakir – Partnership Manager, Juilee Mahimkar – Senior Illustrator & Team Manager, Marlee Silverstein – Community Manager, Michael Sacca – EVP & General Manager, Ian Ehlert – Software Developer |
| Headquarter | California, United States |
| Company Revenue | $61 million |
| Key Competitors | Fiverr, Upwork, Freelancer, Toptal, Truelancer |
What is Dribbble? A Brief History
Dribbble is a digital platform that brings professional designers with various designing skills around the world. Moreover, the designers can share or get contracted for specific projects within the community by connecting with other designing works. From UI illustration, typography, animation, and many other artistic impressions, the designers can easily do many of these things on the platform.
Founded in 2009, the company was established to be the center of the online community for designers and creatives. For this reason, the company's name metaphorically means creating ideas and sharing them.
In the early days, new prospects who wished to take part in the platform required public invitations. A few years later, the company launched a few more features to meet the demands of its users. According to Techcrunch, the company became more successful and grew drastically, reaching 12 million active users and over 6 million website viewers as of 30th April 2020.
How Does Dribbble Work and What Does it Offer?
So how exactly does Dribbble work?
Dribbble is a community platform where all designers can find inspirational creatives, show off their designing skills for credits, sell the design products or post-design-related projects.
Not only that, the platform even gives big opportunities for other design companies and agencies to employ potential and professional designers from other countries by browsing through individual job postings.
Additionally, the partnership with Creative Market boosts up potential job offerings and design sales among the Dribbble community.
It is because the channel allows the pro subscription participants within the community to sell their designing products on a marketplace.  
What does Dribbble offer to its consumers?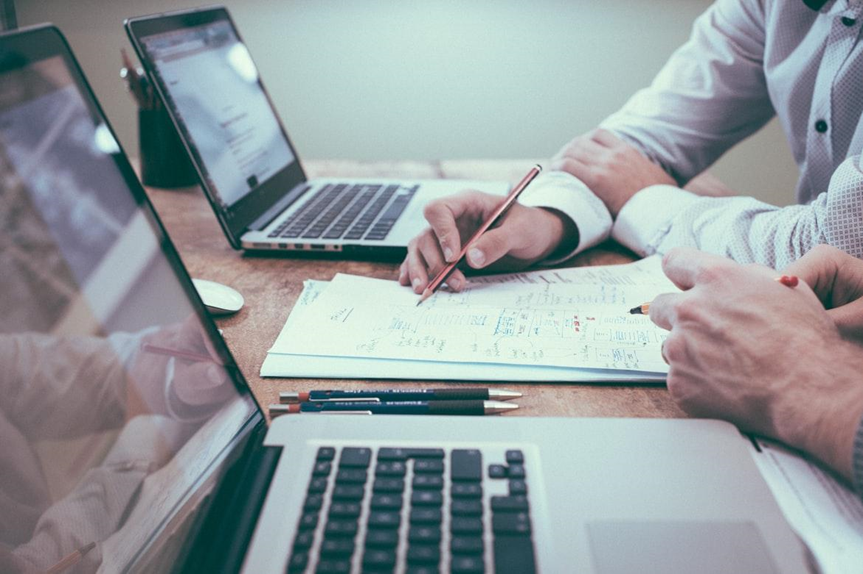 Dribbble offers a wide range of useful utilities in the field of designing. Initially, as an independent designer, the platform allows you to display your work design publicly so that you can attract potential customers.
Furthermore, if the design work is unique and attractive, it can also inspire the whole community. Secondly, designing companies can take part in the community to seek for more prospective clients. On top of that, those corporates can also hire professional designers with powerful designing skills on the platform.
Dribbble Business Model
Dribbble has been able to broaden its marketing plan to help boost its products and services in many ways. A business model is a key strategy for making the company profitable and staying financially independent from outside investment. Specifically, the company adopts a few important strategies, such as job listings, teams, and pro subscriptions.
Go Pro: By subscribing on a monthly basis, designers or creatives can boost up their profile skills, get hired easily, get an email regarding the latest freelance projects, sell goods, create Pitch videos, and other useful features.
Job Listing: Moreover, job listing also plays an essential role in making the company successful. Since a hundred thousand users search on the website monthly, the company's website traffic is big enough for other corporates to hire professional designers or for designers to seek job opportunities in vice-versa. Therefore, this kind of ecosystem helps the design-related work to become easily accessible.
Team: To be successful in a design project, one must have good teamwork. For this matter, the platform allows a design corporation to form a team on a specific project so that it can attract professional designers or other creatives. Hence, when each person can share feedback to each other, it will result in positive outcomes.
Dribbble Unique Selling Propositions
The creative Market partnership is Dribbble's most successful marketing strategy that attracts additional 6 million monthly users after launching.
This unique strategy enables creatives and designers to bring their design assets to sell on the Creative marketplace, in which there are thousands of potential customers. Furthermore, this channel helps other agencies and companies show off their products to other possible clients. Therefore, it develops a great value to the design community in vice-versa. 
How Does Dribbble Make Money?
Pro Subscriptions
Users can use the platform for basic design utility without paying a single penny. However, the company offers monthly and yearly subscriptions to those who are in need of premium features. For Pro subscriptions, the users have to pay 12$ per month.
The package includes several features, such as profile update, promoting design products, creating a portfolio, and multishot and video. Additionally, if users choose to pay on a yearly basis, they will have a 56% discount which is 5$ per month on average.
Pro Business Subscriptions
Other than that, more features are included in the Pro Business package as it is mostly subscribed by professional designers, freelancers, or corporates. Moreover, users will pay 20$ for a monthly subscription or 15$ per month for a yearly package.
The users will receive daily freelancing newsletters from the subscriptions, create team profiles, make Pitch videos for their portfolio, and many other interesting features.
Teams
For agencies or groups that use a Pro-Business subscription have a chance to promote their own products and services on the website.
On top of that, there is also an additional Team feature that enables individuals to post the design work of their groups so as to get faster feedback. Therefore, it improves the overall work quality to satisfy the clients.
Ad Sales
Dribbble inspires designers and creatives with relevant designing and developing tools. Therefore, with the right products and inspirational concepts, it allows the company to generate an increase in sales.
Job Listings
Designers can seek freelancing projects and get occupied in designing jobs simultaneously by using the platform.
Merchandising
The company is going to establish the merchandising feature, in which designers can purchase designing gears and tools for their projects.
Dribbble SWOT Analysis
Strengths
The leading online platform where designers can post the design work or find the work 
The platform allows a designer to establish an individual freelancing project
Cooperate can find, contact, and hire designers on a designer search feature
An individual can show off his/her design skills by posting a job opening on the platform for free
Designers can find many inspired designs and creative artworks in the community, including animation, branding, illustration, web design, prototype, print, product design, and many more
6 million users with over 3 million users using a pro-subscription
The platform has acquired 4 companies, including Creative Market, Ripple, Balllin', and Crew in which all these entities served the best complementary resources and added value on Dribbble.
Has been recognized as one of the best UX design startups and innovation among 101 Best California UX Design Startups. 
The corporate can still survive and be profitable, although having no outside funding investors.
Awesome community to connect with professional designers that allow you to get a deeper understanding of their portfolios.
Weaknesses
Although the company had introduced the availability of the Google Play Store, Dribbble's mobile apps announced shut down in the App Store or Google Play as of January 29, 2021, due to difficulty in maintenance and seeking for better improvement for users.
The price package could be slightly higher than other alternative tools.
For free users, there are certain restrictions, for example, the photo selections on Dribbble are limited because you cannot submit multiple images per post.
Threats
Although the company is profitable without funding, scaling up for a long-term run should be considered
Greater forces of big competitor are high where other freelancing platforms such as Fiverr and Upwork have taken up the majority of market share in the design industry
Without mobile apps, it seems the company has lower competitive advantages compared to its pioneer rivalries.
Opportunities
The platform should reach out to more users by boosting more marketing and ads.
The opportunity for partnership between the company and its latest acquisition with Creative Market will become a greater force to serve the best interests for the design industry.
The report shows that U.S. labor forces who work full-time remotely earn higher financial deals (38%) than on-site workers (23%), which means they can earn greater than 75K USD. Therefore, working remotely, especially via online freelancing platforms, can allow them to manage their schedule and achieve a better work-life balance.
Higher than 38% of answerers in a survey are planning to recruit more product and graphic designers in their entities this year, and this allows you to see the demand size in the whole design community.