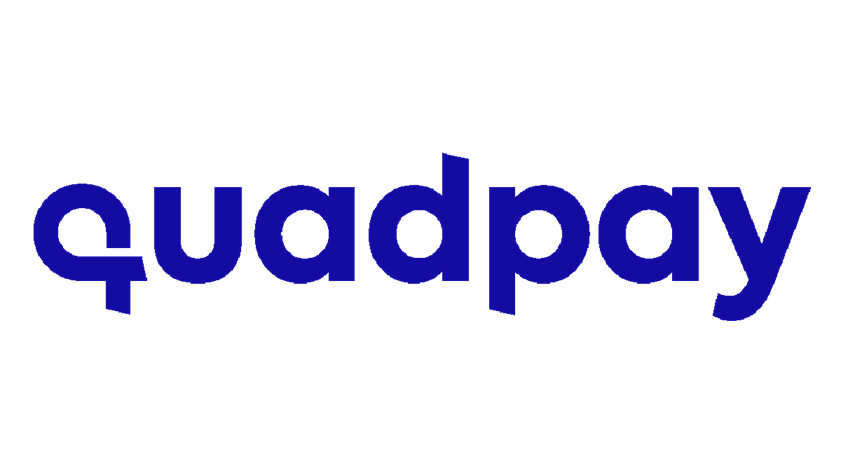 Overview:
Chances are you want to buy something, but the amount surpasses your wallet. You could either use a credit card and pay off the bill over time or use cash.
What if you find a better replacement where you don't have to pay a high-interest rate or reduce your credit limit?
Quadpay offers the 'Buy Now, Pay Later (BNPL)' service, which allows you to pay for products in four convenient payments. But how can it make money while providing such a simple option?
Company Profile
| | |
| --- | --- |
| Company Name | Quadpay, Inc. |
| Website | https://zip.co/us |
| Founded | 2017 |
| Founders | Adam Ezra and Brad Lindenberg |
| Key People | Brad Lindenberg – Co-Founder and Co-CEO, Kaustav Das – Chief Risk and Analytics Officer, Saad Khatri – Chief Product Officer, Amanda Jardine – Director, Acquisition Marketing, Indrani Goswami – Director of Analytics |
| Headquarter | New York, New York, United States |
| Company Revenue | $23.4M (2020) |
| Key Competitors | Klarna, Affirm, Afterpay, Sezzle, Uplift. |
What is Quadpay? A Brief History
Quadpay is an American fintech company that provides "Buy Now Pay Later" (BNPL) services to the US market.
It was launched in 2017 by Adam Ezra and Brad Lindenberg. Before creating the company, both founders were CEOs of other financial services.
Consumers may use the application to fund their shopping from partnering shops by taking out point-of-sale loans.
After financing the transaction, customers can refund the pending balance in four simple installments without interest.
The firm had its robust year in 2020 as more customers began purchasing online.
Therefore, the company noticed an increase in demand for its lending services due to the quarantines imposed by governments across the United States and the United Kingdom.
As Quadpay gained popularity in the industry, more merchants joined the platform to access the site's customer base. The startup could run onboard numerous high-profile brands, like Nike and GameStop.
In June 2020, Zip acquired Quadpay for $269 million.
How Does Quadpay and What Does it Offer?
Quadpay collaborates with some of the most well-known retail companies in the United States, including Apple, Lululemon, AOS, Nike, Forever 21, VANS, Walmart, Poshmark, and many more.
It is easy and simple to use the service. Customers begin by registering for the platform and creating a new account. The firm does a minor credit check on your identification to ensure that you are the one requesting the facility.
After acceptance, you might use your Quadpay account to credit minor expenditures to a certain amount set by the firm's requirement.
Transactions can be made directly through the app, a partnered store, or a browser plugin. When making an online purchase, the user picks Quadpay as their preferred payment method.
The customer must pay four repayments for subsequent loan acceptance, the first due at checkout and the three following installments two weeks apart.
Delayed installments are rolled over to the following payment amount, and all installment amounts are equivalent.
If the account owner refuses to make payment on time, the company will suspend their membership until the debit clears.
Delayed or non-payments could make the user's future accounts get refused by the platform.
Quadpay Business Model

Quadpay's business model about "Buy Now, Pay Later." The firm can be accessed via its mobile app, website, or browser extension.
To begin using the application, you must first register with it. Simply go to the company's app and pick the registration option. The app will undertake superficial credit checks by asking for some personal information.
After completing the registration, you can begin purchasing.
Therefore, whenever you want to buy things from a partnering store, choose Quadpay as your chosen payment method.
The shopper can pay for things in four easy payments. First, buyers deposit 25% of the entire amount; then, the remainder is paid in three interest-free installments over six weeks.
In addition, the firm will restrict customers from being late with their payments and prevent them from making additional purchases until their debts are settled.
Quadpay Unique Selling Propositions
The entity always does whatever it takes to expand its user base and merchant network. For instance, the company released its Google Chrome extension in late 2020.
When buying online via the browser, a "Pay with Quadpay" button is produced for each online transaction, regardless of whether the retailer is the company's affiliate or not.
The organization intends to broaden its service offering to include other consumer credit choices. Besides, the business has expressed interest in joining the consumer banking market.
Quadpay is one of the market leaders in the United States. Its main competitors are other BNPLs like Afterpay, Affirm, Sezzle, and Klarna.
How Does Quadpay Make Money?
Quadpay makes money through merchant fees, convenience fees, late payment costs, and interchange fees.
Merchant Fees
The firm's main income comes from merchant fees for transactions completed through its customer base. The organization obtains a certain percentage of the sale every time a client takes out a loan.
Apparently, the platform does not publish its transaction costs. We presume they are in line with industry alternatives, ranging from 2% to 4% per transaction. A flat-rate transaction of a $0.30 charge on each sale is also an option.
The firm demonstrates that using its payment method may improve a retailer's orders by up to 20% month over month.
Convenience Fees
On their loans, customers pay convenience fees, with a maximum price of $1 for each payment. So, if you pay in four installments, you will incur costs of $1 each, for a total of $4.
Late Payment Fees
Quadpay also derives a sizable portion of its revenue from late payments. Customers will be charged a $7 late fee if they fail to make a payment on time.
The platform does not report to credit bureaus; therefore, missing a payment will not affect your credit score.
However, it does not disclose positive payment, leaving you with a little enticement to pay on time rather than avoiding the overdue cost.
Interchange Fees
In 2019, Quadpay released a Visa-backed debit card for users. Every time a consumer swipes their card to make a transaction, the corporation earns an interchange fee.
But, the customer does not pay this cost; the retailer does. Interchange fees are typically less than 1%, and the organization divides transactional expenses with Visa.
Quadpay SWOT Analysis 2022
Let's conduct a SWOT Analysis to analyze the company's situation. This analysis identifies Quadpay's strengths, weaknesses, opportunities, and threats.
Strengths
Quick and easy access to finance the purchases over time
A diverse choice of retail partners.
No need for good credit or a high credit score to qualify
No serious credit check when you apply. Therefore users won't have to worry about harming their credit score.
No interest costs, commissions, or account fees, allowing customers to keep more of their own money.
Automated repayments and reminders to avoid missing payments and incurring late fees.
If the users want to keep collecting rewards points, users can fund their accounts by using a Visa-backed card.
Weaknesses
Delayed or no payments result in penalties.
Late fees are levied for missing payments, which may quickly pile up if the users are not attentive.
Not ideal for major purchases.
Good credit activity is not reported to credit agencies. Therefore, the users' credit scores will not rise.
Quadpay may record outstanding debts and cancellations to credit bureaus.
Payments might be difficult to trace.
No incentives or cashback is received on transactions.
Opportunities
Customers today tend to test new items in the market, owing to increased disposable incomes, easy access to information, and rapid adoption of technical products. The company must closely watch broader movements in the consumer financial services market and broader trends in the financial sector.
Collaboration with local players may also create the potential for expansion in foreign markets. Local players have a local experience, but the firm has global procedures and execution competence.
Rapid technical advancements and innovations increase industrial productivity, allowing suppliers to create a diverse range of products and services. This can considerably assist the platform is expanding into related goods.
A cheaper inflation rate increases market stability and allows Quadpay clients to obtain loans at a lower interest rate.
Threats
The rising commoditization of products in the financial business is the most significant problem for Quadpay and other participants in the market.
One of the most significant risks associated with a partnership with local businesses in the international market for the platform is the risk of losing intellectual property rights.
Legal procedures have grown expensive and time-consuming, particularly in the United States. It can result in Quadpay making less investment in emerging regions, leading to slower development.
As the baby boomers begin to retire, the next generation will find it difficult to replace their spending power. The entity may see better earnings in the near term due to this, but margins may be reduced in the long run since young people are less brand loyal and more open to experimenting.
As the financial industry's new product launch periods shorten, now is a good time to buy. It has increased the competitive demands on players such as Quadpay.
The enormous number of customers might lead the company to hardly adapt to the demands of the narrow sectors that disruptors are entering the industry.