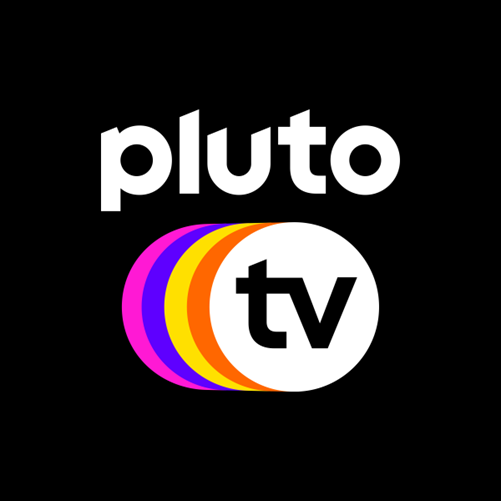 Overview
Pluto TV is a free streaming technology that provides on-demand video material and live tv. The platform earns money by displaying adverts inside the streaming content when moving between stations. It was founded in 2014 and has grown to become the dominant streaming platform. 
Company Profile
| | |
| --- | --- |
| Company Name | Pluto, Inc. |
| Website | https://corporate.pluto.tv/ |
| Founded | 2013 |
| Founders | Ilya Pozin, Tom Ryan |
| Key People | Erica Lee – Chief Operating Officer, Adrian Chiu – Vice President of Product, Laurent-Philippe Gros – Co-Founder & Head of Engineering, Stephen Shelton – Vice President of Business Intelligence, Ulysses Davalos – Director, Advertising Monetization |
| Headquarter | Los Angeles, California, United States |
| Company Revenue | $ 1Billion |
| Key Competitors | Crackle, Xumo TV, Hoopla, Kanopy |
What is Pluto TV? A Brief History
Pluto TV is a tv streaming platform and advertiser-supported video-on-demand (AVOD) service, provider.
This multi-stakeholder company employs digital linear channels to enhance the visual experience to outrank traditional TV content.
Viacom acquired Pluto TV for $340 million in 2019. Therefore, this company is managed and controlled by ViacomCBS Streaming.
The streaming giant has grown to a $1 billion-a-year enterprise a year ahead of plan. This company gives free service in over 25 countries and has million active users each month.
Ilya Pozin, Nick Grouf, and Tom Ryan co-founded the business in 2014, and it is located in California, the United States, and sections of Latin America and Europe.
Pluto has hundreds of live channels, proven to be a crucial component in its rising traction with advertisers and viewers. The channels provided are selected versions of what is available for free through the standard paid-TV package.
How Does Pluto TV Work and What Does it Offer?
Pluto TV is a free online television service that provides access to more than 100 live channels, including many original productions.
As a result of its collaboration with major film production, television networks, digital media firms, and publishers also enables fast access to on-demand movies.
Millions of people can access every monthly premium television show, news report, film, trendy digital series, and publication.
With its headquarters in Los Angeles, this streaming service is the top free platform that can be used on the Internet and other web devices.
This TV's licenses come in handy for the video streaming service to deliver programming straight from content suppliers.
Pluto TV has collaborated with 170 content providers and offers 250+ channels and 100,000 hours of original programming as of March 2020.
During the third quarter of 2021, the TV had more than 52 million monthly active users globally.
Pluto TV Business Model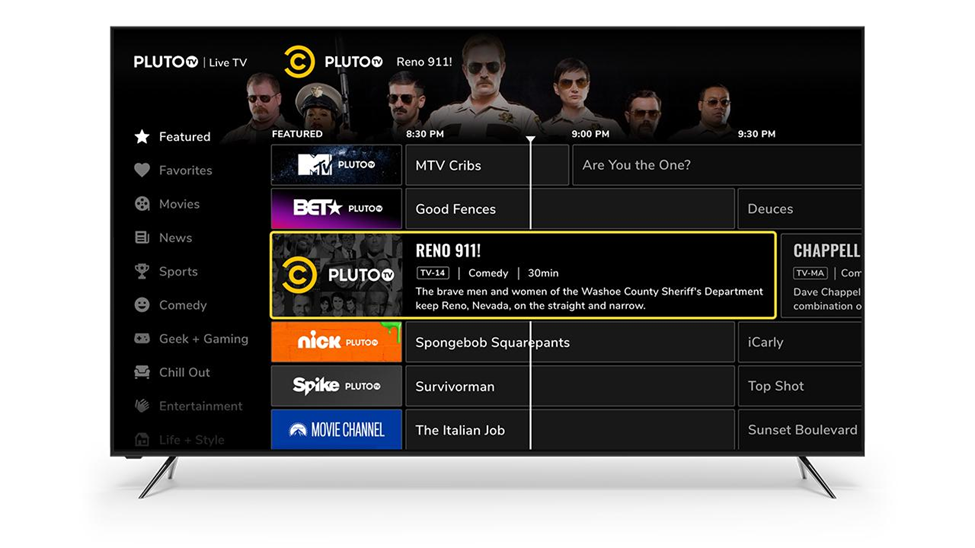 Pluto TV is an AVoD provider that began operations in the United States. Only a few countries in Latin America and Europe have access to the streaming television service.
No monthly fee is required to use the streaming platform because it provides all its broadcasting material for free. But regardless of all that, to access a cable-like experience, customers must first sign up for the subscription service.
Pluto TV serves its ad-supported programming through partnerships with more than 200 premium content providers, including Bloomberg, CNN, MTV, and Lionsgate.
Live sports, movies, and television series are just a few of the many options available on the streaming platform. There are more than 100,000 hours of free television programs available to viewers.
To attract more client base with the advanced experience they desire, the TV constantly adds new content to its library. After a successful launch in France, the AVoD platform has recently opened in Italy, with roughly 40 channels. 
Pluto TV Unique Selling Propositions
Compared to other well-known streaming services, Pluto TV has a better impression in today's fast-growing industry. This firm might be the finest replacement for cable because it gives you access to many of the shows you'd find on traditional broadcast and cable networks.
The TV is broken into several categories, including as
Featured,
Entertainment,
Movies,
Sports,
Comedy,
Kids.
The fact is these TV channels aren't the ones you'd get in a satellite or cable bundle. As a result, news subscribers may now discover new sources of information on networks such as CBS News, NBC, CNN, and many others.
In place of a live feed from the network, they show handpicked, pre-recorded content. Pluto TV 007 was just added to the OTT platform.
Pluto TV Pranks and British Comedy Channels are also available to Pluto viewers. Movies on the streaming platform include anything from '80s Rewind and Black Cinema to genres like Sci-Fi and Fantasy.
How Does Pluto TV Make Money?
Pluto TV makes money from adverts presented to viewers anytime in between segments of programming they are watching.
The commercial duration is largely determined by the type of ad and the medium it is distributed.
There are 30-60 seconds between switching channels. However, movies and other substantial content can run up to 3 minutes.
If a user sees an ad, Pluto gets the money, subsequently distributing it to other content providers.
The TV's agreement with the corporation determines the real revenue sharing. According to YouTube's terms of service, the site retains 45% of all money generated by producers.
The implication is that advertising on Pluto TV offers its advertising partners improved visibility into their spending, making it easier to track their yield on investment.
Pluto TV SWOT Analysis
SWOT Analysis stands for – Strengths, Weaknesses, Opportunities, and Threats that Pluto TV encounters both internally and in the macro-environment it operates.
Strengths
Pluto TV is a renowned brand in the TV streaming industry. Customers searching for solutions from the company in digital transformation, the Internet, and pricing allied industries are drawn to this firm with strong brand awareness.
The firm has a solid network of suppliers and other relevant parties since it is an established player in the market. By utilizing the capabilities of its suppliers and partners in the supply chain, the business could seamlessly enhance its product portfolios.
Its product and brand range allow it to target different streaming market sectors simultaneously. Because of this, the platform could diversify its income and profit sources.
Weaknesses
The business has incorporated technology into its backend operations, but it has not been able to harness the potential of technology in its front-end processes.
Although the corporation has many patents and intellectual property rights, its business model is simple to replicate. In the business in which Pluto Tv works, intellectual property rights are extremely difficult to enforce. Intellectual property rights are useful in preventing same-size competition, but it isn't easy to prevent start-ups from disrupting industries at various levels.
Even though demand for Pluto's TV goods has not decreased, there is a growing sense of discontent among the firm's consumers. It is evident in the feedback received on numerous online review sites. The company should concentrate its efforts on areas where it can improve the customer's purchase and post-buy interactions.
Opportunities
Pluto TV can look at complementary sectors such as technological change, the online world, and sales prices to enhance market expansion, particularly by broadening the functionality of existing products and services.
According to the company, the rise of artificial intelligence (AI) and machine learning is altering the technological landscape in which the business operates. The streaming application may benefit from these advancements by increasing efficiency, cutting costs, and revolutionizing business operations.
Due to intensive globalization, there are now more opportunities on the worldwide stage. The entity is in a strong position to capitalize on these prospects and expand its market share. Growth in the overseas market may also assist the organization in risk diversification by reducing the company's reliance on the local market for income generation.
Because of this tendency, the organization may limit the number of product and service offerings available and concentrate marketing efforts on only the most successful ones.
Globalization, along with the explosion of digital marketing and social media, has significantly decreased the risks of entering and marketing in international markets.
Threats
Pluto TV conducts its business where there is a widespread practice of maintaining fixed prices. As a result, the company may find itself unable to raise rates to the levels that its quality products and services warrant.
Because national policymakers are attempting to impose greater environmental fees to encourage a sustainable world and greener alternatives, the television industry is forced to bear these expenses. It may result in greater expenses for Pluto TV, which would negatively affect the business.
One of the most serious threats to the global economy and capitalism is the rise of inequalities in society. As a result, the corporation has seen a decrease in demand for its products from middle-class clients in the United States and the European Union.
The high bargaining power from subscribers of the streaming service has greatly expanded over the years, placing downward pressure on the platform's pricing. The corporation can undertake horizontal integration to consolidate and increase efficiency.
Pluto TV should take steps to mitigate the risks associated with rising protectionism, such as keeping data on the worldwide market and diversifying risk by expanding operations into countries with varying economic cycles.