Overview
Jackpocket is a mobile application that allows anyone to purchase online lottery tickets from the state. Additionally, partners who obtain the license are in charge of purchasing and storing the lottery tickets.
The company generates sales through service and commission fees from the state governments. Those incomes may vary depending on the state. Following last year's pandemic, the business still managed to make $120 million in revenue.
Since its establishment in 2013, the business has had widespread popularity as a third-party lottery company in the US.
Having cultivated over $200 million in investment, the firm has developed an application that helps US citizens buy lottery tickets easily with their smartphones or devices.
Company Profile
| | |
| --- | --- |
| Company Name | Jackpocket, Inc. |
| Website | https://jackpocket.com/ |
| Founded | 2013 |
| Founders | Peter Sullivan – CEO & Founder |
| Key People | Peter Sullivan, Carey Lai, Jonathan Ebinger, Adam Rothstein & Harley Miller – Board of Directors, Gavin Isaacs & Paul Palmieri – Senior Advisors, Leo Shemesh – Chief Technology Officer, Matt Silber – Principal Engineer, Tony Vartanian – Chief Growth & Revenue Officer |
| Headquarter | New York, United States |
| Company Revenue | $120 million in 2021 |
| Key Competitors | Vincent IT, Inserve Technology, Velocity Networks, Flair IT Solutions |
What is Jackpocket? A Brief History
Again, the firm offers a marketplace that enables people to purchase legitimate state lottery tickets. After purchasing, the tickets will be then delivered by the company's approved lottery associates.
For the user interface, the app is built for convenience and a simple interface. And it is free to download that is compatible with IOS and Android smartphones.
Furthermore, to be able to purchase the lottery, users cannot be less than 18 years old. Also, among the 52 states, the app is only applicable in Arkansas, Ohio, New York, Colorado, Texas, Washington DC, Oregon, New Hampshire, Minnesota, New Jersey, and New Mexico, according to its website.
Following registration, users can buy the lottery tickets straightaway. However, there are a variety of lottery choices for users, such as Powerball, Mega, and so forth. They are all available to purchase.
But after a successful purchase, customers will subsequently get an email confirmation. The customers will receive a lottery ticket in the picture in their email. Then they can use it to upload to the app.
In 2013, the business app was introduced in New York in December of that year. The platform's popularity surged swiftly due to the $636 million prize. As a result, the corporation's performance is strongly connected to its partnerships with state gambling authorities.
Since then, Jackpocket has made a great revenue every year, even during the global pandemic.
How Does Jackpocket Work and What Does it Offer?
So how exactly does Jackpocket work?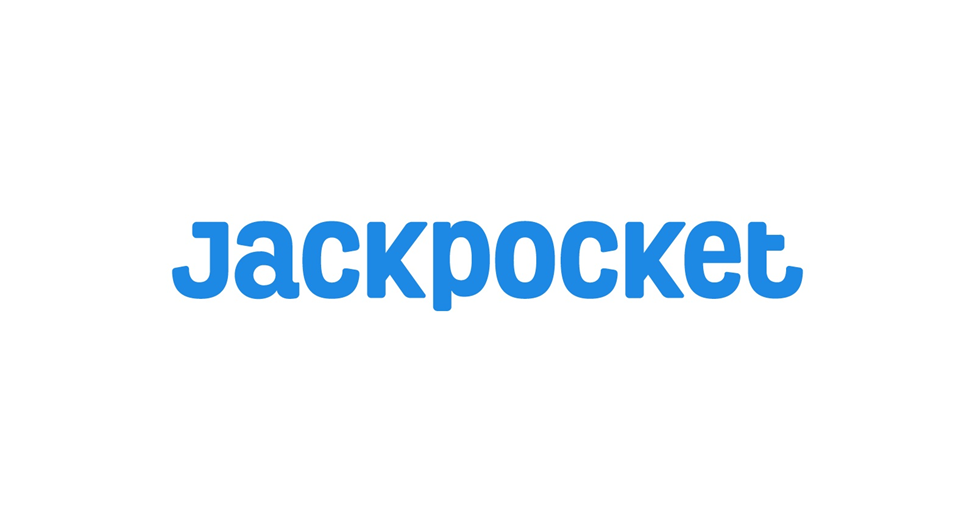 Once again, Jackpocket sells state lottery tickets on its digital platform. Firstly, users can download the app on both Android and IOS versions on their smartphones. Then, they must register with the app and fill in some personal information requirements.
After successfully registering, they can access the app features that are constructed simply and conveniently for utility. However, for the requirement, the customers must be American citizens of the state and must not be less than 18 years old.
What does Jackpocket offer to its consumers?
In order to enhance the user's experience, Jackpocket has included a few new features. The Autoplay option, for example, allows players to make bets immediately, or they may participate in teams (by combining their money together).
Apart from that, it has features that are designed to assist addicted gamblers. They generally like to deposit and spend daily. Furthermore, there are features to access the gaming library.
The lottery app has been around for a long time, and people have won more than $30 million in prizes. According to the business, betting and gaming online are now available via a third-party application for the first time.
Jackpocket Business Model
The achievement of a company might be enhanced by playing for a progressive jackpot. Moreover, it is important to keep in mind that this gambling business and its customers are mutually beneficial.
The gambling industry retains former gamers while attracting new players by giving progressive prizes. Because of this, the company is expected to boost its revenue from year to year.
Despite that, the corporation's achievement continues as a result of growing income and the ability to pay out larger prizes.
Furthermore, the organization delivers a sense of security to its devoted consumers, who frequently make bets. Therefore, if one of your friends hits the jackpot, it would captivate your interests. By that, you will come and play as well.
Another impact that progressive jackpots have on players is the twofold benefit they provide. Then, suppose you were an expert in slot machines. Every single bet sometimes pays off, so you could win some money.
Playing more frequently is encouraged by the fact that all of your bets are put into a single pool. The approach tricks the mindset of players. Even if you lose a single bet, the jackpot is still possible.
However, a fortunate player could win everything with ease. It is similar to obtaining equity capital once you have received dividend payouts. Hence, it is a wonderful feeling to be rewarded in this way.
Jackpocket Unique Selling Propositions
You can get a welcoming bonus when you sign up with the company's app, yet the promos are not always available. In the rare event that the company provides incentives, they typically give a little amount.
On top of that, the chief selling proposition is enjoyment and satisfaction.
Presently, the app is offering a $3 discount on the first lottery ticket purchase as a new customer. Thus, first-time customers who sign up for an account at the website and input their contact information will earn a $3 discount on their first order straightaway.
Let's take advantage of this reward by downloading the app on its website now!
How Does Jackpocket Make Money?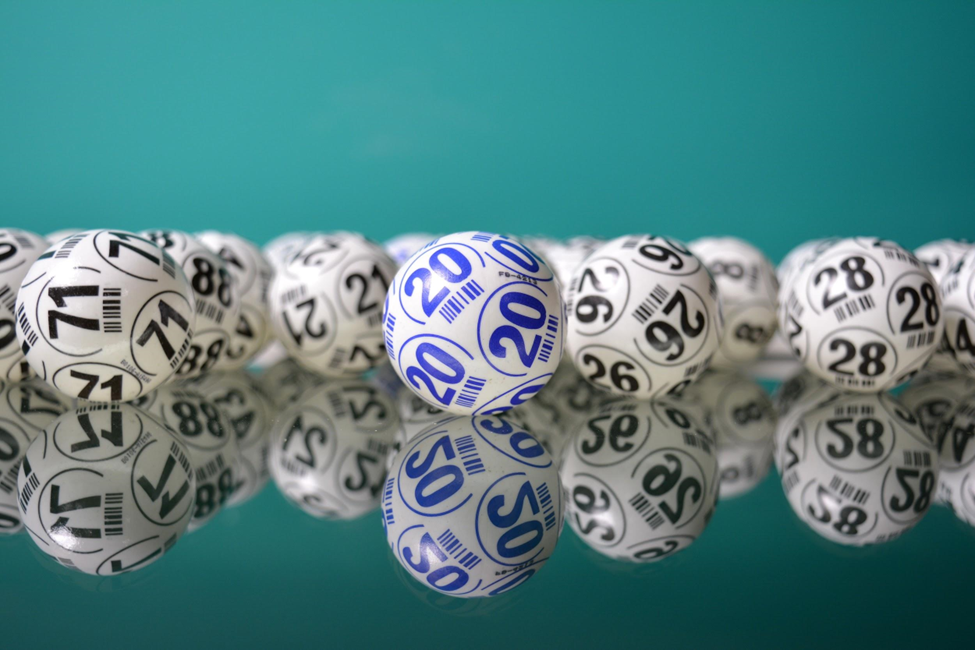 The business income strategy is rather straightforward: it collects commission and service fees from customers. Nevertheless, no membership fees or registration costs associated with this service are acquired for new users at all.
Also, Jackpocket does not take a portion of any reward from the winner.
Commission Fees
A traditional state lottery disburses commissions to local retailers, including newsstands or gas stations, to exchange for ticket sales.
On the other hand, is a much more recent method, Jackpocket shares the commissions with local outlets. Certain splits have not been publicized, although it is probable that they have been bargained contractually.
Services
The fee from the service charge of the company is between 7% to 10%. The service focuses on the courier. Moreover, this courier service refers to the platform that holds the tickets and conducts lottery trading for the players.
The app works by placing orders after obtaining the money. Apart from that, the business has granted licenses to store the tickets in a safe and limited access vault.
To ensure customer security, the customers are often received high-quality photos of their online lottery tickets. The ticket's photos are typically sent through the customer's email once the orders have been placed.
However, the fee may be different from one state to another in terms of the total price.
Jackpocket SWOT Analysis
Companies utilize SWOT analysis to design their strategic approach since it is the most used method for assessing the inner and outer organization's environments.
The study also benefits decision-making and strategy development by providing an opening gateway to developing possible decisions.
Strengths
A progressive jackpot is a great approach to retaining the old players while attracting new players.
User interface and experience (UI & UX) feature a very convenient and straightforward interface for users to utilize.
Players can access the app easily on their smartphones by downloading free software from both IOS and Android versions.
The customers can receive a ticket picture in the email instantly after purchase.
The prize pool keeps increasing from year to year.
The 2021 winner of the lottery took a $75 million prize.
The company does not take a single penny from its winning customers.
Weaknesses
Only accessible for three lotteries at a time.
The app has an identity verification requirement for every user to register.
Even American citizens from the states outside the 11 states available cannot utilize the app for the lottery purchase.
The deposit fee costs about 7% to 10%, which is quite expensive.
A welcoming bonus is very small. Sometimes first-time users do not even get it.
Opportunities
The top-up bonus for new users could be featured to attract extra players.
The deposit fee should be lowered or removed in order to lure more customers.
A 5-dollars discount for the first purchase could be worth more than a $3 discount.
The business may extend its platform accessibility to boost more sales and customer bases.
Threats
Reports of bugs and glitches regarding the app have been complained about by many users.
If a player wins a prize of $600 or more, they have to collect it on their own.
The vault must be highly monitored and observed as it is prone to hacking.
Cyber-security has to be implemented to secure this digital app and its user's data.