Overview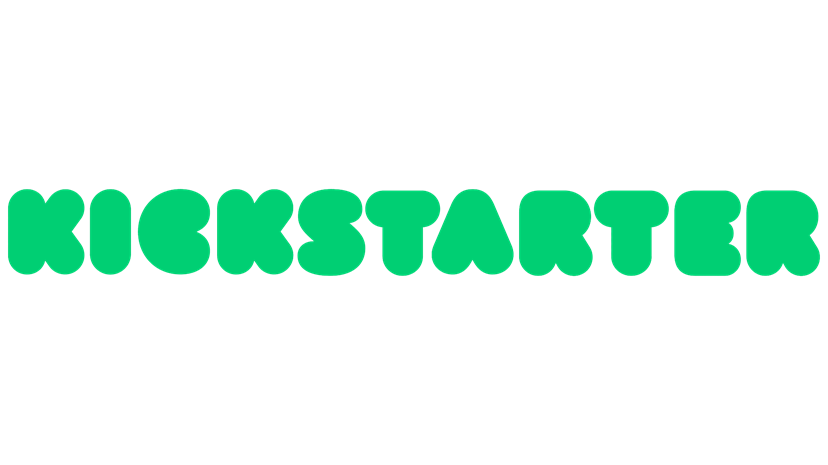 Kickstarter is an online crowdfunding platform based in New York. This community allows artistic creators to raise funds for various arts, music, movies, design, technology, fashion, food, and event photography. Parties that contribute to these initiatives are rewarded with remarkable incentives and rewards for their effort.
Company Profile
| | |
| --- | --- |
| Company Name | Kickstarter, PBC |
| Website | www.kickstarter.com |
| Founded | 2009 |
| Founders | Charles Adler, Perry Chen, Yancey Strickler |
| Key People | Aziz Hasan–CEO, Luke Crane– Head of Community, David Gallagher–Senior Director of Communications, Heather Corcoran–Senior Director of International, Simone Ross–Advisor -Biodesign Challenge |
| Headquarter | Brooklyn, New York, United States |
| Company Revenue | 30.4M USD Annually |
| Key Competitors | FundRazr, Patreon, Wefunder, Indiegogo, GoFundMe |
What is Kickstarter ? A Brief History
This American Public Benefit Corporation was founded in April 2009 and is headquartered in New York, United States. Its business strategy thrives on a worldwide crowdfunding platform committed to creative merchandise.
For instance, music, films, stage plays, journalism, comics, video games, publishing, technology, food-related initiatives, and other creative projects have been financed by Kickstarter.
More than that, the company adopts an outstanding business method through which artists can directly engage with their fans to support their projects. However, the firm is not responsible for the ownership of the original projects or ideas, nor determines the pricing.
What you may or may not know is Kickstarter did not originate crowdfunding. The truth is crowdfunding has been around the corner for quite a long time.
It has appeared since the 1990s without us realizing that they were all the first pictures of crowdfunding. But what makes this organization worth mentioning is it took the idea to a whole new level for online communities with some genius adjustment of their work to sidestep the copyright abuse.
How Does Kickstarter Work and What Does It Offer 2022?
In one word, Kickstarter is a marketplace for creation, delivering the greatest materials and especially financial backing to support numerous wholesome projects.
Since 2009, the firm has been offering valuable resources for various conceptual innovations via crowd-sourcing and crowdfunding services for people who need it the most. The platform involves two types of users:
Project owner or artists
Project backer who finances the projects
In fact, there is a significant mutual benefit between crowd-sourcing and crowdfunding businesses. For this reason, the entity always commits to an excellent job to ensure a successful project deal for its clients. Without a doubt, certain operating tactics are implemented on the platform to maximize this achievement.
Of course, those procedures are variable, including time limitations on the adverts to ensure that they are available on the platform at a designed time.
In addition, as the organization develops large-scale project requirements, it needs to oversee from every detail to the critical terms and conditions for smooth project funding.
As a result, if the project does not get the required budget promptly, the whole process will be ineligible and underperform. Fortunately, if there are special sponsors to the backers, the firm will benefit as well.
Kickstarter Business Model 2022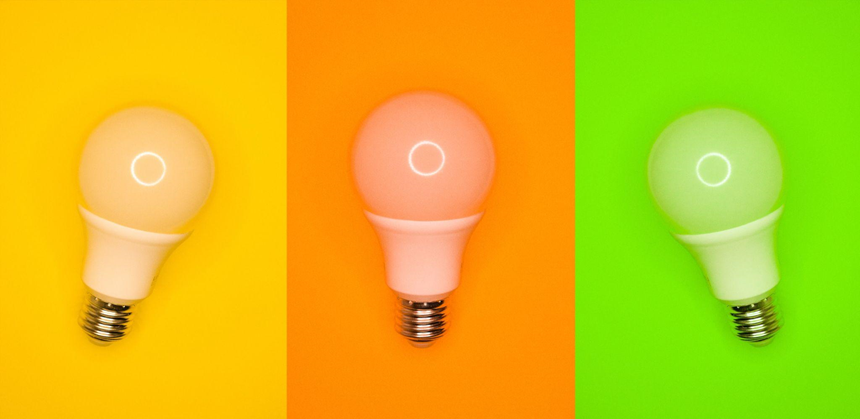 Kickstarter gathers enthusiastic people who are eager to support original projects in the best manner possible. Project backers choose top talents with creative minds and pay them to work on their imaginative ideas. Doing so allows project backers to gain more benefit from those inspired work in the meantime.
Project owners present their plans in-depth, outlining the resources and funds needed to complete them. They also cover the promising investments and returns of the specific project to the potential supporters.
One thing is for sure, Kickstarter is an important source to channel the operating process between project owners and project backers. In addition, it works as backend support to manage project owner chores in return for money.
Simply put, there are obvious reasons to answer why project owners can accumulate wealth by using crowdfunding upkeep.
Kickstarter enterprise is multifaceted, with two interconnected segmentations: creators and supporters. To make each project successful, the company needs to work on relevant connections such as resources, partners, channels, and value proposition. Let's get into each of them one by one right now.
Resources: They are the core performers to the right channelization, including crowdfunding platforms, marketing, educational team, and most importantly, online social network.
Partners: They assist in the channelizing process via payment provision, entrepreneurship communities, and large organizations.
Channels: They promote the firm through word of mouth, a crowdfunding platform, a partner program, and social media.
Customers: They are project owners and project backers. Project owners or creators are the solo artists or teams who come up with a strong purpose to impact the community. They request the fund through Kickstarter. Meanwhile, the project backers are the individuals who grant the money to fund the creators' desired projects. They are wealthy people, networks, big corporations, or charitable associations.
Kickstarter Unique Selling Propositions
Kickstarter's value propositions are empowering and diligent in enhancing the company's credibility globally, and the primary criteria that play a vital part are:
Wide-ranging source of venture capital
Concrete execution on business record tracking
Ease of use, access, and performance
Risk mitigation 
High security for client 
Trustworthy marketplace
How Does Kickstarter Make Money 2022?
Kickstarter makes money by charging a 5% fee on the overall amount of cash collected and an extra 3% to 5% cost on payment facilitation charges of the budget raised on each successful project. Therefore, those seeking funding may need Kickstarter to gather a community of supporters.
At the end of the day, they will trade their project's funding in exchange for an incentive or reward. In other words, project owners might opt to repay donors with interest, a share in the projects, or possible other sensible rewards.
But first, the creative individual or group will determine the amount required to support the project and then wait for backers to do the math. Besides, here are what the corporation creates its income stream:
Online Advertisements
The company allows project creators to run sponsored advertising to attract more support. And in return, project creators pay a specific amount of money to the crowdfunding firm. For real, this implementation plays an important part in generating income.
Magazine Advertisements
The organization also provides a magazine that showcases the top creators and allows more fans to engage with them. Project creators can run their ads in magazines as well.
Events
The business launches an ad-free platform, allowing project creators to host paid events to inform more audiences about their talent.
Kickstarter SWOT Analysis 2022
Strengths
First mover: The organization has strong experience in numerous areas such as innovation, marketing, and venture capital, making it an all-in-one solution to penetrate untapped markets.
Early Trademarks: It has amassed a diverse set of patents and copyrights. This could assist the firm in overcoming the hurdles posed by rivals in distinctive areas.
Profitable Margins: The company can charge a higher price than rivals because of its robust investment in research and development and precise financial statement. With this high margin, the enterprise gradually capitalizes on new and diversified projects, creating more income streams and increasing huge return on investment and other metrics.
Solid Connection With Existing Suppliers: The firm has a solid connection with its existing suppliers in which it can use better expertise and smart costing for long-term partnering.
Weakness
Inadequate Workforce Diversity: The business's workforce is not diversified enough, considering that most of its growth has occurred in its home market. This may limit the firm's ability to succeed in the foreign market. The reason is the project management team is solely focused on internal delivery rather than addressing all outer stakeholders' welfare. Consequently, this strategy may result in negative public relations and client resentment.
Unfair Organizational Culture: It seems that the company's organizational culture is still dominated by particular people across separate departments, resulting in leaders holding biased decision making.
Non-Promising Environmental Record: This may result in consumer repercussions since they increasingly regard environmental regulations as an essential aspect of conducting ethical business.
Opportunities
Evolving Technology: The rise of machine learning and artificial intelligence are reshaping the digital world in which the organization works. These advancements may need Kickstarter to improve its efficiency, effective costing, and revolutionize operations.
Diversity Income Stream: The corporation may leverage its business portfolio to create a new demand that consumers pay substantially for its services and goods.
Expansion In Global Markets: Globalization has created possibilities in emerging economies. The crowdfunding platform is excellent to capitalize on these prospects and expand its market share. Progressing in the overseas market may also assist the firm in broadening its capacity by reducing its reliance on local market earnings.
Threats
Customer's Critique: Although the company's provision has not decreased, there is a simmering feeling of frustration. It may be seen in many online testimonials. In this case, the corporation should concentrate on areas where it can enhance the loophole and gain better experiences of customers.
Rising Protectionism: The entity should reduce the danger of protectionism by reserving data in foreign markets with diverse economic cycles to mitigate operational risk.
Snowballed Bargaining: Customers' bargaining power has expanded dramatically over the years, placing downward pressure on pricing. The corporation might attempt outsourcing or horizontal integration to consolidate and increase efficiency.
Sticky Pricing Stereotype: This could result in the organization's inability to raise prices that its premium pricing merits.