Overview
Dell Inc. is a global computer technology firm based in the United States that has developed, distributed, repaired, and provided support for computers and associated goods and services since 1984. In addition, the tech company was created by Michael Dell and is headquartered in Texas, United States.
It is one of the world's most giant technological corporations, with approximately 140,000 employees worldwide. Moreover, the company used to be the third-largest PC vendor in terms of sales in 2017 after HP and Lenovo, acquiring a market share of around 16 percent that year.
Besides, the tech company specializes in the manufacture, repairing, and marketing of a wide range of computers and computer hardware, including personal computers, printers, monitors, keyboards, scanners, cameras, servers, and so forth. 
Company Profile
| | |
| --- | --- |
| Company Name | Dell Inc. |
| Website | https://www.dell.com/en-us |
| Founded | February 1984 |
| Founders | Michael Saul Dell – Founder |
| Key People | Michael Saul Dell – CEO, Chuck Whitten & Jeff Clarke – Co-Chief Operating Officers, Allison Dew – Chief Marketing Officer, Tom Sweet – Chief Financial Officer, Jennifer Saavedra – Chief HR Officer, Wendy Thomas – COO Secureworks, Howard Elias – Digital & Services, Bill Scannell – Global Sales & Operations, Rich Rothberg – General Counsel, and other 8 directors |
| Headquarter | Texas, United States |
| Company Revenue | $28.4 Billion |
| Key Competitors | Lenovo, Acer, HP, Apple, Samsung, Oracle, Compaq, IBM, Asus, Toshiba, Microsoft, |
What is Dell? A Brief History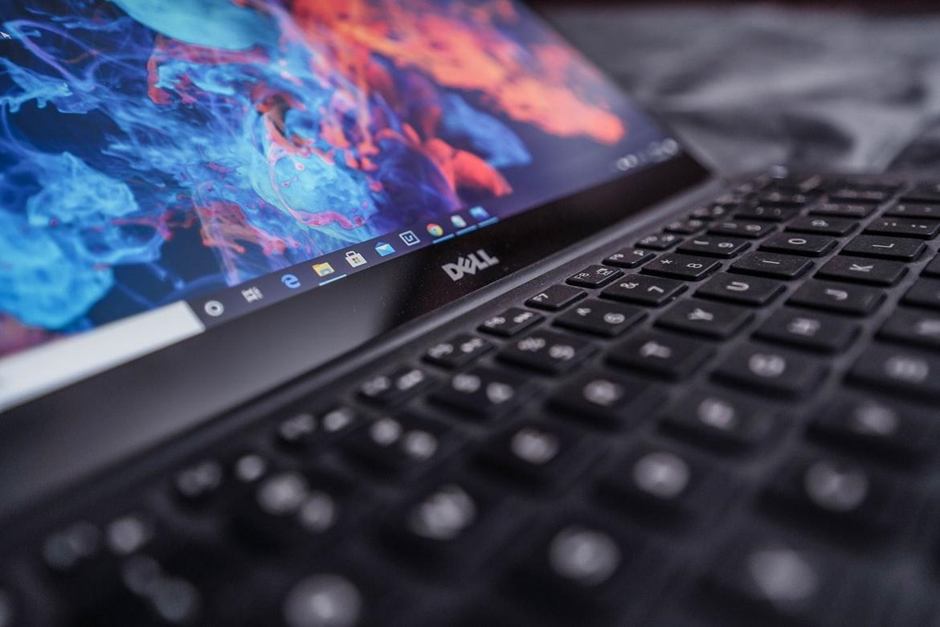 In addition to offering current products and services, the company first introduced a notebook computer back in 1989. The years that followed saw significant development of the tech firm with the release of color notebook computers in 1991, lithium-ion batteries in 1994, online PCs, and online sales for other devices in 1999.
The firm extended its product portfolio in the early twenty-first century to include TVs, a variety of computer-related items.
In 2003, the company renamed itself to Dell Inc. to reflect its development into the larger consumer electronics market. After a period of decline in the market, Michael Dell and another private firm bought back this tech corporation for a total of $25 billion, bringing the business back into private hands.
In addition, the business and an investment firm bought EMC in 2016 as an American data storage provider. The transaction, which was valued at around $60 billion at the time, was the biggest in technological history.
How Does Dell Work and What Does it Offer 2022?
So how exactly does Dell work?
Dell is a global corporation that specializes in computer technology. In addition to personal computers and servers, it also sells, fixes, and provides assistance to network switches and other networking devices as well as high-definition TVs, cameras, and printers as well as goods manufactured by other companies.
Aside from manufacturing and delivering custom-built PCs, Dell also offers supply chain management and e-commerce services. This includes the "build-to-order" or "configure-to-order" approach to PC production and distribution.
What does Dell offer to its consumers?
Dell is a company that sells computer hardware, software, and services, consisting of three segments: ISG, CSG, and VMware. The ISG (a.k.a Infrastructure Solution Group) sector provides both classic and next-generation storage solutions.
The solutions include object platforms, scale-out files, arrays, and software-defined solutions. Simultaneously, they offer high-performance rack, blade, tower, and hyper-scale servers for server solutions.
Furthermore, the CSG (a.k.a Client Solutions Group) section focuses on branded hardware, software, and accessories like monitors and projectors, workstations, and desktops. Last but not least, virtualization, cloud computing, and digital workplaces are the focus of the VMware segment.
Dell Business Model
Dell has a divided customer segment with varying needs:
(1) Any national or international corporations that are big enough to be considered "major enterprises" are included. For the most part, they rely on solutions from the data center and the cloud.
(2) Government and healthcare organizations, along with institutions and government agencies, are considered in the public segment because they employ a variety of IT solutions.
(3) On top of that, SMEs that refer to small or medium-size startups mainly use an automated server or storage, cloud storage, and workforce mobility as solutions.
(4) clients are the last part of the customer segment as they generally use the company's products and services for design, entertainment, mobility, and gaming for the solutions.
In addition to customer segments, the tech company also channels through its own website, where it lists computers and other products for sales.
Also, the firm offers its products via direct sales teams, third-party retailers, solution providers, distributors, and infrastructure providers. Eventually, social media, attendance at conferences, and advertising are also the key channels that this tech company has been doing.
Dell Unique Selling Propositions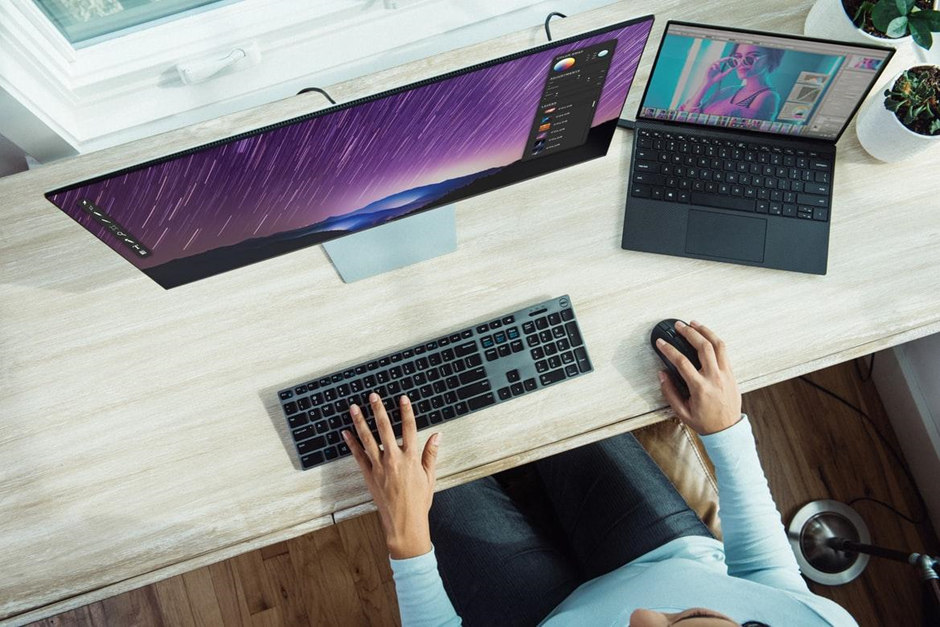 Dell's major value propositions are customization, pricing, and brand/status.
The firm enables clients to customize their laptops by allowing them to pick numerous features. These components include the form factor, the CPU, the operating system, the amount of RAM installed, the size of the hard drive, the visual card, and the external drives.
Therefore, this level of customization allows customers to receive precisely what they want, which is not possible when buying at brick-and-mortar businesses.
In order to compete on cheap pricing, the organization has a number of operational advantages. It spends less on R&D than its competitors; therefore, the firm has a lean production method that keeps prices down. Additionally, it operates without real retail locations, enabling it to decrease overhead costs.
Lastly, over the course of many decades, the corporation has developed a recognizable brand. It is well-known for being the first mail-order computer manufacturer.
Also, its great performance made it the world's top PC producer; although it no longer holds that position, it remains the world's top shipper of PC monitors.
How Does Dell Make Money 2022?
Dell is a giant corporation that makes money in many ways. First, through direct sale, PCs, notebooks, accessories, and other company products are available for purchase on the company's website and maybe dispatched directly to the customer's address.
Second, the firm is focusing its services more on the needs of its customers. Thus, the customers can ask a company to change any part of the computer to meet their needs. As a result, the company makes money from spare parts.
Not only that, but the organization also offers reasonable pricing on their solutions and alternatives for the customers, ensuring that they can afford all of the services that they provide. Thus, there is no question that they will benefit from the greatest solutions available.
Dell SWOT Analysis 2022
Strengths
The firm boasts dependability and good customer service, as well as strong brand devotion
The company revenue is $28.4 billion and is backed by many reliable investors
The company offers a direct model strategy that allows Dell to contact directly with consumers, allowing them to cross-sell their other items
The corporation employs more than 150,000 people
Advertising and branding have made it a well-known laptop and PC manufacture
Products can be found on the company's own website, on e-commerce platforms, and in the electronic stores
A product customization, both online and offline, allows consumers to customize their goods to meet their specific demands
Throughout the year, Dell Pro-Support offers great customer care with 24-hour response times
Weaknesses
Increases in market share are being held back by stiff rivalry in the industry
There was a chance to produce great goods for the smartphone and tablet industries as well as to gain new skills and capabilities; however, the firm lost them because of the company's poor R&D expenditures
The firm has struggled to compete in the lucrative smartphone and tablet markets due to insufficient R&D expenditure
The company also lost out on developing good products for the smartphone and tablet sectors, as well as learning new skills and talents
There is a limited profit margin on commodity computer hardware goods
Threats
Dell should release new products on a regular basis because the rapid rate of technological advancement in the industry may harm the firm
Its rivals are now offering goods in the same price range as the company
Due to an increase of raw material prices, the company might struggle to compete the production cost and its profit margin
As the market may become saturated, the computer products might be replaced someday
The company also struggles in generating revenue due to the global pandemic as well as other economical impacts.
Opportunities
With the growth of e-commerce, online retail outlets give them with a more robust foundation for expanding their customer base
The firm may be able to target low-cost tablets in developing regions and rural areas
For the next several years, the tablet industry is predicted to expand in double digits, and the firm has a wonderful potential to develop new tablet models and profit from this expansion
There are potential opportunities that the firm should concentrate on. These segments, including cloud, storage, security, and server are for improved growth and profits
Collaborations with research institutions, schools, and colleges, for example, may help this giant tech company grow even further.