Overview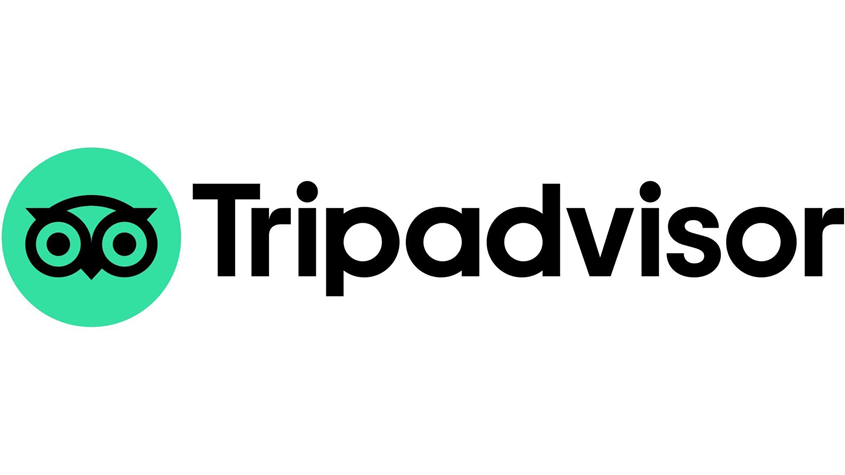 Tripadvisor, the world's biggest travel site, assists hundreds of millions of people to become better travellers, from the planning stage through the booking and travel experience. Moreover, travellers worldwide use this platform and mobile app to find out where to eat, where to stay, and what to do based on recommendations from people who have already been there.
Thanks to more than 988 million reviews and opinions from almost 8 million companies, travellers use Tripadvisor to get excellent prices on lodgings, book activities, reserve tables at beautiful restaurants, and discover excellent locations nearby. More than this, this travel guiding tech with 43 markets and 25 languages, makes trip planning convenient regardless of the sort of journey.
Company Profile
| | |
| --- | --- |
| Company Name | Tripadvisor, Inc. |
| Website | https://www.tripadvisor.com/ |
| Founded | 2000 |
| Founders | Stephen Kaufer, Langley Steinert, Nick Shanny, and Thomas Palka |
| Key People | Stephen Kaufer – President, CEO; Dermot Halpin –  President, Vacation Rentals; Robin Ingle – Senior Vice President, Advertising Sales; Seth Kalvert –  Senior Vice President, General Counsel and Secretary; Nick Shanny – Senior Vice President, Core Engineering; Bertrand Jelensperger – SVP Restaurant. |
| Headquarter | Needham, Massachusetts, Greater Boston |
| Company Revenue | 604 million USD (2020) |
| Key Competitors | Google Trip, Airbnb, Expedia Group, Booking, Trivago, Utrip |
What is Tripadvisor? A Brief History
Stephen Kaufer ("Kaufer"), Langley Steinart, and a few other partners established TripAdvisor in 2000. Initially, the company planned to create a more conventional travel platform that would provide more formal guidance and information in a magazine or guidebook.
Unfortunately, the creators created a mechanism that enabled people to submit their reviews. The number of user reviews rapidly outweighed the number of expert evaluations, and the TripAdvisor site started to take on a more community-focused approach.
On the basis of this methodology, the company has become the go-to website for a more balanced collection of reviews from real travellers. Along with the inclusion of numerous booking and service capabilities, the company has enhanced this component of its platform.
Also, it has created a network of other online travel brands and currently provides more than 45 localized versions of its leading web in over 2 languages. What is more, this powerful travel tech has a market capitalization of $9.24 billion and trades a part of its stock on the NASDAQ.
How Does Tripadvisor Work and What Does it Offer 2022?
So how exactly does Tripadvisor work?
TripAdvisor is a website that allows users to gather travel information, provide reviews, and make reservations for items like hotel rooms and vehicle rentals.
Flights, hotels, cruises, vacation rentals, restaurants, activities (named "Things to Do"), and others are just a few of the areas where content may be found.
TripAdvisor is well renowned for its sharing and discussing features, where visitors may post about anything they come across while travelling. Additionally, the forum enables users to ask questions about any place they want to visit and get first-hand answers from others.
In addition to the company's website, smartphone and tablet apps, users may use this platform in various ways, and it is available on both Android and iOS.
What does Tripadvisor offer to its consumers?
This American online travel tech, Tripadvisor, becomes a comparative shopping website and a website with user-generated content. It also allows you to reserve and book transportation, hotels, vacation activities, and restaurants online.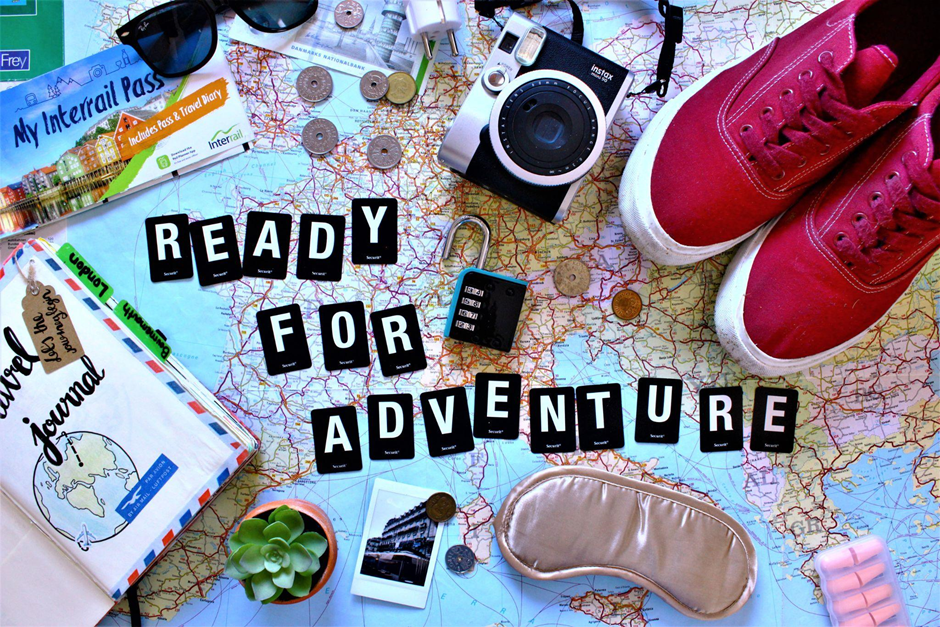 The website quickly gained popularity and produced millions of page views each month within a few years. It has evolved into a complete package of travel websites throughout the years, which offers the following:
Booking services for flights, cruises, hotels, and rental cars
Package vacations
Forums dedicated to travel
Content connected to travel, such as "Things to Do" guides
Hotel, bar, restaurant, national park, tourist attraction, and store evaluations submitted by users (user-generated reviews).
Roughly 315 million active and inactive Tripadvisor reviewers have written about 500 million reviews of restaurants, attractions, hotels, and other travel-related companies.
If your company is in the retail, travel, or tourist industries, it most likely already has a Tripadvisor profile. You might have hundreds of reviews on the website without lifting a finger since the website's reviews are primarily user-generated.
Tripadvisor Business Model 2022
Tripadvisor's business model connects demand for people who want to have a travel experience with supply from travel partners who can globally provide places to stay and things to do.
As a result, the firm has two crucial partners:
Consumers who lookout for the ideal vacation
Travel partners prepared to pay Tripadvisor are found by prospective clients. Independent hoteliers, Hotel chains, online travel agencies, or OTAs, and others are among the travel partners.
This travel tech supports transactions between customers and travel partners by enabling media advertising options and by:
Sending referrals links to the websites of travel partners.
Bookings are made on behalf of travel partners.
Performing the role of principal buyer and seller (particularly for Experiences and Rentals offerings).
Additionally, advertisements are placed on the company's websites and mobile applications.
Tripadvisor Unique Selling Propositions
Tripadvisor has a vast, expanding, highly active network, providing a significant competitive advantage. The company has become outstanding among travelling review platforms for restaurants and tourist sites. Also, it adds a lot of value to the hotel channel, which should be able to make money over time.
How Does Tripadvisor Make Money 2022?
This travel tech owns and maintains an online travel businesses portfolio, notably its premier travel portal, which offers users a variety of self-service travel options.
The company prepares their business activities into two significant business divisions. They are:
Regarding hotels, the platform incorporates listed hotels, relevant price comparison, instant booking, subscription-based hotel items like Business Listing, and transaction-based hotel products such as Tingo and Jetsetter.
Besides that, the platform also comprises vacation rental, holiday touristic booking and restaurant booking features.
Tripadvisor also offers a variety of digital advertising options to advertising agencies, brand marketers and enterprises. Using over 25 languages of domestic websites' networks, the firm has reached a global customer base.
The company generates revenue from two segments:
Sources from hotel: This relative segment has accounted for 72%, 77%, and 80% of company revenue in 2018, 2017 and 2016, respectively. This is consisted of:

The Click From Tripadvisor brand: Payments are made according to the number of people who click on links and multiply that number by the CPC rate for each click. This is known as the "CPC" revenue model.

Branded Display Advertising, Transaction Revenue and Subscription Income: The company also depends on cost per thousand impressions, known as "CPM", as the most common pricing model for display advertising. Not to mention subscription-oriented advertising for B&B owners, hoteliers and property owners, most subscription advertising services are offered for a one-year or shorter contract duration at a fixed price.

Other Hotel Sources of Income: Bookingbuddy.com, Cruise Critic.com, OneTime Travel, and Smarter Travel are examples of non-Tripadvisor branded websites that generate money through display-based advertising and click-based advertising.
Sources from Non-Hotel revenues: This is incorporated with incomes from restaurants, rentals and experiences. This segment has accounted for 28%, 23%, and 20% of the income in 2018, 2017 and 2016, respectively.

Attractions include its supply of data and access for researching and scheduling destination activities worldwide, notably via its Viator unit.

Restaurants, including those for whom the company offers reservation services through the internet and mobile devices; and

Vacation Rentals, features the company's management of a vacation rental gateway.
Tripadvisor SWOT Analysis 2022
The following is the SWOT Analysis of Tripadvisor including Its Strengths, Weakness, Threats, and Opportinities which could help all of us to have a better understanding its position compare to its competitors:
Strengths
Globally standing as a powerful brand, footprint in 45 countries, including the United States, United Kingdom, France, Germany, India, etc.
It has more than 300 million monthly active visits.
Features such as "Just For You," which provides customized suggestions, aid in the business's client retention strategy.
The significant acquisition has established this platform as an influential brand.
The organization employs over 3000 individuals.
The first mover in hotel and airfare booking, restaurant searching, vocational rental and travel guide services.
Superior leader in the Travel & Tourism industry
Over 49 markets are served by a massive distribution network thriving in the new market.
A solid brand portfolio with a wide range of income sources
A robust dealer network and a high degree of client satisfaction.
Weaknesses
It makes its customers feel worried when their email addresses are stolen from its database.
There have been some disagreements about the validity of reviews that people write about hotels. This puts its main value proposition in question.
Unpredictable financial performance
Visitors or viewers' biased reviews on their experience.
Threats
The popularity of online travel websites such as MakeMyTrip and Yatra are eroding a substantial market share in India.
It's a significant problem when multiple websites offer bundled hotel and airline deals.
Increased supplier competitiveness and negotiating leverage
Regulations on the environment and a growing population
Competitive advances in technology and rising salary levels.
Opportunities
Expansion of the company's portfolio via the acquisition of on-line travel booking websites
Surveys of anonymous hotel guests are key to achieve accurate feedback on the establishments.
Expanding tourism across the globe and increasing the number of individuals who read online reviews may positively affect the brand.
The global travel sector has a lot of promise for growth.
A chance to expand into new markets by making investments in cutting-edge technologies.
Option to delve into newer segments
Demand for novel experiences and self-planned vacations is increasing.