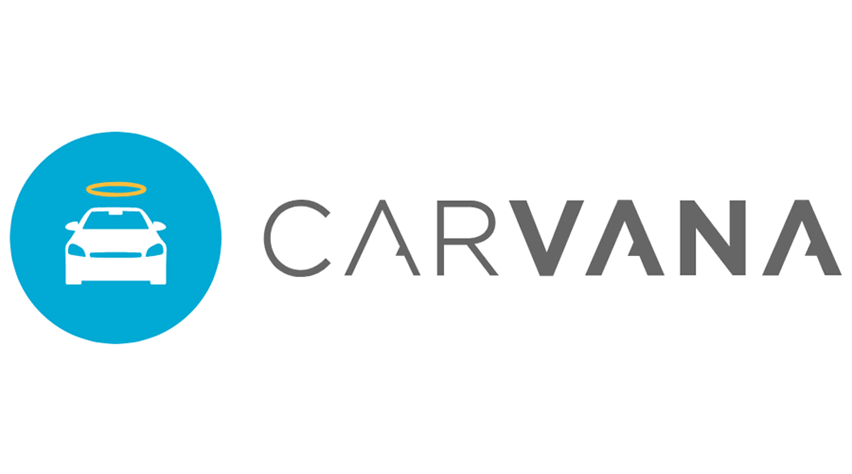 Overview
At Carvana, you may buy a secondhand vehicle from one of their 24 vending machines. By making it easier to shop for a car, the company's business strategy allows you to browse used vehicles online and get a loan to buy one.
A total of more than 30 states and over 100 locations are currently available for the company. More than 25,000 cars are presently for sale on the website.
Company Profile
| | |
| --- | --- |
| Company Name | Carvana Co. |
| Website | https://www.carvana.com/ |
| Founded | 2012 |
| Founders | Ryan Keeton, Ernest Garcia III & Ben Huston |
| Key People | Ernie Garcia – CEO Executive,  Ben Huston – COO, Dan Gill – CPO, Mark Jenkins – CFO, Paul Keiste – Chief Creative Officer, Adrienne Sanford – VP of  People Operations, Alex Devkar – VP Engineering and Product Analytics. |
| Headquarter | Arizona, United States |
| Company Revenue | $12.814 billion (2021) |
| Key Competitors | TRED, AutoNation, Carwow, Cazoo, CarTrade, CarMax, Vroom, CarGurus. |
What is Carvana? A Brief History
Everyone knows that Carvana is a digital platform for buying and selling used cars.
More importantly, the whole purchase procedure is processed online, and customers can either have their automobiles delivered to their address or take them up at the firm's well-known auto vending machines.
In fact, there has been a lot of success for the Phoenix-based startup since it was established in 2012.
When the company went public in 2017, it raised $225 million on top of the $1.6 billion it had already acquired privately. Even though Carvana is now worth over $21 billion, it still hasn't turned a profit.
How Does Carvana Work and What Does it Offer?
So how exactly does Carvana work?
Carvana's website and mobile apps let people look at many different cars before they buy them.
In addition, a variety of financing options are available to customers who choose to buy a vehicle in whole or part. Using a free loan calculation, the business predicts what the customer's monthly repayments will be depending on various factors.
Alternatively, customers may grab their vehicles from one of the auto vending machines or have them delivered directly to their homes.
What does Carvana offer to its consumers?
As an internet platform, Carvana has certain benefits over a traditional dealership. These are a few examples:
Transparency in pricing: buyers may evaluate car costs depending on a variety of criteria, like the mileage, age, and brand of the vehicle.
Consequently, users may do automobile research from their own homes (or anywhere else).
Customers may avoid the chance to meet salesmen that are too aggressive in their approach.
Automobiles are accessible (almost) everywhere in the United States, and their connectivity is growing.
Consistency should be improved by providing customers with similar online shopping across all Carvana locations.
Allows buyers to test drive automobiles for seven days prior to finalizing their selection.
On top of that, the company would compensate customers reaching $200 for travel expenses that they drive to bring it at the airport for no additional charge if they reside too far away from one of the available delivery sites.
More than this, secondhand cars offer relief from accidents, still have no harm to the car's structure, and pass a 150-point inspection before getting sold.
Carvana Business Model
For Carvana to make money, it must make an automobile resale it purchases. The majority of the used automobiles purchased by the firm are obtained via direct selling from clients and national auctions.
Moreover, you may save money for the final user by aggregating inventory in moderate-cost areas and removing the necessity of physical dealers, hence cutting their fixed overheads.
What is more, their automotive inventory is mostly sourced from car rental businesses, financing and leasing firms, and third-party vendors.
Carvana Unique Selling Propositions
For Carvana, the major benefit is how it sells and distributes its products.
More importantly, Carvana's value proposition is exceptional. You can trade your automobile with complete transparency of information. Also, buying from the convenience of your preferred address saves your money and time.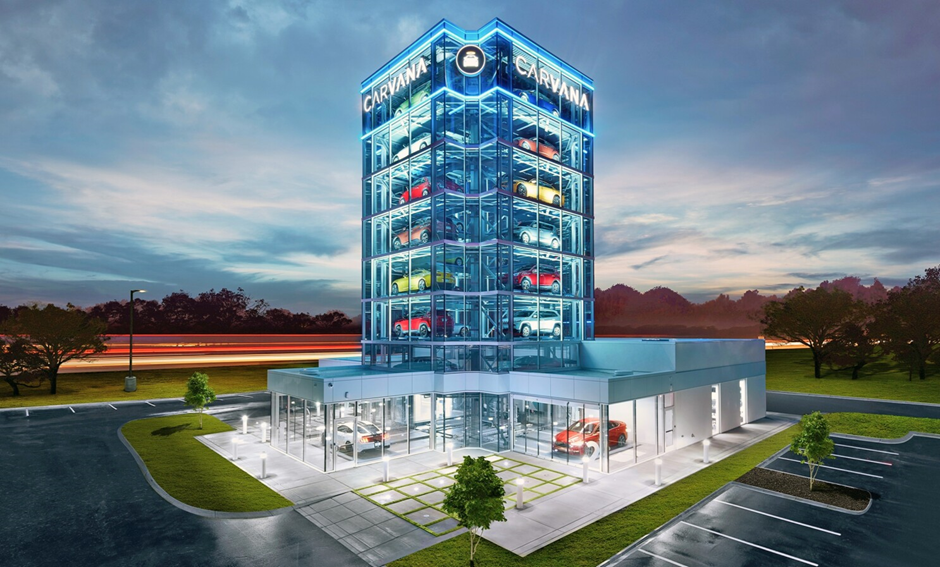 Source: San Diego Union–Tribune
Aside from being very noticeable, automobile vending machines are an effective marketing tool since they allow consumers to experience buying from a totally automated machine.
People may now purchase and sell automobiles from the comfort of their own homes thanks to the firm's clever foray into internet order.
How Does Carvana Make Money?
Carvana generates revenues whenever its selling price is outweighed by its costs, considering all of the associated expenditures such as marketing, shipping, and inspection. The company derives its income streams as the breakdown into their direct sales from used automobiles, sales from wholesales process, and other additional resources such as financing options. Let's go dive deeper into each of the sources of the revenue as followed:
Sales From Secondhand Car
Selling secondhand automobiles is the company's primary revenue source, which should be no surprise. It made $4.7 billion, which equals 84.2%, of its total income in 2020 by selling 244,111 used automobiles.
The majority of the company's used automobiles are acquired via trade-ins or sales to them by consumers and through the auctions of used cars.
Sales From Wholesales
Additionally, the company generates profit by offering used automobiles to wholesalers (B2B) rather than consumers (B2C). And this has triggered its sales volume to $445.2 million in 2020.
The company transacted its used automobiles to DriveTime, popularly known wholesalers, via digital auctions and their wholesaling platform, so-called "CarvanaACCESS" to generate another source of income.
Sales From Additional Sources
In addition to offering secondhand cars, the company earns revenue from a variety of many other sources.
The company's Form 10-K in 2020 stated that "earnings on the sales of automobile financing receivables Carvana generates, VSCs's sales commissions, and sales incurred by GAP waiving coverage" are deemed the company's additional income streams.
The company also generates money by lending money to consumers and charging interest. Additionally, the corporation may decide to broaden its product offers in the future by supplying spare parts or offering maintenance services.
Carvana SWOT Analysis
Carvana is a market leader in its field, and it continues to maintain its high-performing status.
The corporation utilizes the outcomes of its SWOT analysis to help guide its strategic planning. To perform a SWOT analysis of the company, coordination across all of the company's divisions is required.
Strengths
Audience Reach and Distribution System: In addition to a wide chain of retail store locations, Carvana has a robust distribution system that ensures that its goods are readily accessible to wider consumers.
Structure in Costing: For this reason, consumers can afford to buy Carvana's goods because of the company's cost-effective business model.
The company maintains a good connection with its dealers and works hard to promote the brands and education and provide the supplies.
Financial Condition: For the previous five years, the company has been profitable, and its accumulated earnings reserves may be utilized to fund its capital spending in the future.
Return on Investment: When it comes to capital projects, the company has created good returns on numerous initiatives.
Workforce With Expertise: There are a massive amount of highly trained and talented individuals working for the company because of the company's substantial investment in employee training.
Weaknesses
R&D Division: Although the company spends more on R&D than the prevailing industry participant, it invests much less than several industry players that have benefited greatly from their creative goods.
Rented Real Estate: Carvana Co possesses a substantial amount of real estate, the majority of which is rented out instead of owned outright. Renting on these properties is astronomical, further increasing the company's expenses.
Current Ratio Becomes Low: In short to medium financial responsibilities, the company's current ratio is smaller than the average industry. This might indicate future cash issues for the corporate.
Liquidity issues may arise because of the company's lack of current assets relative to current liabilities.
Opportunities
Advancing Technology: Automation of processes is one way to save expenses. A deeper understanding of clients and their preferences may be gained via new technology.
The company may utilize social media to market its goods, communicate with consumers, and get comments from them.
E-commerce: Growing numbers of individuals currently purchase goods and services over the internet. The company may make money by creating online storefronts and selling products there.
Efforts To Promote Green Government: These government contractors might be potential customers for the company.
Globalization of Markets: Carvana isn't bound by national borders, even as the world becomes a smaller place. For example, it may open up new opportunities and markets in other nations and take advantage of the possibilities.
Threats
Numerous rivals in the business are making new technical advances, and these breakthroughs might result in Carvana's total market share dropping due to customers drawn to these new technologies.
Vendors' negotiating strength has risen as supplier numbers have decreased throughout the years. As a result, the company may raise input costs.
The company, which sells worldwide but sources its supplies locally, is also impacted by currency fluctuations.
Interest rates in the nation are constantly changing, making it difficult to ensure a steady economic and financial atmosphere.