Overview
Bajaj Finserv Limited is an Indian financial services firm specializing in loans, asset management, and insurance. It is a subsidiary of Bajaj Holdings & Investments Limited. Bajaj Finance Limited (BFL) is a financial corporation that is listed on the Mumbai Stock Exchange (BSE) and the National Stock Exchange (NSE).

Company Profile
| | |
| --- | --- |
| Company Name | Bajaj Finance Limited (BFL) |
| Website | www.bajajfinserv.in |
| Founded | 2007 |
| Founders | Jamnalal Bajaj |
| Key People | Sanjiv Bajaj – Chairman and Managing Director S Sreenivasan – Chief Financial Officer V. Rajagopalan – President Legal Rajit Gupta – President Insurance Ganesh Mohan – Group Head Strategy |
| Headquarter | Pune, Maharashtra, India |
| Company Revenue | 543.5 billion INR |
| Key Competitors | Indonesia Eximbank, AKSigorta, CIB Insurance Administrators and MCP   |
What is Bajaj Finserv? A Brief History
Bajaj Finance Ltd. (BFL) offers loans. BFL offers a diverse loan portfolio, including corporate clients and retail SMEs. It also takes public and corporate deposits and provides various financial services to its clients. No wonder it deserves remarkable admiration from every corner of India.
The company was founded on March 25, 1987. This corporation is headquartered in Akurdi, Pune, Maharashtra, India, with its central business premises is in Viman Nagar, Pune, Maharashtra, India.
The corporation employs about 20,154 people at 1,409 different sites. The business involves consumer financing, life insurance, and general insurance. In addition to financial services, the firm also engages with wind energy generating.
How Does Bajaj Finserv Work and What Does it Offer?
Bajaj Finserv is a well-known lending and investment organization. It makes many people's financial dreams come true. For instance, it covers a wide range of loans, accounting from personal, home to commercial loans.
As BFL launched in April 2007, it formed a distinct entity from Bajaj Auto Limited. As a result, the business worked solely on the financial services sector. This creation did happen not just to unleash the value of corporation expansion in finance, insurance, and other industries but also to enhance the entire company's businesses.
By doing so, the division has allowed investors to hold diverse shares with an unbiased appraisal of their territories. Needless to say, the ever-changing Indian economic growth has resulted in a variety of customers' needs. Therefore, the entity has presented in the financial industry for over a decade and distributes its service in:
Insurance
Credit cards
Mutual funds
Mortgage loans
Investment management
Bajaj Finserv Business Model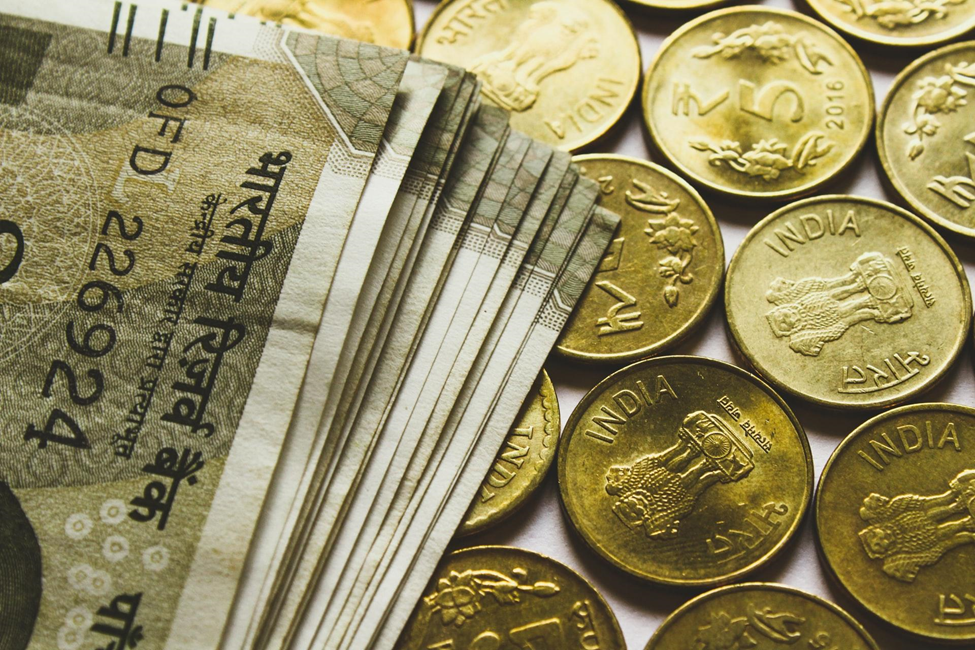 Bajaj Finserv business model focuses on insurance, loans, wealth, and asset management. Its provision always strives for constant progress, innovation, and the invention of financial provision.
More importantly, the organization's priority is all about creating trustworthiness. That is why the firm continuously views sustainable development as a critical value in its business development. At the same time, it puts such an extreme effort to satisfy its current client since the company believes that the more pleased consumers there are, the less concerned the company is about acquiring new ones.
Bajaj Finserv Unique Selling Propositions
Bajaj Finserv provides personalized and inexpensive loans, allowing you to meet various entity demands quickly. This choice is straightforward and hassle-free, with low-interest rates, flexible financing methods, and exceptional customer service, and can help you strengthen your business's growth and profitability.
BLF offers products & tools as follow:
Business Loan
Business Loan EMI Calculator
Business Loan Eligibility Criteria
Business Loan Interest Rates
You can opt for these business loan alternatives from BLF:
Working capital loans for daily business operations
Machinery loans for equipment purchase and relevant costs
Business loans for female entrepreneurs who need financial support
SME or MSME business loans for small-scale businesses
Business loans for dealers, producers and service enterprises
When using Finserv's business loans, you can benefit from the following advantages.
Flexi Loan Facility For Variable Business Requirements
You can choose a Flexi Loan option under any BFL Business Loan to get an authorized loan amount for an agreeable period. You may withdraw from this granting instalment amount of your choice when necessary. The remaining funds will be accessible to you at your convenience till the end of the loan term.
Moreover, you will only be charged interest on the amount used. This saves you money on interest payments on the unused portion. You can also choose to pay only the interest as EMI, with the principal due at the maturity date. This indicates that you can effectively navigate your cash flow and organize your loan so that the payback time aligns with your business revenues. You may also make partial prepayments when you have extra money and re-access prepaid funds at no cost whenever you need them.
Minimal Document Processing To Get The Loans
The exempt requirements for a Bajaj Finserv Business Loan are direct, clear, and simple, making it easier for the client to obtain cash through this loan. Clients should be between the ages of 25 and 55 and have at least three years of industry experience.
Furthermore, clients must have submitted business tax returns at minimum for a year and have examined their income by certified accountants. Here are the individual categories that will be entitled to a business loan:
Independent professionals such as doctors, advisors, agents, accountants, etc.
Independent non-professionals such as retailers, dealers, producers, etc.
Enterprises such as partnerships, limited liability partnerships, and private limited companies
You need to provide your applications, including Know Your Customer (KYC) paperwork, business certificates, and financial records, such as credit reports, to get the loan. This cuts down on the time you spend requesting the loans, processing a speedier administration.
Great Accessibility of Business Loan Requirement
With a large loan sum, you may utilize the cash for numerous transactional purposes, such as purchasing equipment, updating or extending your current setup, or filling in retained earnings shortfalls. There are no restrictions on how you may utilize the loan after you have obtained it.
Quick And Easy Application For Collateral-Free Loans
Since Bajaj Finserv's Business Loans are collateral-free, you don't have to put your enterprise or personal assets at risk. The reason is that you are not required to commit an investment; meanwhile, the recruitment and screening process is much faster.
Fast Financing After Pre-Approved Loan
Discounted interest rates and extra top-up loans are engaged in pre-approved offers. These procedures can assist you in meeting additional financial demands as your organization expands. Furthermore, if you are a current client of Bajaj Finserv, you will save time by not having to reapply for the loan because your essential information is already on file.
How Does Bajaj Finserv Make Money?
The firm makes money by acquiring a huge client base through zero-interest EMI agreements. However, there is always an underlying service charge behind the entire transaction.
For example, in the event of delayed payment, interest rates might reach 35% to 40% each year. It also makes great incentives to its clients to build a vast client database and improve sales. Tie-ups also provide a substantial earning.
The majority of their revenue gains from giving loans to clients. So, they receive interest from clients on their loans; meanwhile, durable consumer loans pay them incentives on each product sold via their lending.
Consumer loans are the target. The first financer agrees with the manufacturer to set an inventory funding limit for the dealer or distributor. This sum is usually expressed in crores. It is protected by the dealer's personal guarantee, collateral security, and inventory. Only the manufacturer can withdraw funds from the inventory funding account. The dealer who has provided safety and bears liability does not have the power to cancel or transfer cash.
Bajaj Finserv SWOT Analysis
Strengths
Rich Revenue Turnover: Bajaj Finserv's revenue has steadily increased in recent years, especially both during and after Covid 19 pandemic. A robust strategic plan, promotional campaigns, excellent financial product design, and cost-saving methods support a large portion of income.
Strong Capital Structure: One of the fundamental goals of a corporation that BFL upholds is to maintain a developing capital structure. Over the several years, the firm has raised thousands of crores in value, significantly increasing the organization's net worth.
High Returns on Investment (ROI): Within five fiscal years, the business has granted its shareholders with high returns on investment through its exchange-traded equities (YoY).
Quick Financial Services: Its consumers receive speedy services. This is one of its unique strengths, as it delivers clients with a three-second transaction.
Weaknesses
Reduced Mutual Funds Holdings: Bajaj Finserv's mutual fund holdings have decreased dramatically in recent years. Mutual funds reduced their shareholdings in the last quarter due to a drop in retained earnings. There is declining profitability in the quarter on quarter (QoQ), firms with a higher leverage ratio, and enterprises with poor financial performance.
Controversial Non-Performing Assets (NPAs): NPAs are a huge setback for the financial services sector as they are loans that are not redeemable. This would result in financial constraints for the business.
Inadequate Financial Product Coverage in Countryside Regions: It has been shown that the financial services industry in most nations concentrates on metropolitan ones while ignoring rural areas. This is a significant vulnerability in the banking industry.
Opportunities
Worldwide opportunities: The global financial services sector represents a significant potential for Indian financial service providers; the global market is unquestionably worth billions of USD. Bajaj Finserv is centred mainly on the Indian market; nevertheless, it has to expand its reach beyond the Indian market to obtain more clients.
The rise of private banking: The financial services business is heavily regulated worldwide by public sector agencies and their national central banks. With the establishment of private sector banks, this sector is undergoing massive modifications, mainly due to new tech innovation and increased competition, which benefits end customers.
Technological advancement: The banking business has continuously operated based on technology. This demonstrates that digital services supplied by banks nowadays are technologically oriented. As a result, banks should strive to establish the most recent technology breakthroughs. To attract younger generations, they should work on enhancing innovative banking and financial services with the help of digital marketing talents.
Threats
Restricted government policies: Government laws can directly impact a country's banking system; these public policies may be unfavourable to Bajaj Finserv.
The ambiguity of the global financial ecosystem: The globe is now experiencing severe economic circumstances. Trade wars, protectionist measures, and macroeconomic instability have all impacted the entire financial industry. If the global economy does not improve, the financial services industry will face a dismal outlook.
Inadequate cyber security systems: The modern banking business mainly relies on the internet. Everything is saved digitally, whether cloud computing, banking operations or personally identifiable information. For that reason, the financial industry is a prime target for hackers looking to profit by exploiting loopholes in the bank's digitalization. Banks must implement strong information security measures to protect users' data; otherwise, they will experience severe cyberspace danger.