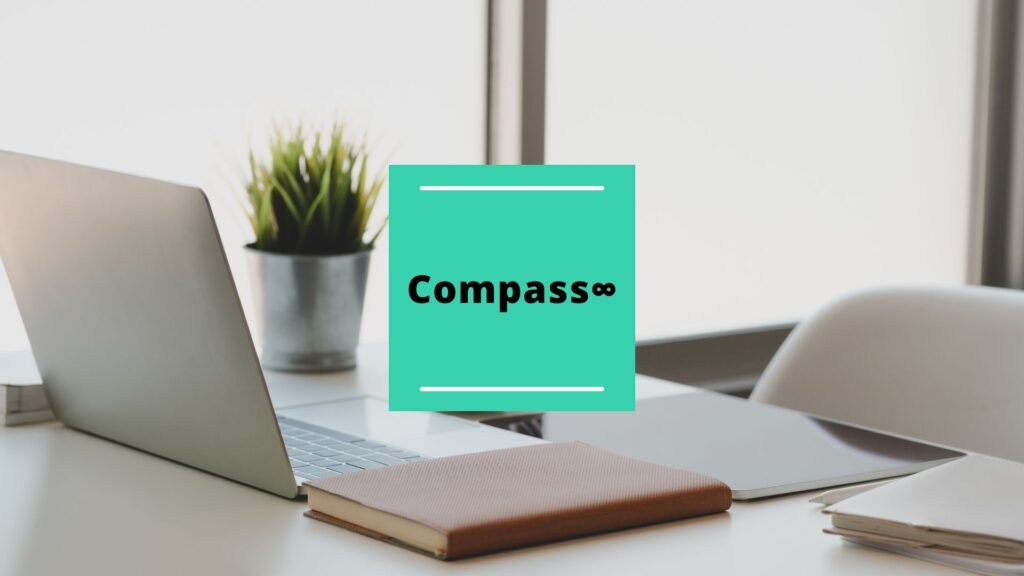 Compass uses technology to challenge the real estate brokerage industry. It is a registered real estate broker in the United States that uses online real estate technology as a marketing tool.
Sales commissions (paid if a sale is facilitated or tenants are sought for a rental property) and bridge loans are how the company makes money (a service allowing the seller to purchase a home before the revenue from their previous home is available).
Compass is paid a commission on each property transaction it facilitates. The proceeds are then split between Compass and the real estate agent. It also makes money from referral fees for recommending bridge loans.
Compass (previously Urban Compass) is an online real estate marketplace that connects real estate professionals with buyers, renters, and sellers.
Unlike other online platforms that strive to cut out the mediators, Compass employs its agents to deliver the best possible service to its users.
To that end, Compass offers a variety of tools and solutions to both customers and agents to help them with the property buying, renting, or selling process.
The company is largely concerned with facilitating higher-priced postings. Compass employs and trains its agents to guarantee that users have a positive experience.
In 2019, the company received over 140,000 applications, with only 1% of them being hired.
From the employment process through the sales experience, the same theme applies. Sellers who sell their houses with Compass can use their private concierge service.
Staging, roofing repair, kitchen and bathroom upgrades, decluttering, and other services.
Brief Introduction and Company History
Compass, based in New York, was created by Robert Reffkin (CEO) and Ori Allon in 2012. Both Reffkin and Ollin had significant business accomplishments before founding Compass.
Rude Boy Productions, which Reffkin founded at 15, was his first business venture. Reffkin used to DJ on numerous occasions when he was younger.
Reffkin's DJ career had earned him over $100,000 by graduating from high school.
Reffkin attended Columbia University after graduating from high school. He worked at McKinsey, returned to Columbia for his MBA, then worked at investment firm Lazard and the White House.
He returned to New York after his one-year stay at the White House and boosted his career at Goldman Sachs. He rose through the ranks to become the company's COO and Chief of Staff.
Reffkin continued to be a philanthropist while at Goldman. He founded the organization New York Needed You in 2007. (now called America Needs You).
He aims to raise $1 million by running a marathon in the United States 52 states. When he ran the New York Marathon in 2013, he finally broke the $1 million barrier.
Urban Compass, the nickname under which it first debuted, was the source of that notion. The platform began as a hyperlocal social networking platform.
To ensure that the network had adequate data, the corporation recruited data collectors who traveled about neighborhoods reporting on the best features.
Fortunately, Reffkin and Allon got a head start with an investment of $8 million from Founders Fund, Goldman Sachs, Thrive Capital, and Kenneth Chenault, the former CEO of American Express.
In May 2013, half a year after announcing its original round of funding, Urban Compass officially released its beta version.
Compass was publicly unveiled by former New York mayor (and 2020 presidential candidate) Michael Bloomberg, demonstrating exactly how much power its founders had already amassed.
The first source of revenue came from Compass's relocation services for businesses and their personnel. The company was allegedly profitable during the first few months of existence.
This enabled them to get an additional $20 million in investment (announced in September 2020).
The company would advertise properties on its platform while also assisting consumers in buying and selling homes through their agents — a model with better margins and more upside.
Compass took a page from Apple's playbook and grabbed ownership of the entire value chain, from lead generation to transaction closing. Another feature was the company's unwavering commitment to quality.
It began plucking agents from traditional brokerages with millions of dollars in Capital. Compass was even sued by one of these brokerages, The Corcoran Group of New York since its new staff took private information.
How Does Compass Work?
Unlike other online platforms that try to eliminate middlemen, Compass leverages its agents to provide users with the best possible experience.
Compass provides customers and brokers with various tools and solutions to help them buy, rent, or sell a home. The company's main goal is to assist higher-priced listings.
Compass hires and trains its agents to ensure that users have a great experience. This year, the company received over 140 thousand applications, with only 1% of them being hired.
The same principle applies to both the hiring and selling processes. Compass's exclusive concierge service is available to sellers who sell their homes through them.
It covers everything from staging to roofing repairs to kitchen and bathroom upgrades to decluttering. Various software systems provide agents with information (such as the average sale price in a certain area), a list of all outstanding chores, and assistance in managing all prospective purchasers.
Compass offers Private Exclusives, which let sellers control the information given to their wealthier and more popular clients during the transaction. This decreases public attention, which may be beneficial for celebrities or athletes.
Users can also join Compass' Coming Soon program, which allows them to list their houses before they hit the market. This can help generate early buzz, increase exposure for the listing, and give sellers early market information.
Compass also works with professional real estate developers to help them market their properties. These are new postings in affluent areas such as Manhattan.
Finally, Compass offers a bridge loan service (in partnership with Freedom Mortgage and Better Mortgage) to sellers who want to use the proceeds from their home sale to buy a new one.
How Does Compass Make Money?
Compass's commission for each sale made on its platform is how it makes money. A referral fee is also paid for each lead the company offers to its loan partners.
Here are a few steps involved in the process of Compass making money;
Service for Bridge Loans
In collaboration with Better Mortgage and Freedom Mortgage, Compass introduced a bridge loan service in October 2019. The bridge loans enable sellers to obtain the funds to acquire their next house before the sale proceeds.
Interested borrowers will put down the value of their house as a down payment on the loan. To provide essential flexibility, loans can be accessible in a few days.
Compass does not profit from the interest it charges because the company's loans are not issued directly. Instead, for each lead it facilitates, it earns a referral fee from its partners (in this example, Better Mortgage, and Freedom Mortgage).
The parties' agreement determines the exact sum. Compass also offers related services, including title and escrow, which it monetizes.
Sales Commission
Sales commissions account for the majority of Compass' revenue. These commissions are paid anytime an agent completes a transaction (or successfully rents out an apartment).
Compass and the real estate agent then share the sales commission. Giving the agent a portion of the commission creates the right incentive structure for them to want to grow sales.
Compass' model's key distinguishing feature is its technological prowess. Real estate agents can use its features to serve their clients better and manage their time. Compass agents close 7.4 deals per year on average.
Furthermore, Compass makes more money on each transaction by focusing on high-end properties and clientele. A greater commission can be paid if sellers use the company's concierge service.
 Finally, its buyer and seller platform, which allows users to view listings in their immediate area, vastly boosts the number of possible purchasers and tenants.
Exclusives, a part of Compass where it advertises properties before they hit the market, enabling them to hype up listings, increasing the chances of a sale.
Redfin, one of its main competitors, uses a similar model. The organization was one of the first to provide numerous technical tools to its agents to aid in the sales process.
Compass SWOT Analysis 2022
Strengths
A real estate investment is one such asset in which the value of your investment improves over time. If your property is connected to new housing society, a major road, or a railway line, its value increases dramatically.
Once you possess your land, you can do whatever you want. You may find it here whether you want to plant some crops or fields, drill for oil and gas, or build a structure for rent or other uses. You'd have complete control over how the land was used. No other asset would give you such control over how it is used.
Weaknesses
When it comes to transferring real estate property ownership, numerous people and institutions are involved. Transferring ownership from one generation to the next might take years. The greater the number of family members and relatives engaged, the longer it will take to bring everyone on board.
Opportunities
The growth and production of the fertile land are fast expanding due to how technology and the mechanical industry are producing new tools and machinery. People used to be unconcerned with the land, but now it is a source of riches. As a result, everyone is racing to obtain a piece of it.
Threats
An aging population
Demand for office space is changing.
Demand for retail space is shifting.
In the real estate capital markets, liquidity is important.
Uncertainty and global change