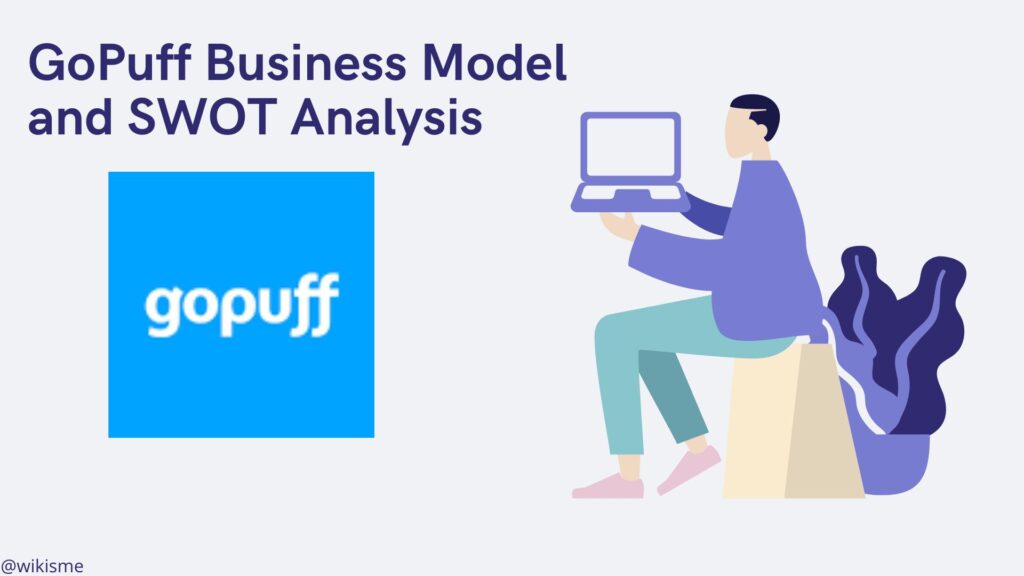 GoPuff, based in Philadelphia, is an on-demand digital delivery platform. Customers can browse thousands of items in categories ranging from cleaning supplies, over-the-counter pharmaceuticals, infant and pet supplies, food and beverages, and, in some areas, alcohol and pet food.
GoPuff is open 24 hours a day in various marketplaces and late at night to ensure that clients get what they need when they need it.
I found that GoPuff is the most underappreciated grocery/food delivery company in the United States.
The majority of players in this sector are cash cows with unsustainable business plans. GoPuff has entered the market with a fully integrated model with its tiny warehouses that distributes your orders of critical supplies across the country in 30 minutes or less. It's more difficult, but GoPuff is succeeding.
A Brief History and Reasons for its Foundation
Cofounders Rafael Ilishayev and Yakir Gola were sophomores at Drexel University in Philadelphia when they realized that stocking their undergraduate townhouse with snacks and essentials took too long and required too many trips to the store, on top of balancing school, work, friends, and family.
As a result, they stayed up all night mocking up the app on the backs of their class notes. Three months later, they were delivering the same convenience goods around campus from the back of their Plymouth Voyager.
Our clients are dumping the store to get it Gopuffed after 7 years, 400+ micro-fulfillment centers, and BevMo! Locations in 650+ cities, and more than 7,000 staff.
Yakir Gola and Rafael Ilishayev were Drexel University students in Philadelphia in 2013. They decided to create a hookah and other smoking items on-demand delivery service.
This first concept was shortly abandoned, but it provided the company with a logo and a name.
To accommodate students' desires, they shifted their focus to marketing convenience products. They began by establishing a tiny warehouse with 100 products, developing a mobile app with an outsourced Ukrainian development team, and taking over operations.
Yakir and Rafael made all of the deliveries individually between noon and 4 a.m. throughout the first six months of the firm.
The company opened its first three cities without any outside finance for the first two years. Yakir and Rafael put this theory into practice by taking it slow in the beginning to nail the model before quickly developing the Business.
After six months of operation, every new warehouse would break even. GoPuff began serving all institutions in Philadelphia before expanding to other places with many universities, such as Boston, Washington, and Austin.
GoPuff was able to detect new client demographics and behaviors using shopping data. They can adjust or grow their product assortment and customer experience considerably more easily than any other company in the space.
Covid has pushed emerging consumer behaviors, and GoPuff is the best positioned to profit from them. During the pandemic, more consumers who were not digital natives began to use GoPuff, and carts have expanded from desires to many more things.
Working Method for GoPuff
GoPuff is a food and grocery delivery service that operates in more than 550 cities across the United States.
Customers at GoPuff have access to thousands of products, including booze, pet food, office supplies, cleaning goods, and much more. Customers can get freshly prepared meals with GoPuff Kitchen in addition to shopping.
GoPuff has been a vertically integrated player with its own warehouses since day one. Yakir and Rafael learned how to run a warehouse, purchase merchandise from resellers and GPG companies, manage a fleet of riders, and optimize delivery.
They achieved it by designing a business with positive unit economics even in the early days, unlike most participants in the food delivery industry.
GoPuff's delivery cost is always $1.95, and they never raise or increase rates. You read that correctly.
All orders containing alcohol will be charged an extra fee of up to $2 to cover the costs of ensuring compliant delivery of alcohol products and ID verification. For GoPuff delivery, all orders must be at least $10.95.
GoPuff is available for iOS and Android devices and may be found in your app store. Create an account on GoPuff, then add all of your items to your cart and check out.
Credit and debit cards, Google Pay, Apple Pay, and Venmo are all accepted at GoPuff company. It's that easy.
GoPuff is able to establish a business model with proven positive unit economics by controlling the entire value chain, which is not the case for most other digital companies in the food delivery market.
On the supply side, GoPuff can bypass mediators and order products directly from GPG brands, which it will then resale to end customers at a profit. GoPuff's warehouses are dedicated to the delivery and are well optimized for it on the delivery side.
Serving both delivery and on-site customers will not cause the Business to lose focus. It's also a more appealing approach for GoPuff riders because they have their picking location and don't have to wait for the restaurant order.
How Does GoPuff Make Money?
GoPuff earns money through charging higher prices for things, charging delivery fees, charging memberships, and selling advertising on its platform.
GoPuffff has a GoPuff Fam membership club that provides customers with several incentives. There is no delivery fee on all orders, and other savings are available. The monthly subscription costs $5.95.
A delivery fee of $1.95 is charged when you order something from GoPuff. The fees are meant to cover the cost of delivery rather than a profit margin for the Business. The corporation gets enough profit from the margins at that moment to replace the delivery price.
The items of GoPuff are purchased and sold directly by the firm. On the other hand, many of its competitors deliver products from other stores and eateries. As a result, the GoPuff business model profits anytime a product is sold. The profit is the difference between the sales price and all associated expenditures, such as purchasing and storing the product.
GoPuff sells preferred product placements to firms who wish to promote their products on the GoPuff platform. Being first in any particular product category may be incredibly valuable to businesses, with millions of eyeballs per month.
GoPuff Funding, Revenue & Valuation
According to Crunchbase, GoPuff has raised $3.4 billion in venture capital funding in eight stages.
Accel, Softbank, D1 Capital Partners, Fidelity, Baillie Gifford, Valour Equity Partners, e. ventures, and others are among the notable investors.
GoPuff was valued at $15 billion in its most recent funding round (Series H raised in July 2021). That's a huge increase from its previous valuation of $3.9 billion in October 2020.
GoPuff SWOT Analysis
Strengths
If you have a great cook who can create flavors in the end product and a good packing and distribution system. I observed that GoPuff has the strength to be a market leader. We live in a time when everyone is pressed for time and wants convenience. People will prefer your product if you provide high-quality meals with good taste and prompt delivery.
If your brand is well-known due to your extensive experience in the hotel and restaurant industry, it will help you when you begin your business online. People would recognize your brand right away because they are familiar with the prices and flavors of your products. They won't waste any more time looking for alternatives; they'll make an order for delivery.
International understanding of Business.
Quick Delivery
Better Customer Support
Order availability through mobile phone
They provide Quality Products
Compass has an excellent understanding of international Business
They successfully deliver items.
Weaknesses
The low capital-intensive industry attracts new entrants.
Inadequate Technical expertise.
Charges on delivery are also a weakness keeping in the competitor's perspective.
Inconsistency of delivery service from store to store
Opportunities
The external product range is an opportunity.
Growing demand market for healthy and ready products
Focus on kids' customers
Customer satisfaction improvement is also an opportunity.
Threats
High competition by other businesses
Less customer base as of now
Strict regulations and price controls measures by the government
Unhappy franchisees
Quick Summary
GoPuffff is a digital delivery service for ordinary household items and alcohol in the United States. It was started by university students who realized that constantly refilling their campus housing was cumbersome and time-consuming.
GoPuff earns money by selling products for a profit as a direct purchaser and storer of inventory. It also charges a fixed shipping fee for orders over a particular value.
GoPuff's membership program is $5.95 a month and includes discounts and free shipping. Advertisement placements and aggregated consumer data are also sold to brands.
Final Words
GoPuff is a platform for on-demand delivery. Customers can choose from 3,000 products in categories ranging from pet food to office necessities.
GoPuff earns money through charging higher prices for things, charging delivery fees, charging memberships, and selling advertising on its platform.
GoPuff, which was founded in 2013, has grown to be one of the largest delivery startups in the United States. Its company is currently worth $15 billion.