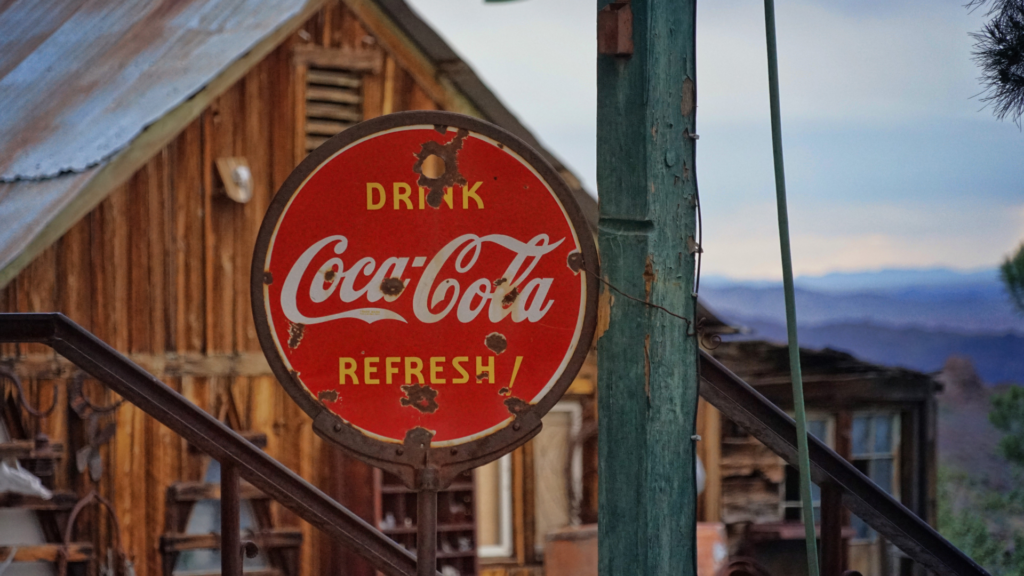 Coca-cola is respected and loved worldwide due to its tasty drink and positive marketing as there are some companies involved in negative marketing. Moreover, its advertisements are the best, and it is a part of many constructive campaigns.
Here I have discussed the top 7 competitors and alternatives of the Pepsi
1. Pepsi
There is tooth and nail fight in Coca-cola and Pepsi as it is the biggest competitor of Coca-cola and its main reason is their strong marketing strategy and distribution. Both run high-quality campaigns and have spread their channels all around the world.
It does not matter where you live; Coca-cola and Pepsi share the top part of the drinks industry. PepsiCo, a multinational brand, owns Pepsi, and it started selling Pepsi as a drink that makes digestion easy.
For ages, Pepsi is the part of the anti-racism campaign, and it has also appeared in many classic films, for example, Future (1985), Home Alone (1990), Fight Club (1999), and World War Z (2013).
The competition between Pepsi and Coca-cola is known as the cola wars. It began when Pepsi started the Pepsi challenge in different restaurants, and people were tested whether they liked the taste of Coca-cola or Pepsi with blind eyes. Then Pepsi claimed that people want its taste more than Coca-cola.
However, there is not much difference in their taste, and you can use Pepsi as the best alternative to Coca-cola.
2. Red Bull
In terms of brand evaluation, red bull is also the top competitor of Coca-cola. Besides, it is emerging as the best sport/energy drink company as it was first launched in 1987 in Thailand, but now it is famous worldwide.
Moreover, the people of Pub culture buy it very much as they mix red bull in other drinks as it has a solid and sweet taste. The slogan of the company is 'red bull gives you wings.'
The company is just growing since the day it came into being as it has top-notch marketing and sponsorships of various celebrities and sportsmen. Moreover, it runs its advertisement in almost all sports shows.
Best of all, red bull owns different sports teams like the Formula One team Red Bull Racing and earn through them very much.
3. Diet Pepsi
Over the past few years, people have become very conscious of their diet and know the effects of sugar on their health. So they have minimized the intake of sugar in their diet; keeping this in mind, diet Pepsi was launched
The company is also running different blogs to make people aware of the adverse effects of ordinary drinks having a large amount of sugar. The formula of making diet Pepsi is much better than Coca-cola.
Moreover, it is the most extensive drink for people who cannot consume sugar and have to monitor their sugar intake as it is sugar and calorie-free, thus helping you keep calories in control.
The company uses artificial sweeteners, such as aspartame to make it taste better and more enjoyable.
Market penetration and brand value of diet Pepsi are also better than Coca-cola. That's why it is competing with Coca-cola at such a high level.
4. Fanta
The Fanta was launched during WWI when one of the ingredients required to make Coca-cola became short. Initially, it was used for flavoring things, for example, soups. But, after some time, people started using it as a drink, and it was liked very much as it gives the taste of the most loved fruit, orange.
Moreover, its color differs from regular colas and has an orange flavor. More than 100 flavors are used all across the world. So go for Fanta if you want to take a break from colas and want something different as we love to try new things and cherish ourselves.
Furthermore, it gives you the feeling of freshness due to such attractive color, and its target is also freshness. It owns a very rhythmic slogan, 'Wanta Fanta,' thus leading among all favored drinks such as marinda, tango, etc.
5. Sprite
It started competing for the seven up; however, it ended as the 5th competitor of Coca-cola. It works under Coca-cola. It gives tough competition to Coca-cola in the market.
It has captured all the limelight previously given to 7up and now has a substantial market share. It is transparent and has many flavors targeting the youth with the message that it does not have bullshit.
Moreover, it is caffeine-free, and the company keeps improving its formula to reduce the sugar content. Meanwhile, lemon and lime are the most loved flavors of the sprite. Initially, stevia and aspartame were used to sweeten them.
However, now it only contains aspartame and has no other sugar content to make sure it does not fluctuate the sugar level of consumers.
In its advertisements, sprite mostly hires football players and people from the rap music industry to make its value more strong and earn a lot of money.
6. Gatorade
The main targets of Gatorade are athletes and sports as it claims to fulfill the nutrition requirement of the athletes. The amount of all ingredients, such as protein, carbs, and calories, is mentioned on its pack. Thus athletes can see what they are drinking and whether it is worth drinking.
Moreover, according to nutrients, you can schedule whether you want to drink it before, during, or after the game. Best of all, it replenishes the calories and electrolytes lost due to intense condition activities during the game.
It is also recommended that people who are significantly calories conscious and want to stay lean and fit remove colas from their lives and add Gatorade. It is the leader of the drinks in the global sports drink market as it holds 75% of the market share.
Moreover, it has beaten the Vitaminwater and coca cola's Powerade. Thus it is the 4th leading brand of PepsiCo that is giving direct solid competition to Coca-cola and has removed regular colas from the life of some people.
7. Dr. Pepper 
It is counted in a few brands outside PepsiCo competing with Coca-cola. Dr. Pepper Snapple group is a collection of many other brands such as 7 up and RC cola.
This American company is famous worldwide for producing carbonated drinks; however, of them, Dr. Pepper is the only strong competitor of Coca-cola.
It is available in different flavors; however, some flavors are restricted in the US. As a result, it has spread its channel in other countries, but its primary market penetration is the US market, the leading cause of its brand evaluation.
The main reason it is surviving and continually growing in a world with a robust competitor is its marketing and use of different slogans.
Final Words
This is the list of leading competitors of Coca-cola, and all these brands are giving intense competition to the company due to their solid marketing campaign and advertisement.
What do you think which company will take over Coca-cola in the next few years. Tell us in the comment section below
Thank you for your visit!