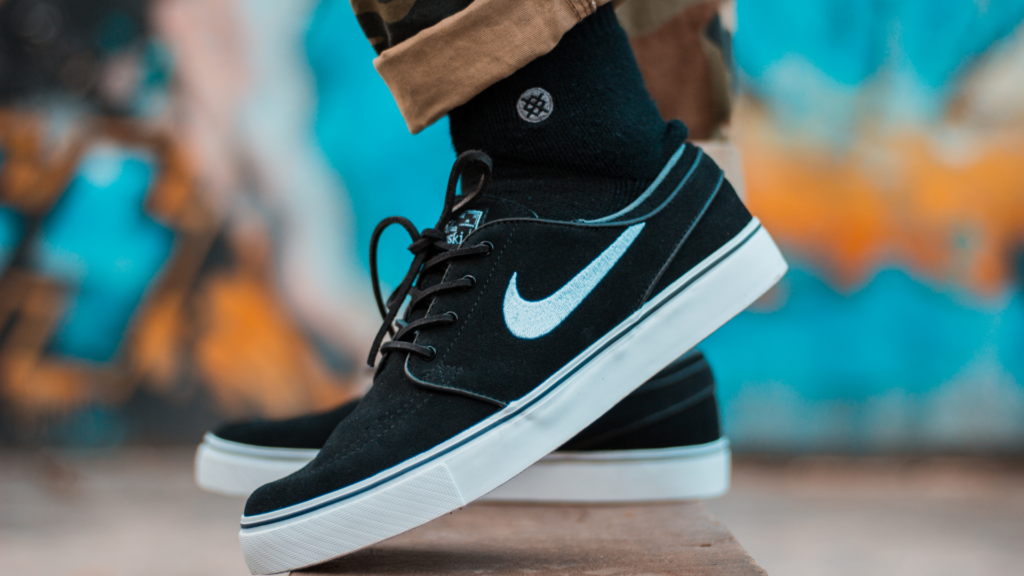 It is an American multinational company known worldwide for its sports shoes. Besides sports shoes, it has launched many other products, for example, apparel, shoes, footwear, and accessories.
The company started working in 1964, and now it is the leading brand globally, and it is all due to the high-quality strategies made and executed by Nike. Here I have discussed each everything about Nike's marketing mix in detail.
Let us start!
How Does Analysis of Marketing Mix 4Ps of Nike 2022
The analysis of any marketing mix is constructive for new business owners as they can learn from other people's experiences and apply their strategies to their business.
For example, if you are going to launch a shoe company but are confused about the promotion strategy, learn about it from the top-notch brand of Nike.
Apple Marketing Mix (4ps) Analysis in 2022
Here we have discussed the 4Ps of the marketing mix of Nike, which includes products sold by Nike, location of their physical stores, and service at stores. Moreover, we have discussed digital marketing drills used by Nike to attract youngsters towards it and much more.
Product Strategy of Nike
Nike offers a wide range of products, including shoes, apparel, and equipment. You can get goods for all types of sports, and its primary goal is to sell high-quality products.
However, shoes are its leading industry and its primary source of revenue. They have specified and unique designs for different sports, such as football, basketball, tennis, etc.
The product portfolio of Nike is increasing day by day; however, if you have a close look at it, you will see that shoes are the primary source of fame of Nike.
Youngsters love to wear colorful shoes, so Nike has also launched bright shoes that attract teens very much. Besides, differently designed sneakers for men, women, kids, girls, and boys are also sold.
Here is the list of most loved shoes of Nike:
It looks retro, and it was mainly designed for running and walking.
It has a visible air unit. Moreover, it is known as the jewel of Nike's sneaker crown.
They are casual-looking shoes, and you can use them for skateboarding as they make you feel super comfortable.
These are very comfortable shoes, thus making everyone feel fresh and happy.
These are the most famous basketball shoes and can be used as casual and street sneakers.
These are the best running shoes for children under 18. However, they can be used by elders as well.
Price Strategy of Nike
Nike makes a strategy for its products based on premium and value. Value-based means that currency considers the price of the products in the market then use the statistics to price other items.
Moreover, they also assess the customers' response and make sure that people are willing to invest. This strategy helps Nike in increasing its worth and price.
The other strategy used by Nike is the premium based where they provide high prices on high-quality products than the value of Nike's competing products. Thus, the company slowly increases its products' price and generates a large amount of money.
The central part of Nike's marketing mix is an advertisement, as it hires expensive celebrities to promote its products.  Moreover, it also offers and sells products on different occasions, such as Easer sales.
Sales and offers help retain the old customers and make a new one as people do not want to miss the opportunity to purchase and shop. You can guess the investment of Nike in technology through its premium pricing on products.
However, it now has a big name in the market and has won people's trust, but it still considers the current marketing situation in implementing the products' price points and ranges.
Places Strategy of Nike
Nike owns almost 1000 stores and has offices in forty-five countries; a few are outside the United States. Most of their products are sold from retails as people prefer to try everything before buying for their satisfaction.
Best of all, Nike designed a strategy for opening their stores and choosing the places which are easily accessible for their all customers. Moreover, it owns a store known as Niketown, consisting of 4 floors and massive stores.
Inside the stores, a top-notch and vast range of products is displayed. Moreover, people always have a fantastic shopping experience from Nike as it has professionals that give you suggestions for different products and guide you wisely. Furthermore, customers are made feel special by sending messages.
However, with the change in the industry's dynamic, Nike also updates its working strategy. For example, some people do not like online shopping and want to try everything before buying; for such people, it has opened physical stores at different locations.
However, for people who do not like to go out and stand in lines and want to shop things by living in their comfort zone from their houses, online stores are present that work fast and have easy user- face.
Promotion Strategy of Nike
The primary source of promotion of Nike is advertisement and sponsorship. It releases different ads that contain various celebrities wearing and promoting their products. Currently, it holds sponsorship on the following sports, cricket, the NFL, and the NBA.
Moreover, it has collapsed with Serena Williams, Mo Farah, Cristiano Ronaldo, Lebron James, Rafael Nadal, and Kunal Rajput. Furthermore, the company also believes in marketing through direct communication.
Thus their team visits schools, colleges, universities, organizations, and local sports teams. Further, they have strengthened their public relations through NGOs.
As well know, nowadays youth is much engaged in social media by keeping in mind this Nike has also started using the power of Nike. Thus they promote and show commercials of their products on different platforms like Facebook, Instagram, and YouTube.
Moreover, the company has the loving slogan 'just do it,' and this campaign started in 1988 to motivate everyone to do their task efficiently. Similarly, it has one more #YouCanStopUs to make aware of people that every sport is unique and equal.
These types of campaigns are run by Nike, leading to people's emotional attachment with their company.
You have to face many trials when you are in a business, and you cannot stand up in this era of competition without making a unique and effective marketing strategy. For example, Nike uses the physiology of people to increase its customers.
It hires celebrities with a high fan following and makes ads; above all, it sets reliable slogans for people of all walks of life and gets their emotional attention.
In a nutshell, these are all the 4ps of Nike's marketing strategy and their detail. You must be now aware of how much effort is put by Nike into every little thing of their business for growing and attracting more people.
If you have any confusion feel free to ask in the below comment section. Thank you for your visit!