Overview
It has been over a decade since Barstool Sports was founded. The company has acquired a dedicated following of sports fans and humor fans alike.
David Portnoy, who is the founder, developed this US-based corporation to pursue his interest in gambling and sports. He founded the business in 2003.
The company has become a prominent player in the media sector in the United States, acquiring over 66 million monthly users watching its content.
Company Profile
| | |
| --- | --- |
| Company Name | Barstool Sports, Inc. |
| Website | https://www.barstoolsports.com/ |
| Founded | 2003 |
| Founders | David Portnoy – Founder |
| Key People | Erika Nardini – CEO / President, Deirdre Lester – Chief Revenue Officer, Lucas Kosner – Regional Vice President of Sales – Midwest, Jeffrey Hunter – Chief Technology Officer, Michael Fowler – Executive Producer of Podcasting, Bret Kovacs – CMO, Head of Commerce, Stuart Hollenshead – EVP Growth, Bobby Santoni – Penn State Viceroy Vice President, Wajeeha Ahmed – Chief Financial Officer |
| Headquarter | Milton, Massachusetts |
| Company Revenue | $30 million as of 2021 |
| Key Competitors | ESPN, theCHIVE, Bowl America, and The Onion |
What is Barstool Sports? A Brief History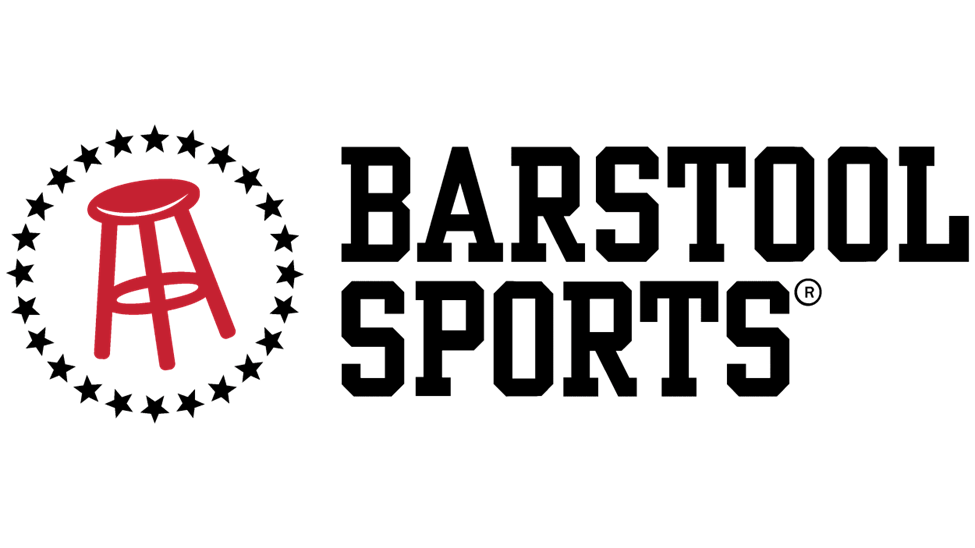 Source: Logos World
In addition to producing material sports-related and modern society, Barstool Sports is also a digital distribution business. It has also created a number of additional trademarks under its corporation. $Penn, Pardon My Take and Call Her Daddy are some kinds.
Additionally, podcasts, movies, blog posts, and even simply photographs of attractive girls are all ways in which media is distributed. All of the business's products and services are available on a variety of platforms.
You can find many of them on IG, Tik Tok, as well as other social media platforms such as Facebook, Spotify, and so forth.
The firm has just released its sports gambling application named Barstool Sportsbook. The app allows fans to bet that is based on the states in which online gambling is legal.
How Does Barstool Sports Work and What Does it Offer?
So how exactly does Barstool Sports work?
Barstool Sports creates trendy and up-to-date online content related to sporting events and news. The corporation established many brands under its control. As mentioned earlier, Penn, Pardon My Take, and other brands are examples.
Despite establishing sporting content productions, the business also features videos, podcasts, and blogs for its audiences. They produce those products on various social media platforms, including Spotify, Facebook, IG, YouTube, TikTok, and so forth.
What do Barstool Sports offer to its consumers?
Users can access all features via smartphones or tablets because the company provides an app that supports both IOS and Android versions. Besides that, fans may buy Barstool's brand products on the browser to become die-hard fans.
The business also features a sports betting application in the US, in which all users can access betting online gambling. The activity is legalized by the state's authority and it was established recently.
As of now, there are over 66 million active users visiting the website. There are also 8 monthly users browsing the website.
Barstool Sports Business Model
This is a trickier issue to solve than you may believe at first glance. We will try to break down the many elements on a per-aspect basis, while the actual magic comes in the electrifying merging of the various components.
Unsolved Problems
The entrepreneur concentrated on providing useful material that elicited laughter. As a result of his pioneering distribution methods, the business has established a loyal fan base.
Engaging Views
It is very important for them to have a lot of very active viewers since the business needs to be able to spread its social media content. This means that people have to share (if they use Facebook or IG), retweet (if they use Twitter), comment, and like their favorite posts. Additionally, the company has them all before other competitors.
Original Content
The material is developed via a rigorous process to ensure and provide reliability. Due to the sheer genuine posts which are developed, the fan base has responded positively, establishing faith and increasing involvement.
As a result, the bloggers have built a moat around themselves that is virtually hard to recreate, providing them with a strongly defendable advantage.
Entertaining
Regarding the content, the team would be wasting their time if they cannot produce humour that is not attractive. Thus, they must be strange and silly. And the content must be viral so that there are millions of individuals throughout the globe that can identify with it.
Ads
The business develops compelling ad content that is practically hard to imitate because of the combination of comedy and truthfulness used in its production. On top of that, there is a beautiful convergence of useful information and advertising money by the content production team.
OPEx:
Dave was well aware that he would be unable to accomplish the task by himself. Therefore, partnering with other investors has brought the business a smart move. Consequently, the business has employed so many talented employees working for them.
Barstool Sports Unique Selling Propositions
Barstool's actual goods business is booming, and it is bringing in a lot of money for the company.
The founder has clearly established Barstool Sports as a key force in the world of sports media. The business has made 3 notable signs of progress:
Firstly, the business refurbishes all binding revenue channels of the social age. Pay Per View feature is one example. Furthermore, the firm has live-streamed boxing competitions, attracting more than 10,000 subscribers. With this technology and innovation, the company has strengthened bonding with its fans and got a large amount of revenue.
Secondly, the founder and other bloggers made a strong move by focusing on non-sport content. During the night of the election broadcast, Barstool received a significant amount of interaction. The content growth is extended horizontally to all the supporters and recruits more charismatic individuals.
Lastly, the business will eventually become a significant media outlet. The media team brings science, politics, and tech-related content to their audiences. Rather than that, they come up with new ways to tackle these subjects that are unique.
How Does Barstool Sports Make Money?
Barstool Sports have the following income streams: advertising video, podcast, video, betting, and events subscription. 
Advertising Podcast
Advertisements are aired during shows, with the majority of them appearing from the start until the finish. Advertisers pay a predetermined charge to the firm and its producers.
Content creators must then adhere to particular guidelines, including ad duration and reciting specified sales material. After tirelessly hard-working commitment, their podcast contents gained popularity, such as Call Her Daddy, Pardon My Take, etc.
Advertising Video
It makes videos for a lot of different websites, like Tik Tok, Facebook, and YouTube. On top of that, the company also makes videos for IG, WeChat, Snapchat, and so forth.
In order to commercialize videos, advertisements are shown whether at the start or in the midst of the content. As a result, every time a user views advertising, the firm is rewarded.
Advertising Display
Display ads can appear everywhere on a website, including the header, bottom, or within the text. To put it simply, once viewers watch the ads, a tiny fee will be paid out to the company.
Betting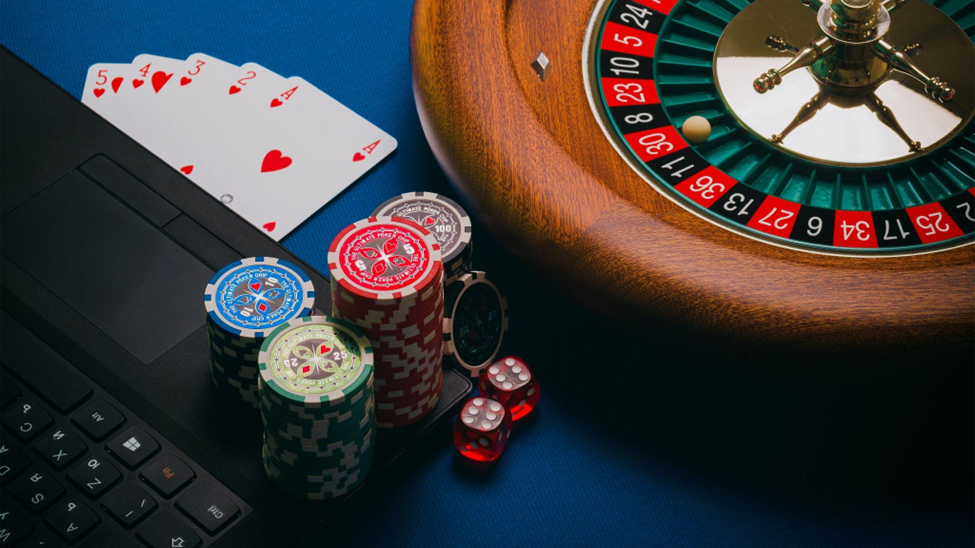 Unlike the conventional sportsbook, the company makes money by charging those who lose a betting. In addition, the business adopts a Vigorish approach, such as big, margin, etc.
Vigorish is a commission fee charged when bets are placed. Furthermore, this is usually shown by the odds which are offered by a bookmaker or gambling establishment. The website increases its profits by giving fewer decent odds.
Events Subscription
The business initially featured a pay-per-view event for a boxing match in 2017. Subscribers can subscribe for certain access to the features, which is similar to Netflix or Disney Plus's model.
To view an event, users will have to pay $20 for this feature. Since its launch, the company has generated around $55K in sales.
Barstool Sports SWOT Analysis 2022
Strengths, Weaknesses, Opportunities, and Threats analysis has been widely done by so many corporations for the purpose of obtaining a precise assessment of the company both externally and internally. Below is the detail of Barstool Sports SWOT Analysis where we discuss all the Strengths, Weaknesses, Opportunities, and Threats.
Strengths
The business obtains a legal license to launch its own online gambling application in 11 states in the US.
The website provides useful content related to sciences, sports, and many more.
Users can find the company on other social media platforms, such as Tik Tok, Facebook, YouTube, Podcasts, and so forth.
The contents are reliable and trustworthy.
The company offers several features that could give great income sources.
The founder also pushes other bloggers to start with non-sport blog posts to engage more audiences.
The platform can be accessed on both Android and IOS versions with 66 million users visiting the website.
Weaknesses
The online gambling app is available in only 11 states.
Compared to other gambling platforms, the business is still small.
Ads displayed might disturb regular audiences.
There is no live stream supported.
Payouts may take up to several business days.
Opportunities
If users from other regions could access the platform, it would give a better chance for the business to expand the market.
Crypto payment should be accepted as an additional income source.
Reducing the days for payouts may increase customer satisfaction.
Threats
Gambling platforms are not guaranteed to last longer.
Having online gambling features along with other popular features under its name may affect the company.
Long payouts may discourage users.
Online transfers also take several hours.