PayPal has been the pioneer in the online payment processing industry since its inception in 1998. Stripe has also made some good strides in offering matchless merchant payment processing services. Both platforms come with great features and a variety of products. Here are a few comparative features from both great platforms to help you decide which one would work best for you.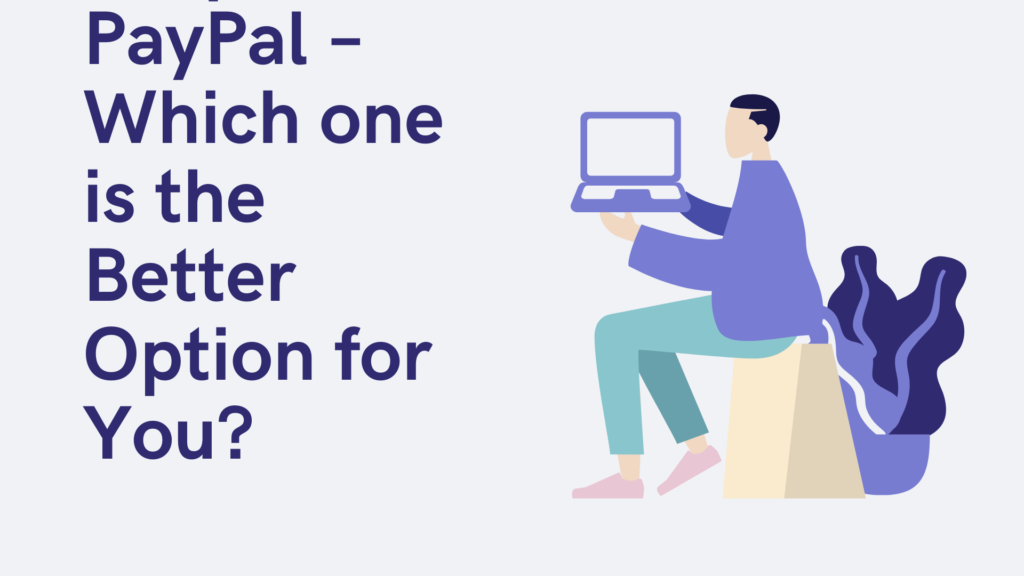 1) Set up and Operating Costs:
Both platforms come with different product packages. The setup fees for both payment processing platforms start with a minimum and increase over additional products.
The transaction cost and currency conversion rates play the most important role for merchants and businesses in selecting the payment processor.
Here is a brief comparison of costs for both:
Product / Feature
PayPal
Stripe
Standard Transaction Fees
2.9% + a Fixed Fee in local currency
2.9% + $ 0.30
Outside USA/International
4.4% + Fixed Fee
Standard + 1% +1% currency conversion
In Store or Direct Payments
2.7% inside US, 4.2% outside USA
Standard +1%
Invoicing/billing
Free
0.5%
Terminal/ POS Fee
2.9% + $0.30 local,
2.7% + $0.05
4.4% international
 
Charge Back Fee
$20
$15
Micropayments
5.0% + fixed Fee inside the US
–
6.5% + fixed Fee outside the US
–
Premium support
–
$ 1,800 monthly
Apparently, both platforms offer similar and competitive pricing strategies. PayPal's transaction fees for international merchants outside the US and small businesses are higher than Stripe.
2) International Presence:
PayPal is present globally in more than 200 countries. Stripe has expanded its global network to more than 42 countries now. However, Stripe has a partner program with industry leaders, enabling it to expand its services to virtually any merchant in the world.
With Brand Reputation and a large customer base, PayPal certainly enjoys a wider international presence and global outreach than Stripe.
3) Products and Services:
There is little to differentiate between the two industry leaders regarding the number of options for online payment processing tool range. Both platforms offer great quality online payment processing, invoicing, e-commerce security features, POS, and Checkout products.
Advancing on features, both platforms now also offer merchant cards and merchant financing facilities. PayPal's POS comes in with immediate integration, while Stripes' requires customization.
However, PayPal offers additional services like "Fundraising" and "Shipping" handling options that Stripe currently does not.
4) Integration with E-Commerce Platforms:
Coders develop Stripe; it does not come with an easy-to-go setup option. Perhaps, that's its advantage too. Stripe comes with many customization offers for e-commerce platforms that offer greater flexibility and control to merchants.
PayPal comes with easier e-commerce integration options. PayPal offers much of the integration process as a "plug-n-play" option rather than fancy coding for non-developers.
However, both platforms come with a clean and easy-to-use interface. Both platforms offer simple and neat payment options for customers.
5) E-Commerce Security Options:
For individual customers and merchants alike, online security has become an important factor. In fact, one of the main hindrances in e-commerce growth has been the potential Cybersecurity threats and online payment fraud.
Both Stripe and PayPal offer great security features to the customers and are CPI compliant. PayPal indicts great efforts to Cybersecurity for its merchant and individual clients. However, Stripe offers a dedicated security program, "Radar" for online fraud protection.
6) Payment Processing and Acceptance methods:
Both PayPal and Stripe accept cards issued by Visa, MasterCard, American Express, JCB, Diner, Discover, etc. The differentiation here comes with debit card acceptance methods and some digital wallets.
PayPal currently does not offer the debit cards acceptance solution that comes with numeric pin codes. Also, PayPal does not integrate the Apple Pay digital wallet. Both platforms support Google Pay and other methods such as ACH direct.
7) Hardware Integration and Card Readers:
PayPal offers a free chop and swipe card reader, while the chip and tap card reader comes at $79.
The transaction fees are 2.7% per swipe and 2.2% per QR code scan. Stripe offers the BBPOS Chipper card reader for $59 and VeriFone P400 at $ 299. The transaction fees are 2.7% + $ 0.05 per successful charge.
8) Customer Support:
Customer support for merchants and small business owners, in particular, plays important selection criteria. For Stripe customers, in particular, merchants usually lack coding skills and technical know-how.
Both platforms offer great customer support services. PayPal offers customer support through online platforms, e-mail, and call centers. However, Stripe has a dedicated 24/7 customer support center for its customers.
9) Merchant Balance processing period:
For merchant account holders inside the US, both platforms offer short funds processing time. Stripe offers a two days window, while PayPal offers 2-4 business days' time.
International business account holders may have to face longer funds clearing time depending on the location. Both platforms clear funds from 7 to 30 working days for different regions.
10) Additional features and Costs:
Stripe offers a company startup option for entrepreneurs inside the US. The setup comes at a one-time $500 cost. Additionally, Stripe offers online security features through "radar" that PayPal doesn't. Similarly, PayPal's features such as "shipping" and "fundraising" do not come from Stripe readily available.