Businesses shifting toward online and e-commerce platforms often see Cybersecurity as the biggest challenge. Financial service providers like banks and card processors like Visa and MasterCard see online security as a big business threat. For businesses and retail customers, online fraud or threats may become lethal to survive.
Stripe comes with great security features for corporate and retail customers' protection. If businesses can feel peace of mind with their customers' online security experience, they can focus well on business development.
Online customers facing complicated checkouts or rejected transactions result in lower sales for many businesses. For many brick-and-mortar businesses, the biggest hurdle remains online payment security issues.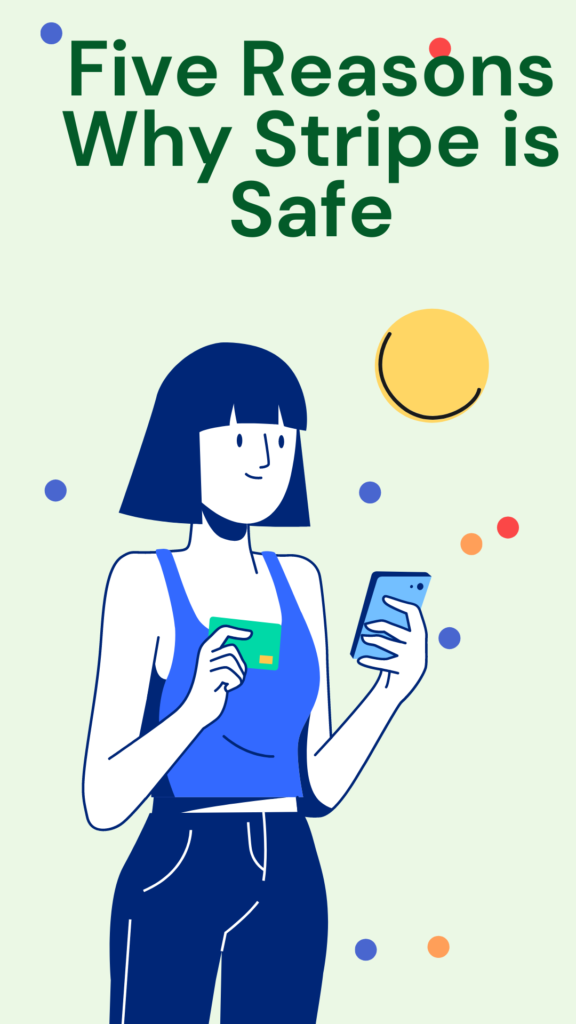 Here are the top five reasons to make you feel at home when it comes to Stripe security features.
1) Stripe has a dedicated Fraud Prevention App
RADAR is a fraud prevention application developed by Stripe. It works with advanced machine learning embedded experience. The dedicated application is a unique online risk and fraud prevention product that gives Stripe a comprehensive competitive edge over others.
For businesses of any size, it comes with standard features included in the basic "payment" package.
Stripe partners with global brands like Visa and MasterCard that process millions of cards globally each day. Their machine learning tools and sophisticated signals tested on billions of data points provide a strengthened app for customers.
One of the key features of the RADAR app is the differentiating ability between fraudulent activists and new customers with accuracy.
2) Stripe is a level one PCI Certified Company
PCI level 1 certified company process more than 300,000 cards annually. That in itself indicates a secure payment and fraud prevention platform. PCI level one requirements are the strictest compliance measures for online security.
Stripe is a PCI level one certified company that processes millions of card transactions annually in over 195 countries.
Some Key Requirements to meet the PCI level one certification are:
Annual Report on Compliance (ROC) by a Qualified Security Assessor (QSA)
Quarterly network scan by an Approved Scanning Vendor (ASV)
Penetration Test
Internal Scan
Attestation of Compliance (AOC) Form
Global card providers like VISA require companies to obtain a report on compliance and level one certification from PCI to be registered as their partners.
3) Stripe Offers Secure Connections
Stripe offers a secure customer experience through HTTPS and HSTS protocols for their public website as well as customer Dashboards.
Additionally, all cards and bank data processed through Stripe applications are handled through encryption. A key security feature with Stripe is card processing through the separate hosting servers for storing, processing, decrypting, and transmitting data. This feature restricts any information sharing with Stripe's internal data servers and hosting platforms.
Additionally, Stripe uses the PGP keys for general data and migration data transfers. It makes the transfer of sensitive data such as card information encrypted and secure over the web.
With its encrypted and secure secured card data processing, it is impossible for Stripe's internal servers to read any numerical or digital card data.
4) Stripe has an SSO Authentication System
As Stripe offers multiple Payment processing tools and extensions, a single sign-on (SSO) authentication system matches its security requirements.
An SSO offers a greater layer of security with a single authentication and password requirement. It is particularly advantageous for a session and multiple app sign-on systems such as Stripe.
An SSO offers additional security measures with:
Allowing companies to define password and authentication roles and levels
Allowing companies to create in-time access accounts
Account managers can assign team member roles at the access level
Account Managers can easily revoke the access for any team member
Customers can embed the IDP-initiated logins
5) Stripe has a Vulnerability Disclosure and Reward program
Stripe offers cash rewards for qualifying reporters on bugs and their security vulnerabilities. Qualifying persons may become eligible for a cash reward of USD 500 and above depending on the severity of the security issue.
Apparently, it doesn't seem a significant program but offers customer confidence and trust-building measure. Fraudulent activities and cyber threats pose great challenges to all online businesses. Card testing, phishing, and spam e-mails are just a few of the tools used by fraudsters.
Increased awareness and communication with customers can provide you with better online security measures. Stripe also offers valuable guides on how to deal with card testing fraud attempts and how to mitigate such risks.