There is only one name that comes up when it comes to online payment solutions, most often, PayPal. People around the world know about the platform and the services it provides.
However, there is also another company that facilitates payments, known as Square.

Many users are often confused about the differences between the two and cannot decide which one is best. For them, given below are some differences between the two platforms.
1) Services
The first difference, and the main one, is that both companies provide services which are different from each other. While both platforms offer services related to money, they work differently. Square offers users point-of-sales and other solutions that users can use to accept payments from customers, for example, through cards.
PayPal, in contrast, is for online transactions that do not involve credit cards. PayPal also has a service named PayPal Here, which competes with Square in that field.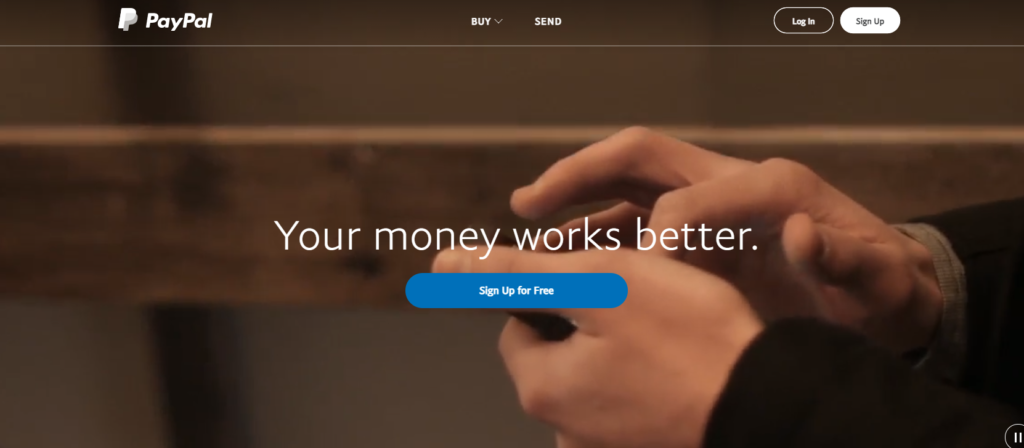 2) Fees
The fees that both platforms charge are also different. Since Square deals with card payments, it charges users a 2.6% commission for each transaction with a $0.10 fixed fee, for its main service. For some other services, the charges may either be higher or lower.
PayPal fees range between 2.75% all the way up to 5% for different types of transactions. There are also some fixed fees in some situations for both platforms.
3) Usage
Both platforms are also different in the way users can use them. Both platforms have apps on smartphone platforms that users can download to interact with their respective platforms.
However, Square's app enables integration with its hardware, which may include the Square Reader, Square Register, etc. Users can also manage their funds through it. PayPal's app is only for managing funds. Since there is no hardware involved, it does not provide that functionality.
4) Receipts
The two platforms are also different from each other when it comes to receipts that users get. Square allows users to get the cash in their bank account within 2-3 business days from when the transaction occurs. On PayPal, contrastingly, receipts get made available almost instantly.
But these are receipts that users receive from other accounts. For credit card transfers, PayPal also takes 2-3 business days. Both platforms offer users the ability to receive their money instantly after they pay a 1% charge.
5) Supported payments
Payments are also an area in which both platforms are different. Square users can receive payments from almost all sources due to the integrated point-of-sale system.
It means they can receive payments through cards and online payments, such as Apple Pay, Samsung Pay, etc. PayPal may not offer the same options, but users around the world use the platform. Therefore, PayPal users can get payments through credit cards and other users, which Square users can't.
6) Reporting
On both platforms, the reporting is also different. Due to its userbase, Square has specific reporting features, such as trend analysis, sales per employee, inventory reports, tips, etc.
Similarly, the platform allows reporting related to its other features, including gift cards, reservations, etc. PayPal also has a reporting feature. However, its reports are more basic as compared to Square, as PayPal's userbase is different.
7) International sales
For merchants and businesses that have branches outside the US, considering the international sales features of both platforms is also different. Square only supports local sales in the country where users set up their sales system.
It means that for users who want to make international sales, Square may not be an option at all. On the other hand, PayPal is available in over 200 countries and supports international sales as well.
8) Developer tools
Both platforms are also different in the developer tools they offer to users. Square offers users an API (application programming interface) to customize their POS systems for inventory, reporting and analytics, and back-office management. PayPal, in contrast, gives users developer tools, which include invoicing and subscription management, and an easy mass-payout tool.
9) Customer support
Both platforms offer their users customer support. However, there are differences in both. Square does not have 24/7 customer support while PayPal does. Therefore, some users may prefer Square over PayPal for customer support.
However, for both platforms, the quality of support is below average. Customers also complain of slow response times on both platforms.
10) Integrations
Both platforms offer a wide variety of integrations. Firstly, Square offers several premium integrations and add-ons that merchants can use. These integrations include POS, eCommerce, marketing, shipping, and account solutions.
Similarly, its add-ons include reservation, employee, inventory, payroll, marketing, and loyalty management tools. Almost all of these are in-house products of Square. On the other hand, PayPal has integrations with some companies such as Shopify, WordPress, Wix, BigCommerce, OpenCart, etc.
Summary:
The summary of the differences discussed above is as below.
| | | |
| --- | --- | --- |
| | Square | PayPal |
| Services | POS and mobile payments solution solutions. | Online payments. |
| Fees | It starts from 2.6% per transaction. | It starts from 2.75% up to 5%. |
| Usage | Used with Square hardware. | Does not require hardware to operate. |
| Receipts | 2-3 days receipts. | Instant receipts from other users. |
| Supported payments | Credit cards and online payments. | Credit cards and other PayPal users. |
| Reporting | Dedicated business reporting tools. | Generic, basic tools. |
| International sales | Does not support international sales. | Supports sales internationally in over 200 countries. |
| Developer tools | Customizable API. | Multiple developer tools. |
| Customer support | Limited customer support. | 24/7 customer support. |
| Integrations | Inhouse integrations within products. | Integrations with commerce companies. |