There is no other platform that comes even close to PayPal when it comes to online receipts and payments platforms. PayPal has become one of the world's leading financial services platforms throughout the years.
Today, the company has more than 346 million active users, which some expect to grow even more. These users come from more than 200 countries due to the global reach and popularity of the platform.
5 Pros of using PayPal
PayPal provides its users with certain advantages or benefits that make it the biggest name in the market. These advantages represent all the areas in which the platform excels and beats its competition.
While there are many pros of using PayPal, only the top few ones are listed below.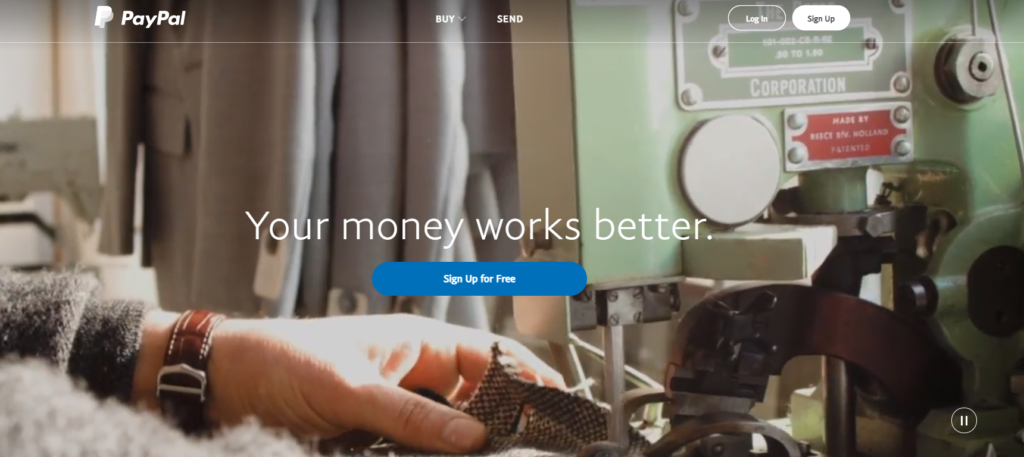 1) Easy to use
PayPal allows users to create two types of accounts, individual or business. While some of the features on both types of accounts are different, the underlying user-friendliness and ease of use make the platform the top choice for all users.
Both types of accounts are straightforward to set up and don't require any technical knowledge. PayPal is also available on all major operating systems or through the web, making it easily accessible to users worldwide. Overall, the platform is easy to use and user-friendly.
2) Security
PayPal has existed for more than 20 years. Through these years, the platform has perfected its security and safety features to keep its users safe in their transactions. Due to PayPal's and users' money involved, the platform is one of the favorite choices for hackers and other unauthorized parties.

However, due to the platform's security features, users' accounts are safe from such breaches. In summary, PayPal provides users with a secure way to pay and receive payments online.
3) Integrations
Through integrations, users of the platform benefit from finding PayPal as a payment option on almost all online platforms, marketplaces, etc. It further means they don't need any other payment source and can rely on PayPal for their transactions.
Similarly, all online businesses trust PayPal with their transactions and accept payments through the platform. It can help those businesses also gain more customers.
4) All-in-one service
With PayPal, there are many services that users can find on the platform and not need other solutions. These include features such as online payments, recurring payments, payment forms, invoicing, micropayments, virtual terminals, and much more.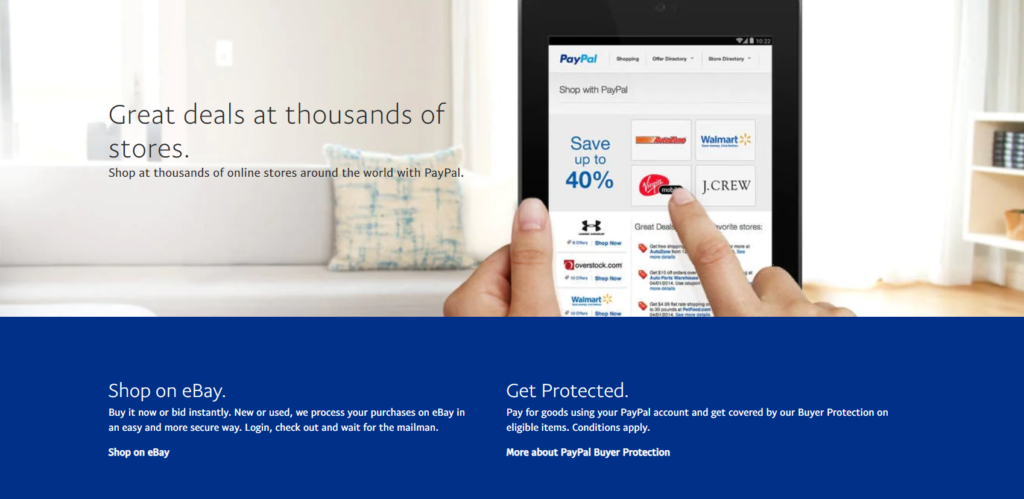 It provides users with the benefit of bringing everything under one roof, so they don't need to look for other alternatives. Most of these features also come for free or at low prices, which is an additional benefit.
5) Discounts
Using PayPal, users can also get discounts on various online platforms that they wouldn't get otherwise. These discounts are mostly for PayPal's loyal customers. It allows these users to go to their favorite online shops or platforms and buy stuff at a discount.
These discounts can go up to 40% on some products such as clothing, jewelry, business services, etc. The platform also has a dedicated page for users to find these discounts.
3 Cons of using PayPal
While PayPal does provide its users with many advantages and benefits, it can also come with some disadvantages. Given below are some of these disadvantages. While these cons of using PayPal aren't a complete list, they represent the top disadvantages.
1) High fees and charges
The fees charged by the platform are much higher than some other alternatives or competitors. One of the reasons behind these high charges is the popularity and market dominance of the company. For some users, the high fees may not be an issue, but it is a considerable amount of the transactions for most others.
For example, PayPal may charge users a base rate of 2.9% and $0.30 per transaction. In comparison, Mastercard charges 1.15% to 2.40% and $0.10 per transaction.
2) Account issues
PayPal users may also face account issues when using the platform. As a result of its policies, PayPal controls users' accounts. It allows the platform to freeze or disable these accounts at their disposal without giving users a warning.
Similarly, the platform may also withhold payments from its users for unspecified reasons. All these make using the platform a nightmare for its users. However, these instances may be rare.
3) Disputes and user protection
PayPal allows buyers to create a dispute against sellers in case a deal goes wrong. However, the process isn't as good as it sounds and can be disadvantageous for both sides. Furthermore, these disputes may be particularly problematic for digital product vendors.
The platform does not protect them in case buyer disputes go through. The buyer can, therefore, keep the product despite receiving a refund from the seller.
Conclusion
PayPal is the top name in the financial services, online receipts, and payments market. There are a few pros and cons of using the platform.
Its pros include its ease of use, security, integrations, all-in-one service, and discounts. On the other hand, its cons consist of high fees, account issues and disputes, and user protection.