Overview
Socure, founded in 2012, is a premier platform for digital identity trust. The predictive analytic platform combines trusted online and offline data intelligence with artificial intelligence plus machine learning algorithms to verify identities in actual time.
The platform has served hundreds of customers, including top 10 credit card issuers, top 10 banks in the US, and over 65 successful fintech. This service provider currently expands into adjacent verticals, including online games, healthcare, payroll provider, insurance, and many more.
Interestingly, the verify identities company has received numerous awards and accolades in the industry, including Best New Technology Introduced Over the Last 12 Months, Forbes' America's Best Startup Employers 2021, and many more.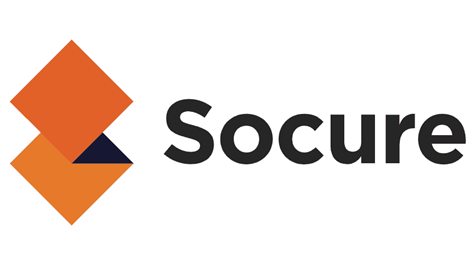 Company Profile
| | |
| --- | --- |
| Company Name | Socure, Inc. |
| Website | https://www.socure.com/ |
| Founded | 2012 |
| Founders | Johnny Ayer |
| Key People | Johnny Ayers – Ceo, Rivka Gewirtz Little –– Chief Of Staff, Pablo Abreu – Chief Product & Analytics Officer, Rhon Daguro – CRO, Gary Sevounts – CMO, Avi Aronovitz – CFO, Rong Cao Svp, Technology, Aviad Levin Svp, Legal, Eric Woodward Senior Advisor. |
| Headquarter | New York, United States |
| Company Revenue | $39.8M per year |
| Key Competitors | Onfido, Auth0, Onelogin, Lightico |
What is Socure? A Brief History
Socure was founded by the current CEO, Johnny Ayers, and Former CSO, Sunil Madhu in 2012. Socure ID+ is the first software version and current flagship solution, looking at many aspects of digital identity.
In 2014, the service provider completed a Series A funding round with 2.5M USD and got the funding from Caerus Ventures in 2015. In 2016, this platform became the first digital identity verification solution after joining the FIDO Alliance.
In a Series B round, the company raised 13.9M USD in 2017. As for Series C funding, the first digital identity verification solution raised another 30M USD in 2019 and an additional 35M USD from new and existing investors by 2020. In 2021, the company released many new software solutions, industry-specific updates and expanded the online game operations. Thus, they completed a Series D funding round with a 100M USD investment and now officially become the start-up "unicorn".
How Does Socure Work and What Does it Offer?
So how exactly does Socure work?
This predictive analytics platform uses artificial intelligence and machine learning algorithms to verify people's identities when using several accounts, combined with both online and offline data intelligence. With the management products, the firm can assist B2C businesses to achieve up to 97 percent know-your-customer (KYC) auto-approval rates. For instance, financial institutions can capture fraud conveniently by using a single API from Socure. The company can easily decrease the population with insufficient bank deposits by verifying young consumers and thin files (those who have few credit records).
Socure identity graph in different aspects:
Date of Birth Pairing
Algorithmic Name Pairing
Best-in-Class Address Normalization
SSN Prefill
What does Socure offer to its consumers?
Intelligent KYC: By combining market-leading data diversity with matching algorithms and unique queries, KYC provides clear, effective results and reason codes for mainstream and "thin file" people.
Global Watchlist with Monitoring: With a highly optimized real-time AML/watchlist query, evaluate the integrity of your customer base throughout the customer's life cycle and during employment.
Sigma Synthetic Fraud: Designed for the digital priority environment, it used a multi-layer method that included advanced analysis and a wide range of deep data sets to increase confidence in the threat of synthetic identity fraud. The latest AI/ML-driven model of Sigma identity is trained based on consortium data to obtain the smallest false positive rate and the best fraud capture rate in the industry.
DocV: The omnichannel document verification solution, DocV, increases security, associates consumer data input to the government-issued document, and uses facial recognition technology to verify ID card photos with self-portraits.
Socure Business Model
Socure has become the leading provider in terms of building trust in digital identity verification. Today, the company announced 113% YOY growth, further solidifying its status as a rising leader in the market. Furthermore, it has grown into the primary technology used by more than 400 of the most renowned companies across 30 verticals, shifting money and conducting real-time online interactions.
This corporate offers industry-leading performance, including auto-approval rates that can reach 94% and authentic and synthetic fraud capture rates up to 90% within the 3% most risky users. When its fraud suite and compliance are paired with its physical document system, the company supports fully automated decision-making that can be as high as 98 percent.
Over the past year, this platform has been on the cutting edge of innovation in industry technologies, capabilities and has announced advances in the field that deal with "Know Your Customer (KYC)" as well as fraud.  With the approval of new patents and more sophisticated data analysis and reporting, clients are enjoying higher growth, less overhead, and greater profits and revenues.
Socure Unique Selling Propositions
The unique selling is based on the competitive advantage that Socure is distinguished from its competitors in terms of business and technology advantages.
Business Advantages
The fraud rate can be reduced by up to 80%
Automatically confirm at least 95% of all new customers at the time of onboarding to verify KYC/CIP conformance
Reduce the need for large manual review teams
Reduce the time and expense of manual reviews by focusing only on the riskiest of scenarios
Technology Advantages
Incorporate the Socure Restful APIs in just an hour with only two lines
Restful APIs are simple and easy to use
Simple and user-friendly manual review dashboards that can be used via API
The data intelligence is available across all the media, including e-mail, phones, social and online, as well as IP
Data intelligence across all digital mediums: phone, e-mail, social and online, and IP
How Does Socure Make Money?
There is significant growth in rapid technological innovation with a high level of adoption by leading institutions across various industries. The majority source of income is from digital identity verification services and fundraising.
For example, the company has attracted major interest and raised the $100 million Series D round of funding led by Accel and is now in the top unicorn category with an estimated $1.3 billion worth of valuation. Secure offers a post-money value between $100M to $500M as of August 25th, 2020, according to PrivCo.
Socure SWOT Analysis
Strengths
Wider coverage for greater accuracy in the identity view
AI & ML Technology for faster and more efficient resolution and making decisions
Advanced: AI & ML Technology: Smarter and faster resolution and decisions
Create new markets and new customers to have a better population coverage
Trusted by 4/5 biggest banks; 7/10 of the top card issuers; growth in your customer approval rate by 15-40%; increase the approval rate for customers aged between 18 and 23 by 20% to 40% and are endorsed by more than 500 of the top companies
Higher efficiency in greater performance:  customer satisfaction levels which range at 99%; AutoDecision Rates 94%; Fraud Capture Rates 98%; CIP Auto Approvals 8-10 times; decline level in false positives
The company has collected the sum of $196.9M in funding in 10 rounds. Their most recent funding was received from a Venture Series Unknown round on the 3rd of June 2021.
More than 22 languages have been spoken in the entity, and we have three non-native English speakers from the Executive Team.
Very difficult to fake for beginners
Certain IDs can be verified through third-party databases or by comparisons
The year 2021 was the one in which Socure made it to Forbes Cloud 100.  Its Sigma Synthetic Fraud solution was awarded "The Aite Novarica Group's Impact Innovation Award" in the Risk Mitigation category. The company was recognized as one of the most creative AI solution providers in FinTech Global's inaugural ALFinTech100 list.
Weaknesses
The public sector does not seem to wish to collaborate with private companies to end bugs and weaknesses in software. If they discover a weakness, and instead of educating the public about it to address the problem, they try to keep it a secret, which means they can use it to their advantage. We do still need better cooperation between the private and public sector.
The information does not confirm that the person who provides the information is actually the person responsible for the transaction.
More prone to false positives when the names of common names are occupied
The processing length of confirming an individual's identity to access the system could be time-consuming, triggering users won't completely engage with the system.
Problems with sharing IDs technically
Coverage of limited geographic areas and ID support.
Threats
It is not dependent on government-issued IDs, and it cannot exercise a certain level of authority.
It is possible to fake identities due to the convenience of creating fake identities online (e.g., fake identities fraud) and fake social profiles.
Fail to comply with regulatory requirements
Challenging in identifying the best partners and staying on top of new forms in this rapidly changing market.
Opportunities
The rapid growth of the market for digital identities can be seen as a part of the overall trend of businesses moving to the digital-first online platform. Based on One World Identity, the U.S. digital identity market is expected to grow from under $15 billion in 2019 to nearly $30 billion by 2023.
The COVID-19 pandemic has accelerated global patterns that would happen regardless, which will become a major fuel in the growing importance of ID verification firms.
Socure raised $100 million in Series D at a $1.3 billion value and allows the opportunity to generate better features and innovation.