Overview
Paxos is a financial institution that builds on a blockchain infrastructure to connect physical and digital assets. This blockchain-regulated platform offers products that help move financial assets quicker in a more efficient way.
In the contemporary world, trillions of dollars are put in the centralized bank with an old-fashioned financial system that is not easily accessible to people. On the other hand, Paxos is a new financial system construction that helps people move their assets quickly anytime and anywhere.
This fintech company offers a Crypto service product that allows users to trade, settle, tokenize, and custody their assets through Crypto Brokerage and Stablecoin. The institution does not provide one service alone, and it does have security and commodity settlements for institutions as well.
Not only for that, the company has served top international clients across the globe, such as StoneX, PayPal, Credit Suisse, Revolut, and so on. On top of that, this fintech blockchain company that has attracted many partnerships like Mithril Capital, PayPay Ventures, OakHC/FT, and Declaration Partners has a whopping funding investment of $540 million.
Company Profile
| | |
| --- | --- |
| Company Name | Paxos Trust Company, LLC |
| Website | https://paxos.com/ |
| Founded | 2012 |
| Founders | Charles Cascarilla – Co-Founder & CEO, Rich Teo – Co-Founder & CEO |
| Key People | Andrew Chang – Chief Operation Officer, Dan Burstein – General Counsel & Chief Compliance Officer, John Bumgarner – Chief Information Security Officer, Nick Selby – Chief Security Officer & Information Technology, Dorothy Chang – Head of Marketing, Hongzhe Sun – Vice President of Crypto Brokerage Business Development, Allison Whaley – Director of Product Marketing, Edward Luo – Compliance Officer     |
| Headquarter | New York City |
| Company Revenue | $23.5 million |
| Key Competitors | Binance, Coinbase, Kucoin, Bittrex, Robinhood, Uphold, Bitpay, Bitstamp, Bitfinex |
What is Paxos? A Brief History
Paxos is a fintech solution company that acts as a Platform as a Service (PaaS) to settle the incapabilities of the old-fashioned and broken financial system. Because the traditional way of transferring money in the bank is complicated and slow, the new technology helps users move their digital assets on their own faster and more secure. The company acts as a regulated blockchain Trust Company that helps protect physical and digital assets for users.       
The company was founded in 2012 in New York by Charles Cascarilla and Rich Teo, the co-founders. The company's name was first called itBit Bitcoin exchange; however, the name was later legalized to Paxos Trust Company in 2015.
Paxos was recognized and approved by the Financial Services Department of NY, US, with a high level of expertise and reliability to offer cryptocurrency. In 2021, the company has 21 investors and a total funding of $540 million.
How Does Paxos Work and What Does it Offer?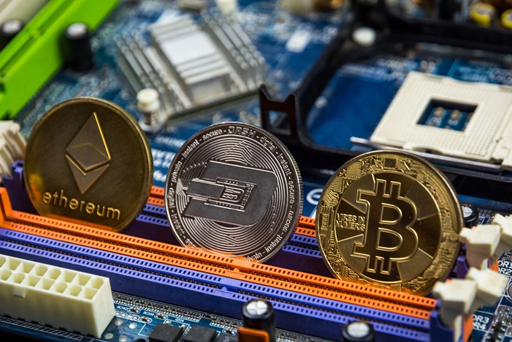 Paxos infrastructure is built on a blockchain network. The goal is to make changes to the traditional way of the financial system to a more handy, user-friendly, secure, rapid, reliable, and digitalized system.
Moreover, this fintech company introduces many features that are related to each other. Therefore, the products and services in the ecosystem make users' experience more convenient than ever before.  
So how exactly does Paxos work?
Like other Crypto exchanges, you can register an account on the website for free easily. After successfully signing up, you will see many product features in the wallet.
From there, you can see the balance, transaction history, deposit, transfer, and other product features. If you want to use a specific product or service, you can deposit or use P2P to trade your money in the wallet via a visa card. Then you can have stablecoins (USDP) that are equivalent to the amount of US dollars deposited. After that, you use the features to serve your needs easily.  
What does Paxos offer to its consumers?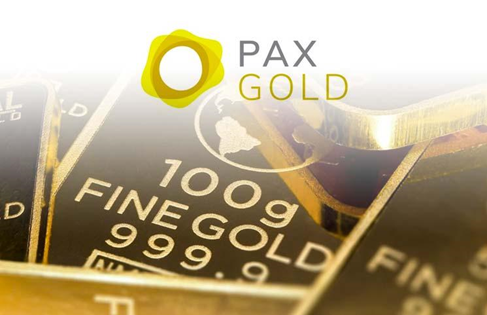 Source: azcoinnews
This fintech platform has an array of features regarding cryptocurrency and finance, such as PAX Gold, Crypto Brokerage, Settlement Services, Commodities Settlement, Stablecoins, and itBit Trading.
PAX Gold:
PAX Gold or PAXG is digital gold that represents real physical gold. This regulated Trust company uses physical gold stored in the Brink vault as custody. For every PAXG token, it is backed by one troy ounce of a gold bar.
Crypto Brokerage:
It is another service offered in the platform to help clients purchase, sell, or hold the Crypto portfolio with very manageable risk. With the robust background and experience, this can make the company a safe and manageable risk option.
Settlement Services:
The service helps institutions modernize and digitize their financial and operational systems. On top of that, this settlement service has high security for equity because it is hosted privately and authorized with a blockchain network.
Commodities Settlement:
This feature offers a simultaneous solution, single linkage, and reduced paper workflow with low cost. Hence, the information will be well-protected and risk-free.  
Stablecoins:
The things you need to know about USDP are as follows: (1) users can move this fiat currency any time with ease, (2) users can use USDP for payments of goods and services with lower fees, (3) users can hold USDP instead of USD in the visa card or cash
itBit Trading:
Financial Services Department in New York oversees the trading algorithm software; therefore, it can protect market manipulation. Users will be charged at a very low commission rate for every transaction and nil fees for withdrawal.
Paxos Business Model
Paxos is a revolutionized financial platform that builds on blockchain infrastructure as a bank chain. The bank chain, in other words, is a platform as a service (PaaS) blockchain that settles solutions for financial institutions across the global markets.
In addition, the bank chain is genuinely beneficial because it delivers a fast solution with accurate automation. Besides, it also offers a secured and manageable counterpart risk, fewer demands for capital, and improved operation.
On top of that, this fintech blockchain-regulated company presents its number one service, which is a blockchain gold service. The utility case of this service is to digitalize the physical gold on the blockchain network.
Simply speaking, the company's digital gold is backed by physical gold to settle the service. Therefore, since gold is a store of value, the clients can invest in and store their gold as digital assets.
They can exchange, transfer, or move the assets to anyone in just a few clicks. Keeping the asset as bank chain precious metals allows the clients to have fewer capital charges with better functions.
Paxos Unique Selling Propositions
Pertaining to an ordinary company, Paxos also establishes its own visions and missions. The business later tries to define itself into a clear roadmap, annual plans, quarterly objectives, and key results (OKRs).
Moreover, the company has a precise mission along with efficient resource management established to each layer of the operational line. Therefore, each functional team will accomplish the tasks aligned with the company's goals.
As technology advances, the traditional financial system is about to be outdated. Therefore, this blockchain-based company establishes a new financial settlement platform to turn the broken system into a new digitalized world.
By doing so, users now can purchase, manage or move their assets online in a very efficient and fast way. With PayPal partnership, this financial firm has built a stepping stone for PayPal clients to trade the cryptocurrency assets.
Furthermore, the company also features regulation compliance that will help financial institutions to align the regulations and cryptocurrency. On top of that, as blockchain and crypto have been popularizing, Paxos is one of the first fintech blockchain-based company movers.
The experiences and expertise the company acquires, it helps pioneers and settles risks for many capital traps. The company is an expert in consulting both finance and crypto compliance.   
How Does Paxos Make Money?
The main thing that this Trust company does is to collect more investment funds from big investors. For this reason, the company provides so many use-cases with secure networks and procedures to settle solutions to many institutions. As a result, they can gather a big pool of investment. Subsequently, Paxos makes money by earning commissions every time the users trade on the platform.
As the company offers Crypto Brokerage service, this regulated blockchain Trust company will charge the users a minimum of 1.75 US dollars for every executed order. However, the service offers 3 thresholds. If the monthly trade value is below 100K, the platform will charge 0.18%.
If below 1 million, the commission will be 0.15%. Lastly, when the trade value is above 1 million, the commission rate will be only 0.12%. In addition, if you use PAXG tokens, you will be charged between 0.03% to 1% depending on volume tiers. Plus, you will need to pay another 0.02% for ETH gas transaction fees.
Paxos SWOT Analysis
Strengths
Revolutionize the old broken financial system into the secure and digitized platform
Fast transaction and transfer of assets
The firm is supported by big investors, such as PayPal, Mithril Capital, etc
PAXG is backed by a real physical gold bar held in Brink Vault, London
First-regulated blockchain Trust Company since 2015
Certified expertise and recognized by US Financial Services Department
The company is expert in providing financial solutions both the platform and consultation
Low commission fees in every fund transfer
No charging fees for converting from Crypto assets to fiats
Weaknesses
USDP has low trading volume on other exchanges, except for Bitglobal
itBit has limited Cryptocurrency trading pairs
USDP is limited on exchanges
Threats
Hackers can hack even the most secure decentralized network
The Trust Company is centralized, and under US's regulation, so it can be deregulated by any means
Opportunities
It would be a great idea for the company to have more fiat currencies as the demand for Crypto trading and exchanges increase
Add more features, such as international money transfer, international payments, lending, or remittances
The future of gold will be traded through the blockchain network
The USDP has a partnership with Binance USD
The demand for asset protection will be decentralized and digitalized.