Overview
The online-based insurance firm, Next Insurance, was founded in 2016 with its headquarters in Palo Alto, California. Guy Goldstein is not only the co-founder but also the CEO of this private insurance firm plus has a 90 percent approval rating among Owler members.
The company has become one of the leading InsurTech in the US. It has raised around  $631 million in financing and has over $2 billion in market capitalization.
A total of $881 million has been invested in this company. LLC, AP Intego Insurance Group, was Next's most recent purchase, made in March 2021 for an undisclosed amount.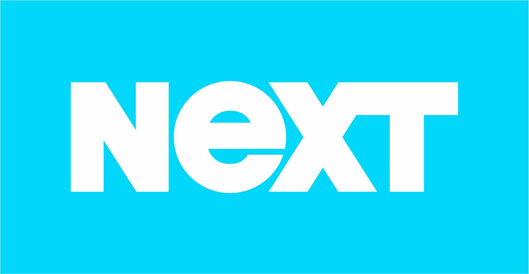 Company Profile
| | |
| --- | --- |
| Company Name | Next Insurance, Inc. |
| Website | https://www.nextinsurance.com/ |
| Founded | 2016 |
| Founders | Guy Goldstein, Nissim Tapiro, and Alon Huri |
| Key People | Guy Goldstein – CEO and Co-Founder, Alon Huri – Co-Founder & CTO, Nissim Tapiro – Co-Founder & VP of R&D, Michelle Cheung – CFO, Sofya Pogreb – Chief Operating Officer, Haim Yadid – Platform Group Manager, Evyatar Sagie – Growth Hacking Principle |
| Headquarter | Palo Alto, California, United States |
| Company Revenue | $61.8M |
| Key Competitors | Embroker, Insureon, Coverwallet |
What is Next Insurance? A Brief History
Next Insurance is an internet insurance provider that specializes in web and AI-based solutions.
The platform, founded in 2016, provides professional and general liability insurance for fitness, contractor, therapy, beauty, education, cleaning, and entertainment industries, allowing companies to get tailored insurance at reasonable prices.
To help the customers get transparency, the services include quick claims investigation, with many decisions being made within 48 hours. They utilize technology to reduce agents, plus many costly frills, resulting in extremely low pricing.
Markel Corporation Nationwide Ventures and Munich Re Ventures invested $250 million in 2017. In the same year, Munich Re Ventures and American Express Ventures invested $250 million in the entity in Series A financing.
And, Munich Re Ventures invested $250 million in this platform in a Series C financing in 2019. CapitalG and Munich Re joined Next in a $2,000,000,000 series D financing in 2020.
This insurance tech provider raised $ 250 million, and in less than a year, its valuation doubled to $ 4 billion in April 2021.
The most recent investors are Zeev Ventures and FinTLV Ventures. According to PrivCo, the firm has $1B to $10B as a post-money valuation as of March 31, 2021.
The online insurance company has acquired two businesses. On March 3rd, 2021, they made the latest acquisition – AP Intego for 500 million US dollars.
How Does Next Insurance Work and What Does it Offer?
So how exactly does Next Insurance work?
Next Insurance gives owners an instant quotation. The policies are specifically tailored to the demands of those institutions. Because this tech-enabled insurance company does not have any physical locations, all customer service is provided over the internet.
The firm has its own call center, which is open seven days a week to address client questions. Besides, the damage claims can be submitted online through the company's website.
What does Next Insurance offer to its consumers?
The company sells insurance online and utilizes new data sources, artificial intelligence, and machine learning technologies to decrease the questions substantially.
Business Insurance
Business Owner's Policy Insurance
Certificate of Insurance
Commercial Auto Insurance
Commercial Property Insurance
General Liability Insurance
Errors and Omissions (E&O) Insurance
Professional Liability Insurance
Tools & Equipment Insurance
Workers' Compensation Insurance
Next Insurance Business Model
Next Insurance began as an insurance agency before transitioning to a carrier model.
The business concept is to provide small business insurance as a one-stop-shop. According to the founders, because other insurance firms did not focus on small enterprises, the online insurance firm focused on this market.
The small company industry in the United States is projected to be worth $140 billion, yet it is highly fragmented, with the top companies controlling just 6-7 percent of the market each.
The company has approximately 200,000 business clients as of March 2021. Next purchased AP Intego, which has $185 million in active premium, in March 2021. Amazon Prime Business members may now get insurance thanks to a partnership between the two companies.
The Insurance firms are establishing new adjacent industries based on their internal data. An insurer can sell the information anonymously to other sectors that are interested in it.
This might be beneficial for projecting the direction of a certain car company's tendencies or perhaps the whole economy.
Moving forward to the next plan, the company hopes to develop more sophisticated uses of AI and machine learning to improve the customer experience.
Next Insurance Unique Selling Propositions
Customers pay a monthly premium, which is how insurance companies generate money. As a tech-enabled insurance provider, it may offer instant quotations to the owners.
Quotes start at $10 per month, and policies are tailored to the specific needs of each company. They are entitled for a 10% discount if they make a decision to bundle policies.
How Does Next Insurance Make Money?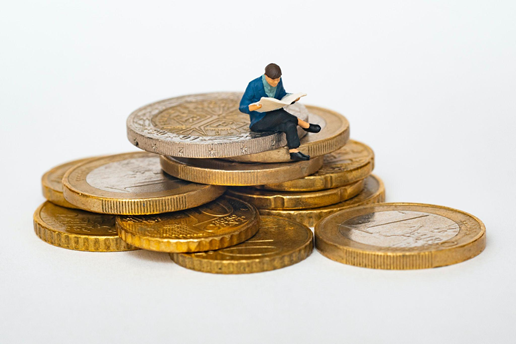 Next Insurance earns money by collecting monthly insurance policy premiums from its clients. Being a cutting-edge firm, they use technology to expedite many of their operations.
Because Next does not have physical locations, it can save significantly more money than traditional insurance firms.
The corporate was valued at $4 billion at its last Series E financing, which was disclosed in April 2021. According to TechCrunch, Next is presently generating $200 million in yearly sales.
Next Insurance SWOT Analysis
Strengths
AM Best, the industry benchmark for assessing insurance firms, has given NEXT an "A- Excellent" rating.
One hundred thousand company owners trust and enjoy it.
The unbelievable insurance firm is a reality with a 4.7 rating while over a hundred thousand clients believe in Next Insurance. The firm has a 4.7/5 star rating on the site, a 4.8/5 star rating on Google, and an A+ rating from BBB.
$1 billion in valuation; $381 million in funding; $100 million in written premiums are increased by 3x compared to 2018 and are available in all 50 states.
Business owners may sign up in minutes using a simple online application. The firm tailors policies to the needs of all small enterprises.
On packaged insurance, you can save up to ten percent.
Customized insurance for your needs is just a few clicks away for over a thousand different sorts of enterprises.
Advanced Technology and Human Capitals: The company is committed to assisting enterprises in achieving their objectives and has hundreds of people working behind the scenes on ground-breaking AI-based technologies.
Excellent Business Performance: Live Certificate for instant proof insurance, instant quote no more than 5 minutes, and no extra charge for monthly payments.
One-Stop-Shop: Businesses may now obtain online insurance immediately from a single source and in a single step. Business automobile insurance, professional liability insurance, and general liability insurance are included in the additional coverage.
'Next for Agents' was introduced, and over 5,000 agents utilize this instech to quote and bind policies rapidly.
The platforms are well-designed intelligently, and simple to use.
 A 161% rise in brand searches in 2019 compared to last year.
Customers appear to be less frustrated while dealing with the claims process.
Weaknesses
Next Insurance does not provide multi-policy coverage. Several commercial insurers provide general liability packages and other types of coverage into a single at a more affordable cost.
This new firm might not be available in your area.
The digital claim procedure may sound unfamiliar to traditional business owners who get used to paper records.
Highly specialized enterprises need to call for registration because their businesses may not appear in the drop-down menus of the application.
Threats
The insurance sector has a hard time serving clients promptly and effectively.
Insurance firms are slowly adapting to the changes in customer demands.
Financial fragility is becoming more prevalent among businesses.
Smaller agencies and insurance firms will be affected hard by rising costs and shrinking profit margins due to government regulation.
They can combine advanced technology with a customer-first attitude to service. It provides the transparency, flexibility, and convenience that customers expect.
Opportunities
Cross-selling financial services are tapped barely.
Paperless transactions are now possible because of advancements in technology.
Clients' growing need for an "insurance consultant" gives new avenues for providing service and generating revenue.
Take Advantage of Data-Driven: Use Data faster and more accurately, and cost-effectively in innovative ways while maintaining your margin. It improves the customer experience to be more seamless, quicker, and personalized and gives important insights into your goods and services.
Rich Digital Customer Experience: Customer retention and satisfaction improve with more feedback for brokers and intelligent interactions. Using technology can increase contact points to enhance cross-selling opportunities, and improve customer participation and revenue. More contact will improve the acceptability of customers, which will also help avoid false statements. Using a digital ecosystem to connect the products and services of customers and partners will expand the offerings of our products.
Remote Work As An Opportunity: COVID-19 has forced the industry to work remotely, and the industry has stepped up its response to the challenges of the new normal. Therefore, it is time to improve the workflow and make the customer experience and employees more effective and efficient.
Emphasize Cyber Security: As much as it is a danger, cyber security is a financial opportunity. Companies that use contemporary best practices and invest in their cyber security capabilities will potentially generate new income streams.