Overview

Abbott, also known as Abbott Laboratories, assists people in achieving their healthful living at every stage of life. The company has the mission to stretch human potential in all intricacies, settings, and life circumstances.
This is accomplished by promoting innovative science and technology, excelling performance, and realizing individuality to gain customer loyalty and maintain business prosperity.
Company Profile
| | |
| --- | --- |
| Company Name | Abbott Laboratories |
| Website | www.abbott.com |
| Founded | 1888 |
| Founders | Wallace Calvin Abbott |
| Key People | Robert B. Ford – President & CEO, Miles D. White – Chef Executive Chairman, Robert Funck – Executive Vice President & CFO, Jon Goveia – Director of Regulatory Affairs, Shamini Nair – Global Marketing Director |
| Headquarter | Abbott Park, Illinois, United States |
| Company Revenue | 34.61 billion USD (2020) |
| Key Competitors | AbbVie, Agilent Technologies, Johnson & Johnson, Medtronic and Bruker Corporation |
 What is Abbott? A Brief History?
Abbott is a pharmaceutical corporation that creates, produces, and distributes a myriad of health merchandise. For instance, the firm manufactures medical equipment, neuromodulation devices, diagnostic systems, kid and adult nutritional items, and generic medications.
Wallace C. Abbott, a practicing physician, founded the company in 1888. He started making Alkaloid medication in the back of his pharmacy in Chicago. In 1894, he founded the Abbott Alkaloidal Company as a medical author and producer. But regardless of all that, in 1907, the corporation moved out of the United States by establishing a subsidiary in London. It created its initial synthetic medication, Chlorazine, as a disinfectant during World War I.
The firm's initial public offering (IPO) took place in 1929, during the Great Depression. The implication is that, although its IPO appeared during the terrible timing, the company began to thrive over several decades by diversifying into other product lines such as vitamins and arterial treatments.
How Does Abbott Work and What Does it Offer?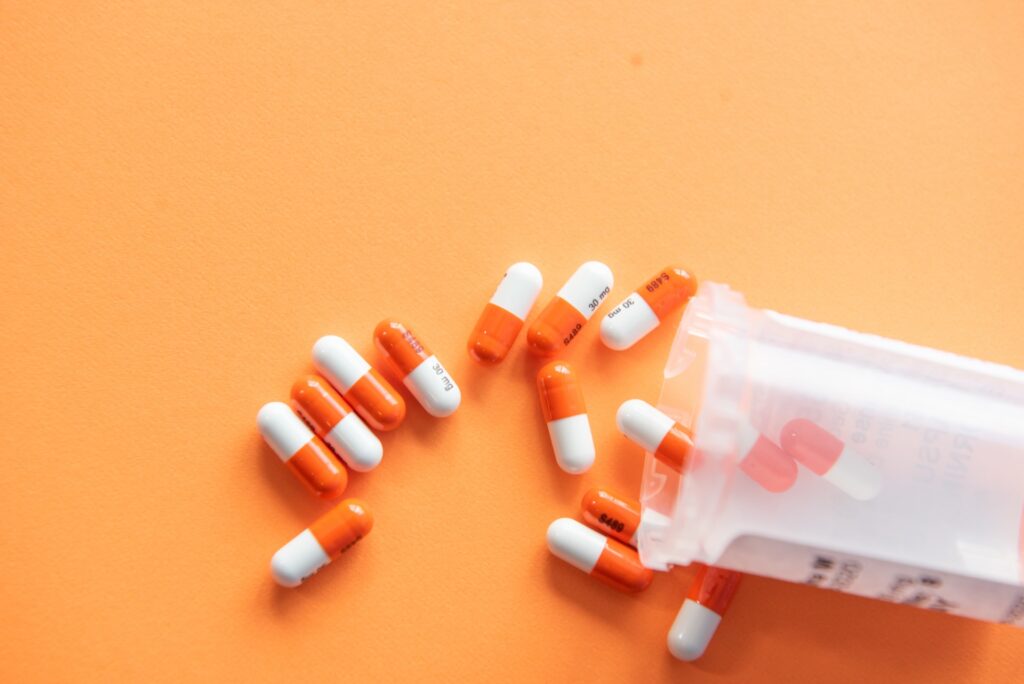 Abbott is a company that discovers, develops, manufactures, and sells a wide range of medical supplies. Its products include electrophysiology, rhythm control, vascular and structural heart devices to treat cardiovascular illnesses, diabetic care items, and neuromodulation technologies for patients suffering from mobility problems.
The business has its headquarters in Abbott Park, Illinois, in the United States. Meanwhile, their goods are distributed directly to exporters, importers, governmental organizations, health care institutions, pharmaceuticals, and retail chains. In addition, the corporation sells its goods throughout Latin America, North America, the Middle East, Europe, Asia-Pacific, Africa, and other places.
Abbott Business Model
When it comes to Abbott's business model, it is divided into four segments:
Generic Pharmaceutical Products
Their products are generic medications, such as female healthcare, gastrointestinal, cardio-metabolic goods, aching and nervous-system treatments, respiration healings, and vaccinations. These items are made worldwide and are mainly distributed outside of the United States.
Diagnostic Products
This market division includes cartridges for blood analysis, immunoassay and clinical chemistry systems, DNA and RNA processing appliances, genomic-based tests, informatics and automation treatments for labs, rapid test kits. They are manufactured, advertised, and supplied all over the globe.
Nutritionals
This is the company's significant division. It covers a large segment of global market capitalization, where this corporation invades more than half of adult nutrition worldwide sales. Their products are supplements, pediatric nutrient items, and commodities for infants and grown-ups.
Vascular Devices
In a general sense, these provisions are used for the heart and the vascular system, available across the globe.
Aside from the segments mentioned earlier, the organization also manufactures additional goods such as glucose detection equipment for diabetes treatment and medical equipment for eyes, such as contact lenses, cataracts, and LASIK surgery.
Abbott Unique Selling Propositions
Abbott has three main value propositions as follow:
Global Commercial Presence
The company supplies its merchandise in over 150 countries across the globe and is a pioneering market leader in numerous regions, including Latin America and India.
Competitive Advantage
It spends extensively in research and development, and many of its commodities are not accessible from other firms, resulting in consumers who need the company's goods being firmly rooted in the company.
Brand Awareness
This business is a well-established trademark with a record spanning more than 125 years. Following Fortune magazine's annual rankings, it was recently recognized as the most highly-respected company in pharmaceutical commerce.
How Does Abbott Make Money in 2022?
Abbott makes money from offering medical devices, among other areas of expertise. Additional medical devices for the treatment of heart disease, stroke, carotid artery, and vascular ailments are among the products offered by its medical devices division. With the new purchases of St. Jude Medical and Alere, the corporation has significantly increased its size and competence in the industry.
In 2017, when the corporation bought St. Jude Medical, the revenues for the division partly increased from $5.3 billion in 2016 to $11.4 billion in 2018, with electrophysiology and neuromodulation being the primary drivers of this exponential growth.
Electrophysiology, also known as electrocardiography, is a test used to measure the heart's activity and identify arrhythmia. On top of that, the firm is gaining a significant demand for its cardiac mapping and ablation portfolio. In addition, its neuromodulation goods for chronic pain and mobility issues are growing in popularity.
In addition to electrophysiology, vascular products have benefited from MitraClip sales. The MitraClip was recently authorized by the United States Food and Drug Administration (FDA) to treat heart failure in patients with clinically severe secondary mitral regurgitation.
Whis Is Abbott SWOT Analysis in 2022?
Abbott Swot analysis 2022 discusses the company's strengths, weaknesses, as well as the opportunities that open to Abbott as well as threats to, its branches by competitors and external environments. For example, one of the examples of Abbott's strengths compared to its competitor is its reputation. Lack of adoption of the new technology to help the company improve the efficiency of its operation might be the weakness of the Abbott that we could observe now.
Let's see the analysis below for the detail.
Strengths
Reputable brand: the company has made significant investments in establishing a positive flagship title over the years. A strong brand repertoire can be incredibly beneficial for the firm and potential collaborations looking into expanding more product categories.
Strong business value chain: over the years, the corporation has established a dependable value chain capable of reaching the overwhelming amount of its prospective market for its innovative products and services.
Trustworthy raw material from suppliers: the firm has a reliable source of good raw material, overcoming any supply chain blockages that may arise.
A solid community of business partners: the organization has established a decent culture among its distributors and dealers. The dealers promote the company's products and invest in training the sales team to clarify to the customers how they can obtain full advantages from the products they buy.
Proven track record of well-off mergers and acquisitions: the firm has merged many technology and businesses over the last couple of years, allowing it to simplify its processes and develop more reliable supplying methods for its customers.
Many loyal customers: the firm has achieved great brand recognition among current and future consumers.
Weaknesses
Little accomplishment besides its main operation: although it is one of the most successful companies in the industry, its current procedure has made it difficult to expand into other product areas.
Modest product demand estimation: one of the reasons the company's inventory is so high compared to its rivals is that the corporation is not particularly adept at demand forecasting, which results in the company maintaining greater inventory levels both in-house and in the channel.
Inadequate innovative technology: currently, the company's investment in technology does not correspond to its long-term objective. The firm must invest more money in technology to integrate the processes across the board, given the magnitude of its growth and the variety of locations into which it plans to expand.
Opportunities
The rise after years of stagnation and a weak growth rate: the economic rebound and upsurge in consumer spending allows the firm to acquire new customers and expand its market share. These new environmental rules will establish an even playing field for all companies in the business due to the new possibilities. For the organization, it represents a tremendous chance to demonstrate its superiority in the latest tech while expanding its customer base in a new product area.
More consumers from the online platforms: over the last several years, the firm has spent a significant amount of capital on the company's online presence. The entity has gained access to a new sales channel due to its investment. In the next few years, the organization will be able to capitalize on this potential by getting a deeper understanding of its customers and meeting their demands via big data analytics.
Less inflation rate: this contributes to greater market stability and allows the company to provide loans at a lower interest rate to its clients.
Threats
Extreme competition: the volume of participants in the market has expanded over the previous two years; meanwhile, the company's income remains stable. Due to stable income, this scenario has had an intense impact on cash flow and total sales.
Local environmental regulation: New environmental rules enacted as part of the Paris Climate Agreement (2016) may threaten certain established product categories. At the same time, the growing power of dealers and distributors poses a danger since the industry is paying bigger margins to the local distributors. At the same time,
Inconsistent supply of new items: although the firm has produced many products over the years, they can be motionless compared to product developments by its competitors. Moreover, the supply of new items is not consistent, resulting in fluctuations in sales numbers that are both high and low throughout the years.