Overview
Google acquired YouTube in the range of $1.65 billion in November 2006, nearly two years after it was founded in February 2005 by Steve Chen, Chad Hurley, and Jawed Karim.
Google revealed in its 2020 annual report that the company produced $19.8 billion in revenue from single advertising in 2019, although it also has other alternative income streams.
This acquisition has generated its revenues to account for 10.83 percent of Google's total revenues in 2020. As a result, this video-sharing platform has become the world's most powerful video-sharing site and the second biggest search engine on the internet after Google.
With over 500 hours of available posted content every minute on the platform, people have consumed their daily time watching the videos every day, beyond one billion hours per day.
The platform is accessible in multiple languages and is utilized by individuals and celebrities, famous corporates, and other influencers who market their own brands and generate money via YouTube.
Company Profile
| | |
| --- | --- |
| Company Name | YouTube, LLC. |
| Website | www.youtube.com |
| Founded | 2005 |
| Founders | Jawed Karim, Chad Hurley & Steve Chen |
| Key People | Susan D. Wojcicki – CEO, Ms. Julie Supan – Senior Director of Marketing, Robert Kyncl – Head of Content & Business Operations, Kevin Donahue – Vice President of Content, Susanne Daniels – Vice President of Originals. |
| Headquarter | San Bruno, California |
| Company Revenue | $19.8 billion (2020) |
| Key Competitors | Vimeo, Netflix, Dailymotion, Instagram's IGTV, TikTok |
What is YouTube? A Brief History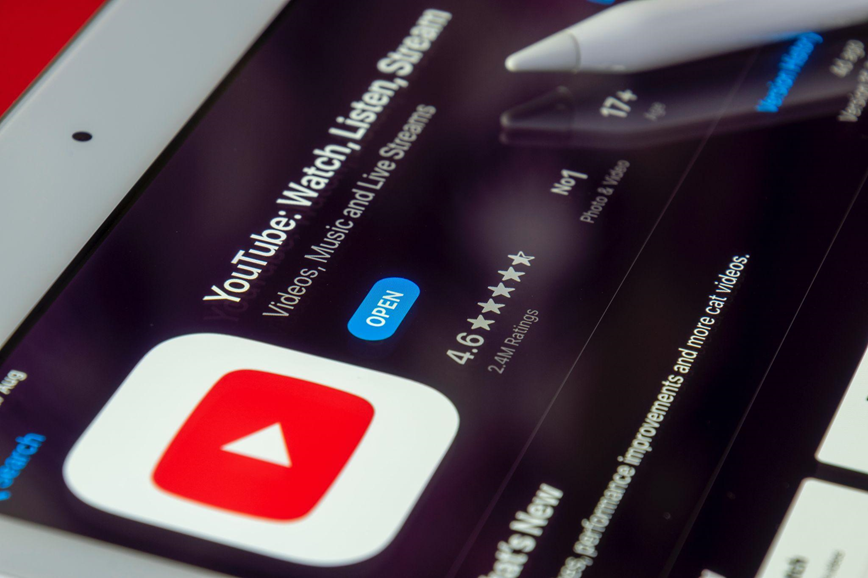 YouTube is a Google-owned online video sharing and social media network based in the United States. This leading platform was started by Chad Hurley, Steve Chen, and Jawed Karim, who were also early PayPal employees.
Hurley and Chen came up with the idea for YouTube in the early months of 2005 after they had a hard time sharing their video shot at a dinner party. The story looks simple, yet it has made the idea of video sharing more convenient to the globe. After the acquisition by Google at $1.65 billion in 2006, the entity has altered its business structure and business model by not relying on only advertisement as its single income source anymore.
Currently, the company has developed its services in different areas, including network television and mobile apps, and linking its platform to other service providers. More than this, what you see in video categories on the platform contains short files, video clips, documentaries, music videos, audio recordings, teasers, vlogs, live streams, movie trailers, etc. Individual users independently create that content.
The company now serves paid content, including exclusive content and movies. It has grown from a modest site to a significant business with an estimated $19.8 billion in 2020. The platform and their authorized creators are both members of Google's AdSense program, which have increased the revenues for both partners.
This corporate has significantly impacted society, inspiring cultural values, and popular internet trends, particularly spawning multimillionaire influencers. With over one billion users per month, it has become the second most accessed website.
During the COVID-19 pandemic, when most of the globe was instructed to stay home, the use of platforms such as YouTube skyrocketed. According to a research firm, this video platform accounted for 15% of entire internet traffic, more than double its pre-pandemic level.
How Does YouTube Work and What Does it Offer?
So how exactly does YouTube work?
YouTube enables users to post videos, share and comment on other videos, subscribe to their favorite channels, and monetize them to earn income. The platform's videos are free to access and watch.
In addition to offering a video-sharing platform, it also provides a dedicated platform for music and games.
What does YouTube offer to its consumers?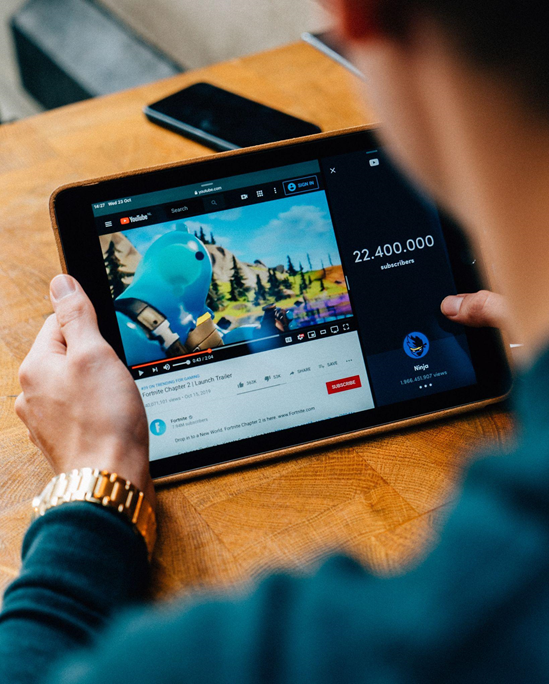 YouTube was first designed as a platform for anybody to submit any video material. Users will be able to freely publish, share, and watch material on the site.
It has subsequently expanded to become one of the world's leading video distribution websites. Plenty of content creators nowadays makes a promising career by Ads on their created videos. A few people can genuinely make an excellent livelihood as YouTubers, thanks to The Company's Partner Program and Google's AdSense.
YouTube Business Model
YouTube's initial income is from advertisements as its business model.
The firm attracts approximately 1.8 billion users monthly. Google tracks their actions on this platform and other websites and then adds this information to their profile to assist advertisers with targeted ads on the app/website. Here are products/services that this Google-owned site has offered after the acquisition:
Sponsored Videos: This is a sponsored advertisement. It is how sponsored video functions and the advertiser compensates the platform based on the number of views it receives after clicking on an ad. It's referred to as SERP advertising.
Embedded advertisements: This advertising appears before the video starts. In addition, brief commercials are put in between videos to earn revenue.
Advertisements on Landing Pages: A landing page is similar to banner advertising that may feature both images and videos and can be utilized in various ways by marketers to scream out the story.
YouTube Premium: Somewhat like Netflix's business strategy, this platform has also launched this Premium program, which provides you with an upgraded, seamless experience across the website.
Channel Membership: First introduced as sponsorships, the channel membership feature enables publishers to interact deeper with their subscribers and earn more revenue from the platform rather than simply putting up advertisements.
YouTube TV: an exclusive live TV streaming service in the US that allows subscribers to access cable channels such as NBC, ABC, FOX, Disney, ESPN, and other channels on YouTube. This program works on subscriptions and is multiplying.
Affiliate Earnings: You may have seen related products in some video clips on the platform. These products connect to affiliate partners that pay commissions to the entity for qualifying purchases of their products.
YouTube Unique Selling Propositions
YouTube generates most of its revenue from adverts, accounting for 11% of Google's net US ad earnings. Despite the company's steady shift toward a subscription-based program, it remains a secondary source of income.
The company generates most of its revenue from adverts, accounting for 11% of Google's net US ad earnings. Despite the company's steady shift toward a subscription-based business model, it remains a secondary income stream.
This powerful video-sharing platform relies on content creators primarily because they believe they will drive to attract more visitors to their platform.
Since its debut, the company has inspired content creators to publish their videos on their network and later built a share button to allow them to share their videos across other platforms, thereby driving users to their content and eventually to the platform.
YouTube also distributes ad income to select video content creators to promote them. In this approach, the corporate has built a strategy that serves as a competitive edge in the market by focusing on the creators and offering incentives to them.
Despite fierce competition, YouTube has created its own brand identity and eventually inspired other brands. People and brands may influence their audiences and then get profit from the platform's own videos.
Major competitors follow the same approach, but the company maintains the innovator and premier choice for creators looking to establish influence over their content. People who are loyal to the platform will always choose it as the first option when exploring the video library. Furthermore, it has devoted partners as well as mighty distribution networks.
How Does YouTube Make Money?
YouTube was purchased for nearly $1.65 billion back in the year 2006 by Google. More than that, it earns its money through subscription and advertising revenues.
YouTube Advertising network is a part of Google Ads, and it produced over $19.8B in revenue in 2020. Apart from advertisement, it also earns money through the following sources such as:
Sponsored Videos: Video producers who join its Partner Program receive 55 percent of ad income, motivating them to keep making and uploading videos. And, the company maintains the remaining 45 percent.
YouTube Premium: The related subscription costs $11.99 per month in the US. Its Music is also available on its own for $9.99/month for a cost that makes it less sensitive to pay for the service separately.
Ad-free videos: Joining YouTube Red costs $11.99 per month in the United States, although prices vary by country.
Channel Membership: In terms of income share, YouTubers earn 70% of the membership price.
The package costs $49.99 per month and includes six separate accounts. Moreover, they allow you to watch on over 70 different networks.
YouTube SWOT Analysis 2022
In the below Swot analysis, we cover Youtube's strengths including its providing free access to watch video, giving the producers the option to monetize the contents, etc. We also cover the threat of the newcomer to the market which might reduce the market share of Youtube. For example Facebook and Tiktok. Opportunities that are open to Youtube and internal weakness that Youtube should improve is also discussed in our Swot analysis below.
Strengths
Second top-rated website: YouTube is the world's second-most ranked website in 2021 and is linked to around 1.8 million websites.
Free to access and watch the video
Allow the platform users to earn by monetizing their video content via Google AdSense or creating personal branding products/services.
Content creators and influencers gained popularity and made a better living.
A community of content creators, YouTubers, and influencers emerged because of this platform. They gained fame and earned a living through their influence.
Multi-language support: This strategy will increase visitors to the site. The platform is available in 34 languages, including various localized versions. This multilingual assistance goes a long way toward making users feel at ease and driving traffic to the site.
Ease of use: You do not need any computer skills to utilize this website. It is simple to use and even has tutorials to show you how to post a video.
A simple approach to communicating information: YouTube is an excellent platform for both sharing and discovering knowledge.
Easily navigate through the website with a great experience of design, allowing a better user experience.
Weaknesses
Improper Content: The company has been scolded for failing to regulate uploaded content. There's a lot to look through because it's a public platform, and individuals publish a lot, but you can still discover specific undesirable common themes on the site.
Copyright Issues: Since it is a public platform, anybody may freely publish and view videos, so the company needs to go through those contents for copyright violations.
Over Public:, Because anybody may publish a video, this might lead to a copyright issue and an invasion of people's privacy.
The Growth in Podcasting: As time has passed, more bloggers and podcasters have moved away from this platform and onto their own private podcasts. They make income directly from brands in this manner.
Threats
Binge-viewing on other social networks: Instead of spending hours on YouTube, consumers are increasingly consuming video material on Instagram and Facebook.
Legal effect: The company was found to have broken children's privacy regulations in 2019, and a US regulator penalized them $170 million.
Strong competition: Over the previous two years, stable profitability has expanded the number of users in the market, putting downward pressure on profitability and overall sales.
Because the firm operates in a number of countries, it is vulnerable to currency changes and diverse regulations, particularly given the turbulent political and tension atmosphere in some markets throughout the world.
Opportunities
Ease of App Use: Using smartphones and the internet makes it easy to install and utilize YouTube on your devices. This indicates that the entity is likely to grow in the future. People are creating and sharing more content on this video provider.
Enable to skip watching ads: The premium edition eliminates the need for viewers to suffer through ads or be interrupted by unpleasant ads in the middle of their videos.
The platform can help push the incredible popularity of the company when becoming a partner with any content creators and brands.
Steady cash flow allows for investments in related product categories.
New customer behavior patterns may offer new market opportunities for YouTube. It gives an excellent chance for the firm to create new revenue streams and expand into new product categories.
The new technology allows the platform to pursue a distinct pricing approach in the new market. It will allow the company to retain its existing consumers by providing excellent service and attracting new customers through various value-added offerings.