Overview
WhatsApp is built to connect people worldwide on a single platform. Users can use the app for free to contact friends, families, colleagues, or businesses from different areas. Furthermore, the app offers a variety of tools for supporting users' communication, such as texts, videos, audios, and so on. Additionally, enterprises from startups to big corporates can benefit from the app in many ways, yet basically official group work and interaction with customers are key.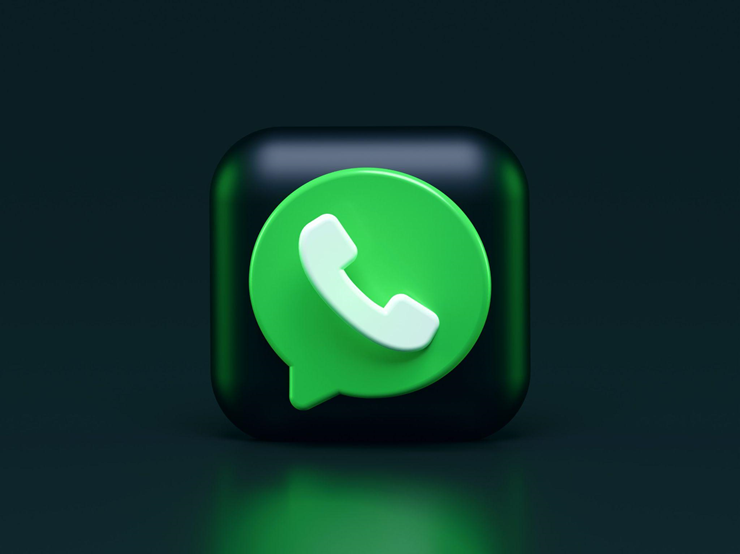 Company Profile
| | |
| --- | --- |
| Company Name | WhatsApp, LLC |
| Website | https://www.whatsapp.com/ |
| Founded | 24th February, 2009 |
| Founders | Brian Acton & Jan Koum – Founders |
| Key People | Will Cathcart – Chief Executive Officer, Matthew Idema – Chief Operating Officer, Ami Vora – Product & Design VP, Nitin Gupta – Head of Engineering VP, Victoria Grand – Global Policy & Communications VP, Ajit Varma – Product Management Director, Amy Cole – Product Marketing Director, Brain Hennessy – Associate General Counsel Director, Carl Woog – Communication Director, Aashin Gautam – Trust & Safety Head |
| Headquarter | Melon Park, California, United States |
| Company Revenue | $5.5 billion |
| Key Competitors | Facebook, Twitter, Snapchat, Viber, Line, Skype, Telegram |
What is WhatsApp? A Brief History
Whatsapp is an online communication application enabling people worldwide free access to basic communications, including messages, photos, videos, or audios. On top of that, the app can be downloaded for free on Android and IOS devices. Also, users can use a web browser on a desktop via Whatsapp Web.
On the platform, the users are able to connect with friends, family, or colleagues individually and as a group. Furthermore, they can post pictures or videos for other friends to capture a day-to-day moment on a Story feature, which is displayed for 24 hours. Besides, the digital company offers Whatsapp business as a communication tool so that users can use it for business purposes.
The digital company was founded by Brian Acton and Jan Koum in 2009. Both founders were friends and resigned from office work 2 years before they found this digital firm. The initial idea was "what's up" referring to a messaging app. Then it took them 4 years to reach 200 million users and over 50 company staff. Then, Facebook bought the whole company in 2014 for $19 billion.
How Does WhatsApp Work and What Does It Offer 2022?
So how exactly does Whatsapp work?
WhatsApp is a social media application that specializes in text messages. It builds instant messages via cellular data from smartphones. Also, the users can connect wifi routers to the data network. The idea of the platform is to allow users to voice, text, and make video calls to each other easily via the app. In addition, business owners are able to seek opportunities via the platform to gain more profits as well. Besides, every user's data is stored on iCloud and protected with a high-security network; therefore, data privacy is highly secured.
What does Whatsapp offer to its consumers?
WhatsApp has constructed several features essential for every user to communicate on the platform, such as voice and video calls, voice messaging, secure messaging, document sharing, photos and videos sharing, browser access, and last but not least WhatsApp business.
WhatsApp Business Model 2022
Several business strategies have been identified as the most successful factors for WhatsApp business. From customer segments, partners focus, resources, revenues to customer relations, the company has worked on those factors in detail.
Customer Relations
Without users, the digital app would not survive for long. Therefore, consoling the end-users is key to success. The users can text messages, video calls, or other communication means to their beloved family and colleagues for free. Meanwhile, the simple interface design makes it convenient for end-users. In addition, there is always a support team that is responsive to every user's complaints and comments.
Customer Segments
This digital company has all eyes focused mainly on customers. The app is constructed to connect people from various locations to communicate with each other. As the world is digitalized and keeps growing, the demand for smartphones from children to the elderly has risen drastically. Thus, the app helps bring everyone on board with instant messages, audios, photos, videos, or businesses.
Partners
Integration among partners is one of the strategies that the company has been doing as well. The partnership helps this tech company extend more financial and technical capacities. For example, Sequoia Capital offers significant fundings for the company to expand itself. Other than that, Apples assist in many technical integrations.
Resources
Resource is the pivotal point that makes the company so successful. This digital company is backed by many resources, such as human and financial resources. Initially, the company recruits teams with exceptional qualities and commitment. Not only that, both the hardware and software team produce significant engineering outcomes for the company. Lastly, without the financial backup, the firm would not be able to support and have all the team together.
Revenue Streams
Like other profitable companies, WhatsApp also has many sources of income besides the ads displayed. However, by doing so, the company will not rely solely on the ads.
Whatsapp Unique Selling Propositions 2022
The main selling proposition of WhatsApp is to allow users to get free access to using the app. Everyone can use all features on the app for free, except for a Business API feature that requires payment. As active users keep increasing, the company can attract more investors as well as get monetized by other channels.
Furthermore, the app always offers responsive and careful support to the end-users, thereby improving customer satisfaction. Also, the users explore various features that are useful for connecting with other people, especially for business purposes. Another big thing about the app service is that it specializes in messaging. The company identified that people like to text rather than call, so the app is built mainly to focus on personalized text messages that make it convenient for users.
How Does WhatsApp Make Money 2022?
WhatsApp makes money by monetization channels and charges from a Business API feature. The company used to charge every user a 1$ yearly subscription fee, which looks boring over time. However, this tech firm now has improvement over new revenue streams.
Ads
Advertising is a great source of revenue that can generate healthy wealth for the company. Business owners that use WhatsApp business accounts are willing to advertise their products and services on the application because it can reach thousands of users worldwide. Furthermore, the ads also feature between Stories of each user. The business owners have to pay separately for this advertisement from the other ads.
WhatsApp Business
Since this digital company acquires more than 2 billion active users, it attracts a lot of businesses ranging from small to large enterprises to use the platform for promoting their products and services. On WhatsApp business, each organization can post product catalogs and offer client services on the app easily. However, the enterprise needs to pay WhatsApp for the Business API. Furthermore, the platform charges enterprises for any late responses to its customers. By doing this, it builds customer loyalty as well as support and responsiveness back to customers.
WhatsApp Pay
This feature is limited to a few countries like India and Brazil, where end-users can purchase products and services on the platform using their credit card. However, the platform charges particular businesses up to 3.99% for every transaction made by customers on the app.
Click to WhatsApp Ads
As Facebook (currently Meta) owns 100% share of WhatsApp, it leverages a piece of income through 'Click to WhatsApp Ads.' The ads allow business owners to contact potential customers on Facebook's ad platform. In this way, the business owners need to pay for the feature to improve their sales conversion rate.
Whatsapp SWOT Analysis 2022
Strengths
Smooth application with outages history
The first online application offering immediate messages
Current active users of over 2 billion
Generate revenue of $5.5 billion last year
The technological infrastructure is operating freely from bugs and failures
Supports many operating systems: Android, IOS, Symbian and Windows, providing ease for everyone
WhatsApp for Business feature opens up more business opportunities
Click to WhatsApp Ads presents selling opportunities for businesses to convert more sales
Weaknesses
Could not reach users without access to an internet
The app builds to for data harvest because it requests users information, such as user's and device's ID
Users information are always shown in public
Backup feature puts private data of users at risk
Deleted messages are unencrypted and kept in iCloud, which make the data accessible from third-party
Threats
A technological force is the biggest threat for this tech company
Low hurdles for potential new entrants coming into the market is also a huge factor
Allowing one's own data privacy for the third party to access could potentially return negative impacts for end-users
Opportunities
The application is updated regularly to ensure smooth and up-to-date operation for users
Users can make use of the application features to generate more opportunities and revenue
Internet access to users with no internet would be a great chance to boost the number of active users
An increase of smartphone users may potentially download and use the application.