In the United States, Walmart is a major grocery store chain with several locations operating around the nation, servicing the requirements of millions of consumers every day.
You can find everything in New York City. However, it is quite surprising that it doesn't have a Walmart. As a result of its huge success, Walmart has failed to do well in New York City. So, if you're curious about why this is happening, here's what I uncovered.
How Much Does a typical Walmart shopper spend?
The typical Walmart customer spends around $50 every visit. Average Walmart shoppers buy 13 things each time they shop, which works out to $54 each time, or roughly about $3,400 per year according to Numerator statistics and Insider's presentation on this topic.
Is there a Walmart in New York City?
Large Walmart shops are not available in New York City because of strong opposition from residents who regard the grocery behemoth as a threat to local small businesses. To avoid missing out on such a profitable market, Walmart nevertheless provides free delivery to New York City residents.
Is Walmart prohibited in New York City?
As reported by Newsday, New York City Mayor Bill de Blasio declared Walmart shops are not welcome in New York City. About 100 demonstrators rallied outside a New York City Council meeting on Thursday to protest Walmart and stated this way "Don't come in! Not in our communities."
Reasons Why New York City Has No Walmarts
In New York City, Walmart does not operate a store because of the high cost of doing business, the city's grid system, and competition. Because of New York City's outrageous real estate expense, running huge businesses in New York is burdensome. Furthermore, Walmart's store layouts, which are more widely dispersed, do not conform to the grid structure of New York City.
Although Walmart claims to provide more employment and reduce costs for the neighborhood, long-term effects demonstrate otherwise, with more jobs being lost than gained, local firms closing down, and average earnings falling. If Walmart succeeds in gaining a majority share of the national food market in New York City, the consequences for our families, neighborhoods, and communities might be devastating.
More significantly, as many as 4,000 retail jobs are expected to be lost, and more than $350 million in total salaries would be suffered each year if these 159 locations collapse. In fact, according to Alignny.org's research on the Walmartization of New York City, a single Walmart Supercenter in East New York might force the closure of 105 other companies in the nearby area. This is a future that New York City cannot afford.
The Market Dominance of Walmart
Walmart is the world's biggest retailer, with over 50% larger revenues than its seven nearest rivals combined.  Since small, locally owned companies are what give New York City its particular charm, Walmart has a unique opportunity to enter the market and fundamentally alter the retail environment.
With a 21% share of the grocery market, Walmart leads the retail industry in the United States. This indicates that for every $5 purchased on groceries in the United States, $1 is paid at Walmart. Retail market share statistics and industry analyst assessments suggest that Walmart will need to build 159 small to medium and big format shops in New York City if it were to achieve a market share of 21%. Assuming that the 159 stores are spread out across the country in this way: 11 Supercenters, more than 100 Walmart Express stores, and 34 Walmart Markets.
Key Findings To Support The Negative Impacts of More Than Hundreds of Shops Opening in New York
Walmart would need to open 159 shops in New York City to get a market share of 21% in the city's grocery market.
11 Supercenters with an average size of 100,000 square feet.
34 Walmart Markets with an average size of 35,000 square feet.
114 Walmart Express stores, each averaging 15,000 square feet.
The 159 Walmart shops would have a detrimental influence on New York City.
A total of 3,980 jobs have been lost in New York City.
A loss of over 353 million in annual salaries for retail employees who still have employment.
In the East New York and Brooklyn areas, 105 businesses closed two years after a Walmart Supercenter opened at Gateway Center II.
4,279 new Walmart employees are forced to depend on social assistance to make ends meet, resulting in a cost to New York taxpayers of over $4 million per year only for health care coverage.
New York City's first Walmart shop will cost the retailer millions of dollars in campaigning costs, including advertising, lobbying, and political and community contributions. But this world's wealthiest retail firm will not invest that much money on just one or two outlets here. Instead, Walmart may open more than a hundred shops throughout the five boroughs.
Since Walmart's stock has been stagnant and has already entered most non-urban sectors, the corporation is in serious need of expansion. However, with approximately 3,000 Superstores in the United States alone, a few outlets in New York City will do nothing to improve the city's dwindling economic prospects.
However, dominating a sizable share of the retail industry in New York City, the country's biggest consumer market, and then repeating this approach in other metropolitan regions might bolster Walmart's long-term financial prospects. 
Do New Yorkers Have a Negative View of Walmart?
Cities are becoming predominantly urban regions, with populations that are much more youthful and politically conscious and a substantial number of small enterprises and entrepreneurs.
Consequently, efforts to develop Walmart shops in New York City have often been strongly opposed by residents. Isn't it funny how Walmart has greeters at the entrance of their stores? The anti-Walmart greeters, like Valerie Jean, stated, "One thing about real New Yorkers is that we don't shut up."
Walmart has built up a significant unfavorable image over the years, owing to complaints about employee wages, working conditions, and the elimination of health insurance.
For all of these reasons, New Yorkers have been actively attempting to avoid any Walmart outlets in the city.
Why Do Americans Intensely Dislike Walmart?
According to retail sector expert Will McKitterick of IBISWorld, many consumers find it difficult to locate what they need because certain shelves aren't properly stocked, goods are misplaced, shelves are untidy, inventory may be in a disorganized condition…
What Grocery Stores Can You Find in New York City?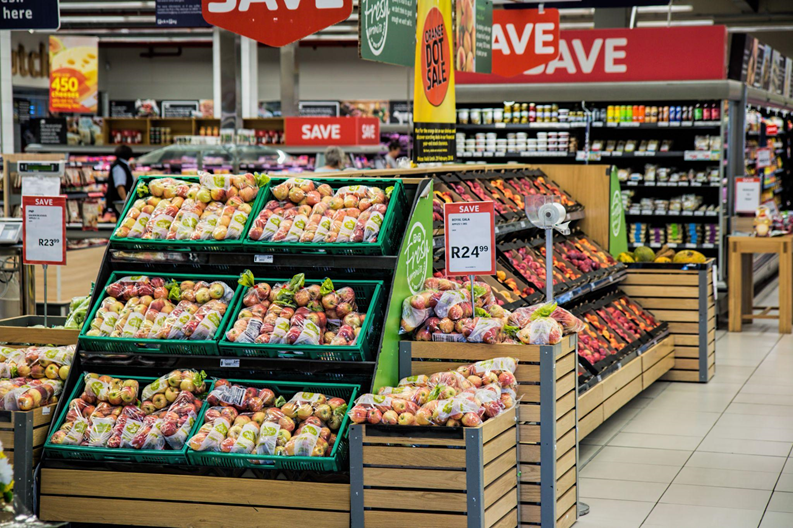 Although Walmart is not accessible to New York City residents, several comparable establishments provide the same shopping experience. These are some examples:
Unlike Walmart, these establishments concentrate on providing clients with the necessities rather than frills.
Do Walmart's Rivals Have A Better Fame in New York?
Apart from Walmart, stores like Target have succeeded in building favorable reputations via intentional advertising and even by sponsoring several humanitarian groups and activities.
Shaking off a negative image is already challenging for any massive company. But, thus far, Walmart's efforts have been mainly unsuccessful among New York City's youthful and politically savvy populace.
Apart From New York, What Other Cities in The United States Don't Have A Walmart?
Along with New York City, several other localities in the United States have elected to forego Walmart outlets. This includes the following:
Detroit
San Francisco
Boston
Seattle
Five of the country's 25 biggest cities – New York, San Francisco, Detroit, Seattle, and Boston — do not have a Walmart shop. Therefore,  Walmart is unable to reach 11.23 million customers.
Like those in New York City, local companies see Walmart as infringing on their consumer base, owing to Walmart's ability to provide a wide range of demands.
Walmart mostly serves suburban households with extensive domestic needs. These families often like to conduct their grocery shopping in large volumes. However, with more young people in New York and other cities, the necessity for bulk purchasing is reduced.
Frequently Asked Questions (FAQs)
Which State Has More Walmart Stores Than Anyone Else?
According to corporate data, Texas has 584 Walmart retail outlets, more than any other state. Florida comes in second (375), then California (301). Vermont has the fewest Walmart store outlets, with just 6.
Is It Possible For Walmart To Deliver To New York City?
Customers in New York and other locations may now use a specialized delivery service provided by Wal-Mart. It's all part of a new strategy for reaching out to these customers, despite losing interest in building physical shops in these areas.
Why Did Walmart Decide To Relocate To New York City?
The firm did expand into Chicago and Washington, D.C. by arguing that it could bring solutions to address food deserts in those cities. But, for many years, Walmart pushed tirelessly to secure a foothold in New York City, one of the nation's most important consumer hubs.
What Is It About Walmart That Makes It So Popular?
It distributes a fixed amount of its profits to charitable organizations each year. It has a better image among customers, some of whom live in New York and San Francisco and like to purchase at firms that they believe treat their workers and others well.