Overview
Varo is a neo banking platform established in 2015, providing digital banking and expense management solutions for both individuals and enterprises. The headquarters is located in San Francisco, California,  United States of America (94108). The company has raised USD 1.1 billion throughout the 8 rounds, while the latest round was in September 2021.
As for its investors, they are Eldridge, Declaration Partners, and Lone Pine Capital. Colin Walsh, Co-Founder, and CEO, presently has a 93% approval rating. It has an estimated staff of 373 and has an estimated annual revenue of approximately USD 48.5 million.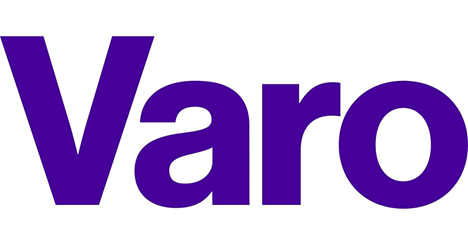 Company Profile
| | |
| --- | --- |
| Company Name | Varo Money, Inc |
| Website | https://www.varomoney.com/ |
| Founded | 2015 |
| Founders | Colin Walsh and Kolya Klymenko |
| Key People | Deep Varma- Technology, Marina Gracias- Legal Carolyn Feinstein- Marketing, Growth, Design, Jakub Jurek- Data, Pepe Porrata- Operations, May O'Neal- People, Thibault Fulconis- Finance, Wesley Wright- Commercial & Product, Philippa Girling- Risk, Lisa Violet- Audit, Shishir Singhania- Lending   |
| Headquarter | San Francisco, California, United States |
| Company Revenue | $48.5M per year |
| Key Competitors | Chime, One, First Boulevard, Revolut, Wise |
| Industries | Financial services Consumer banking   |
| Products | Checking accounts, savings accounts, debit cards, peer to peer payments, fee-free overdraft |
| Varo bank routing number | Varo bank routing number and account number are used as direct deposit and automatic bill payments similar to other banks. You can find it by to App, and then tap Move Money then go to Direct Deposit. |
What is Varobank? A Brief History
Varo is the only American Neobank that offers financial services through the mobile application, and it recently has 1 million customers. Colin Walsh and Kolya Klymenko founded this platform to solve the traditional banking problem which is the pain point of the millennials and young people.
As a result, it is created on the app to ensure users can have a good experience with the banking services. Until the 1st October in 2020, it has partnered with Bancorp Bank for providing the backbone to their accounts in banks.
In the USA, this leading platform ranked as the top three Neobanks in 2020 just after Chime as well as Simple. It was granted the national banking license for full service during July 2020. Customers were encouraged to transfer their bank accounts immediately to it since Moven moved from traditional banking to technology in April 2020.
How Does Varo Bank Work and What Does it Offer?
So how exactly does Varo work?
Customers cannot use its application without a tablet or smartphone. To sign up for an account, you need to enter your email address and other identifying details on the website. Then, you need to download the app to complete your account setup.
What does Varo offer to its consumers?
Since its establishment in 2017, Varo has provided high-quality bank accounts without minimum balance requirements, including monthly accounts, overdraft charges, maintenance fees, and high-interest savings accounts.
Thanks to its charter, the company's offerings have evolved into a comprehensive set of banking products, improving financial inclusiveness and eliminating structural obstacles to wealth creation.
Varo Advance is a new creative type of cash advance payment that allows qualified customers to securely get up to $ 100 of cash advance in a few seconds by using its bank application. The forthcoming Varo Believe credit building credit card is intended to assist their beloved clients in developing their credit.
Varo Business Model
The entity was launched in 2017. It provides transaction services targeted towards younger customers who are comfortable making all their transactions online with no physical branches. It competes with a wide range of mobile banking startups such as Chime, One, First Boulevard, Revolut, Wise, Current, Empower Finance, Space, Moven, and others in the same industry.
As with many of its competitors, a bank account is easy to access that does not have charges for monthly or minimum balance, in addition to high-interest savings and a sleek mobile application experience. In spite of the absence of physical branches, bank users can withdraw their cash via a network of more than 55,000 free Allpoint ATMs around the world.
This platform currently offers front-end bank services to the customer; however, those accounts actually are maintained through The Bancorp Bank. The bank says that it has more than 2 million customer accounts set to move into Varo bank in a phased process, which will start in the next few weeks.
One of the major aspects that distinguish it from other competitors is its technology platform.  The bank built its structure around APIs that are open and cloud. Since the platform was established in the year 2015, it has been involved in eight rounds of financing. In total, this fintech company has received $1.1B funding and its most recent funding round took place in September 2021, with the sum of $510.0M.
Varo Unique Selling Propositions
According to the CEO and Co-Founder of the  bank, its fundamental value proposition and its most distinctive points are following:
The millennial generation — the platform hopes to provide these underserved clients with an easy method to control their bank accounts; however, it also provides customers with financial advice regarding managing their funds.
Mobile focus —  This mobile-focus method became a major differentiator for the bank and "delivering relevant information to customers" as young users preferred seamless and mobile-first experience.
Relationship focus — The corporate  focuses on "earning the trust of customers." This involves gathering customer information to ensure that it can provide better advice to customers and strengthen customer relationships by meeting their requirements.
Goal-oriented — Like Qapital, the bank is all about helping customers achieve certain financial objectives and outcomes. Company lets users have an all-in-one overview of their funds across multiple accounts.
Partnerships — Similar to the majority of Fintech companies, this initiative platform collaborates with a variety of well-established third-party providers like Galileo (payment processing) and Socure (identity verification) to supply the elements of their platform that accelerate the development of their market.
How Does Varo Make Money?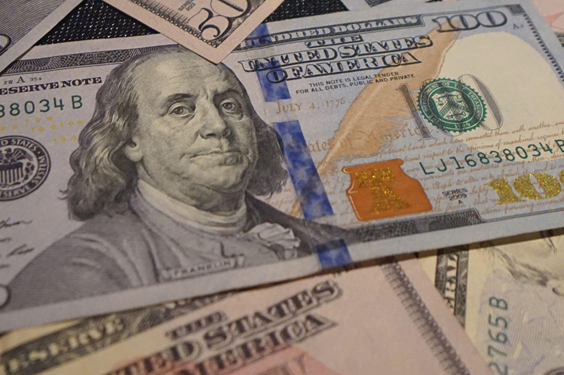 ​​This bank charges a single fee to generate income, and this is when you're using an ATM outside of the network. How does it ensure that the lights are on?
Each time you use its Visa Debit Card, the merchant will settle us a tiny percentage from the purchase. The platform also earns profits through its partners when you avail of their deals.
To achieve the point of the fintech company today,  successfully raising funds from investors who are adamant about the corporate's goal and mission to assist everyone to improve their financial life.
Varo SWOT Analysis
Strengths
There is no minimum balance to open an account.
There are no monthly fees with checking and savings accounts.  No monthly fees, including maintenance, in-network ATM charges,  overdraft fees and a foreign transaction charge.
Eye-grabbing savings APY significantly more if you satisfy the conditions). Savers with the bank can anticipate an APY of 0.20%; however, they may be eligible for 3%.
Applications with plenty of positive feedbacks (A+ on BBB; 3.99/5  on BBB customers reviews; 4.6/5 on Trustpilot
Allpoint ATM network (55,000 in-network Allpoint ATMs) is easily accessible.
This company is the first fintech startup in the US to get an official national bank charter. Hence, it enables the ability to develop and expand more future services.
This  bank is featured in Forbes Advisors as Best Online Banks and Best Online Savings Accounts in 2021.
Weaknesses
No physical branches become trouble for customers who want to deposit funds.
High-yield savings accounts are only open to those who have a checking account.
The application transfers from account to account are only possible for those who are both Varo customers.
Double layering in cashing the balance: Cash cannot be deposited straight into the bank savings account, but you must transfer it to your bank account first and later transfer the funds to your savings using the mobile application.
Customer service 24/7 is not available if you are experiencing an urgent issue with your account.
Two deposit accounts are available apart from the savings and checking account.
Threats
Other rivals such as Chime provide an easy and pleasant banking experience for customers. It comes with a range of helpful tools that will aid you in saving money as well as move funds conveniently compared to Varo.
Laws and regulations are relevant to the dangers associated with Neobanks and traditional banks that stem from cybercrime resulting from technology advancement in the banking industry.
Broadening the lending usually results in a decline in credit quality. In the event of a recession, huge growth could soon give way to mounting bad debts.
Opportunities
A mobile-only bank is both forward-thinking and creative. This might be the direction that banking takes in the next few years.
They may give the old-established banks a run for their money with some tweaks to their software and additional deposit and investment items to their menu.
This platform may be a better option if you want a high-yielding APY. If you meet the monthly requirements, you can get a rate of 3% higher than one of the industry players like Chime's savings account rate of 0.50%.
Stack Capita has committed $510 million in a highly oversubscribed fundraising round. It will use the funds to continue its rapid client expansion and support future investment in the company.
The bank has quadrupled its opened accounts to four million in the previous 13 months after acquiring its bank licence. Furthermore, the firm has increased its revenue to triple numbers, opened new cost efficiencies, and extended its portfolio of creative financial products.
It offers 180 million Americans, who are currently underserved by the existing traditional banking system, with new digital banking services.
Russell Westbrook Enterprises has invested $63 million in this bank as part of a corporate fundraising round. Westbrook will join the corporate to take charge of the lender's community-focus strategies for the colored communities.
The corporate responded to the pandemic by allowing customers to obtain stimulus deposits in advance, raising the limit of deposits and ATMs, and expanding the contact with the employment networks to assist customers in finding jobs.
Other Important Imformation:
Can I use Zelle with Varo Bank?
Yes, you can.
Varo Bank has a new platform that could support Zelle. To transfer the money from Zelle to your Varo Bank Visa's Debit Card, you will need to link your Varo Bank account in Zelle mobile App then you will get the bank transfer.
Does Varo accept PPP loan deposits?
Varo bank, for now, doesn't accept PPP loan deposits. The main reason is that Varo bank doesn't provide business-related services.
As you can find in the Varo bank agreement and policy. It'svery clearly stated that Varo is not designed for business use and any such transaction will be rejected right away.
As we know, PPP (Paycheck Protection Program) loans are given for businesses and are not for personal usage.
What are Varo bank business hours and official contact information?
Varo Bank Contact's tell: 1-877-377-8276 and email [email protected]. You can reach them during their business hour 8 AM to 9 PM, 8 AM to 9 PM Eastern Time from Monday to Friday and 11 AM to 7 PM Eastern Time from Saturday to Sunday. This is excluding federal holidays.