Overview
Truebill is a fintech company that provides individual financial management services. It is an online platform that allows users to find and keep track of their paid subscriptions as well as recurring payments.
The service is simply to help users manage every subscription they are paying. In addition, users can see every bill and subscription service by connecting their credit card or bank account with the digital app. On top of that, the users can easily unsubscribe to a particular subscription with the app as well.
In 2015, the Mokhtarzada brothers founded the company. The goal of the company is to empower user's financial knowledge and use the money wisely and economically. As the corporate keeps growing, it has attracted incoming investors and users relentlessly. In late 2019, the business funding was worth $15 million, with half a million active users.
With the increase of trust and reliability from big investors, the company's fundraising surged to $83.9 million in late June 2021. This digital company now has over 2 million active users. 
Company Profile
| | |
| --- | --- |
| Company | Truebill, Inc. |
| Website | https://www.truebill.com/ |
| Founded | 2015 |
| Founders | The Mokhtarzadas: Haroon, Zeki, Idris, and Yahya Mokhtarzada |
| Key People | Yahya Mokhtarzada – Founder & Chief Revenue Officer, Idris Mokhtarzada – Founder & Chief Technology Officer,Alon Wertheimer – Vice-President of Marketing, Chris Poirier – Vice-President of Data Operations, Yasi Samimi – Vice-President of Growth Operations, Cameron Mills – Director of Growth Marketing, Daniel Mcgrath – Director of Engineering, Diana Ellis – Director of Finance & Operations, Lauren Flickinger – Product Director |
| Headquarter | Silver Spring, Maryland, United States |
| Company Revenue | $17.9M per year |
| Key Competitors | Nuvei, Banking Circle, Divvy, FinAccel |
| Company Funding | 83.9 million USD (Latest, June 2021) |
| Investors | 28 Investors (Recent Investors: Eldridge & Cota Capital) |
What is Truebill? A Brief History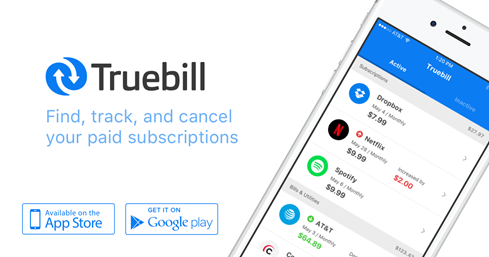 How many subscriptions have you paid manually? When was the last time you paid them? Do you have any summary list to know how much you spend every month, don't you? Then, here comes an automated financial management service. Truebill is an online app that is essential to help automate your personal finance well. With this app, you will be able to identify all of your subscription and bill expenses.
Simultaneously, you can dismiss any undesirable subscription within the app immediately. Moreover, with the use of this digital platform, you can manage and protect your personal finance from being wastefully spent.
With this lack of financial knowledge and automation, the Mokhtarzada brothers found the solution to these problems. Then, in 2015, the company was established. Through the user's bank account, the app is able to help users to identify and to be alerted with their active payments and subscriptions. The app provides a dismissal option for its users to deactivate any unpleasant subscription at any time. Therefore, the users can control their financial and budget plans with ease.
How Does Truebill Work and What Does it Offer?
Truebill is a digital app that helps users control and economize their personal finance. The app offers convenient and valuable features for the users to use their money wisely.
So how exactly does Truebill work?
You can easily sign up for Truebill through its official website at no cost. It also has a built-in app that can be downloaded on App Store or Google Play. In addition to registration, you will be asked to fill in the Gmail, username, and passwords. Next step, you will be asked for credit card information. Since the corporate banking partners are limited, certain banks are not on the list of registration yet.
Furthermore, after the registration completes, you can use several features in the app. Now you will be able to see all your monthly subscription list and recurring bills on your phone's screen. In addition, you can pay a premium package in order to get better features to use.
What does Truebill offer to its consumers?
Since the main goal of this fintech company is to establish better control of an individual's financial expenses, the development of the digital app emphasizes 4 fundamental features, such as lower bills, control subscriptions, detect outages and refunds, and premium services.
Lower Bills: The company will negotiate the bills to as low as possible for you. When the negotiation succeeds, you will save a lot of money. 
Control Subscriptions: There is a list of subscriptions for users to monitor. You can manage every paid subscription on your own.
Detect Outages and Refunds: The firm will foresee outages and help its users to request refunds.
Premium Services: there are many features listed for premium services including, Smart Savings, Balance Sync, Customized Categories, Unlimited Cancellation Options, and so forth.
Truebill Business Model
Truebill offers convenient financial control for people to use. The users can control their recurring bills and paid subscriptions on the app easily. Therefore, the business firm has attracted millions of users for the past few years. On top of that, the corporate uses a legit and secure cloud protection platform for storing customer's confidential data. Thus, every sensitive data is kept in a very secure vault.
Moreover, this tech business turned 500K users in 2015 to over 2 million users in 2021, which accounts for a 400% growth rate. This number shows that this tech company is reliable and convenient for users. In addition, it has offered the best possible solution in terms of automated financial management. Users can use some good features from the app for free, while some others require users to pay.  
Truebill Unique Selling Propositions
With Truebill, you are able to see every monthly expense that you need to pay. The features are convenient for users to identify unnecessary bills and subscriptions; they can save and plan the budget well.
Furthermore, this digital platform offers a free utility once registered. On top of that, the users can pay the premium packages (around 12$ monthly and 36$ yearly subscription) to use advanced features in the app. Thus, it helps improve user's financial budgeting.
In addition, the company has a unique financial service that helps users to cancel any unnecessary subscriptions. With this feature, the users can save a lot of monthly expenses with caution.
Moreover, the digital app has a built-in feature supporting users to monitor their outages and refunds. The app automatically monitors your network, internet, or electricity. If there are any possible outages, the corporate will request refunds on your behalf.      
How Does Truebill Make Money?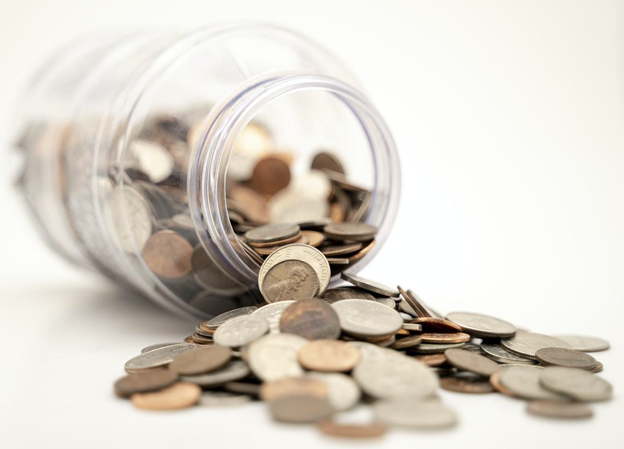 The platform wants to provide the best possible solutions with no fee for its customers; however, there are a few products that the users need to pay for better quality services and the company's growth.
Initially, the customers can pay the premium subscription in order to get better and more special features. Other than that, the application will charge a fee from the customer once successful bill negotiation is completed.
In addition, for the Pay Advance service, the users can tip for Truebill if they feel comfortable and pleasant to use this service. In this case, it is optional for tipping.
Truebill SWOT Analysis
Every firm acquires advantages and disadvantages. To be fair, let's assess the Strengths, Weaknesses, Threats, and Opportunities of Truebill, Inc.!
Strengths
In just 6 years of creation, the company's funding skyrocketed to 83.9 million dollars, which accounts for 560% growth compared to the company's funding in 2019 ($15 million). 
Unlike other competitors, this fintech corporate can request refunds and outages on your behalf.
Bill and subscription cancellation option: this feature helps users disable any unwanted subscriptions through the digital app in a few clicks. But it is NOT free to use.
Basically, you do not have to pay a buck to see all of your recurring bills and subscriptions in the electronic app. It is what makes Truebill special.
Even though the application requires your personal bank accounts, the company keeps your data safely on Amazon Web Services (a very secure data protection service).
This digital platform provides many subscription options for you to monitor.
Paying premium packages is cheap. You only need to pay a maximum of $12 monthly or $48 yearly for a premium subscription.
This tech firm can find cheaper and more reliable electricity within your area of living.
Weaknesses
For any successful bill negotiation, the corporate charges its customer from 30% to 60%. It would be great if it could charge less commission than this. Meanwhile, Trim, one of the company competitors, charges only 33% for every bill lowered.
Corporate banking partnerships are limited to other countries or regions. Therefore, users from diverse regions or countries cannot connect their bank accounts.
The customers must subscribe to the premium package in order to use an unlimited cancellation feature.
Threats
Although the company's data protection is legit, it is likely that hackers will make attempts to go through the vault and back any user's bank accounts.
The pricing methods that the corporate uses are quite complicated. For this reason, the customers may find it difficult to pay the charging fee. 
Opportunities
As the company becomes more trustworthy, reliable, popular, and user-friendly, the firm is expected to raise more fundings from big investors in the preceding years.
Families or couples can integrate their accounts together with Truebill. It helps strengthen the bonding among the beloved ones to control the finances wisely and economically.