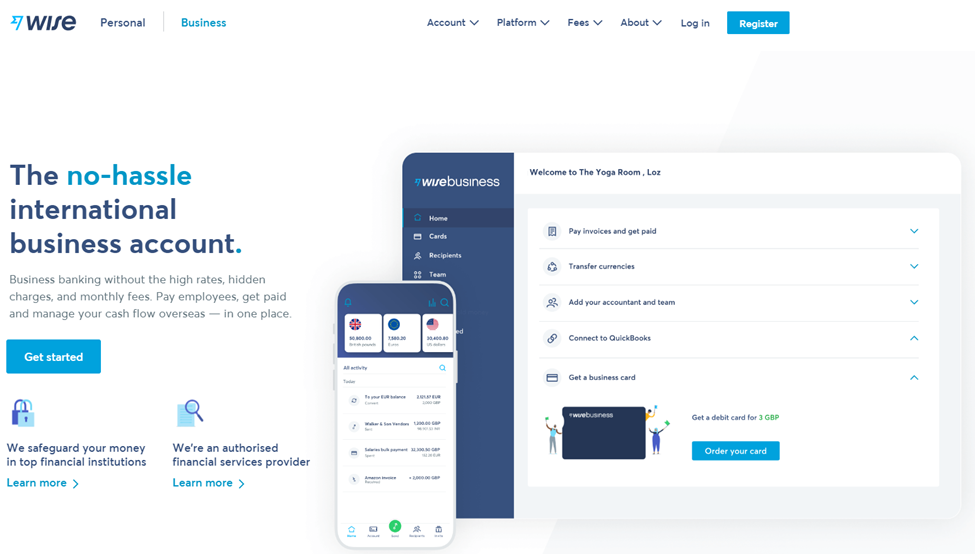 In the past, people needed to visit banks or dedicated money transfer institutions to send money internationally or domestically. However, the process has become much simpler with the introduction of online platforms that offer the same services.
One such platform is TransferWise. The company, founded in 2010, has become one of the few popular online options that users can use for their money transfer needs.
While TransferWise offers online money transfer services, these services are not the only differentiating factor between the platform and its competitors. TransferWise has a unique system of sending money online that avoids transferring money through banks.
Through this process, the platform also avoids other charges associated with sending money online. The lower costs also translate into lower user fees, making TransferWise one of the most inexpensive options.
Despite its low charges, the company successfully generated revenues of £179 million in 2019, equivalent to almost $228 million. The company also made an operating profit of £12 million and a net profit of £10.3 million.
Its success lies in TransferWise's business model, which describes how the company makes money, among other things.
How TransferWise Makes Money?
Initially, TransferWise started as a company that only provided online money transfer services. However, the company has evolved and provides users with many different products and services that generate revenues.
While the company still makes a majority of its revenues through money transfer services, including the Borderless account, there are also a few other services through which the company makes money.
Given below is a general description of how TransferWise makes money.
Transaction Fees
TransferWise's primary source of income is still the transaction-based fees it charges its users for each transaction. The commission or fee is not fixed and depends on the currencies or countries between which the user transfers money.
Users can go to TransferWise's website and choose their transfer routes to get the rate they will have to pay. Generally, these rates are low, sometimes even going below 1%.
Unlike some other platforms or institutions, TransferWise has no hidden charges. For most other platforms, users must pay charges even after paying the initial transfer fee.
For TransferWise, users need to pay the transfer fee quoted to them when they choose their transfer details. Apart from the transaction fees, TransferWise does not charge its users and keeps its charges transparent.
Currently, the company supports transfers between over 60 countries, which is expected to grow soon. Similarly, the company supports over 750 currency routes, contributing to the transaction-based fee.
The platform also has approximately 8 million users, which generates revenues for it.
Borderless Account
TransferWise also provides users with a Borderless account, a digital bank account. Through this account, users can also choose to receive a free debit card linked to their accounts.
TransferWise provides the debit card in association with MasterCard. While making the account itself is free, TransferWise makes money through any transactions.
For example, the company makes money if users exchange currencies in the account. It can occur when users choose to switch currencies during payments within the account or with the debit card.
Like all other TransferWise fees, the platform quotes these fees to users upfront, so the charges are transparent. Similarly, there are no hidden fees in the Borderless account either.
Accounts for Businesses
TransferWise also provides businesses with the ability to create business accounts. Similar to Borderless accounts, business accounts also enable users to get a debit card.
TransferWise does not charge businesses for creating an account. However, it does make money for every transaction made through it.
The company also provides businesses with additional features that are not available in other accounts, such as balance and invoice management. Similarly, business accounts give users access to an open API, which they can use to automate the payment process.
Accounts for Banks
TransferWise is a competitor to bank money transfers and allows banks to create an account with it. ransferWise accounts for banks are also free of charge to make.
This type of account allows banks to use TransferWise's systems to offer their customer cheaper exchange rates and faster money transfers. In short, it allows banks to use TransferWise as a money transfer tool.
As with business accounts, TransferWise also allows banks to use its API for further customizability, which is also free. However, the company still charges a commission-based fee from banks for every transaction they make through the platform.
Conclusion
TransferWise is an online money transfer services company founded in 2010. Through its platform, the company allows users to transfer money online at low prices and charges.
However, the company still makes money through its different features. These include transaction-based fees, Borderless accounts, and accounts for businesses and banks.