Overview
Gemini is one of the leading Crypto exchange companies that has been licensed as a Trust company in New York. Founded in 2014 by the twin brothers, Tyler Winklevoss and Cameron Winklevoss, the company has the goal to restructure the world's financial system to the modern digital finance (DeFi) exchange.
Moreover, this regulated exchange and custodian platform is successfully certified for SOC Type 1 and SOC Type 2. These examinations are known to be highly secured. 
Furthermore, this regulated Cryptocurrency exchange has an extraordinary and creative trading interface design for beginner traders. It allows the users to trade more than 50 Cryptocurrencies in both a browser website browser and mobile app.
Also, the company established its own Stablecoin, which is called USDG. The stablecoin has the same value as the dollar (1 USDG = 1 USD).
The users can deposit the USD and convert it to USDG, so that they can buy, sell, and hold their Crypto assets. Other than that, the users can earn up to 7.4% APY by holding their Crypto assets in either hot or cold wallets.    
Company Profile
| | |
| --- | --- |
| Company Name | Gemini Trust Company, LLC |
| Website | https://www.gemini.com/ |
| Founded | 2014 |
| Founders | Tyler Winklevoss – Co Founder & CEO, Cameron Winklevoss – Co Founder & President   |
| Key People | Robert Cornish – CEO, Nick Vigier – CIO, Noah Perlman – Chief Compliance Officer, Dave Abner – Head of Business Development, Balazs Szabo – Senior Software Engineer, Emily Blanchard – Technical Recruiter, Gav Newalker – Software Engineer |
| Headquarter | New York |
| Company Revenue | $450 million |
| Key Competitors | Coinbase, River Financial, Kraken, Bitfinex, KuCoin, Bakkt |
What is Gemini? A Brief History
Gemini is a Crypto exchange platform that offers secured, licensed, and compliant products and services to its customers. The trading platform allows people to buy, sell, and transfer Crypto assets anytime and anywhere with high-security maintenance.
On top of that, the trading platform surface is user-friendly and has a very low minimum trade quantity so that beginner traders can learn and trade Crypto assets with ease.
Moreover, this fintech company is qualified for Custodian and recognized by the Financial Service Department as one of the regulated Crypto trading exchanges in the United States.
In addition, Deloitte and Touche LLP have certified SOC 1 Type 2 and SOC 2 Type 2 on the company's custody and exchange products.
The company was the winner of the best Cryptocurrency exchange by Market Choice Awards in 2019. This blockchain-regulated company went on to successfully receive 2 more awards from AA Exchange Benchmark and CryptoA.M. Awards 2020 Winner in the preceding year.
How Does Gemini Work and What Does it Offer?
This regulated Trust company provides Crypto exchange and custody with a high security. The firm also offers a digital exchange platform for buying, selling, and holding Cryptocurrency for up to over 50 trading pairs. There are other features established on the platform, including Learning Hub, Gemini Earn, Gemini Hot/Cold Wallet, and Gemini Pay.
So How Exactly Does Gemini Work?
Learning Hub (Cryptopedia)
As Crypto has a high volatility and price speculation, the platform offers free learning courses for Crypto beginners to understand the blockchain and trading. The Cryptopedia is a free source of Crypto knowledge for every person.
There are various blogs, articles, and high-quality videos that you can learn from there. Crypto News, Security, Blockchain, Trading and Investment, NFTs, and DeFi are examples of Crypto-related knowledge.
Gemini Earn
On this regulated and secured Crypto exchange, you can earn up to 7.4% APY by lending your Crypto assets. The company partners with Genesis as a third-party borrower. To put it simply, you can create a free Earn account and put your Crypto assets for lending.
In addition, third-party allows you to earn at different interest rates depending on the type of asset.
Gemini Wallet
Users can store their coins well on both hot and cold wallets. These wallets are known to be the most protected Crypto storage. However, even though the hot wallet is secured, it is linked with the internet, so the chances are that hackers can attempt to hack it.
In addition, the cold wallet is an offline wallet that cannot be hacked. On the contrary, it is more complicated to use the cold wallet than the hot one when it comes to transferring Crypto.
Gemini Pay
This feature is a digital payment gateway for people who want to pay with Cryptocurrency. Corresponding to other digital wallets using Visa Cards, you can spend your Cryptocurrency as payment for more than 30,000 retail stores in the United States.
Gemini Business Model
This Crypto exchange platform aims to earn the user's trust by achieving high security and well-recognized regulation. The company is examined and certified by the Department of Financial Services for cyber security compliance in the United States.
Furthermore, the exchange and custody platform has undergone successful examinations, SOC 1 and SOC 2, by independent companies. Thus, Gemini has a solid security protection from various evaluators.
In addition, simple and smart trading operations for beginner traders are as important as the platform security. For this reason, the company builds a user-friendly interface, so that it can easily access and attract more traders.
Besides trading, this exchange and custody platform offers resourceful articles, blogs, and videos as a part of learning. It allows the users to better trading, blockchain, and financial knowledge.      
Gemini Unique Selling Propositions
Both security and user-friendliness are the two basic unique selling propositions of the company. This trading Crypto exchange focuses on providing an easy-to-use trading interface for beginner traders, so users will learn and experience Crypto trading with ease. On top of that, while learning to use the Crypto trading tools, the users can consume trading knowledge offered by Gemini's Cryptopedia feature.
This regulated blockchain company has done everything to guard its platform's security, such as human error, misuse of accessibility, and hackers. The company adopts a cold wallet system that uses a multi-signature digital scheme. This scheme allows more than 1 private key to sign and send the transaction. Other than that, users can choose to store the assets on a hot wallet. Although the wallet is online, it has a multi-factor authentication system that shields external threat attempts.
How Does Gemini Make Money?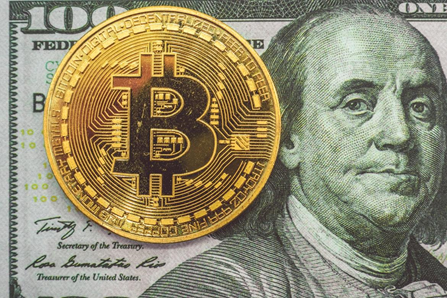 When it first began, the crypto trading company launched with very few options for trading. For this matter, the trading volume was extremely low compared to its competitors, such as Kraken, KuCoin, Coinbase and so forth. Therefore, the company's revenue was small due to lower trading volumes.
However, Gemini has a way to make money like other trading platforms: charging trading fees from trade. There is a 0.5% convenience fee charged when you buy Crypto assets. For instance, you will spend 60,300 dollars to buy 1 BTC (The BTC's trading price at the time of writing is 60,000$ per BTC).
The transaction fee, on the other hand, refers to trading Cryptocurrencies. Normally, you will be changed at the rate of 1.5% per trade. Furthermore, the charging fees depend on the trade volume and type of Cryptocurrencies. 
Gemini SWOT Analysis
Strengths
Earn up to 8.05% Annual Percentage Yield (APY) on the cryptocurrency balance by using Gemini Earn
Protective security access, such as 2FA (two-factor authentication), private keys, security keys, and multi-factor authentication
Able to trade more than 50 Cryptocurrencies 
Beginners can understand and utilize the interface with ease
Advanced traders can utilize advanced trading tools via TradingView
Best for small traders due to the lowest minimum trading quantity
Features both hot and cold wallet
Traders will earn up to 3% of as a Crypto reward for each deposit
Fees for trading include spread and fees per transaction
There is no minimum account requirement
"Gemini Earn" program enables users to earn interest on your holding investment
Enable access for Cryptopedia education hub
A simple interface that is suitable for beginners along with more sophisticated options for active traders
Can access in all United States locations
Weaknesses
Cryptocurrencies that is available on the Gemini exchange have a lower APY than other exchanges
The ActiveTrader feature limits the countries for registration  
Some trading pairs require the ActiveTrade available 
A native US trading platform
Expensive trading fees for small traders
Provides Cryptopedia (online Crypto education)
Threats
The exchange does not offer BTC and ETH trading pairs that experienced traders need
Transaction fees are high and different for the mobile app and browser
Network attacks have occurred in many centralized exchanges
Cannot connect to debit cards
The main competitor is Coinbase
Opportunities
Advanced trading mobile and desktop platforms, fitting for both buyers and sellers to transact digital currency with ease
Expand the eligible countries to register with ActiveTrader, which is a proficient trading system suitable for numerous forms of order
Broaden Crypto payments for users outside the US
Increase APY for Crypto forgers
Maintain a high-security standard, so users can have peace of mind while performing their business      
Lower the trading fee compare to other tech-savvy competitors 
Equip with abundant educational materials, specifically digital asset subject matters, to promote blockchain technology literacy for people in the industry.