Overview
Current is a fintech company based in New York, offering financial services via mobile banking app and software development. Stuart Sopp, the current CEO, founded it in June 2015. Under its legal name, Finco Services, Inc., the institution is privately funded.
According to Wall St. Journal, the entity's valuation stands at $750 million in 2020. This is driven by the increasing consumption of convenient mobile banking during the COVID-19 pandemic. As of April 2021, its valuation climbs to $2.2 billion.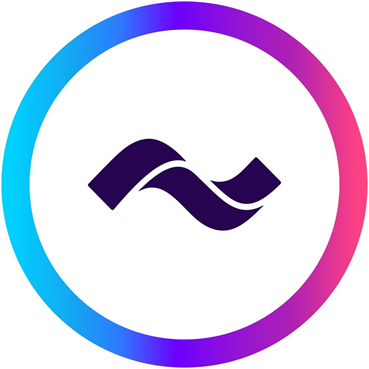 Company Profile
| | |
| --- | --- |
| Company Name | Finco Services, Inc. |
| Website | www.current.com |
| Founded | 2015 |
| Founders | Stuart Sopp |
| Key People | Stuart Sopp – Founder & CEO, Alex Sergiyenko – Head of People Operations, Trevor Marshall – Chief Technology Officer,       Joshua Arjuna Stephens – VP of Product, Aviv Gadot – VP of Engineering Adam Hadi – VP of Marketing, David Kilin – VP of Finance, |
| Headquarter | New York, New York, United States |
| Company Revenue | $9.65 million USD (2021) |
| Key Competitors | Cash App, Venmo, PayPal, Robinhood, Chime |
What is Current? A Brief History
Current provides banking services to complete the loopholes of regular banks. The company uses the most advanced technology to assist individuals' financial performance via mobile banking.
The implementations include quick deposits, gas holds credits, parents and teens accounts, and specifically savings pods. All things considered, these will make users achieve financial management goals easier. That's because everything can be fulfilled at the tips of fingers.
The incumbents aim at bringing accessible banking services to everyone despite different statuses. This dream is possible because the business gathers a team of diversity and dedication to create a great big thing that gives a positive impact to the financial industry.
How Does Current Work and What Does it Offer?
Current operate their banking services, including faster availability of paycheck, removal of gas station holds, and the finest money management tool for young peeps. These offerings function via its mobile apps.
Follow The Instructions To Sign Up For Its Mobile App Account,
Go to Apple App Store or Google Play Store, and download the app
Register personal information as required
Link the app to a bank account or debit card to reserve your account's fund (this is optional)
You will receive a debit card in your mail once you sign up.
While the physical card is being processed, the platform gives you a virtual card to use in your digital wallet account
Your debit card will be ready by USPS within 7 to10 working days.
Current Business Model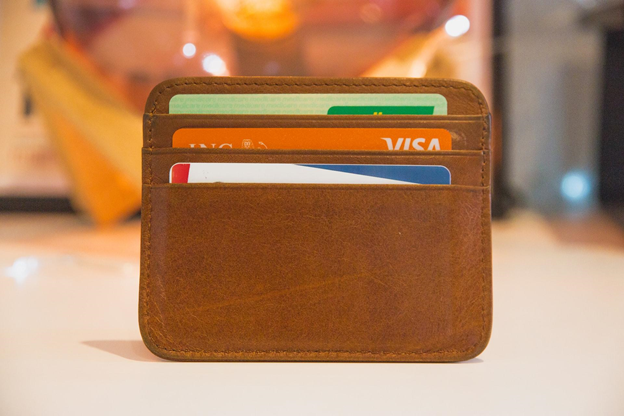 Current is not a bank; it is better. Its mission is to provide all forms of banking service through your cell phone. As a result, the app features many exceptional financial facilities that others don't.
This well-built banking technology equips higher security protection, quicker money transfer, and better cost-wise. For instance, faster transactions, suitable for people of all ages, more rewards for loyal customers, free-of-charge ATM, and overdrafts up to $100, are what users deserve at their trusted financial institution.
Current Unique Selling Propositions
Faster Direct Deposits:
The app allows you to have direct deposits in your account two days earlier than traditional banks. For example, if your employer has direct deposit options and your paycheque would normally arrive on the weekend, you could receive the money as early as Wednesday! The ability to access funds faster could help improve users' cash flow effortlessly.
Mobile Check Deposit:
Not many banks provide mobile check deposits; however, this app does. Use your phone's camera to take a photo of the front and back of your check, then submit a request through the app, and make the deposits as you wish, as simple as that. 
Free-of-Charge ATM:
The current card is a Visa card. Thus, it is suitable to use at different places where Visa is supported. Meanwhile, there are over 55,000 ATMs; users can withdraw money without any fee at nearby locations. It is also accepted by Apple Pay so that you can add to your digital wallet easily.
Gas Hold Refunds:
It is typical to place a "hold" for a specific amount of money on your card whenever you buy gas at the station. Depending on location, you can hold it up to $100 or even more. Fortunately, there is an instant refund for this hold if you pay with the premium account.
Cashback From The Shops:
When using your card at partnered retailers, you can save up to 15X points to redeem for cashback into your account.
Family Accounts To Help Children Learn About Money Management:
The app stipulates a family account that is explicitly created for parents to let their kids learn about money management from an early age. Teens have access to their debit cards for various transactions. However, their parents can monitor the performance in their own right. For example, parents can set up the limited expense, specify the merchants, and schedule the allowances for kids.
Savings Pods For Effective Money-Saving:
Creating a savings pod is super easy in the mobile app. First, add a title to each pod you opt to save for. Then, transfer the money to the saving pod spontaneously when using the round-up function. For example, every time you buy something and get the change, the feature will round up the amount and move the variance to the savings pod.
Otherwise, you can deposit or transfer the money manually from your funding account to the saving pods. More extraordinarily, you can add a picture to the pods to stimulate your savings goal faster.
Supportive And Accessible Customer Service:
Any concerns, you can contact its customer support via live chat, phone, or even email. They are available 247 and 365 days a year.
Overdraft Safeguards:
When using its debit card as a premium account holder, the app permits users to use the overdraft for up to $100.
How Does Current Make Money?
Current makes money by charging service fees from subscription accounts that present ease and speed to all self-banking services. It also allows users to monitor their finances more thoroughly. The main services include:
Personal Accounts
Presently, two plans are available for customers seeking to open a personal account, basic and premium ($4.99/month).
Teen Banking
Teen accounts work under parental consent. It is a stepping stone to educate your kids about money management with a subscription fee of $36 annually. It features:
Contactless payments
Immediate transfer to kid's card
Exclude certain merchants
Limit expense
Schedule allowance
Current SWOT Analysis
Strengths
This application has many advantages as an online checking account.
Free basic service subscription: No minimum amount is required, and no monthly fee is charged for a basic online checking account.This is useful for everyone.
Convenient cash flow:  Most online banks don't permit users to deposit cash to account easily. However, this platform lets you do it at 60,000 stores with ease. Also, it advances your cash flow by giving a fast gate to your direct deposit and instant gas hold refunds.
Debit cards for the family: Parents can teach kids about cash flow with real-world practice using their accountable debit cards.
Debit card rewards: With partnered stores, users can earn rewards to redeem into their accounts.
Financial management tools: The app comes with tools to let you track your spending, earning, and saving. This is easy for you to achieve your financial goals effectively.
Weaknesses
If you opt for an online bank that offers wide-ranging services as a conventional bank does, Current isn't the best option. It comes with drawbacks as follow:
Service fees: you have to pay a monthly fee of $4.99 for a premium account. Regarding teen banking accounts, the family has to pay a $36 annual subscription fee.
No APY: you don't receive the interest from the money that existed in your account. Meanwhile, some online banks pay interest to the users with their deposits or savings account.
Available only in the mobile app: no desktop account access and no nearby branches to visit.
Limited withdrawals and purchases: This involves a $500 withdrawal per day at ATMs and a $2,000 daily purchase with a debit card. Some online banks offer greater boundaries of ATM withdrawals and purchases.
Opportunities
Current Bank is authorized by the FDIC (Federal Deposit Insurance Corporation). As a result, users can ensure that their money is harmless with this cutting-edge banking system.
This online bank embraces such a user-friendly banking application. Presenting free cash deposit, parents and teen banking, quick money transfer, immediate gas-hold refunds, and splendid overdraft protection. This means it integrates unique features that other financial establishments might not compromise.
The business thrives by concentrating on Americans from different cities, including New York, Brooklyn, Chicago, Atlanta, and Las Vegas. This fintech service provider started as a debit card business, and it has altered from banking to financial services.
This year, the firm publicized that it is going to enlarge its provisions to the fintech marketplace. During the pandemic, the platform gained 1 million customers in 2020, and recently it has earned 3 million customers.
Threats
The threats entitled by fintech to users can be largely classified as follow:
Loss of privacy and cybersecurity: One of the biggest threats for users is the loss of privacy or data protection. These issues are interconnected and can cause different levels of worry based on the kind of consumer data being used, legally or illegally. As a result, there should be more restrictions on certain types of information usage.
Fraud and scams: Besides cyber-insecurity, users might encounter the risk of fraud and scams. The scams can be damaging to some helpless customers. Meanwhile, fraud can also destroy users with highly-unknown costs and make some innocent customers out of financial services.
This event particularly happens to customers with identity information that is more difficult to verify, like teens and underprivileged people.
Simply put, mobile online financial technology is susceptible to greater risk of fraud than brick and mortar institutions. It is much easier to create fake identities on the internet and in real life. It is also simpler to create replicate identities.