Overview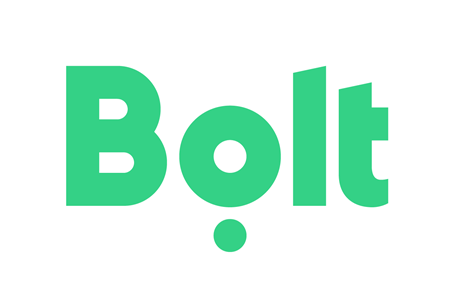 Bolt is a transportation platform among European countries by offering long-lasting and economical urban travel. This platform is a digital bridge that provides rental transportation like a scooter, car-sharing, and other vehicles across 45 countries mostly in Europe. In addition, the company has had over 70 million users happily using the service since 2014.
This tech start-up is the fastest growing platform that raises up to 1.3 billion dollars of company funding. Furthermore, the company builds a food delivery service, in which the users can order food from local restaurants. The firm offers cross-continental franchising for local businesses so that they can operate the service via the company's app.
Company Profile 2022
| | |
| --- | --- |
| Company Name | Bolt Technology OU |
| Website | https://bolt.eu/en/ |
| Founded | August 2013 |
| Founders | Markus Villig – CEO & Founder, Martin Villiq – VP of Sustainability & Co-Founder, Oliver Leisalu – Chief Architect &  Co-Founder |
| Key People | Johan Bergqvist – Chief Financial Officer, Khalid Almuqbil – Executive Management, Aleksander Libera – Vice President of Operations & Head of Public Policy, Alvaro Quesada Vargas – Vice President of Marketing & Head of Local Marketing, Guido Koiv – Data Protection Officer, Soteris G. Tsigarides – Director of Operation, Alex Skea – Business Sales Manager, Andreea Magraon – Marketing Manager, Anna Kucina – Operation Manager |
| Headquarter | Tallinn, Estonia |
| Company Revenue | 221 million Euros in 2020 |
| Key Competitors | Uber |
What is Bolt? A Brief History
As technology develops, finding transportation is no longer difficult. Bolt acts as a digital mobile platform that allows people to rent vehicles, micro-mobility, dispatch riders, and order food. Furthermore, this company charges a fee from its users depending on the service they are using. Thus, this model is a good opportunity to enter the market.
The company was first established in Estonia. Due to the increase of rapid demand for vehicle renting, the firm further spread to over 150 cities across several continents, such as North America, Africa, Asia, Europe, and some parts of South America. Back in 2013, the recent CEO & Co-Founder, Markus Villig, founded this transportation company known as Taxify.
How Does Bolt Work and What Does It Offer 2022?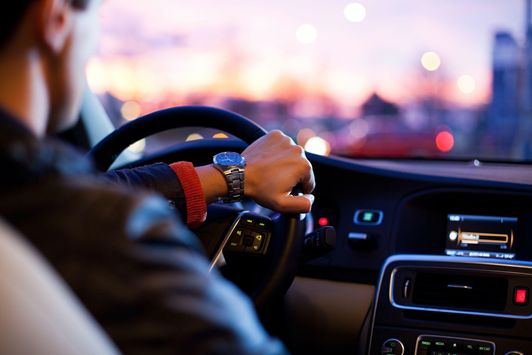 European countries have cross borders that allow people to commute between neighboring countries easily, so many commuters travel to work or run businesses daily.
Since cars, motorcycles, scooters, or even taxi sharings are rented by people whose cost-livings are below average, people can rent every kind of vehicle available on this digital mobility platform.
On top of that, the firm also provides food and groceries delivery services by connecting local grocers and restaurants. With this unique service, users can have amazing meals and groceries by ordering on the Bolt app. The local eateries or grocers will accept your purchase order and deliver as quickly as they can.
So how exactly does Bolt work 2022?
Mainly, once the users request the service, the app that acts as an operator will automatically link the requested order to the available and nearby service providers. It already calculates the price in relation to your destined location. For example, you want to hire a car from your house to the office.
All you need to do is to search for the desired destination. When you make a rental request, the nearest driver will receive the notification and come to pick you up.
Furthermore, besides renting vehicles, sharing automobiles, or distributing food, this digital platform provides additional rental services, such as scooters and electric bikes. This service is extremely special and creative because it is the most environmentally-friendly way of transportation rental.
What Does Bolt Offer To Its Consumers 2022?
In addition to all the rental services, this mobile firm has built a wide range of local partnerships in many local areas. Therefore, with those localized businesses, it enables the company to deliver their services to the nearby users faster especially, ride-hailing and food delivery services.
Users with IOS or Android can download the app on their device for free. Also, they can use a Web Browser to utilize the services alternatively. 
Bolt Business Model
Ridesharing and ride-hailing (taxi service) have been commonly used by tourists and local people for many years. In a traditional way, people can find this service available on the street at limited hours of the day, which is not convenient.
For this reason, this online transportation company had the idea of creating an online platform, where every person can easily access and hire the ride services on their phone at any time.
The company's long-lasting competitor is Uber. They both provide a service app for hiring taxis, motors, and so forth. Despite having a ride-sharing service, Bolt offers an additional service that is food delivery. The company has partnerships with local eateries in many countries so that its users can order the food at nearby locations with ease.     
Bolt Unique Selling Propositions
The firm has built a solid and consistent marketplace by offering highly available ride-hailing and ride-sharing online apps for over 70 million users across 45 countries (Europe & Africa).
Plus, the price is very cost-effective. Furthermore, to build a sustainable community that can offer sufficient supplies, the company has to partner with local businesses. On top of that, a significant market proposition of this corporation is a food delivery service. Partnering with local eateries, the app will provide quick and reliable delivery of food to its customers.
How Does Bolt Make Money?
Registering with the Bold app is free, but the company is making a profit by earning vehicle rentals, commission fees, franchising, and subscription fees.
This automobile platform has to earn consistent customers by fundamentally organizing available eateries and drivers for every request at nearby areas to get to this level.
Vehicle Rental Fee
The company owns its own e-scooters and collaborates with vehicle owners in many countries, so it is very convenient for users to find available vehicles.
Thus, when users want to rent a scooter, they will be charged €1 for unlocking. Moreover, an extra 15 cents will be charged based on each time the users ride the scooter. However, the company will be in charge of any damage done and regular scooters charging, so maintenance can be at a high cost.
Commission Fee
The commission is a part of the company's revenue because basically restaurants and drivers can benefit from using the Bold app. Therefore, they will pay for the app service in vice-versa.
For drivers, the commission fee will vary from 10% to 25%, depending on the location. The fee is charged based on the final price of the order. Simultaneously, the company also charges the customer a 10% commission as a service fee for every ride.  
In addition, the platform charges restaurants at the rate of a 10% fee for every customer's order through the app. However, on the customer's side, the customer has to pay for delivery service and processing fees for the company.
Franchising Fee
Franchising the app for local entrepreneurs is a unique business strategy that allows this digital automobile corporation to generate profitable revenue. The company enables the local entrepreneurs to negotiate and build partnerships. Once both parties agree on certain conditions, the partners can use the company's brand with the local networks to use Bolt in the area.
Subscription Fee
Drivers generally need to pay a subscription fee (12$ to 15$) every month to subscribe to the dispatch service. Since customers hire vehicles on the app, the dispatch software will notify the driver's location and make a queue. Therefore, this method will help the drivers to gain more customers easily.
Bolt SWOT Analysis 2022
Strengths
The company has a total revenue of €221 million (an increased revenue of €73 million from last year)
The company has accumulated a whopping $1.3 billion in total funding (12 rounds)
Offers services that can be used in over 150 cities across Europe, Africa, America, and Asia
Builds to provide an ultra-flash connection for every customer request order
A 19-years old outstanding founder, Markus Villig
This digital transportation platform has offered more than a ride-hailing service. It includes food delivery, scooter, electric bike, and renting vehicles services
Has a lot of collaborations with many local operators and businesses
Lower driver's commission fee than its competitors (10% to 25% fees for different areas)
Weaknesses
Maintaining e-scooters is costly, and the company cannot charge expensive scooter rentals
Limited drivers in a certain location may cause trouble to the corporation
A lot of operations required to work on each location specifically
Some areas have more demands and fewer supplies than the others
There are no training courses for drivers
Threats
Recently, the demand for the service has been so high that there are not sufficient drivers to pick up the customers
When there are fewer drivers available, the pricing keeps increasing
It can be challenging when the supplies and demands are not balanced
Taxes in various countries can be enormous hurdles for the company to handle
Opportunities
The firm has a bargaining charging fee for each service the customers are using
The company has to build consistent supplies to meet the demands
Upgrading new products and service offering to the existing market is crucial
Research & Development have to be well-structured and planned to reach full potentials
Drivers should be well-trained in terms of communication and service provision.