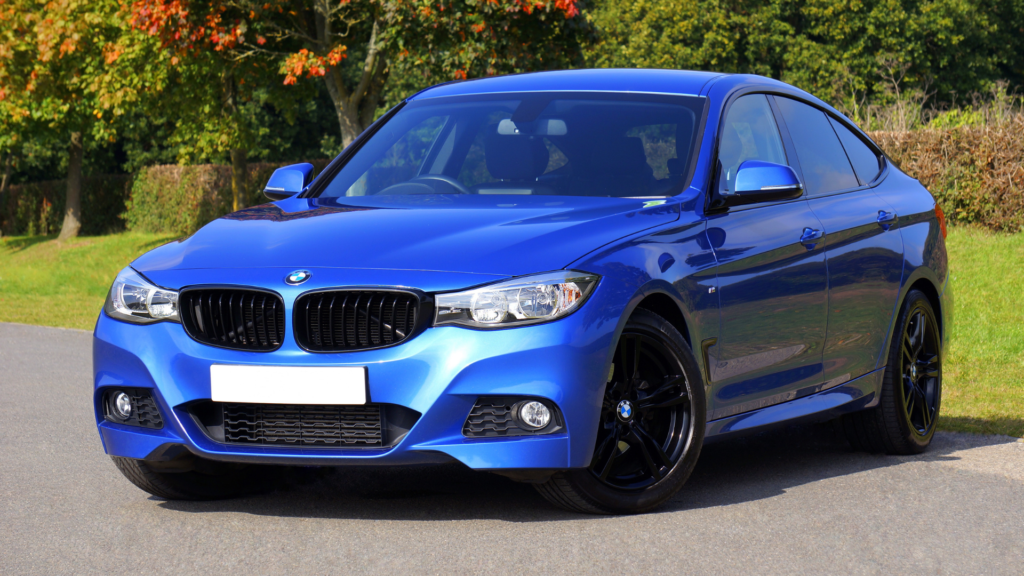 With its headquarters in Munich, Germany, BMW is one of the world's most well-known luxury car brands. An extensive worldwide network of this vehicle business has helped this brand remain prominent across the world.
Aside from that, it has widespread recognition throughout the world as a consequence of its dedicative emphasis on high-caliber products, technical innovation, and improving safety. This car manufacturer has maintained its growth pace even in challenging situations.
The company's growth and sales are being hampered by a number of fundamental issues, including increasing restrictions and political unrest in a number of important markets, notably the United Kingdom.
On top of that, the Chinese and American trade wars do have great impacts in addition to political and economic factors, including the trends, buying forces, and so forth which have already pressurized the company's operation.
In addition, a competently optimized value chain does have a great deal of impact on customer satisfaction and the management of cost operations. For instance, the company made a robust sale of its product in the US during Q4 2019 because of the right value chain optimization.
Background of BMW
Since BMW has more than a million vehicles of different models and styles on the road, everyone will definitely see the BMW vehicles driving virtually everywhere. The company is the world's largest and most well-known luxury automobile company, with a global market capitalization of over $50 billion. You might not notice everything about this gigantic and luxury car manufacturer at all.
The BMW, which is derived from Bayerische Motoren Werke GmbH, is a German company manufacturing automobiles that were founded by the Munich Rapp-Motorenweke company in 1917. In 1920, Knorr-Bremse AG merged with BMW AG and renamed the firm BMW AG. Bayerische Flugzeugwerke AG was considered to be named BMW in 1916.
What is BMW's Value Chain Analysis in 2022?
BMW's Value Chain Analysis discusses the company's inbound and outbound activities including its operation, marketing, sales, after-sales which are considered the primary activities of the company. The analysis is also deep dive into the supporting activities of the company like human resources, technology, procurement of the company.
BMW Primary Activities
Inbound Logistics
BMW works with 12,000 suppliers worldwide to provide sufficiently and demanded supplies of spare parts for its production, accumulating for thirty-one manufacturing and assembly facilities that serve the business.
Moreover, out of all the company's supplier network, 22.4% of the raw materials are from Eastern Europe, followed by Western Europe with 17% and North America with 14.9%. Meanwhile, Germany holds the largest percentage of providing the BMW's raw materials, at roughly 43%.
For a delivery network, the logistics company helps BMW with everything from procuring raw materials to making the finished cars. Later, they also help with outbound logistics.
Therefore, BMW has a long-standing partner with DHL as a logistics associate. Besides the collaboration in European regions, both companies have expanded their partnerships throughout the Asian Pacific territory as well.
Operations
Germany is not only the biggest supply network, but it has also been home to this most successful vehicle manufacturer, BMW, since 1916. Additionally, it is one of Germany's major industrial corporations, operating in over 140 countries.
Apart from this, the company exclusively owns 20 out of the 31 production locations in 15 different countries, while 3 of the remainings are joint ventures under the BMW Brilliance Automotive in China. On top of that, there are still 8 of them that are run by partners and by contract manufacturers.
Furthermore, there are a total of 43 financial services centers and sales subsidiaries along with 16 R&D facilities spread around the globe. Meanwhile, 6 of the R&D centers are occupied in Germany.
Outbound Logistics
Outbound logistics simply refers to the outflow of its goods and services for its customers. As mentioned earlier, an array network of dealers and retailers from all countries across the world have joined the BMW Group.
The company's sales and customer services are primarily taken care of the outside of the home country by all BMW's subsidiaries. In addition, DHL, the pivotal logistics companion, carries most of BMW's outbound logistics to the markets.
Marketing and Sales
BMW has consistently maintained a solid brand recognition on a worldwide scale. To establish significant brand recognition and customer trust, the company has always committed to providing the best quality and innovation, primarily through employing digital networks for marketing.
Thus, social media networks are also used by the corporation to promote its products and communicate and engage with customers on top of its website.
Furthermore, BMW has connected to more than 4,000 BMW dealerships along with the other 1,600 mini dealerships and 140 Roll-Royce dealerships as a network of sales.
In the US alone, the company acquired up to 120 mini dealerships and nearly 40 Roll-Royce dealerships. On top of that, the company has had many motorcycle retailers and passenger cars in the US market as well.
After-Sales Services
There are generally 2 main product offerings that have been there for a long time, which are BMW vehicles and motorcycles.
However, along with its own line of BMW vehicles and motorbikes, the BMW Group is also the owner and seller of automobiles, such as Mini Coopers and Rolls-Royces under separate brand names of themselves.
Rolls-Royce is a premium automobile manufacturer that targets the high-class market niche while Mini aims for some other luxurious customer segment as well.
Meanwhile, Its extensive motorcycle line comprises roadster, sports, off-road, and adventure. Furthermore, with the idea of clean energy, the emerging technology helps BMW to plan for electric vehicles production.
BMW Support Activities
Infrastructure
The vehicle and motorcycle divisions of BMW are the company's two primary business lines. Plus, the finance division is indispensable.
There are also divisions of Human Resource, Purchasing and Supplier Network (Procurement), Legal, Marketing, Public Relations, and many other departments in the BMW's infrastructure. 
Human Resource Management
Definitely, every well-established corporate requires talented personnel to remain competitive and sharp.
In 2018, the company was named as one of the best places to work, employing more than 120,000 employees.
BMW seeks to satisfy its employees while also providing them with great chances to develop their professional careers. For this reason, it has employed staff from over 110 countries since 2018. In addition, BMW strives to have a diverse workforce of individuals with a wide range of expertise and experience.
Technology Development
Competition in the automotive industry depends heavily on technology. As one of the best-known car brands, the BMW group spends a lot of money on new tech. The 16 established R&D facilities are examples of technological investment.
Without a doubt, BMW's expenditure was virtually €7 billion in the research and development segment alone. A huge amount of money was put towards pushing both electric vehicles and automobiles production, including hybrid and electric cars.
Procurement
Germany is the company's most important raw material supplier, accounting for approximately 38% of all supplies in 2018, supported by Eastern Europe for 22.4 percent.
Because BMW relies on a wide number of suppliers to provide high-quality raw materials for the manufacture of vehicles and bikes, procurement is an important division established to make the purchases and create a supply chain for the company. Thus, the network is required to support and monitor the quality of the company's supply chain.
Key Takeaways
Using an innovative material mixture, an updated concept on digitalization, and minimization of production resources, the BMW Group is setting the pace in production technology as well as sustainability as a market leader.
Simultaneously, competitiveness is ensured through the flexibility and progressive optimization of value chains.
The company eyes on a long-term and sustainable economic achievement through persistent thoughts and response plans. Because of this, eco and social sustainability, as well as thorough product responsibility, is an essential aspect of the business approach.
In addition, the BMW Group is tirelessly pursuing to monitor sustainable mobility through the right workforces. Also, it starts to gradually update the fuel consumption and emissions of its vehicles.