Key Takeaways:
GoFundMe is an American nonprofit fundraising international organization founded by Brad Damphousse and Andrew Ballester in 2008 as "CreateAFund" and later in 2010 as its current name. Starting out as a for-profit platform, it far outstripped its competitors in the crowdfunding industry.
Using the crowdfunding business model, the organization used to make money from various fees and cuts from donations, including the platform fee, payment transaction fee, 5 % cut from the whole donation, 30 cents charged per donation, and the optional donation.
In 2017, they switched to the current nonprofit model, forgoing all the charges and cuts instead of earning solely from the optional donations from its users.
Interestingly, the GoFundMe organization has been very secretive regarding disclosing its annual revenue to the public.
Company Profile:
| | |
| --- | --- |
| Company Name | GoFundMe Inc. © |
| Website | gofundme.com |
| Founded- In: | 2008/2010 |
| Headquarters: | Redwood City, California, United States |
| Founder | Brad Damphousse, Andrew Ballester |
| Key People | Rob Solomon (Chairman), Tim Cadogan (CEO), Juan Benitez (President), Musa Tariq (CMO), Stephanie Cunningham (VP of Global People Operations), Kim Wilford (General Counsel), Morgan Wood (VP of Customer Operations), Lola Oyzboyd (VP Corporate Controller), Paul Tkachuk (VP of Finance and Data Insights) |
| Business Model | Crowdfunding Virtual Platform |
| Product/Services | Fundraising virtual platform, raising money for a variety of causes ranging from personal causes to major accidents or disasters. |
| Competitive Advantage | Fundraising, Brand Recognition, International Presence |
| Revenue | $ 100 million Est. |
| Competitors | Kickstarter, Classy, Indiegogo, Fundly, DonateKindly |
Introduction:
Money is not everything, true, but no one can deny how vital it is. In some cases, money can literally become a matter of life and death. GoFundMe is an American fundraising organization used to raise money for various causes, including medical, natural disasters, tragedy, charity, nonprofit organization, etc.
All of the money raised on the platform will go to the intended recipients. To ensure that, they have implemented many security measures and safety processes. Until the verification process is complete, they will hold the funds to ensure no scam is occurring.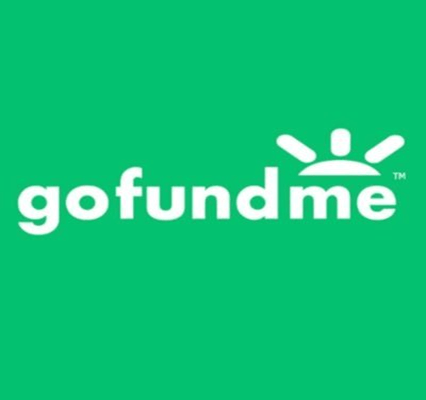 What is GoFundMe?
GoFundMe is the largest nonprofit fundraising platform is currently in the world. People can quickly raise money for various reasons ranging from personal troubles to major tragedies through this platform.
Initially, it used the for-profit crowdfunding model but changed into a nonprofit organization after receiving massive customer feedback. GoFundMe rapidly grew from a small website to a large organization and pretty soon dominated the market due to its unique services.
Through GoFundME, you can raise money for:
For victims of an accident or tragedies
For an emergency, like helping the victims of natural disasters
Medical fees, for example, arranging funds for a terminally ill patient or securing finances for surgery
Raising funds in memory of a beloved one to help others
To contribute to a cause
To provide startup for victims of some tragedy
Charity
Education
Nonprofit organization
And many more. GofundMe will raise funds as long as it is legal and operable in the country. They will also not raise funds for legal defense. Interestingly enough, this law was implemented due to a bakery being fined for refusing to make a cake for a same-sex wedding. Although later, they did allow to raise funds for legal defense, but only for some instances.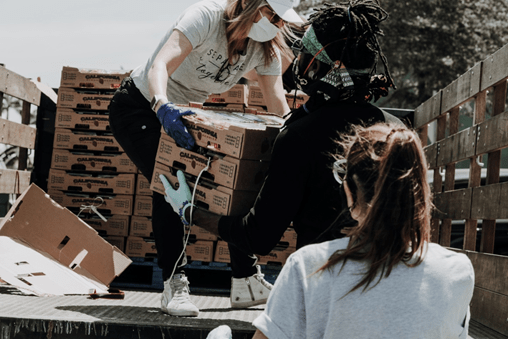 A Short History Of GoFundMe:
Brad Damphousse and Andrew Ballester initially launched a virtual site named CreateAFund in 2008. Before this, both of them were working on Paygr, another virtual platform similar to Fiverr and Upwork, where people can sell their skills to others on the internet.
The crowdfunding industry was becoming popular at the time of launch. But the CreateAFund didn't make the splash its founders wanted it to, which made them rethink their strategy. It wasn't very good, considering that its competitors were Indiegogo and Kickstarter, which instead of raising money for any type of noble cause, focused on securing funds for products.
To be clear, the products would be developed and made available to the public when a certain amount of money was raised through these platforms. CreateAFund would allow the users to raise money for any cause, not for profit, to some specific organizations.
This failure didn't deter them, though, so after some strategizing and rebranding, the pair launched the platform by the name of GoFundMe on May 10, 2010.
Initially, only four members were involved in running the whole operation. Understandable, as the platform was new, and they didn't make any investments from outside. But soon, the platform exceeded all the expectations and quickly grew to become the largest fundraising organization present in the market.
In fact, in 2012, the user base grew at least 20 percent each month. The platform became operational on an international level and successfully gathered more than 3 million dollars per month for various causes.
It was in 2015 that things started to change a bit. GoFundMe raised the first round of outside funding. At the same time, the outsider investors who were interested in having some controlling stake in the organization succeeded and got involved.
The founding pair took advantage of the significant cash-out, so the tightly regulated day-to-day operation was handed over to a new group. Rob Solomon joined the platform as its CEO, along with David Hahn serving as COO.
Both had an excellent professional background, former the group president at Groupon and later LinkedIn's former Head Of Product. With such additions to the expanding group, the company grew further, expanding its influence.             
Initially, GoFundMe operated on a for-profit crowdfunding model, but Rob Solomon persuaded the shareholders to convert it into a nonprofit platform, which turned out to be a successful maneuver.
Over the year, the platform has raised millions for causes; the most memorable is the funds raised for the George Floyd memorial, which become the highest recorded fund in the organization's history. The funds raised for this were recorded to whopping $13 million.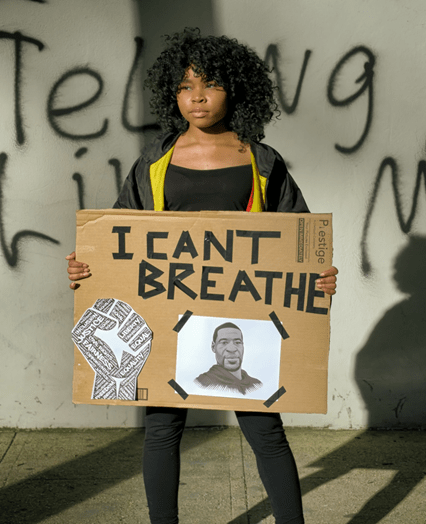 That does not mean that the GoFundMe organization has a smooth sailing in all these years. There had been many instances where someone raised the money for a victim but, in the end, pocketed it for themselves. This actually prompted the administration to implement some safety measures to ensure no scam can happen.
What is the Business Model of GoFundMe?
GoFundMe uses the crowdfunding model for business. Although it started out as a for-profit organization, it switched to a nonprofit model, which helped its brand image in the long run.
How Does GoFundMe Make Money?
As we have mentioned above, GoFundMe started out as a for-profit platform. The way they earned money was simple, $0.30 or 30 cents were charged per donation, plus 5 % of the whole donation raised on the site in addition to 2.9 % payment processing or transaction fee for each donation.
Another way was through the optional donations from the users. This actually made it easy for the organization to make a profit. However, the users were not satisfied.
Many users expressed that they would feel better if every penny raised in a single donation would go toward the cause, with no cuts made from it. At first, they stopped charging the platform fee, but evidently, that was not enough.
Finally, in 2017, the organization shifted from for-profit to nonprofit. Rob Solomon clearly stated that they had listened and reviewed the public demand and clearly felt that it was better to change the structure through which it raised money.
At the time, it sounded insane, but it was a fact that this was clearly having a negative impact on their brand. Have they continued using the same model, the brand would have lost the trust it has enjoyed from the beginning of its founding.
Now, the platform does not charge any fee for the whole process or takes a percentage cut of the total funding. Instead, it gives the individual users an option to donate a small number of dollars to the site and the original donation. Clearly, this has been successful, as the site is still here, and the site runners claim the same.
But, the site still claims the standard fee to process credit cards and ensure the safe transfer of funds. This fee varies from country to country, depending on their standards for funds processing. For example, in the United States, the charges are 2.9 % plus 30 cents per donation, whereas, in Denmark, it's 2.65 plus or 1.80 per donation.
GoFundMe Funding, Valuation & Revenue:
This is where it gets interesting. The company is very secretive regarding the disclosure of its revenue. The same is the case with its valuation. The only time the platform's venture capital was raised was in 2015 by investors including Greylock, Accel, TCV, etc.
Again, the amount was never disclosed. But the only estimation is around 650 million dollars, which has no doubt increased by now.
Clearly, the platform is profitable because they only raised the funding only once since its founding.