Coca-Cola is the leading name in the soft drink world with operations in over 200 countries. It sells a range of sparkling and still beverages. The brand generates about 60 percent of its earnings and around 80 percent of its operating profit outside the US. Not just that, the firm has a strong recognition worldwide. So, what makes Coca-Cola register a massive success? Let's review Coca-Cola value chain analysis 2022 to figure out the reasons.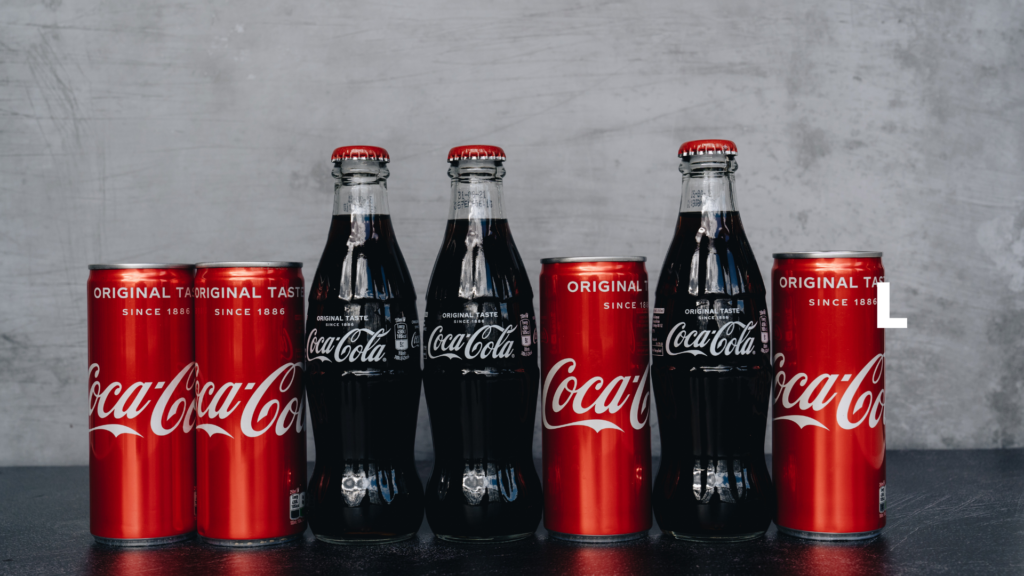 Background of Coca Cola
Since its Inception at a Soda fountain in Georgia in 1886, the brand has been a catalyst for inspired innovation. It was on May 8, 1886, when Dr. John Pemberton sold the first-ever Coca-Cola drink glass at Jacobs pharmacy. Starting from 9 drinks a day, the brand has evolved as the biggest soft drink maker today.
An overview of Coca Cola value chain analysis 2022
Value chain analysis helps to identify activities that gain value and a competitive advantage for enhanced profitability. It includes all the activities right from getting the raw materials to final sales as well as after-sales services. Value chain analysis leads to higher optimization. Optimization will not only bring efficiency but also generate various new sources for competitive advantage over others.
Additionally, it helps the company to figure out potential threats concerning its competitors, new entrants, and cost disadvantages.
At the same time, internal and external co-operations within the organization become identifiable. Based on this approach, the company's top management can make the best possible decisions for enriched prospects.
Coca Cola's core activities
Primary activities are responsible for the production and delivery of items. Coca-Cola has billions of dollars in its portfolio. It isn't a single entity. Instead, the brand has an extensive portfolio with various carbonated drinks such as Sprite, Fanta, PowerAde, and Lilt.
Besides this, the company sells beverage bases, concentrates, and syrups. They don't sell these items to retailers. Rather, the company sells them to other businesses.
Inbound logistics
The company has a massive supply chain consisting of thousands of suppliers and farmers. Coca-Cola treats suppliers as business partners. The suppliers provide raw materials such as ingredients, machinery, packaging, and goods/services. Also, Coca-Cola has set up principles for its suppliers.
The suppliers have to comply with all the regulations and laws. Additional Coca Cola stresses responsible environmental and favorable workplace practices and policies. The company has managed to build exceptional relationships with suppliers to ensure an uninterrupted and constant flow of raw materials.
Operations
Operational functions include concentrate development as well as administrative functions. Coca-Cola operates in every community wherever it has its business.
The company runs its operations through multiple local channels. Still, it doesn't control or own all of its bottling partners. The brand only manufactures and sells syrups and beverage bases to bottling operations. The firm takes responsibility for consumer brand marketing activities.
Outbound logistics
It means operations dedicated to delivering a good to a customer once it passes through the designated channels. Outbound logistics are essential for any venture. The company can tap the data and related info to explore upcoming opportunities for future growth.
These activities relate to warehousing, scheduling, material handling, delivering, transportation, and the order process. If all these activities get processed timely and correctly, the cost of production will come down substantially without affecting the quality. In addition to ensuring growth opportunities, the customer satisfaction level gets amplified, and that's a perk in itself.
Outbound logistics in Coca Cola value chain analysis 2022 comprise its distributors and bottling partners. Bottling partners manufacture, pack, and distribute the output to vending partners.
The vending partners, in turn, sell the products to customers. Coca-Cola's customers include grocery stores, street vendors, restaurants, movie theaters, convenience stores, and amusement parks.
The bottling partners work with the customers to ensure the smooth execution of localized strategies that they develop with Coca-Cola. The company sees to it that its retailers have enough stocks of various products.
On-time delivery, secure transportation, and an efficient delivery system are the cornerstones of Coca-Cola's success. Strong outbound logistics cultivate better relationships with retailers and enhanced customer loyalty.
Marketing and sales
Coca-Cola has global recognition. However, its reputation attributes to better marketing activities. The company is well known for expending heavily on marketing.
As well as regular channels, Coca-Cola employs social media and other digital channels for promotion. Even better, the company runs various campaigns depending on seasons and events throughout the year.
The firm has made a major change in its marketing strategy. Instead of promoting its products separately, the company now markets the entire brand together. As well as cutting down the cost, this innovative strategy elevates sales from all corners of the world.
Coca Cola value chain analysis 2020 clearly shows that the marketing efforts of the company are dedicated to promoting all its brand products in a unified manner.
After-sales services
Coca-Cola's pre and post-sales help the company to gain customer loyalty. The firm thrives to provide a better customer experience. It has an effective call center to address customer needs.
Whether it's quality, delivery, or issues, the brand ensures that its customers stay happy and satisfied all the time. Even better, Coca-Cola gets feedback from its consumers for product promotion, cost-cutting, and improvements too.
Support activities – The driving force behind Coca Cola value chain analysis 2022
Support activities aim to assist primary activities and help a company achieve a competitive advantage over others. Support activities have four critical areas – the firm's infrastructure, human resource management, technology development, and procurement. Let's take each aspect one by one.
Infrastructure
The company's infrastructure signifies a range of activities such as accounting, quality management, legal matters, finance, strategic management, and planning.
Coca-Cola's efficient management ensures maximum value for a competitive advantage. Its profitability gets maximized through the optimum use of resources and reduced overhead costs.
Human resource management
Being a multinational company, Coca-Cola has a large number of employees. The company delegates human resource management to local offices to ensure a much more focused approach. They choose and develop talent and let them learn/grow continuously in a healthy environment.
The company stresses motivation along with company culture engagement. The firm's reward packages, remuneration packages, and an encouraging environment are special mentions in this respect.
Even new employees earn good salaries. Engagement and motivation are the main driving forces in Coca-Cola's human resource management. Employees expect growth in their careers, and Coca-Cola lets them accomplish their goals.
Not just that, the company monitors its competitors' human resource management aspects. Any new changes introduced by other organizations get quickly absorbed in Coca-Cola's HR management. So, workers never move to other organizations. On the contrary, Coca-Cola has a much better employee-retention rate than any other business.
Technology
Today, technology has become an integral part of any business. Even common people carry some kind of technology for their day-to-day chores. Coca-Cola is at the forefront in exploring new technologies for its betterment. The company maintains a heavy focus on research and development to achieve this goal.
Coca-Cola has invested heavily in the technology arena, from manufacturing to sales and distribution. Even better, the brand stresses technological innovation via research and development.
The company has six centers dedicated to research and development across the world. These centers stay connected to assessment hubs and external technology, connecting the brand with tech startups, partners, and university researchers.
Coca-Cola collaborates with partners in other industries to pump up innovation within the company. Whether it's product processing, equipment, or packaging, Coca-Cola intends to employ the latest technology to ensure better results. Sustained growth through innovation has been the strategy of the company.
Procurement
As a part of Coca-Cola Value chain analysis 2022, procurement describes the activities for procuring inputs necessary to make a product, right from inbound to outbound logistical aspects.
These activities include machinery, raw materials, suppliers, and other equipment. This highly complex expenditure warrants an effective procurement. Coca-Cola rules the game through innovation, motivation, and cost-cutting.
The Coca-Cola Company procures its raw materials from multiple suppliers and employs technology to streamline the entire process. The brand focuses on quality standards at each step of the procurement process.
The company ensures everything goes well as per set standards, from purchase to delivery. In addition to this, the firm procures products internally as well. It has set up a complex infrastructure to run this process independently but in harmony.
Key takeaways
Coca Cola value chain analysis 2022 is highly complicated. The brand runs its business worldwide and sticks to its values and local culture. So, each local setup of the company has its value chain that links with the global system. Coca-Cola keeps abreast with changing technologies and the ever-evolving competition. Not just that, it identifies key areas for improvements and stresses cost-cutting and optimized processes for betterment. So, it stays on top despite the competition and uncertainties.