You must be wondering after reading the title that wasn't Venmo owned by PayPal? Yes, Venmo is a child product of PayPal. And it was bought by PayPal in December 2013.
Technically speaking, all transactions and money go to PayPal eventually. Still from a user perspective, both the applications are different and have few points that are not identical.
Here is a list of differences between PayPal and Venmo:
1) Security
The first and foremost aspect when considering a vendor for money exchange/transfer is its security. Venmo and PayPal in this aspect don't differ a lot in means of security. Venmo has encryption and bank-grade security along with the personal mobile and app pin codes.
One more layer in Venmo is that it allows money transfer between friends, family and acquaintances.
PayPal on the other hand has similar features like Bank-grade security, encryption, password and pin protection on web and apps accounts.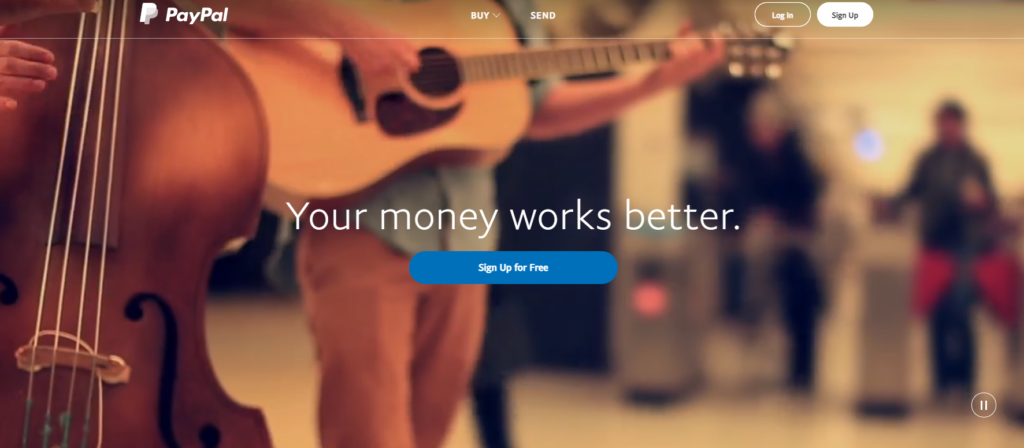 But the major difference is that in PayPal you don't need anyone to be in your friends, family, or circle to transfer money but you can transfer money to anyone having a PayPal account or Bank account.
2) Business
Primary Company Focus: Business Merchants vs Everyday Users (P2P)
The difference lies in the Primary focus of the companies. PayPal's business model surrounds bigger clients, business owners, and merchants whereas Venmo is the app for everyday users.
It's a peer-to-peer transfer app that is based on a social networking model. The minimalists or new entrepreneurs may use Venmo but large business organizations prefer PayPal.
3) Transfer Limits
The transfer limit shows how big the application is. PayPal has a huge limit of 10,000$ at a singer transfer. Whereas Venmo's transfer limit is much smaller than 30,00$. Transfer limit is a huge factor when selecting a vendor/application for regular use.
That is why generally PayPal is used by businesses and big merchants whereas Venmo is for everyday users whose transfer amount and the limit are lower than the businesses.
4) Social
PayPal is a business app and doesn't have any social interaction available in it. PayPal is an app made for businesses and is entirely made on the banking transactions model. It has a formal and professional interface.
Venmo on the other hand is completely developed on the social networking model in which exchange of money seems fun and friendly.
Your transactions are visible on your wall or timeline where others can comment, like, or send emojis. This sort of activity and interaction makes Venmo different from the other applications.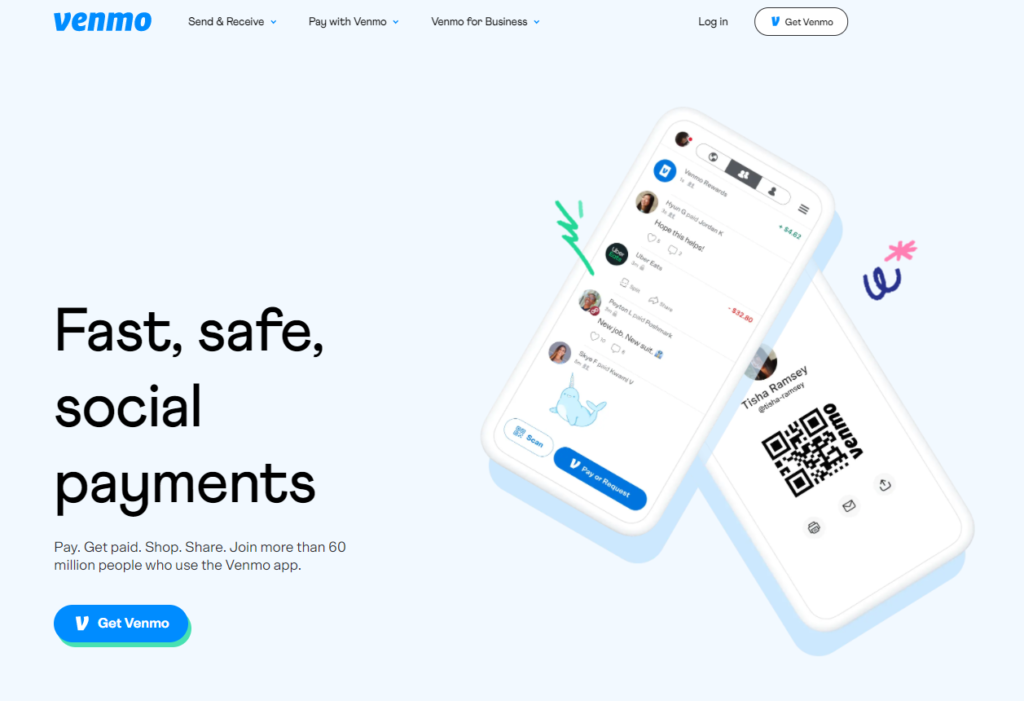 5) Fees
PayPal is a global app that is accepted worldwide and has bigger clients. Compared to that Venmo is a user-friendly app having peer-to-peer transactions. There is a slight difference in the tariff and prices of both applications.
Credit Card Fee: The Credit card transaction fee for PayPal is 2.9% + 30 Cents. The Credit card transaction fee for Venmo is 3%.
Debit Card Fee: The debit card transaction fee for PayPal is 2.9% and the transaction fee for Venmo is free.
Bank Transfer Fee: The bank transfer fee for both apps doesn't differ as to its free.
6) Withdrawal Speed
The withdrawal speed differs between the two apps. The withdrawal speed for PayPal is 1 to 2 days where as the withdrawal speed of Venmo is 1 day.
7) Special Features
PayPal offers different facilities to its customers like financing purchases, extending credit, and provision of a MasterCard. Also, PayPal is accepted by almost 82% of the top retailers in the USA. Whereas Venmo is a special feature of social networking.
The social feed shows the transfer of money, friends, and family can ask for money, they can comment on transactions, and also show their expression through emojis. This unique user experience is not available in any banking or money transfer app.
8) Availability
PayPal is accepted globally throughout the world. PayPal and its acceptance stretch to around 200 countries of the world making it a global giant. Venmo, unlike PayPal, is only limited to the US market for now.
9) Cross Country Transfers
Due to its Global availability, PayPal allows the users to transfer money across the borders to almost 200 countries of the world whereas Venmo is limited to the USA only and it doesn't allow the transfer of money across the countries.
10) PayPal account and Venmo account
The PayPal account is tied to the email address of the user whereas the Venmo account is tied to the phone number of the user as it's an app.