Overview
Guideline, located in San Mateo, California, is a retirement savings service in the United States. As a registered investment advisor, it offers small and medium-sized enterprises 401(k) accounts.
Setup, recordkeeping, education, enrollment, reporting, compliance, and investment management are all handled by our powerful technology. The company's technology integrates a participant's changes, making recommendations, and the financial environment continuously.
Rather than charging a proportion of assets under management, this retirement service charges a fixed price.
The first full-service 401(k) features a simple price structure that includes a one-time, flat charge for each member and no advisory or management fees. CA-based Guideline has raised $200 million in a round, and General Atlantic led it.

Company Profile
| | |
| --- | --- |
| Company Name | Guideline, Inc. |
| Website | https://www.guideline.com/ |
| Founded | 2015 |
| Founders | Jeremy Caballero, Kevin Busque, Mike Nelson |
| Key People | Kevin Busque – CEO & Co-Founder, Mike Nelson – CTO & Co-Founder, Jeremy Caballero – CPO & Co-Founder, Jeff Rosenberger – COO, Qian Liu – Chief Data Officer, Lucas Huizar – General Counsel, Christine Rimer – Chief Customer Officer, Carol Ho – Chief Compliance Officer, Thomas Buley – VP, Product, Elantha Barry – VP, Customer Success, Craig Kimball – VP, Finance. |
| Headquarter | San Mateo, California, United States |
| Company Revenue | $51 Million USD |
| Key Competitors | Human Interest, For Us All, Employee Fiduciary |
What is Guideline? A Brief History
Kevin Buske is the former chief technology officer of TaskRabbit, and he founded the Guide in 2015. "Guideline for Advisors," a new product, launched in August 2018.
While using this retirement platform as a plan administrator and recordkeeper, the retirement plan consultants can manage 401(k) investment management.
The assets managed by the entity were about 750 million USD at the end of 2018. Also, Forbes listed the company in the list of Top 50 FinTech in February 2019.
Creating a roadmap to retirement
The company introduced individual retirement accounts or (IRAs) for terminated and dismissed employees in 2019.
Last year, Guideline received a total of $ 144 million, including $ 85 million in Series D financing led by Al Gore's Generations Investment Management Company and Greyhound Capital Company. The company plans to raise more funds soon.
According to Busque, the company is located in the Bay Area, but due to the low cost of living in the city, the headquarters will be moved to Austin later this year. In August 2017, Felicis Ventures sponsored this corporate in Series B around 15 million USD.
The company received $ 35 million of Series C financing, which Tiger Global Management undertook in December 2018. During the pandemic, The assets under the management of the company doubled to $ 4 billion.
How Does Guideline Work and What Does it Offer 2022?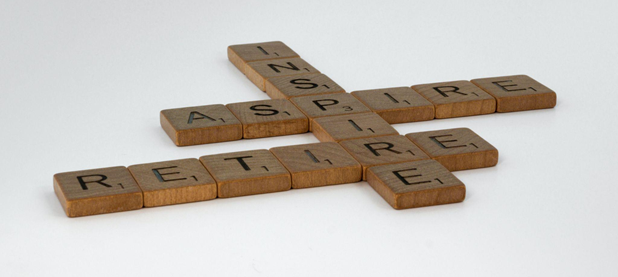 So how exactly does Guideline work?
This retirement platform enables companies to deliver retirement benefits smoothly while also allowing employees to start saving for retirement.
It alters access to retirement savings programs with the goal of better serving small company owners and workers.
While continuing to prepare enterprises and employees for the future, the company has used the rich experience of General Atlantic in the cross-cutting field of financial services and technology.
The new rules of retirement savings: Simple, Seamless & Smart.
An Easy Plan Management
To provide users a job benefit without the additional paperwork, the company deals with government filings, plan administration, employee onboarding and many more.
Seamless Api Payroll Integration Features
Guideline can synchronize employee data securely, manage 401 (k) qualifications, and perform deductions, saving you time and avoiding a headache every time you pay.
Smart Investing Integrations
The investment portfolios adjust themselves on a regular basis to keep you on pace for retirement.
What does Guideline offer to its consumers?
Small and medium-sized enterprises can benefit from Guideline's retirement plan services. Over 20,000 businesses have used its platform. Here are main tasks that this retirement saving platform provides:
Management of investments
The firm has more than 40 Vanguard, and many low-cost index funds are also available. The average fund cost in managed portfolios is less than 0.07 percent.
Testing for compliance
Non-discrimination tests are used to help detect possible problems while also managing the necessary repairs. Moreover, it offers the Safe Harbor Scheme, which automatically meets the non-discrimination requirements of most IRS.
Services of custodianship
Custodial services are provided in collaboration with Benefit Trust Company. Preserving plan assets, processing transactions, and Executing trades are all part of this.
Recordkeeping
The retirement service keeps track of your 401(k) plan's balances, deferrals, and transactions as your recordkeeper.
Services of fiduciary nature
The company acts as your ERISA plan fiduciary for qualified plans, which means it is legally (and ethically) required to act in participants' best interests.
Filing with the government
The service generates yearly reports, including Form 5500 and 1099-R, at no additional cost.
Guideline Business Model
Guideline offers a SaaS-based service that charges a $500 setup fee and monthly fees based on how many employees participate. It is easier for small and medium-sized companies to offer retirement plans through 401(k).
The company makes it simpler for employers to offer plans under the 401(k). It also aims to increase employee participation.
Integrating with existing payroll providers, such as Gusto or BambooHR, OnPay, and Xero helps explain a portion of that. Part of the reason is that the entity offers a better product for employees, helping them to set up and manage retirement accounts.
This leading retirement provider will recommend a plan if they answer a few questions about your salary, risk tolerance, and age as a personal information survey.
Nearly 2,000 employers have signed up to offer plans through the company's platform. The company also has more than $120million in assets under management. The company also has a backlog of 3,000 companies that it could turn into paying customers.
The company intends to use the funds to expand its engineering and customer support teams. This will allow it to create more partnerships and hopefully increase the number of customers who sign up.
Guideline, Inc. Unique Selling Propositions
Guideline offers a unique pricing model for the industry. The platform charges employers a monthly base package and a fixed fee for one employee, which is only 0.08% of Assets under management (AUM).
This can be very cost-efficient for small companies. However, this is even better for employees as they typically pay the brunt of hidden 401k (or asset management) fees.
It offers a low startup cost and no onboarding fee. This is one of the most attractive benefits for companies looking to create a new plan.
It means that companies do not have to pay an upfront fee to get started with this retirement plan. They only need to pay a low monthly fee and per-employee fees.
The employer and the employees can pay Guideline's fees, just like other 401(k).  However, their employee fees are very low when compared to other providers. Here are the details of their pricing plans:
Core Package: $49/month plus an additional $8 per active participant: The best safety plan for small business owners who wish to contribute.
Flex Package: $79/month plus an additional $8 per active participant: A 401K for businesses that need flexibility in choosing the features they want.
Max Package $129/month plus an additional $8 per active participant. This package is the most customizable 401(k). It's for business owners who want to maximize their savings and receive dedicated support.
How Does Guideline, Inc. Make Money 2022?
Guideline charges an employer a $39-$99 monthly base fee and $8 per employee monthly fees. The company's clients cover a wide range of occupations, including a large number of professional-service fields such as law offices, dentist offices, and surgery centers, but few in food-service and retail clients.
Guideline, Inc. SWOT Analysis
Strengths
Guideline, Inc. hold greater market share within their industry
For each employee, the revenue generated from it is greater than the industry average at $516,000
Faster annual revenue growth than the industry average at $8,590,000 since founding.
The employee volume is faster than that of the industry average (100 employees: Employee growth rate, first quarter to current).
Revenue growth is more stable than industry average growth (Revenue growth rate between the first quarter and current is 80.3%)
Website traffic rankings perform more optimistic than the  industry average traffic (Rank 24.99K and Bounce rate 16.0%)
During the pandemic, it doubled its assets to $4 Billion year-over-year. The company reached 20,000 clients, 7,000 of whom were added during a pandemic.
The employees' average contribution rates rose from nearly 9 to 12% per paycheck, which was increased from 8% by July at its pre-pandemics. Contributions hovered at 9%  during the first two months of 2021.
Startups offering 401ks can be more attractive than the large incumbent providers, which may charge assets below management fees of as high as 2%. They offer easy user experiences and transparent prices.
Weaknesses
Integration might perform more frequently – but it is only possible to do so once per day
Customer service lines that are too busy which cause difficult to approach during urgency
Simplicity is better than customization
Threats
Any point in the chain could be vulnerable to cyber attacks, resulting in "enormous data and retirement savings losses." This could ultimately lead to identity theft, financial and other problems.
The developing world is moving away from the accumulation of retirement savings to decumulation due to changing demographics. This means that there is less money available to manage for the fund industry.
Structure, fee pressure, underfunded pension plans, and an aging population are all factors that can cause financial problems.
Opportunities
According to the Bureau of Economic Analysis February Report, Americans' personal saving rate was 13.6%. This represents an increase of over 5% of retirement savings from last year.
The company plans to launch health savings accounts by the end of the year as people become more cautious about health during pandemics.
Deutsche Bank reports that there are approximately 10,000 Americans who retire each day in America, an increase of about 5,000 from 2000. This figure is projected to increase to 12,000 by 2050. This is how Guideline becomes a potential retirement saving provider for this industry.